Wearing white is so classy and beautiful! It is crisp, fresh and feminine. Today we are featuring all of our favorite white tops, bottoms, dresses etc. in an edit to make your summer fun and bright.
WHITE FASHIONS IN HISTORY
When, where, how, and what time of year to wear white has always been a major debate. Even as a child I remembered we never wore white until after Easter. The tradition is assumed to have started in the 1930's when the wealthier wore white to symbolize that the warmer seasons were happening. It meant lawn games were happening and more relaxation would happen.

My favorite tidbit about white fashions in history is how women used it in politics! Very interesting story dates back to 1908 involving the Women's Social and Political Union (the leading force behind the suffrage movement). These strong women rallied across the United Kingdom and wore white (for purity), green (for hope), and purple (for dignity). In America white, purple and gold are the colors for the National Women's Party. Green and purple or purple and gold, are acceptable for smaller gatherings but for the larger ones white is the preference. Thousands of women protest in white as a means to appear more feminine and gain respect. Being a woman I find the color to not only be beautiful, I find it empowering!

OUTFIT DETAILS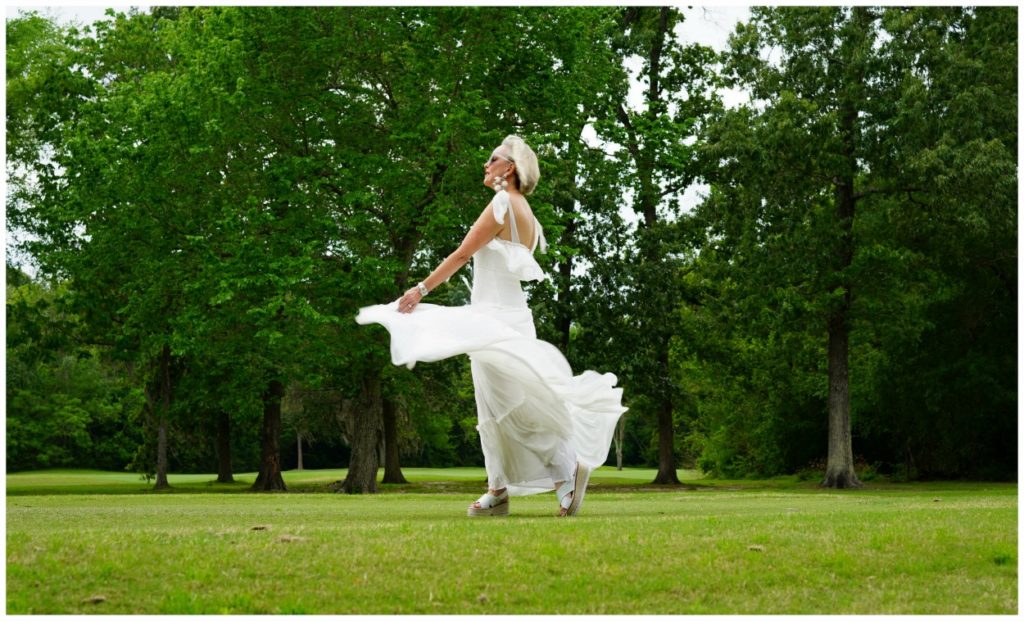 White Tops

The tops above and below are our favorite white tops! I am loving this eyelet top paired with these bottoms! It all pairs perfectly together. Add these sandals, this handbag, and these earrings and you will not only feel fresh you will look it too!

White Dress Edit

All of these dresses are stunning and there are so many fun ways to accessorize them. Add a fun jacket, colorful earrings, a Summer ready sandal and you are ready for what the day has to offer and stylish as ever!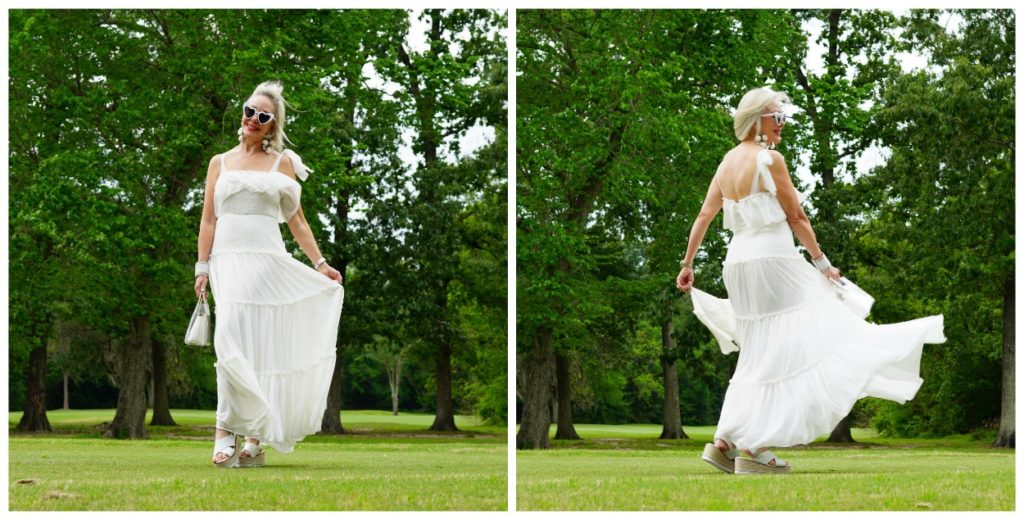 Bottoms Edit

White bottoms pair well with EVERYTHING! They also are easy to dress up or down. These bottoms are stain resistant and super slimming!

Jacket Edit

Depending on where you live you may not need a jacket during Summer. But, I prefer to always have a jacket on me since I tend to get cold in restaurants, grocery stores, movie theaters, etc. This white denim jacket by Chico's is super cute and STAIN RESISTANT! What more could a girl ask for?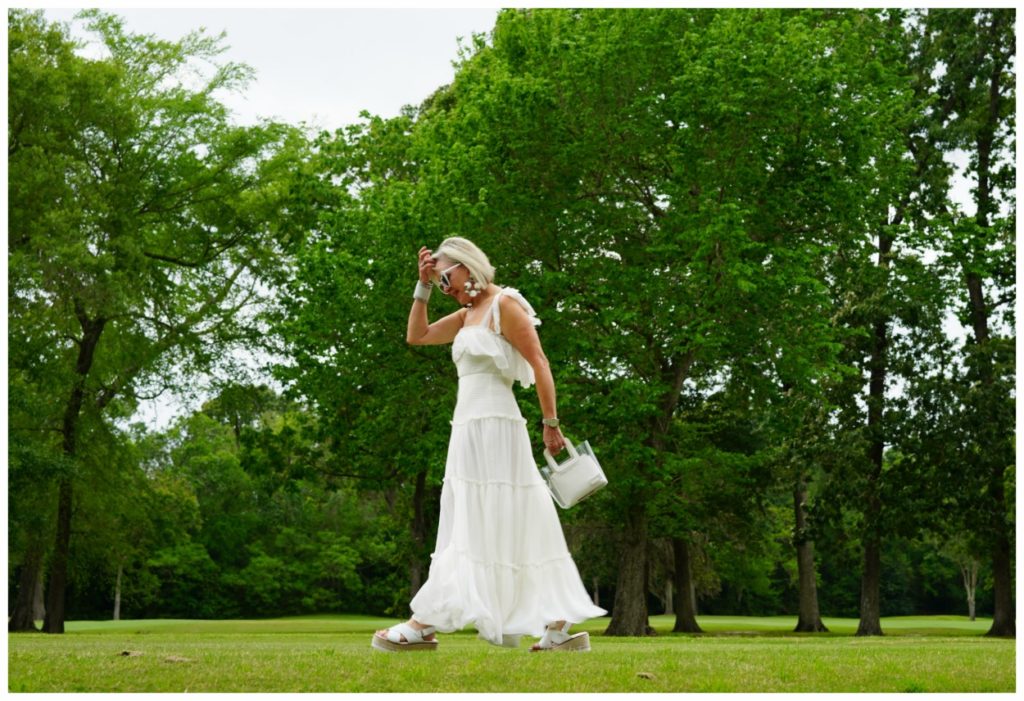 Accessories Edit

Coming from an accessory fanatic, these are beautiful pieces every woman needs in their closet!

Handbags Edit

These handbags are all so chic and ready for summer. Keep coming back to SheShe Show because we will be featuring all of our favorite summer handbags and hats!

Shoes Edit

Whether sandal, sneaker, heel or booties, white shoes are always a classic and a must have. Often times they are transitional for the seasons!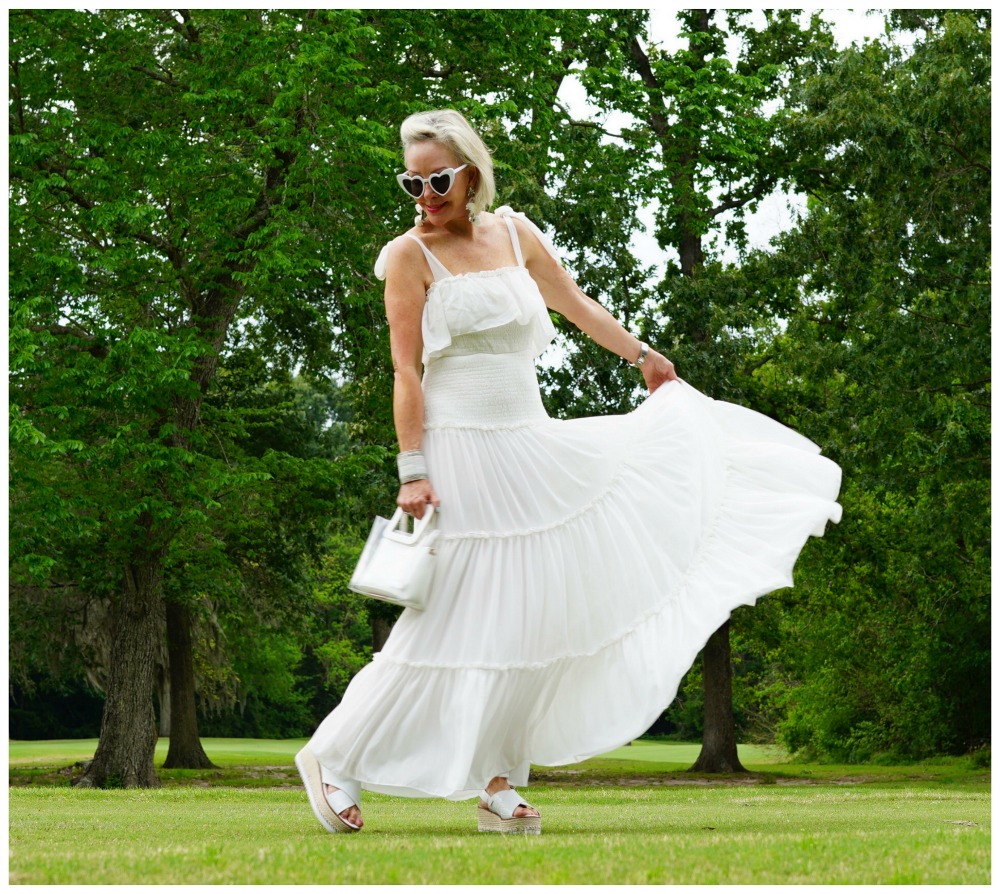 THE BOUTIQUE

SHESHE'S TIDBITS
This week I am working on a cholesterol post and also a new skin care line. I can't wait to share. We are also planting my spring flowers, begonias, pentas and caladiums. Do you like gardening? We had a strong cool front this week and we will take it because heat is on the horizon.
WELCOME new readers. We are a fashion/travel/lifestyle blog. Be sure to check out the ShopSheShe tab at the top in the menu bar. All of your shopping research is done for you there. Hover over and choose the category in the dropdown. We try to keep it up to date with the latest and greatest fashions for all budgets.
Subscribe here and then you won't miss a post. Simply enter your email in the pop-up box or below.