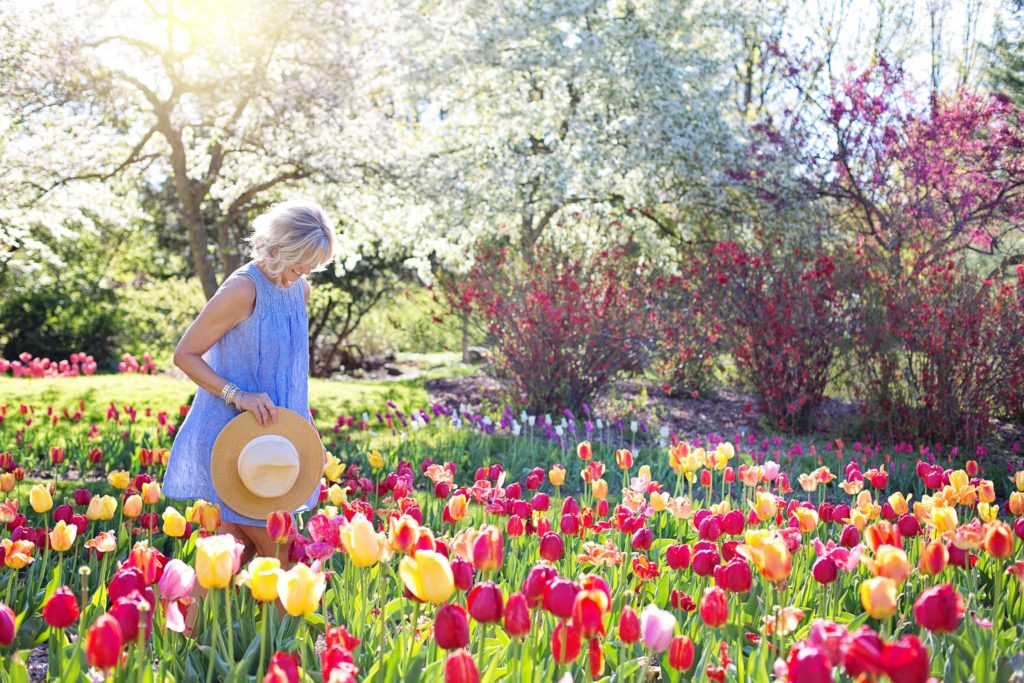 We're almost to May (yes, time is still progressing!) and that means it's almost summer-time. This season always brings so much joy in my life, with my summer garden being no exception.
In these quarantine times, and this Earth Day "week," there seems like no better time to invest in yourself and the world around you…even if that world around you is limited to your yard at the moment.
So maybe you're a seasoned gardener, looking for some fresh ideas. Or a beginner, looking for a place to start. Either way–you've come to the right place.
We've covered gardening several times on the blog, so we're going to do our best to pull some of our favorite advice together from old posts along with some new info. Happy reading!

What should I plant in the summer?
This is probably the hardest question to start out with. Especially in Texas, the heat during May-September is a huge factor when deciding what to plant.
So we've listed a few ideas below with summer in mind, along with some year-round additional ideas.
Flowers
There are a lot of great sources covering the best flowers to plant during the summer, but I especially love this article from the DIY Network. Pro tip: add mulch to your plants to help them stay hydrated by retaining water.
Daylily: Recommended for beginners
Salvia: Thrives in the sun, and is very colorful.
Morning Glory: Very delicate, but fast-growing.
Crape Myrtle: Popular flowering tree. Blooms are available in white, pink, red, and purple.
Cosmos: Thrive in hot, dry conditions.
Petunia: Extensive choice of colors.
Black-eyed Susan: Drought-tolerant and available in many colors.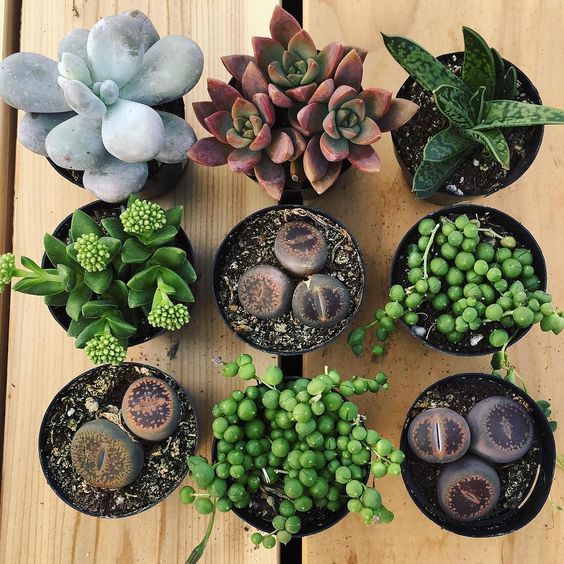 Succulents
Most of these plants require low involvement and can survive with just a little basic sun and water. Since they can survive inside, you don't have to worry about extreme heat either–making the perfect for all seasons!
Succulents are an especially great option for those of us that don't necessarily have a green thumb. Here's a list of the easiest succulents you can maintain right in your home, originally covered in this post from 2018.
Jade Plant
Just requires occasional watering and sunlight.
Aloe Vera
Many people call this one "bulletproof," as it is virtually impossible to damage! It can live in direct sunlight or in a more shady region of your home, as long as it gets the occasional watering.
String of Pearls
Pictured above, this is another great option. It does prefer cooler temperatures, so make sure to keep that AC coming if you're growing this plant in your home.
Echeveria
Only needs watering when it dries out, and loves the sun. A low-maintenance option for sure!
Zebra Plant
A bonus with this plant is its small size, perfect for a bare corner of your home. Just water and sunlight needed as well!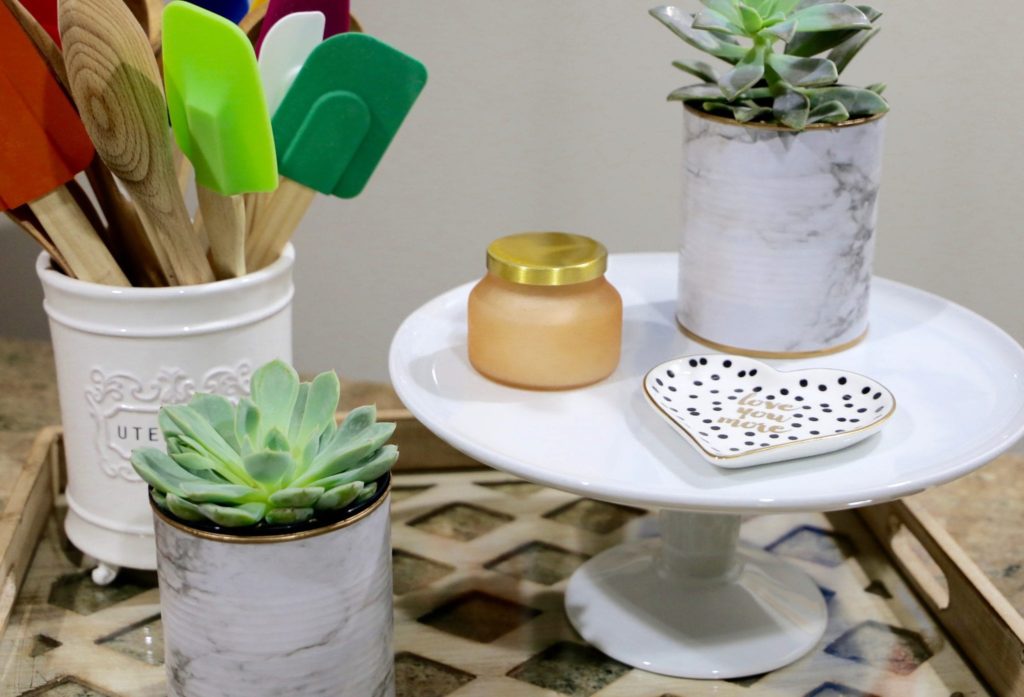 Want to upgrade your succulent game? Check out this post for how to DIY our own chic faux marble planter.
Fruit Trees
Looking for a bigger project? Fruit trees are a great idea–especially if you're wanting to get started, as it's best to plant them in the spring.
I love this article from Arborist Now with tips for planting/keeping up with fruit trees in the summer. Some main ideas:
Water often
Control weeds with mulch
Consider fertilizer
Spread branches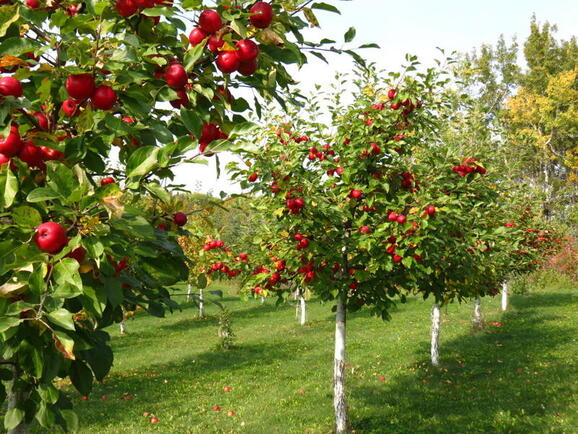 It's important to use a medium (either compost or coco-fiber) on bottom soil for optimal growing conditions. Make sure you pick an area that is well-drained and in range of a good amount of sunlight, although these trees typically don't need direct sunlight all day long (just around 5-8 hours).
When digging the hole for planting, the rule of thumb is to make it twice as deep and wide as the roots are, to give them extra room to grow. Once planted, don't forget to prune your trees to allow leaves and fruit some access to light and fresh air! More information about the pruning process can be found here.
Apple trees are one of the more popular, and easier, variations to grow right in your own backyard.
Citrus trees are also among the easiest but do need to be covered in any area with cooler temperatures, as these plants are more susceptible to cool climates.
Cherry trees are another easy option, and only require basic soil and climate conditions.
For more fruit tree ideas, click here.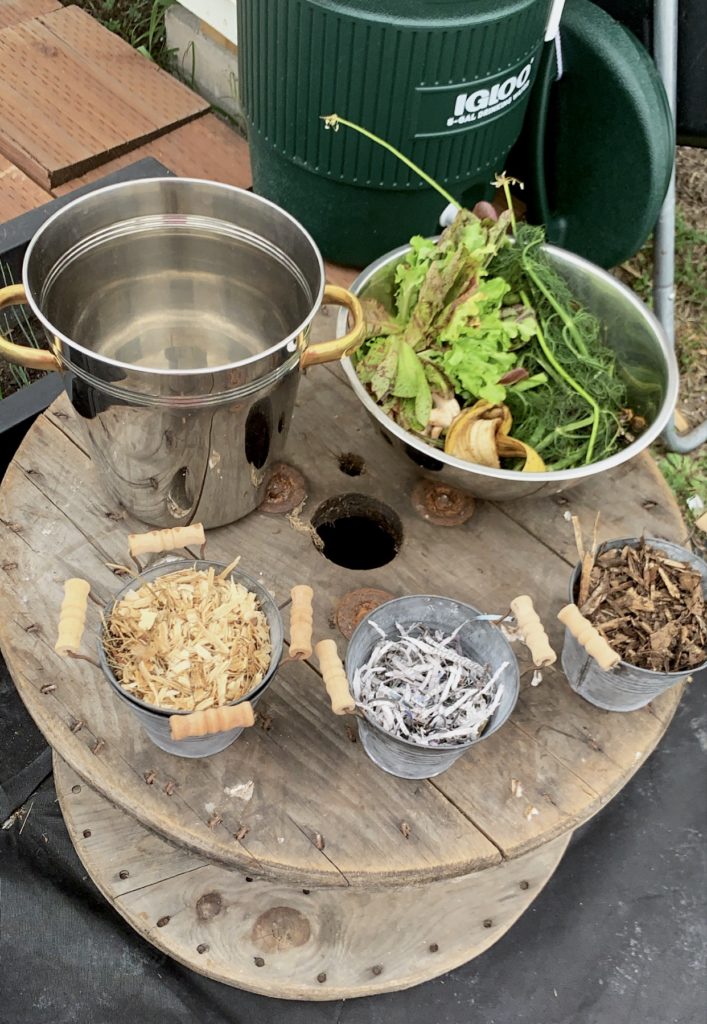 One more thing…composting
A great way to better your soil is by starting to compost. "Compost is the single most important supplement you can give your garden. It's a simple way to add nutrient-rich humus to your lawn or garden that fuels plant growth and restores vitality to depleted soil. " (Earth Easy)
You can compost right from your kitchen, as long as you start your pile in a container with a lid. Add soil or dirt first for the best results.
Curious about what you can compost and what you can't? Check out this helpful chart from Earth Easy.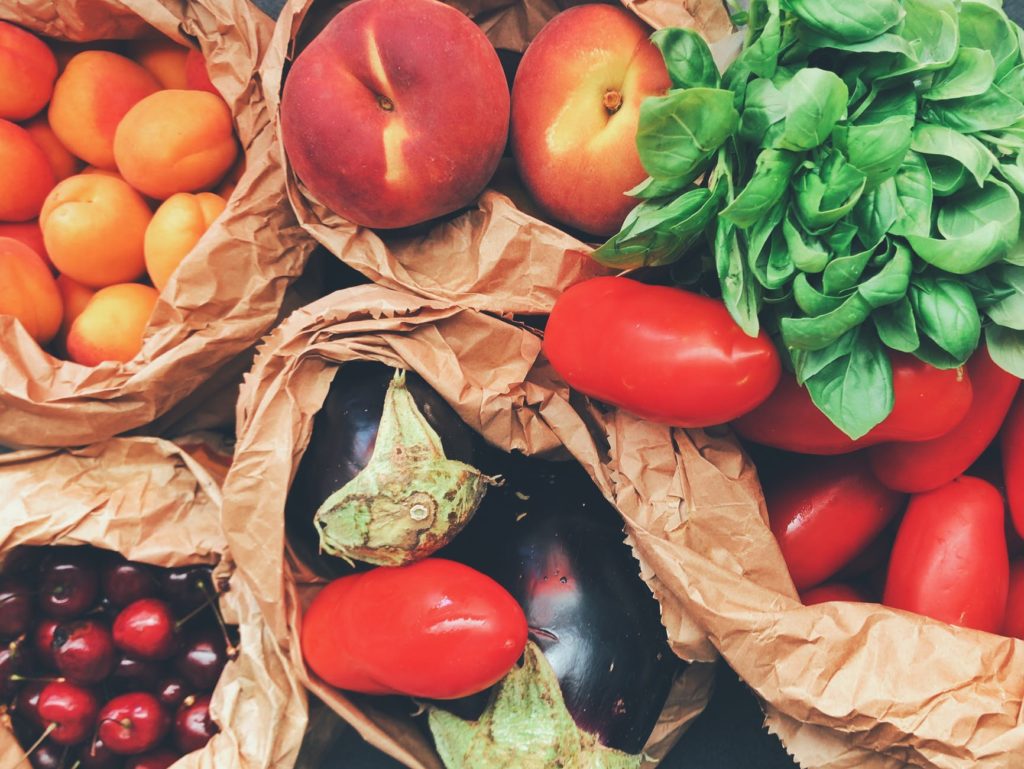 Fruits and Vegetables
We did a great post about this last summer, focusing on fresh fruits and veggies during August. For a few more ideas, we consulted HGTV and Southern Kitchen.
Vegetables
Sweet potatoes
Hot peppers (count me in!)
Okra
Zucchini squash
Eggplant
Cucumbers
Corn
Fruits
Watermelon
Figs
Cantelope (my favorite!)
Honeydew melon
Apples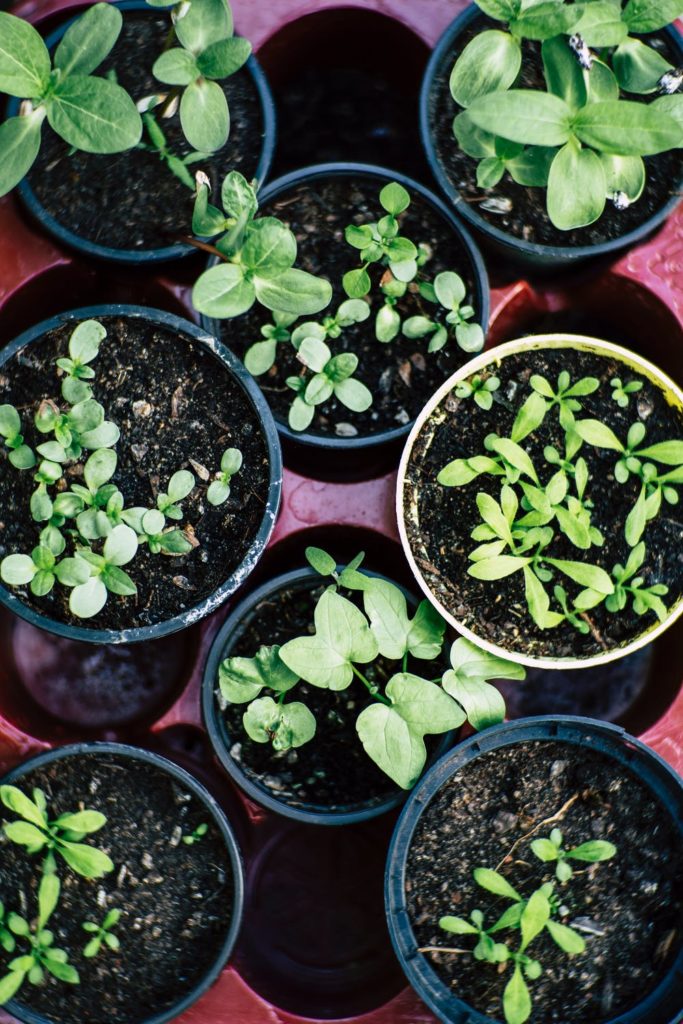 Herbs
According to Oprah, "some herbs grow better in the summer warmth than do others." On her website (linked above) is an extensive list of great summer herbs, including:
Basil
Chives
Dill
Parsley
Sage
Thyme
Never started an herb garden? Check out this great article from The Tasteful Garden. If you live in places as hot as Houston, you will need to place your herb garden in a shady area for the summer months. Most experts recommend planting herbs in the ground (as opposed to pots) like most plants, and to water them "as soon as the soil located a couple of inches below the surface is dry to the touch" (Tasteful Garden).
Read more: http://www.oprah.com/home/guide-to-planting-summer-vegetables-and-herbs/all#ixzz6KZ3iU4df
What are you planting this summer?
GARDEN BOUTIQUE

SHESHE'S TIDBITS
I spent a few hours at Hope Farms on Earth Day. I hadn't been in a while and I got to see some of the new things going on there. It was such a great time to get outside and celebrate our earth…..even if it was a very quiet place just a few people around.
WELCOME new readers. We are a fashion/travel/lifestyle blog. Be sure to check out the ShopSheShe tab at the top in the menu bar. All of your shopping research is done for you there. Hover over and choose the category in the dropdown. We try to keep it up to date with the latest and greatest fashions for all budgets.
Subscribe here and then you won't miss a post. Simply enter your email in the pop-up box or below.