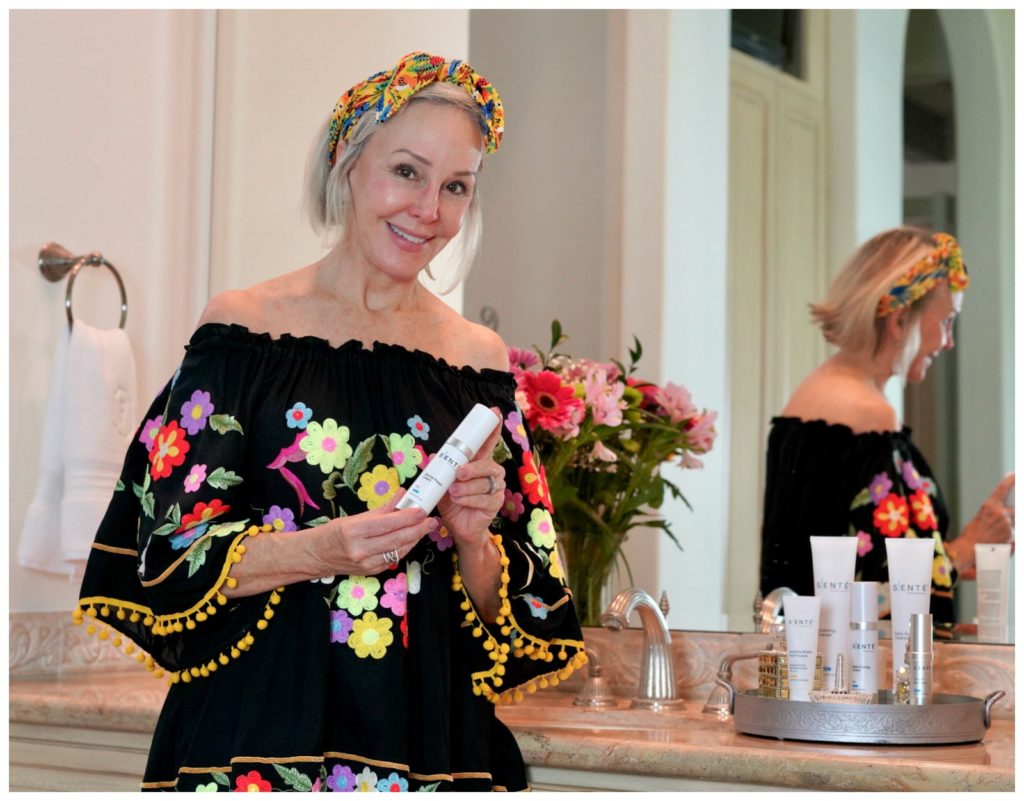 I am so excited to introduce you to SENTÉ, a skin care line that is like no other. Up until now this brand was only available through dermatologist and skin care professionals but now my friends, you will be able to also purchase it online direct through www.sentelabs.com. So follow along so you know why SENTÉ is the best hydrating ingredient for your sensitive and dehydrated skin.
~This is a sponsored post. However, all thoughts and opinions are my own~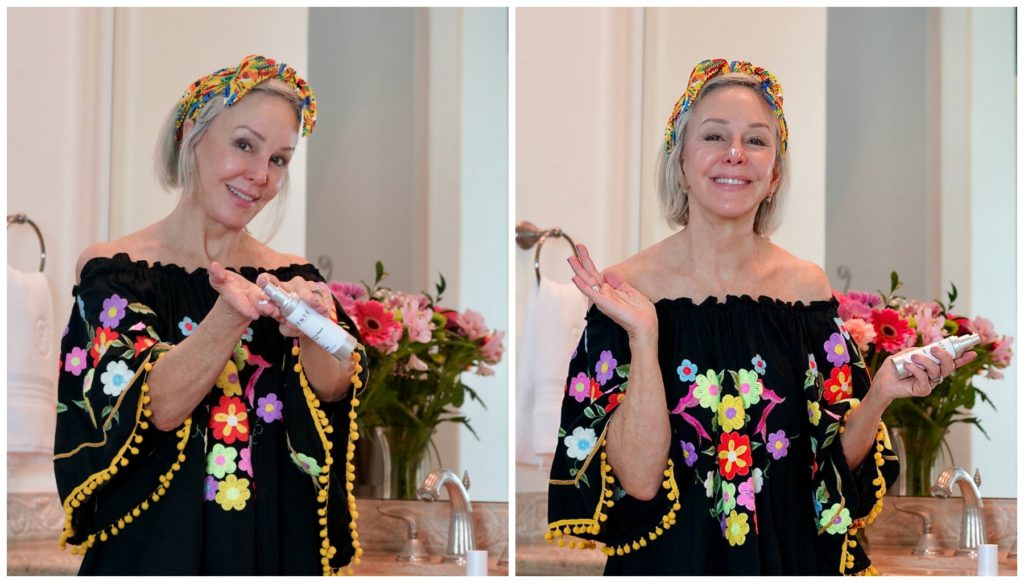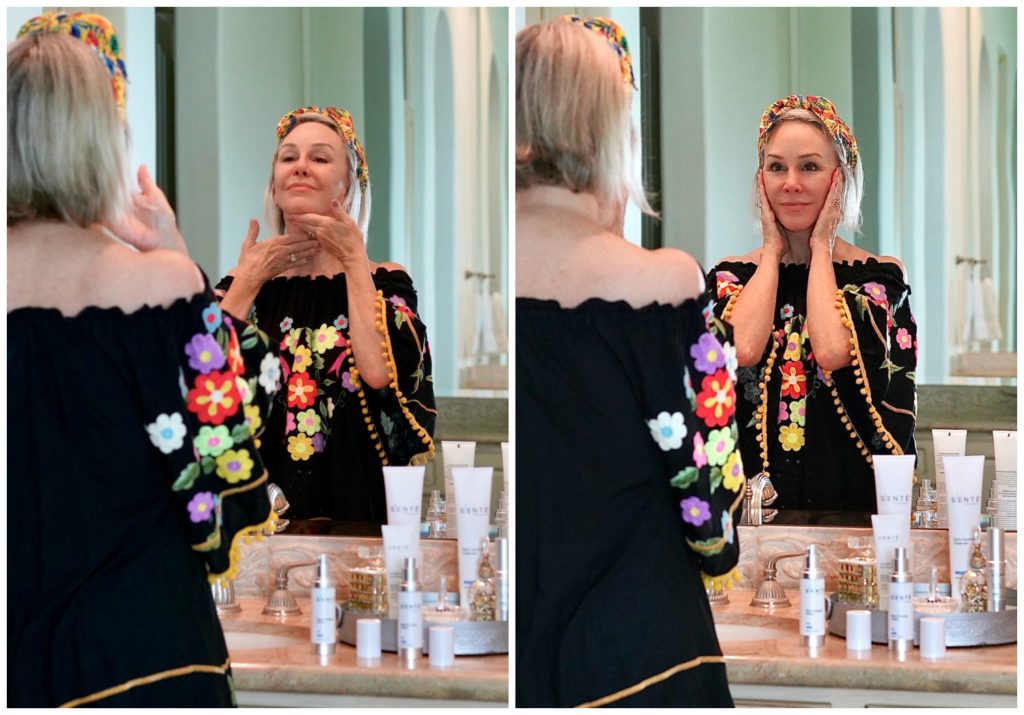 SENTÉ is unlike other skin care products that address dehydration because they do so much more. They are the first and only skincare line that includes Heparan Sulfate Analog (HSA), the master hydrator that works differently from other hydrators to replenish what skin loses with age.
HSA (master hydrator) Supports The Skin By:
Increasing deep hydration
Calming sensitive skin
helping support the skin's own growth factors.
So just because a cream says it has hyaluronic acid or other hydrators doesn't mean they are created equal. Those are topical hydrators that only go surface deep where HSA goes deeper in the skin to rejuvenate and repair like never before.
My SENTÉ Journey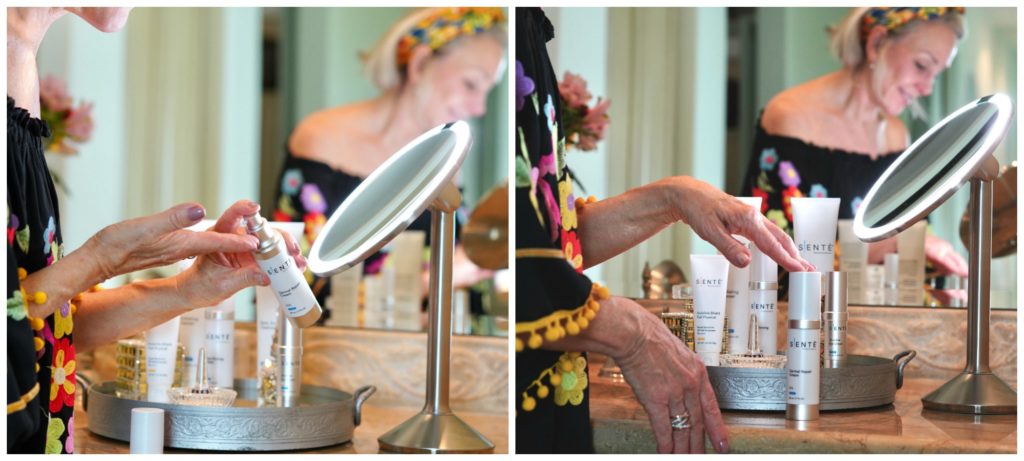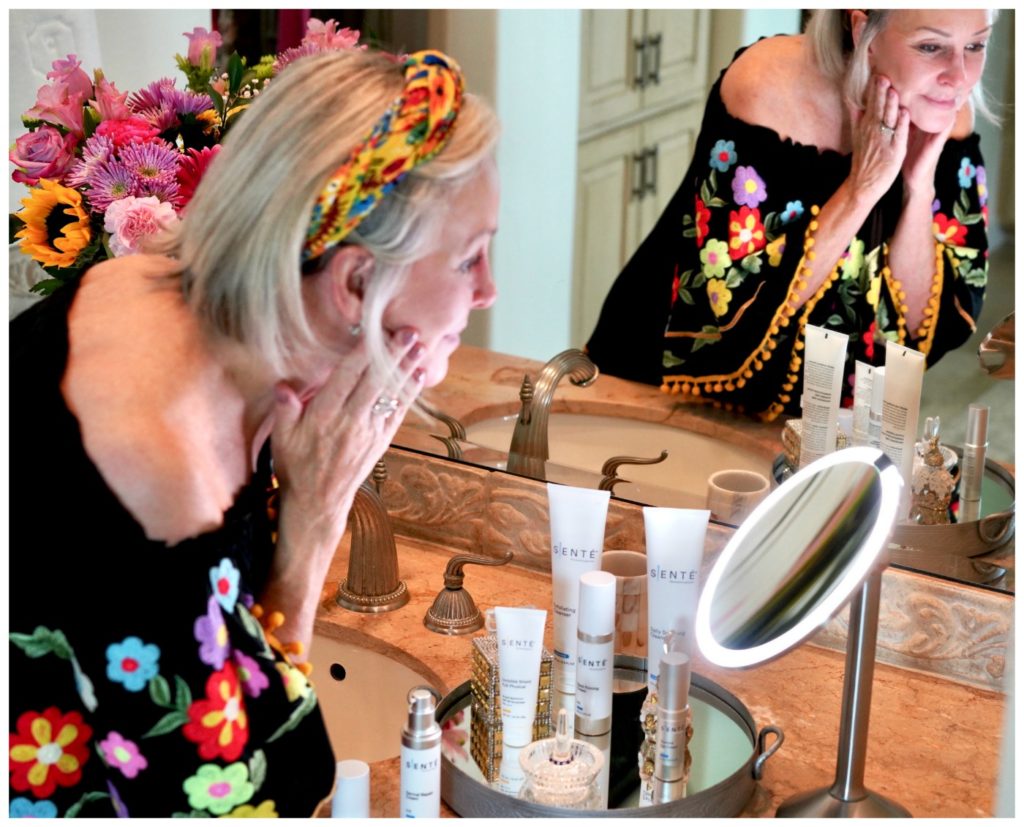 As of this writing I have been using SENTÉ for over a month. I have already seen some improvements in my skin and the most noticeable place is my neck. (Check out the before and after photos below. Lighting changes when 2 different photos are placed side by side but you can still see some improvement). Our necks have very thin skin so it is the hardest to treat but so far I am impressed. I loved this product so much I started to use it on my neck as well (although they do have a specific product for the neck called Neck Firming Cream which I will try next) I love how the deeper lines have softened and it's hard to see in the photo but the crepey skin is all but gone. The overall feel of my face and neck is softer and more radiant. I love this HSA hydrator!
BEFORE on the LEFT and AFTER on the RIGHT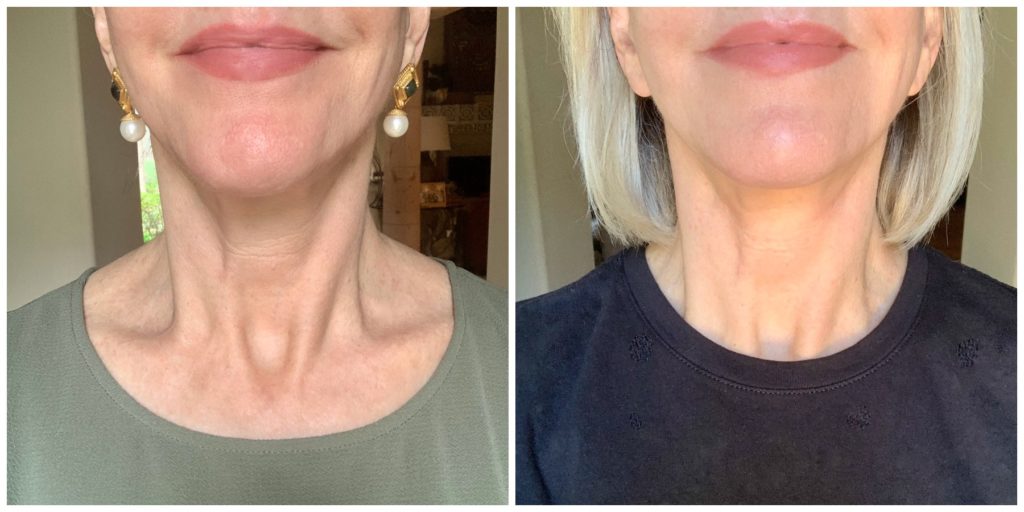 Products I Am Using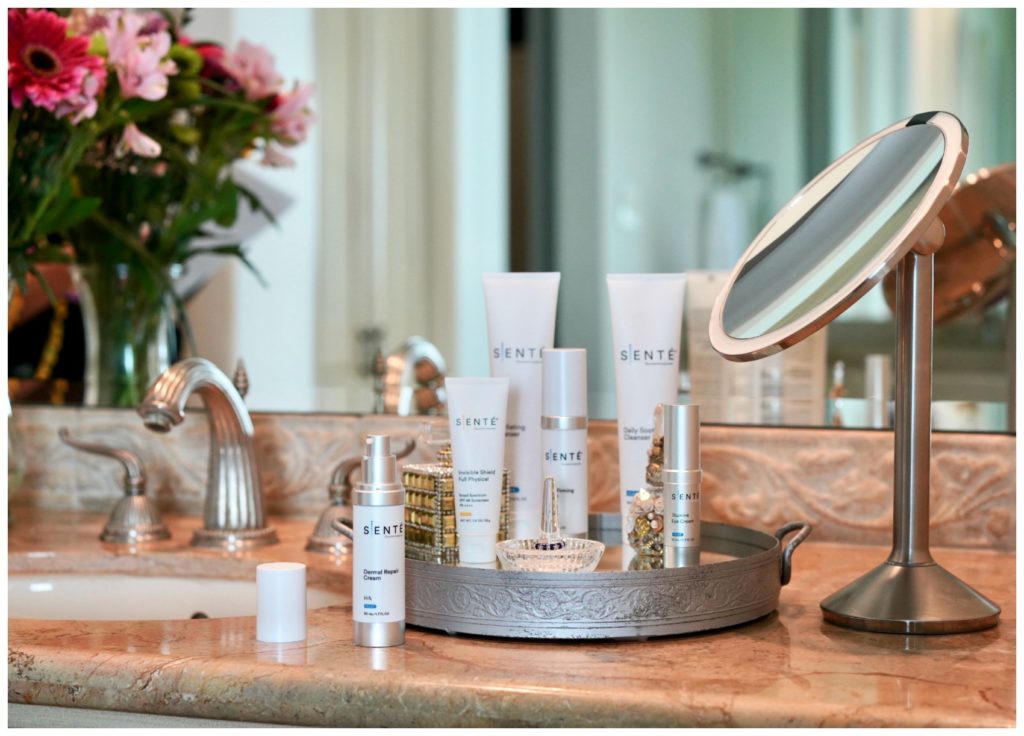 I have been using 6 products by SENTÉ. They all have a purpose in my daily regimen but I really think the Dermal Repair Cream is the icing on the cake.
As I said this is SENTÉ'S secret weapon because it is formulated with HSA especially for patients with dehydrated sensitive skin that also have fine lines, wrinkles and photodamage.
I swear by eye creams because besides my neck the eyes are where more of my little fine lines are located. This clinically proven formula is powered by HSA and it reduces lines, wrinkles, under-eye puffiness, and the appearance of dark circles.
I am so glad brands are formulating creams for the neck. This advanced treatment that includes HSA and other key ingredients is for patients with signs of photodamaged skin on the neck and décolleté area, including those fine lines, redness and uneven pigmentation.
I never leave my house without sunscreen and this one not only protects with the highest UVA protection index but has a pollution shield and blue light defense as well. It is available in 52 SPF tinted and untinted 49 SPF.
Have you ever used an exfoliating cleanser? My face is sloughing off dead cells leaving my skin really smooth and with the Dermal Repair Cream it is soooo good!! This cleanser is formulated with a proprietary blend of phytic acid, glycolic acid and galactoarabinan to accomplish exfoliation without irritation. I would recommend using only a couple times a week depending on your skin type.
For years my dermatologist recommended a gentle cleanser for my face so this cleanser is good for every day removing all the environmental debris and makeup while providing a soothing sensation.
In Conclusion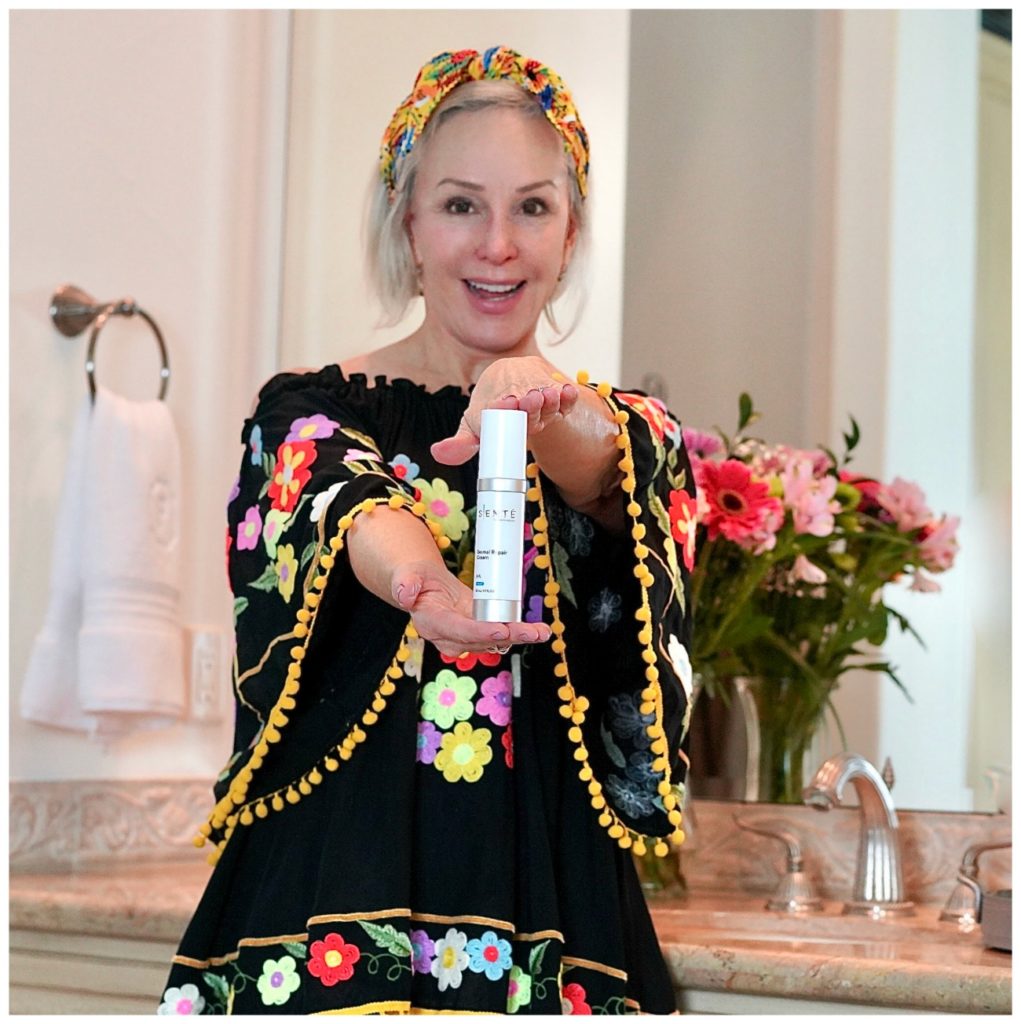 The fact that I can now get this product online instead of having to go to my dermatologist or med spa makes me so excited. Go to https://sentelabs.com/ to shop SENTÉ Skin Care products. This line of skin care is top notch and you will want to incorporate it into your skin care routine especially the Dermal Repair Cream.
SHESHE'S TIDBITS
The weekend is here…..Texas is opening up slowly starting today, with restaurants and retailers really excited to see their customers again. I think that Norman and I are going to take it slow and continue to get carry out or cook at home. I miss my hairdresser more than anything. What do you miss the most?
WELCOME new readers. We are a fashion/travel/lifestyle blog. Be sure to check out the ShopSheShe tab at the top in the menu bar. All of your shopping research is done for you there. Hover over and choose the category in the dropdown. We try to keep it up to date with the latest and greatest fashions for all budgets.
Subscribe here and then you won't miss a post. Simply enter your email in the pop-up box or below.