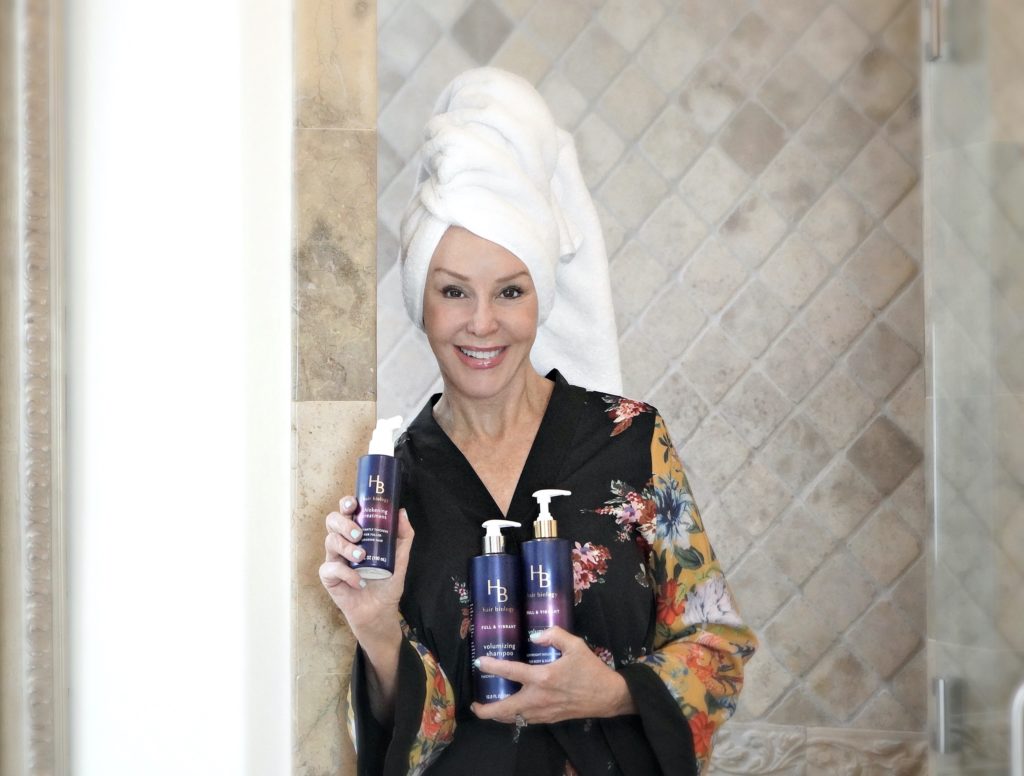 This post is in partnership with Hair Biology. All comments and opinions are my own.
Hello sweet readers….I want to know if you ever think about changing out your hair care products as you age. I think that we all just get used to the same old hair products. Then, one day you are like my hair texture is not what it used to be, or my hair isn't as thick as it once was. Oh, and then how about that gray hair? Yep that would be me for sure. So today let me introduce you to Hair Biology, a brand-new hair care collection that is specifically designed for aging hair.
Did you know that studies show that we should be changing our products as the biological traits of our hair change? The products we used at age 30 are definitely not going to help you much at age 45 +. Well, Hair Biology, a brand-new hair care collection specially formulated to work with our unique needs is now available exclusively at Target.com and in stores nationwide. I love that this hair care brand focuses on our unique 45+ hair biology. Empowering women to be 'Bolder not Older' is their mission. They believe that we can still have beautiful hair in midlife with a little help from some key ingredients that they have formulated in these new products.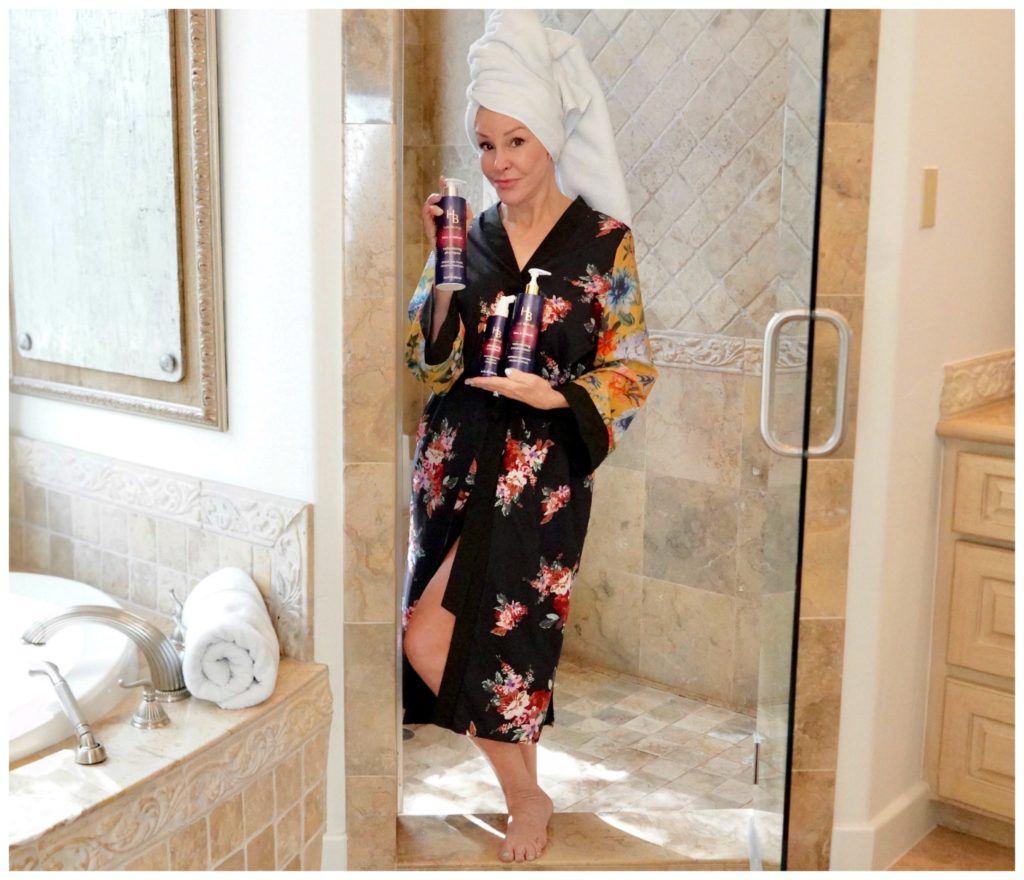 WHAT I AM USING
Because my hair is fairly fine we decided I should try the Full & Vibrant Collection. It includes a hair thickening shampoo and conditioner and a thickening treatment that together weightlessly cleanses, nourishes, instantly thickens and fights breakage.
The Volumizing & Shampoo weightless cleanses for full, healthy hair that isn't weighed down while the Volmumizing Conditoner lightly nourishes to bring back fullness and softness.
The Thickening Treatment benefits are progressive. The more you use it, the thicker your hair gets. It instantly thickens each strand and fights breakage for fuller-looking hair.
They have several products that I can't wait to add into my hair regimen. Since I am a gray/blonde, I especially want to try their purple shampoo and conditioner. Their Argan Oil Taming Serum sounds great to use for those frizzies on our warm humid days.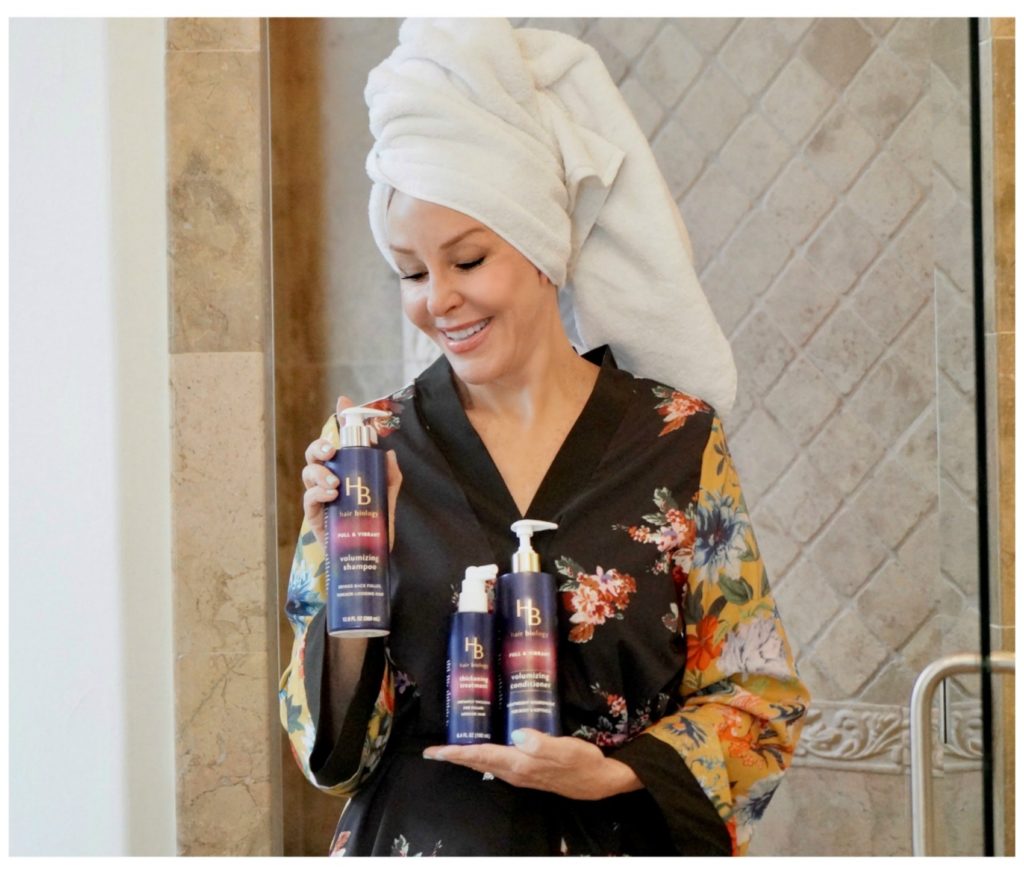 HAIR BIOLOGY KEY INGREDIENT
This brand developed these products to work with women's unique hair biology, not against it. They are infused with biotin, which is known to support strong healthy hair growth and is also free of parabens and dyes.
……Read more to check out my results……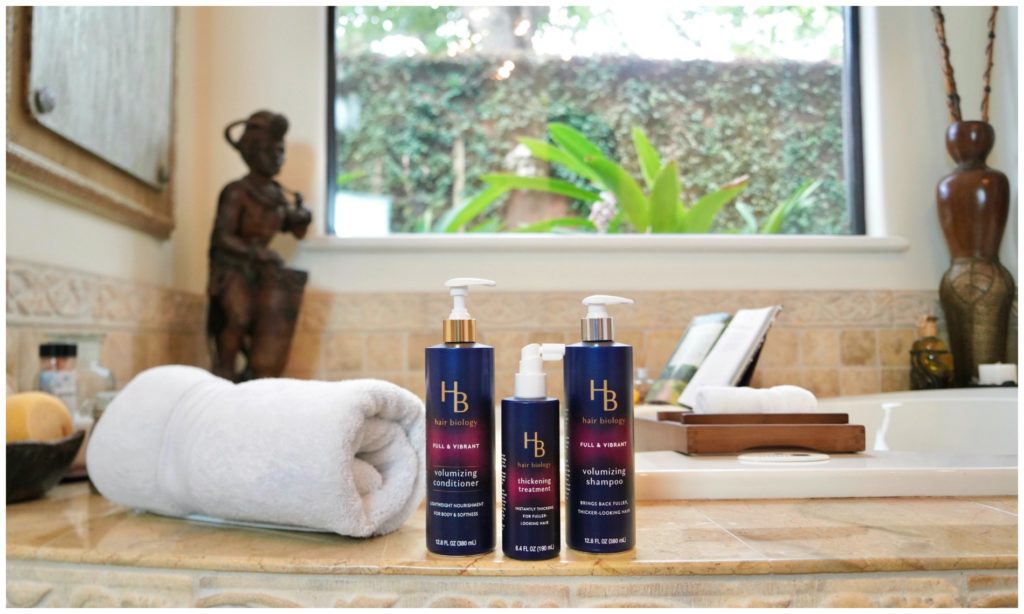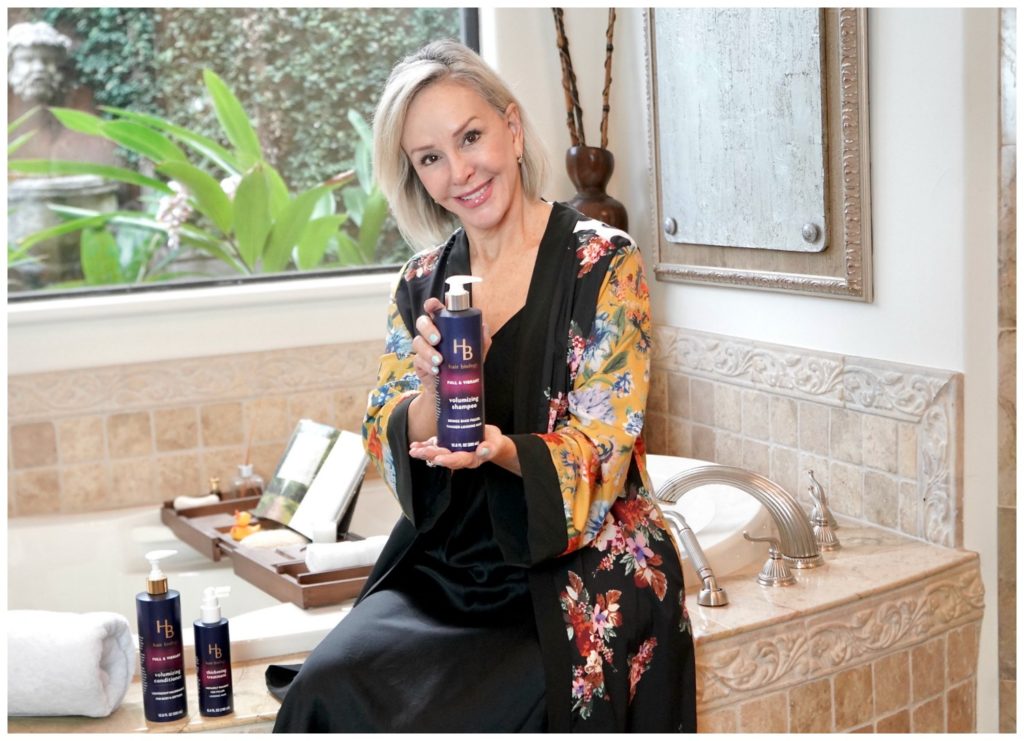 HAIR BIOLOGY RESULTS
During this time at home I have had time to photograph the improvements in my hair since first starting to use Hair Biology 2 months ago. I have certainly seen what my real hair looks like without highlighting and toning. Whoa….kind of scary but I started using their shampoo, conditioner and thickening treatment and noticed with every washing and treatment my hair is starting to look a little fuller, softer and overall healthier.
Check out the photos below showing the stages of my hair over the last 2 months. I washed my hair and styled it in each shot. First photo on the left in early March before using Hair Biology products. My hair is a lot drier for sure.
Second photo in the middle was taken in mid-April after 3 weeks using Hair Biology. My hair looks and feels softer and not as dry.
The third photo was taken in early May after almost 2 months and even though I have been to my stylist in 3 months (no highlights!) y hair really feels healthy, full and soft. I love it! Yeah!!!

FINAL THOUGHTS
I love that brands are thinking about my age group when developing products for aging hair. I am so happy with the way my hair looks and feels since I started my Hair Biology journey. My spirit and confidence aren't stopping as I get older nor the chance to have beautiful hair. Nope, not giving into that. So, whether I let my hair grow out gray or not, I have found some really good help with my thinning, dry and lifeless 65-year-old hair with Hair Biology.
You can now get this product yourself at www.target.com.