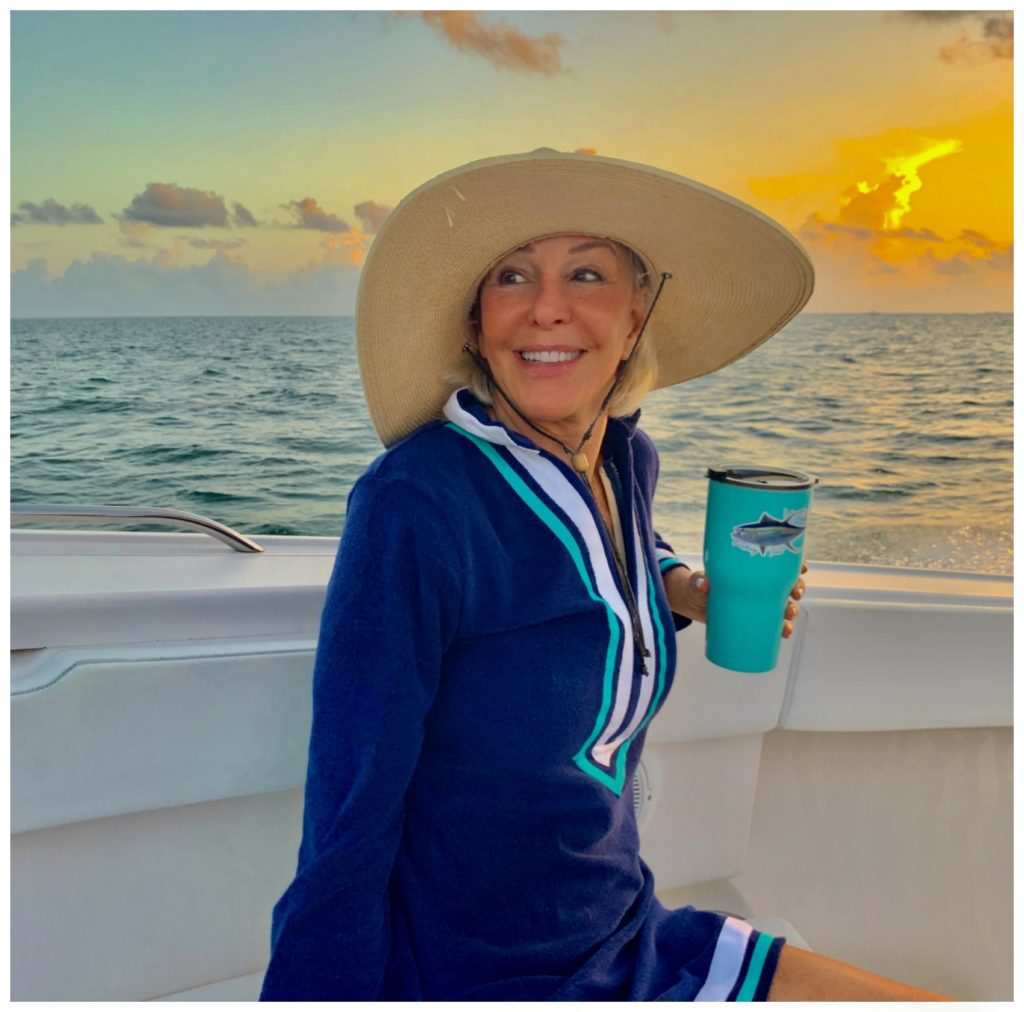 Did you know that Key West, Florida has much to offer year-round? We recently took an unforgettable trip with 2 other couples to absorb all that the Keys have to offer! From lobster fishing to sunset dinners, snorkeling, and more, we have all of Key West's bests!
HOW TO ARRIVE IN KEY WEST
There are many ways to get to Key West. We flew in with a private charter company. Below I have listed the best ways to get to Key West!
Commercial Flights
Ferry – Naples or Fort Myers
These jet powered catamarans deliver you to the Southernmost Point of the United States, Vacation Spot of Poets, Pirates, Presidents & Partygoers. Have your camera ready as you take in the famed arts and entertainment of Duval Street, world renowned fishing, diving and Mallory Square's breathtaking daily Sunset Celebration! For more information about your cruising experience and what you need for your journey, click here to view the Your Experience page.
Locations
They offer departures from two convenient Southwest Florida locations; Fort Myers Beach (year round) and Marco Island (seasonally) to Key West, Southernmost Point of the United States.
Boarding & Departure Times
Ft. Myers Beach to Key West: Boarding begins at 7:00AM. Boarding required no later than 7:45AM. (8:00AM departure)
Marco Island to Key West: Boarding begins at 7:00AM. Boarding required no later than 7:45AM. (8:00AM departure)
Key West to Ft. Myers Beach: Boarding begins at 4:30PM. Boarding required no later than 5:30PM. (6:00PM departure)
Key West to Marco Island: Boarding begins at 4:00PM. Boarding required no later than 4:30PM. (5:00PM departure)
Boarding & departure times are subject to change. Travel time and actual time on Island varies depending on the weather & sea conditions. However, plan on approximately 3.5 hours between ports.
Private Charter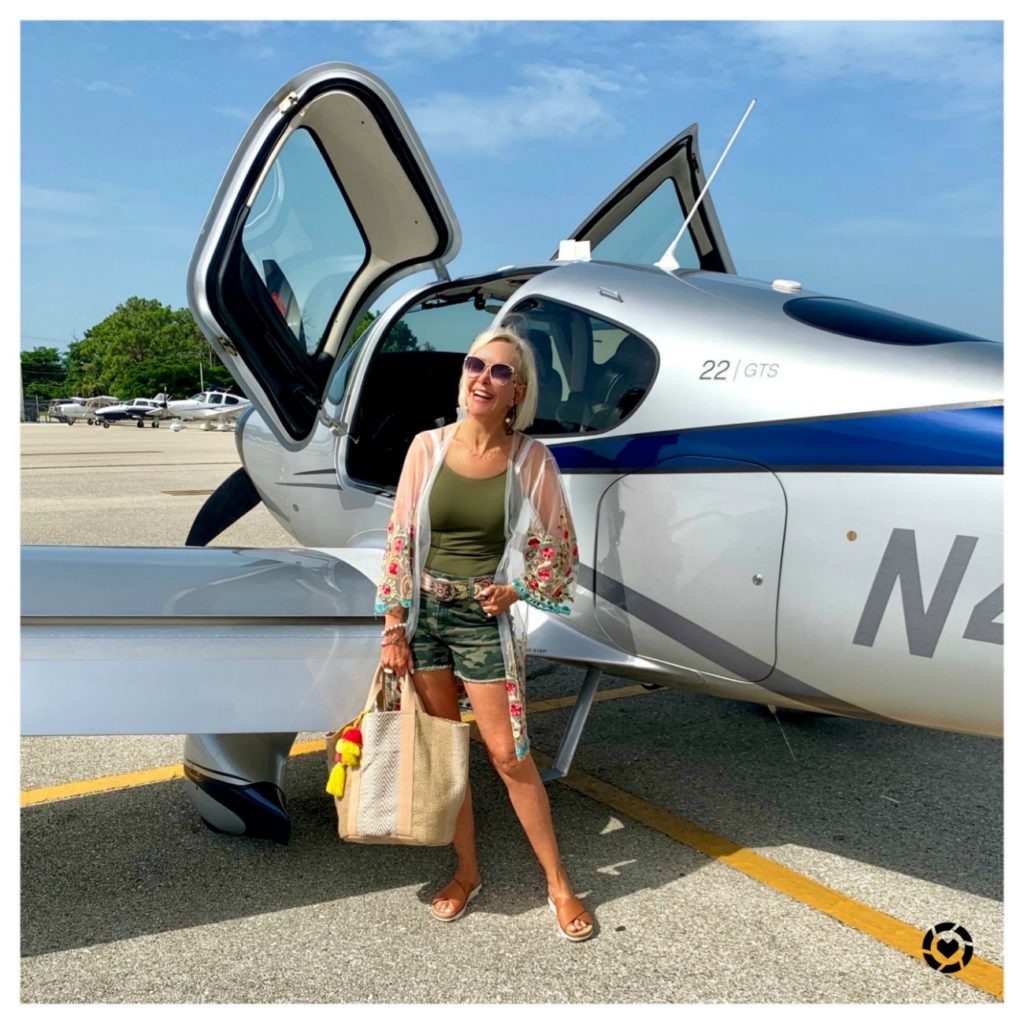 We chose to charter a small plane from Ft. Myers to Key West! This charter is called Cypress Air Charter.
Their on-demand private charters mean that they fly you WHEN and WHERE you want to go… on your own schedule. If they have a plane available, they can have you wheels up and on your way to your destination in just a few hours… and a guarantee that you'll NEVER lose your luggage!
Cypress Air Charter are an FAA certified air carrier located in Fort Myers, Florida. They own, maintain and operate all of their own equipment. The pilots and equipment meet all of the strict requirements of the FAA. Our planes include the high-performance Cessna Corvallis TTx, the multi-engine Tecnam P2006T, and other excellent aircraft. With Cypress Air Charter, your safety is in the hands of these aviation experts.
WHERE TO STAY
Below I have all of my favorite resorts, hotels and bed + breakfasts. We stayed at the Pier House Resort.
Key West Resorts and Hotels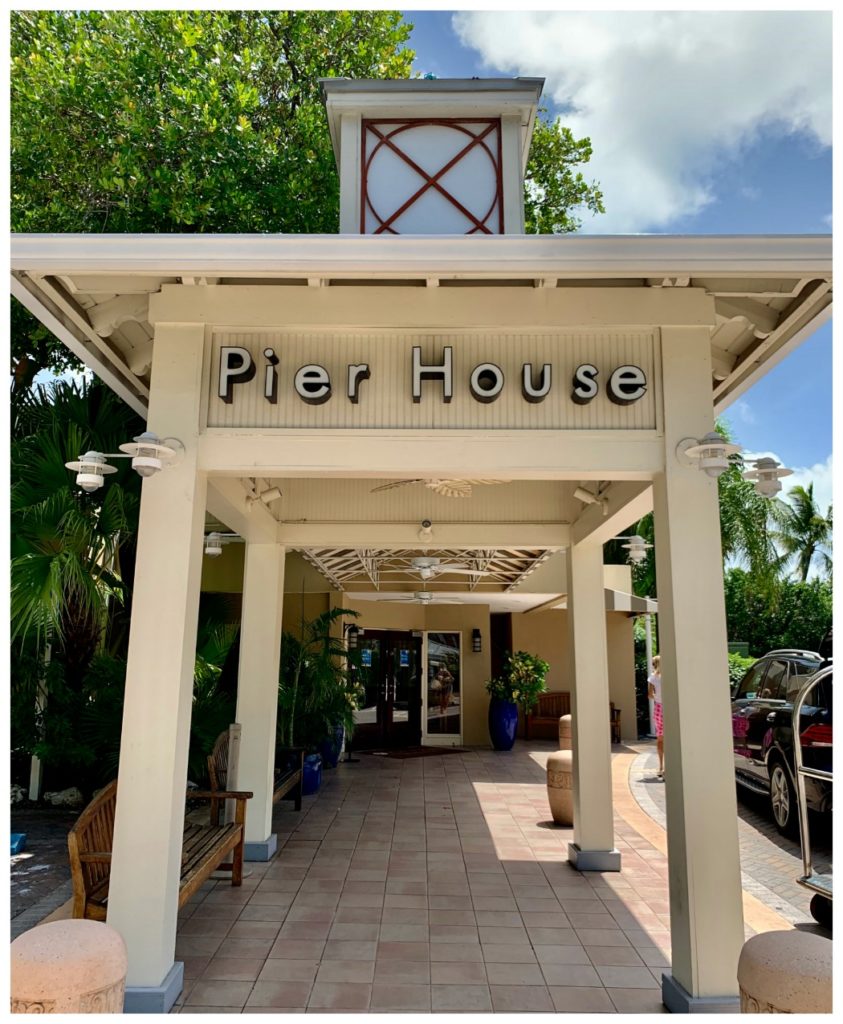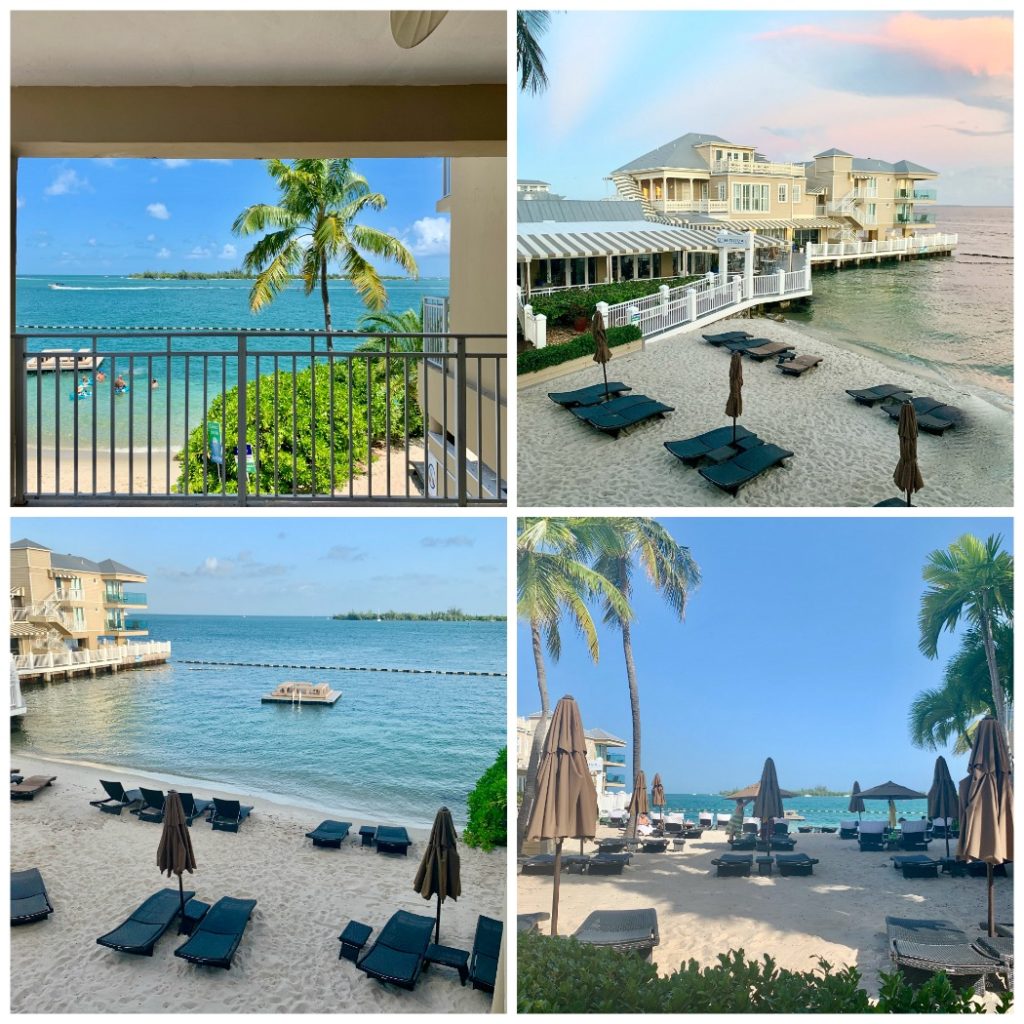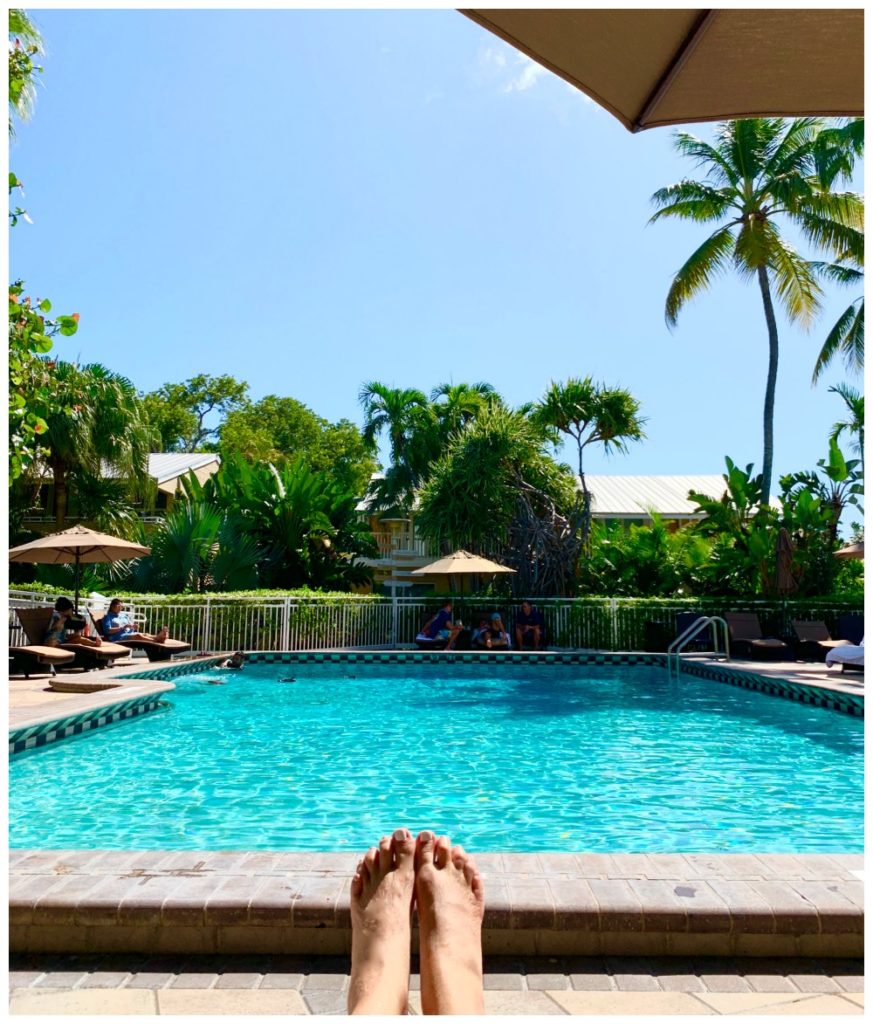 The stylish Pier House Resort & Spa features island-chic accommodations with 119 guest rooms and 23 suites. Designed with warm coastal décor, all rooms feature large tiled bathrooms, rain-style showers, custom furniture, local art and a connection to the waterfront. Experience a collection of specially designed, island-chic accommodations tucked into a lush, tropical paradise. Pier House Resort & Spa offers a private white sand beach, renowned spa, and legendary bars and dining that set this island resort apart from the rest.
Spa Services
Beauty Services
Massages
Facials
What's around
In Key West Historic District
Mallory Square – 3 min walk
Key West Shipwreck Museum – 2 min walk
Key West Aquarium – 2 min walk
Harry S. Truman Little White House – 6 min walk
Ernest Hemingway Home and Museum – 16 min walk
Fort Zachary Taylor Historic State Park – 29 min walk
Ripley's Believe It or Not – 1 min walk
Red Barn Theater – 5 min walk
Tucked in Historic Old Town on Key West's serene Atlantic Coast lies an oasis in the middle of the party. A short walk from the eclectic shops, famed nightlife, and signature architecture of Duval Street, the Southernmost Beach Resort offers an island retreat away from the hustle and bustle. Where tradition meets modern luxury, you'll find lush garden pathways, endless sea views, sandy beaches, and us—on this quaint stretch of America's Southernmost point.
Enjoy luxury resort recreation and relaxation at the legendary Casa Marina Key West, A Waldorf Astoria Resort. Nestled along the southern edge of the island – overlooking more than 1,100 feet of beach reserved exclusively for hotel guests – their Key West accommodations provide an elegant yet refreshingly simple hideaway for travelers. Listed in the National Register for Historic Places, this landmark Key West resort has attracted generations of business tycoons, artists, and dignitaries for nearly a century.
Experience Key West luxury redefined. Relax in your residential-inspired suite featuring a balcony or private patio with plunge pool. Venture upstairs to enjoy the sweeping views at our rooftop pool and bar. Take a short stroll to the excitement of Duval Street or popular Key West attractions within walking distance. Discover a chic adults-only oasis in the heart of the Key West at this luxurious all-suites resort.
Tucked away on an exclusive 27-acre island just 500 yards off Key West, Sunset Key Cottages embodies the relaxed luxury of island living. Bougainvillea-laced cottages, exquisite waterfront dining, and exclusive resort activities abound as guests enjoy the intimacy of a true tropical island getaway.
Matches sophistication and elegance with exceptional intimacy and warmth. Nestled amidst the tropical paradise filled with vibrant bougainvillea and exotic orchids, you'll find private one, two, three, and four-bedroom cottages with charming details and panoramic views. Spacious wrap-around verandas, with Adirondack chairs and tables, are the perfect location to enjoy your daily "Rise and Dine" breakfast basket while admiring stunning views of the lush resort gardens or the sparkling blue sea.
Bed + Breakfasts
Feel the history and old-world charm at this tranquil bed and breakfast. The Coco Plum Inn is the perfect location for your Key West adventure. We're tucked away in the heart of the Old Town Historic District in two Victorian homes. Stroll one block to legendary Duval Street, or walk three to the Hemingway Home or Key West lighthouse. You can easily reach all the local attractions, shops, entertainment, and nightlife from our inn.
Guest rooms offer all the comforts of home with charming furnishings, top quality mattresses, fresh linens, and made-to-order breakfasts.
One block to Duval Street attractions, shops, entertainment, and nightlife
A few blocks from the beach and Fort Zachary Taylor State Park
Minutes from Hemingway House and Southernmost Point Key West
Walk to Mallory Square Sunset 10 minutes away
Courtney's Place is tucked away on a quiet lane in The Heart of Old Key West – just 1-1/2 blocks from world-famous "Duval Street" and 7 blocks from Ocean to Ocean. This Key West bed & breakfast is only minutes from all Key West attractions. Courtney's Place Key West has bed & breakfast accommodations to meet just about any ones need – from Cottages to just a Private Room. Courtney's Place Key West offers lots of amenities along with great rates.
WHERE TO EAT IN KEY WEST
Here are my top picks for dining! Whether a food truck, iconic key lime pies, or fabulous dinners here they are!
Key West Breakfast
When I think "laid back in Key West", I think of Pepe's! Pepe's Cafe, established in 1909 is the eldest eating house in the Florida Keys. Located on the old commercial waterfront area of Caroline Street, they are open 7 days a week, 365 days a year.
At breakfast time they serve everything from traditional breakfast and build-your-own omelets, to pancakes with fresh fruit to creamed chipped beef. They make homefries and have great grits. Their homemade sweet breads are a treat!
At lunch time they have everything from grilled cheese sandwiches to burgers to fish sandwiches (grilled or blackened). The steak sandwich is popular… chunks of tender beef grilled and topped with mushrooms, onions, peppers and cheese on a hoagie roll. All soups and chili are made in house.
Dinner… well, they are a steakhouse. People love the 'Dinner For Two'… a 15 oz NY Strip topped with two center cut pork chops, smothered with mushrooms, onions, and peppers, served with a potato and fresh vegetables. See the menu.
All of their desserts are made in house! The Key Lime Pie is nice and tart, on a graham crust and served with whipped cream. Other favorites are the Coconut Cream Pie, Chocolate Brownie Pie and Apple Crisp served warm with ice cream.
Great for brunch and more!!
Bagatelle, a local favorite Island Restaurant is located at 115 Duval Street, close to Mallory Square, in downtown Key West, Florida. This charming eaterie is situated in a historic, architecturally-beautiful building, built in the 1800s, that was converted into a restaurant in 1979.
They serves a brunch 7 days a week, from 9am-4pm, featuring an array of eggs benedict, crispy, deep-fried french toast, fish sandwiches, and our famous lobster mac 'n' cheese. They also serve an American-Caribbean style dinner menu, featuring locally-sourced fresh fish, fine steaks, as well as an extensive wine list that appeals to any palate.
Bagatelle also offers 2 happy hours! A breakfast hangover happy hour from 9-11:30am daily, highlighting a tapas, small-plate style breakfast.
Dining in Key West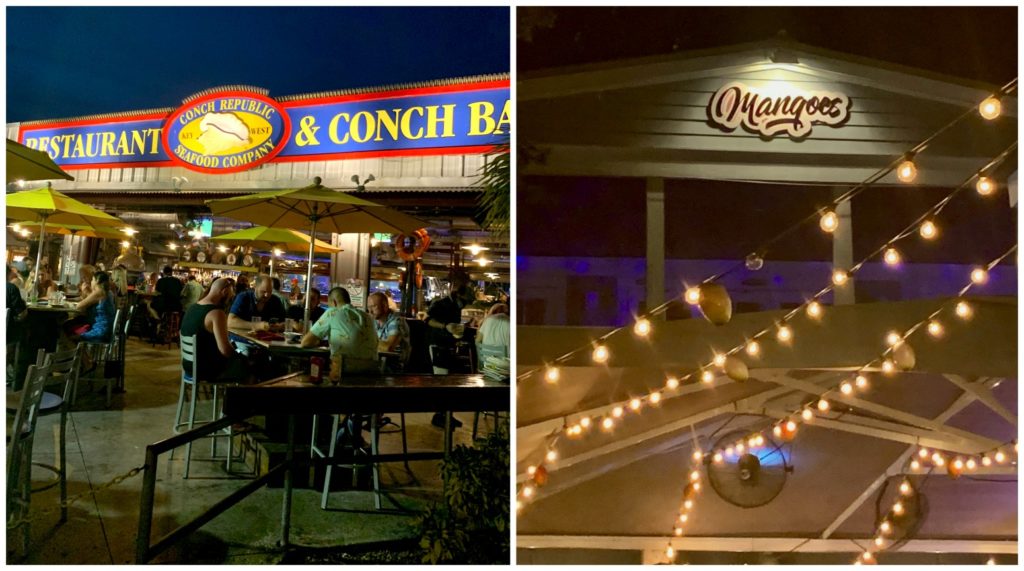 Love your seafood fresh from the sea? Then you will enjoy fresh dock-to-dish dining in the building formerly known as the Singleton Fish House and Ice Plant – now the Conch Republic. For many years, local shrimpers unloaded, processed, and shipped thousands of pounds of Key West Pink Shrimp from this location. Look around and you'll see the original concrete floor, grates, salvaged wood, and the Singleton logo sign right above the stage.
This restaurant was founded by two best friends! Together, Alonzo & Berlin created an exceptional waterfront fine dining destination, and what is now a Key West institution. This restaurant's balconies once overlooked a smattering of shrimp fishing fleets and now attract the attention of luxury yachts and charter vessels! Check out this menu to get your appetite built up!
Food Truck
Garbo's Grill – Tiny, husband-&-wife-run food stand serving eclectic, inventive takes on tacos, burritos & burgers. Eli and Kenna Pancamo bring a fun attitude and serious culinary edge to their food truck, Garbo's Grill. They are famous for the Umamiburger smothered in chipotle Gouda. Another big hit are the sweet, spicy Korean BBQ tacos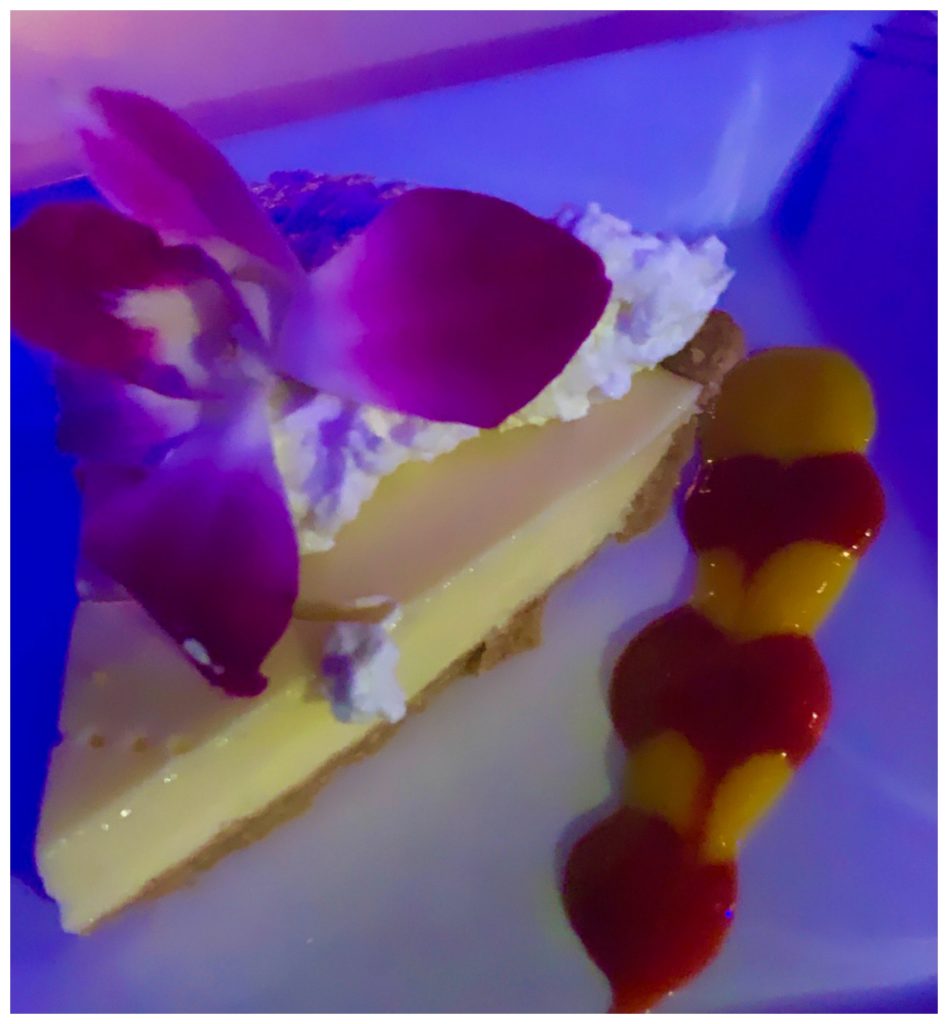 KEY WEST Desserts
Kermit's Key West Key Lime Shoppe – Kermit's, while specializing in key lime pie featured in "National Geographic's Food Journeys of a Lifetime" is more than just pie! So stop in for a slice, fresh-baked onsite, or sample some of their delicious sauces, jellies, candies, and more, ALL with just a touch of key lime goodness!
Kermit's Key West Key Lime Shoppe is a disabled veteran–owned small business.
MY PICK in Key West
Latitude's – Latitudes is one of the best restaurants in the Florida Keys and has the accolades to prove it. Everything from the ambiance, the views, and not to mention the food prove this is a favorite in Key West. Sunset Key Cottage's signature restaurant, Latitudes, serves a fresh, flavorful island cuisine with free ocean breezes and gorgeous views of the Gulf of Mexico. A delicious, ever-evolving "work of art" menu incorporates locally sourced fresh fish and tropical fruit, and cuisine is based on what is in-season and includes daily fresh catch.
Luxuriate while dining in the Ernest Hemingway Room, where photos of authors, fishermen, and former Key West residents adorn the walls. You can dine al fresco overlooking the Gulf of Mexico where tiki torches illuminate the night sky magnifying the glorious Key West sunsets.
***RESERVATIONS ARE REQUIRED
KEY WEST LATITUDE'S CONTINUES TO TOP CHARTS
This little paradise continues to rank in "Best of" countdowns.
DRESS CODE – Attire for breakfast and lunch is casual. Shirts and shoes are required. The attire for dinner is "country club casual." Collared or dress V-neck shirts and dress shorts are acceptable. Tank tops and/or cover-ups are not allowed for dinner.
"UP SPIRITS" – Cottage guests are invited to join at Latitudes Outside bar for "Up Spirits!" every afternoon between 4:30-5:00 p.m., to revive the Royal Navy sailors' long-ago tradition of savoring a daily ration of rum. Enjoy a complimentary tasting of Latitudes' own white or golden raw rum straight up or mixed in the Up Spirits cocktail du jour.
MENUS
Breakfast Menu
Lunch Menu
Dinner Menu
Wine List
HOURS
Breakfast: 7am – 11am
Lunch: 11am – 2:15pm
Dinner: Sunday – Thursday 5pm – 10pm, Friday & Saturday 5pm – 11pm
WHAT TO DO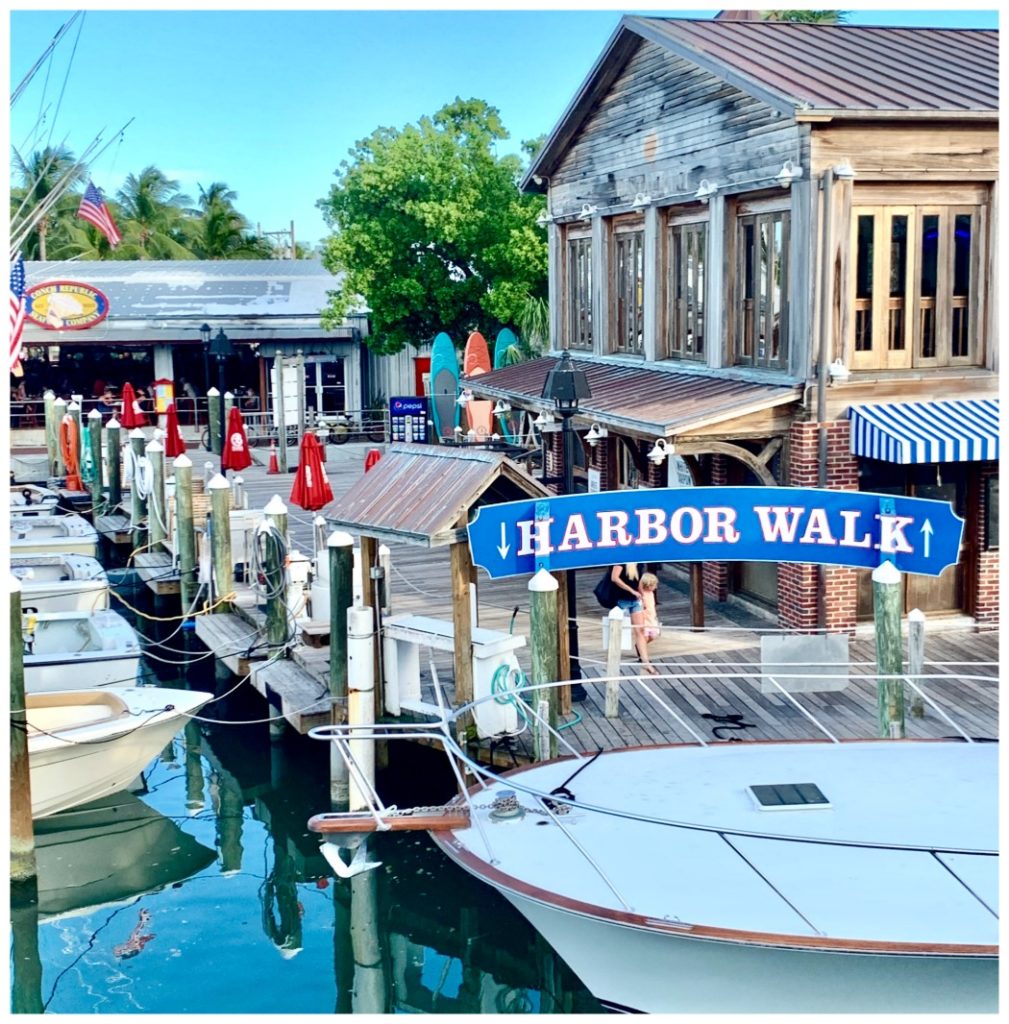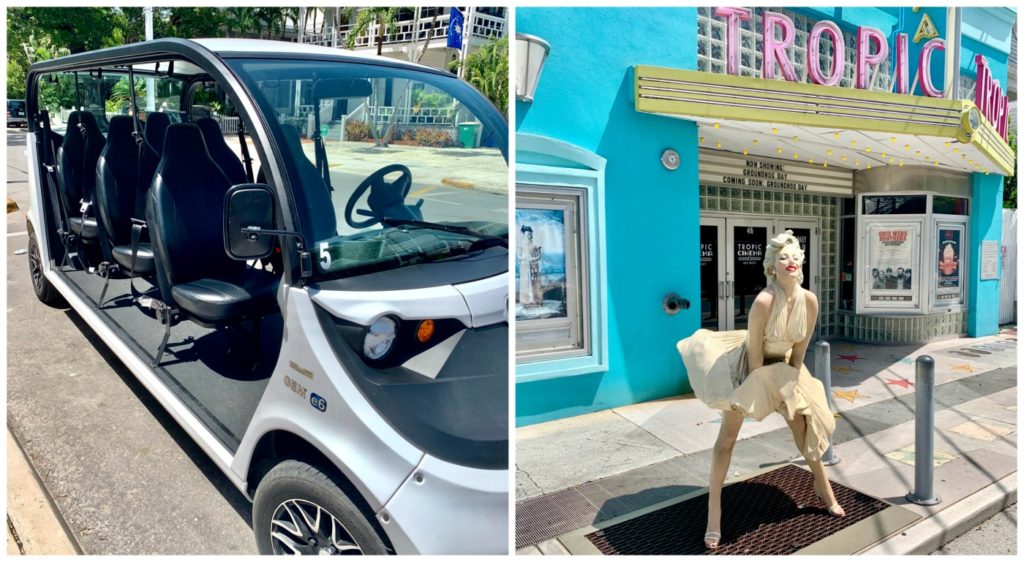 Start your trip down the quaint and charming streets of Key West in an electric vehicle. We had 3 couples so we were very comfortable sightseeing around this cute town with this mode of transportation.
Key West Museums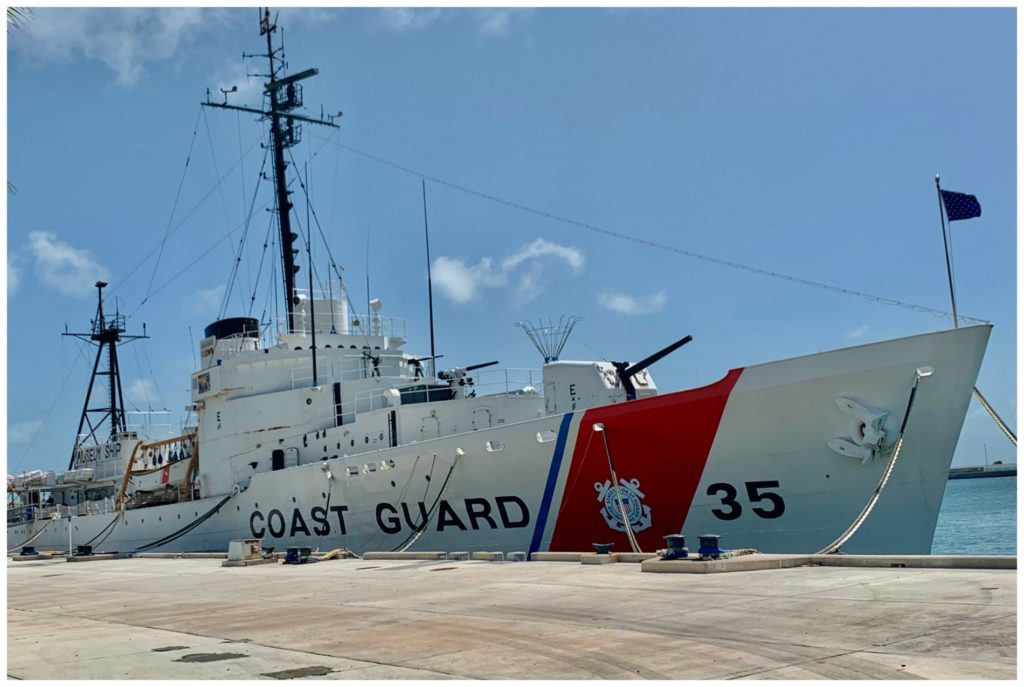 USCGC Ingham is one of only two preserved Treasury-class United States Coast Guard Cutters. Originally Samuel D. Ingham, she was the fourth cutter to be named for Treasury Secretary Samuel D. Ingham.
Ernest Hemingway lived and wrote in this house for ten years. During that time he wrote seventy percent of his lifetime works. Today it is operated as a museum providing guided tours every fifteen minutes from nine to five. The Museum is available for weddings and corporate events. Visit this National Historic Landmark, Literary Landmark, and recognized by the Library of Congress for its importance in U.S. History. Grand Architecture, Lush Gardens, Educational Tours, Book Store/Gift Shop and the world-famous Polydactyl (six-toed cats).
Truman Little White House – As Florida's only presidential museum, the Harry S. Truman Little White House was the winter White House for this country's 33rd president. He spent 175 days during 13 vacations in the home that is filled with original furnishing and memorabilia from Truman's days. Presidents Taft, Eisenhower, Kennedy, Carter, and Clinton also used the house. Guided tours offer guests a window into the world President Truman and the life of a US president.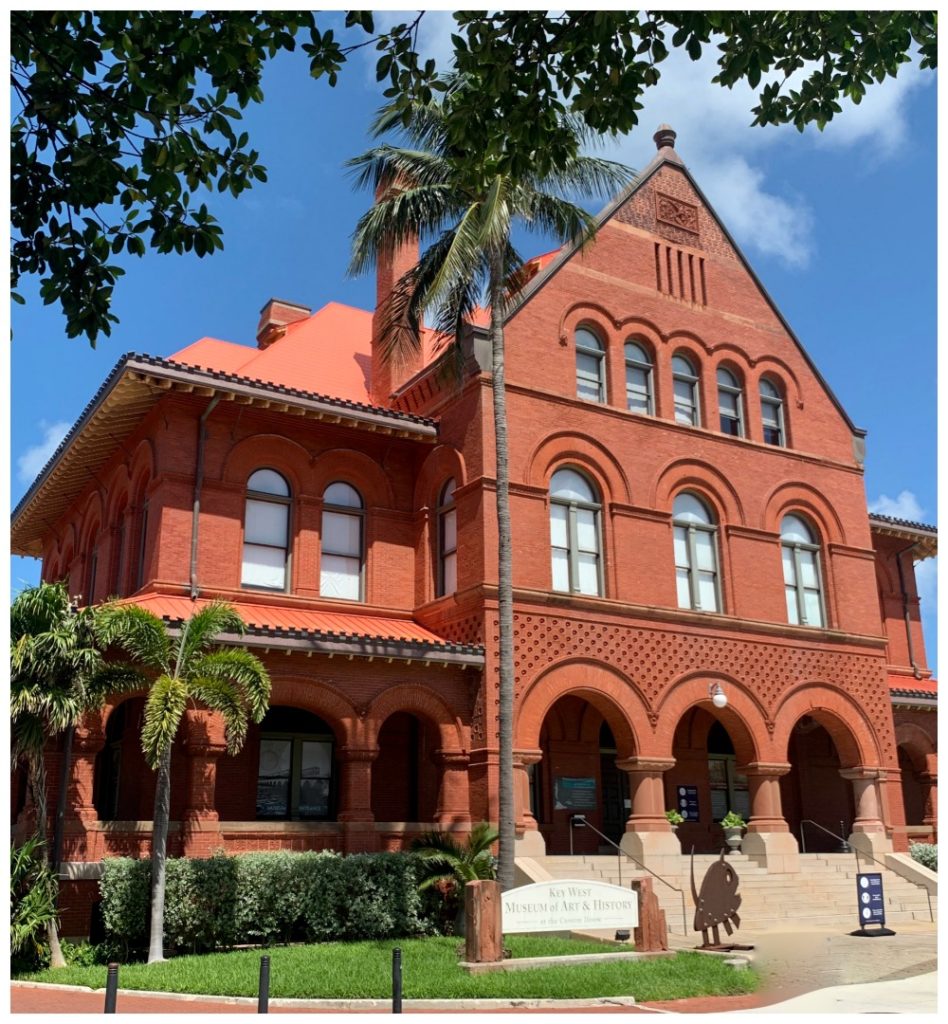 Originally home to the island's customs office, postal service, and district courts, this four-story architectural marvel was built to keep pace with the increasing population and wealth accumulating from Key West's lucrative trade routes and maritime industries.
Positioned adjacent to the U.S. Naval Base, the Custom House was the site of many significant historical events. Most notably the inquiry into the sinking of the USS Maine in Havana harbor in 1898.
In 1932, the building transferred to the U.S. Navy and became headquarters for their Caribbean and Gulf of Mexico operations. The Navy no longer required the use of the building, it was declared surplus and abandoned for nearly twenty years. The Custom House was eventually purchased by the State of Florida's Land Acquisition Advisory Council in 1991. It was leased to the Key West Art & Historical Society for use as a museum.
Today, "Old 91" has been faithfully restored and stands on the harbor as a national landmark, an award-winning museum, and official headquarters of the Key West Art & Historical Society. Experience two floors of exhibitions that weave together two centuries of history, art, people, and events.
is a 501 (c) (3) accredited, not-for-profit organization existing to research, interpret, and exhibit the maritime history of Florida and the Caribbean in ways that increase knowledge, enrich the spirit, and stimulate inquiry.
Did you know that the Mel Fisher Maritime Museum is the only fully accredited museum in the Florida Keys? That means they're more than just an exciting adventure story. They're also a nationally recognized research and archaeology institution
Meet the undersea residents of Key West at the island's first attraction. With over 100 species of fish, turtles, sharks and birds, the Aquarium features a Touch Tank where you can pick up amazing animals. The Atlantic Shores exhibit is near the shore mangrove environment found in the Florida Keys. See stingrays, sharks, eels, lobster, tarpon, seahorses, and colorful tropical fish. Feedings and tours take place at 11 am, 1 pm, 3 pm and 4:30 pm every day.
Located at the southernmost end of Duval Street, the Key West Butterfly & Nature Conservatory is one of the island's most popular family-friendly attractions. It's home to more than 60 species of butterflies and 20 species of exotic birds. A visit to the Key West Butterfly & Nature Conservatory is divided between the climate-controlled conservatory where the butterflies flutter freely, the learning center, an art gallery, and a gift shop.
Charters and Water Excursions
As the only air service, they are by far the quickest and most exciting way to reach the Dry Tortugas National Park. Spot sharks, dolphins, turtles, and shipwrecks The Florida Keys do not end in Key West. The island is just the end of the highway – US1. The chain of islands that make up the Florida Keys continues for a further 70 miles. This flight route takes you due west, over this island chain. Their destination, Dry Tortugas National Park, lies in the blue/green waters of the Gulf of Mexico and is the true end of the Keys. The next point of land would be Mexico.
In their seaplanes, everyone gets a window seat and a headset. The flight is narrated throughout, and with your pilot as your personal tour guide, it is a low altitude sight-seeing flight you will never forget. In fact, they have many passengers whose sole purpose of going to the Dry Tortugas is to experience their airplane ride. Immediately after take-off, you get a birds-eye view of Key West and the historic downtown and harbor area.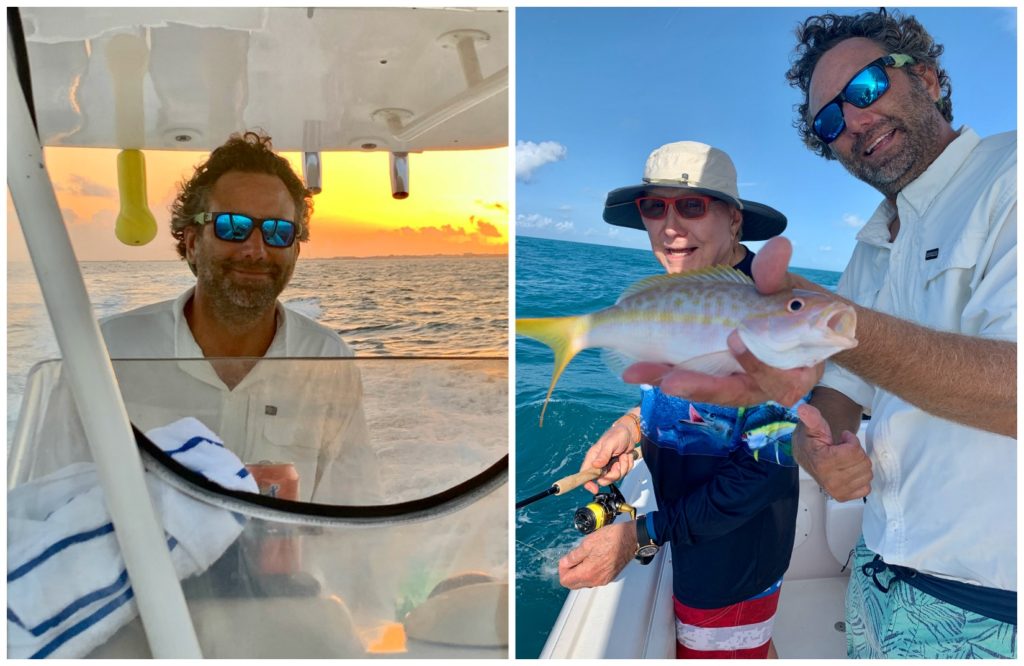 Fishing
We brought home some of Key West's tastiest treats after lobstering and snorkeling with Straw Hat Charters! Lobster Season is always from August 6th-March 31st.
You can even go spearfishing! Dolphin watching is available as well with this fabulous charter company! How great for the kids?! The hubs and I went with some of our favorite couples and had a BLAST! We were even able to enjoy fresh-caught lunch on a sandbar and catch a sunset!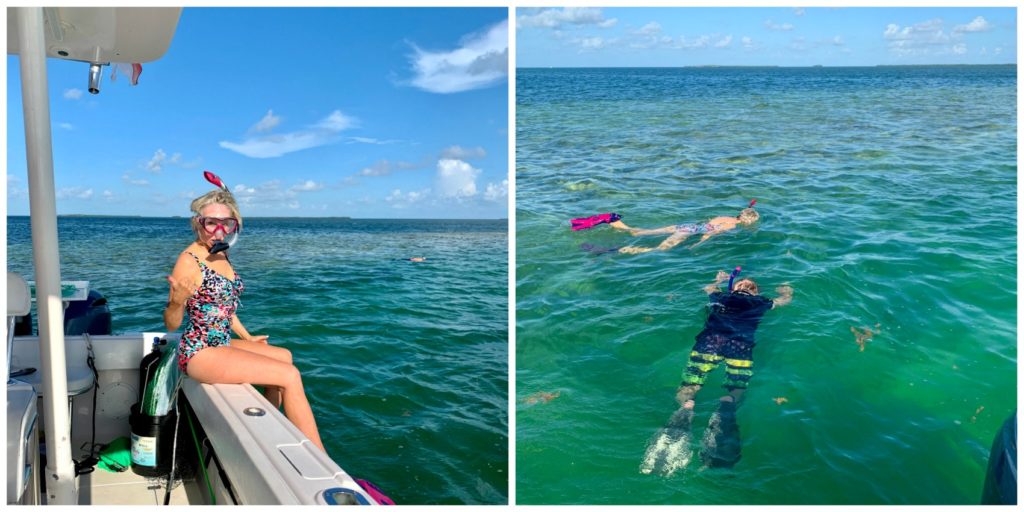 For almost three decades visitors and locals alike have been choosing Fury Water Adventures as their number one excursion in and on the waters of Key West. Fury's expertly maintained state-of-the-art fleet of boats will get you out on the water and back again with the utmost safety.
You can choose from underwater explorations on one of Fury's three catamaran Reef Snorkeling boats, thrills in the air on our Parasailing boats, a chance to see marine life without getting wet on their Glass Bottom Boat, or take in Key West's famous sunset aboard one of their Sunset Sails or Sunset Cruise. Wanting the real Key West watersports experience? Try Fury's Combination Packages or Fury's Ultimate Adventure that includes Reef Snorkeling, Parasailing, Jet Skiing & Kayaking.
SHOPPING
Know a foodie? Well, I can say from living in Texas, who doesn't love a GOOD hot sauce? I've found the spot! Peppers of Key West is the best hot sauce store in the world. You are sure to find the best hot sauces, hot sauce gifts, and fun products of all things hot sauce and pepper related. This is the #1 hot sauce store and I can say I agree! This quaint little shop has every kind of hot sauce you can imagine! Did I mention you can sample these sauces until your heart's content? Perfect stocking stuffers!
At Emeralds International, LLC by Marcial De Gomar, you will find emeralds from the remote Andes, the jungles of Brazil, the mountains of Africa, even the USA and Russia, and conch pearls from around the Caribbean. These jewels are hard to pass on and for sure to be inheritance pieces to pass down generation to generation.
I love finding unique pieces of art everywhere I go and that is why I love this art shop! 7 Artists & Friends represents many of Key West's favorite artists. Martha DePoo, Pam Hobbs, David Scott Meier, Tony Scullin, EGG, Lynne Fischer, Noelle Rose, Karen Beauprie, Mary O'Shea, and local jewelry designer Jennifer Badry of Mango Season Jewelry Designs. Check out the fresh-caught local art! Photorealism, sculpture, jewelry, abstract, watercolor, photography, whimsy, and glass; this gallery has it all.
has been a Key West staple since 1966. These hand-crafted sandals not only attract tourists but the locals as well. While you are there you can watch these incredible shoe-makers in action! These sandals are definitely a Key West signature souvenir. Get a pair in every color because they are made with high-quality craftsmanship and AFFORDABLE ($18-$26 per pair).
WHAT TO WEAR
The Key West dress code is pretty much what you would think it is! It's very beach casual so a cute pair of shorts and a fun top will do and sandals are appropriate just about everywhere you go! Now for dinners and places with dress codes a beautiful caftan or nice linen outfit would be so SheShe!!
One of my favorite go-to brands for cute SPF clothing and swimsuits is Cabana Life. They are having a 40% off sale right now. Go here to check out some of their items that would be perfect for a trip to Key West.
FINAL THOUGHTS
Those of you who love to travel like me are looking for destinations within the US that offer a lot of outdoor entertainment, good food, lodging, sightseeing, and where we can stay safe from the Coronavirus. Key West is doing a great job with strict distancing rules making the ideal place to spend a few days and feed your lust for adventure.
SHESHE'S TIDBITS
We are so ready to start sharing some great websites and brands that are moving out summer fashions to bring you the latest in fall styles. I am seeing a few new trends for fall and we can't wait to share them with you. Stay tuned sweet friends as fall fashions begin.
Gala's, weddings, graduations, holidays, or just everyday wear…..we have fashion suggestions for you, so stay tuned. Be sure to check out the ShopSheShe tab at the top in the menu bar. Hover over and choose the category in the dropdown. We try to keep it up to date with the latest and greatest for all budgets. Subscribe here and then you won't miss a post. Simply enter your email in the pop-up box or below.
WELCOME new readers. We are a fashion/travel/lifestyle blog. We talk about anything and everything, from fashion, travel, health issues to even an occasional recipe. Let us know if there is a topic that interests you. We will do our best to bring that story to you. Have a great week sweet friends and thank you for following along. Without you, we could not continue on this crazy fun journey.