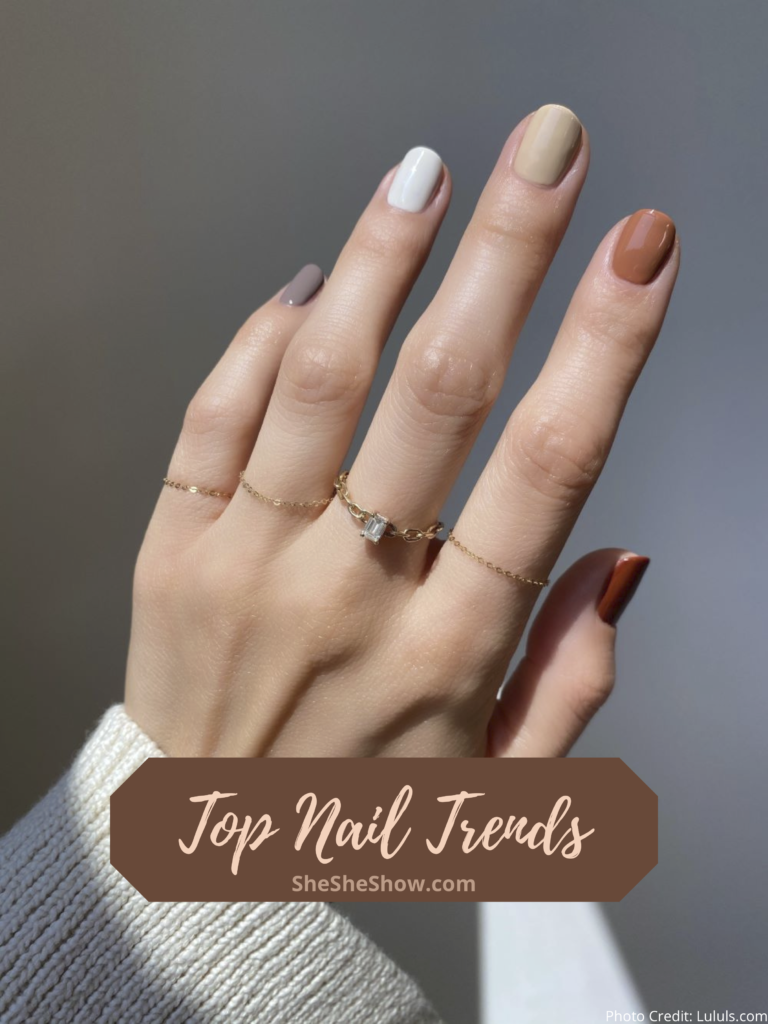 Nails, we all have them and all are different. One thing we all seek is to have beautiful trendy nails! Whether natural and classic or bold and chic, we have all of the top nail trends below!
Nail Shapes
Trending nail shapes are constantly changing and some never change! We have all of the top nail shapes that are trending right now from chic coffins to classic rounded!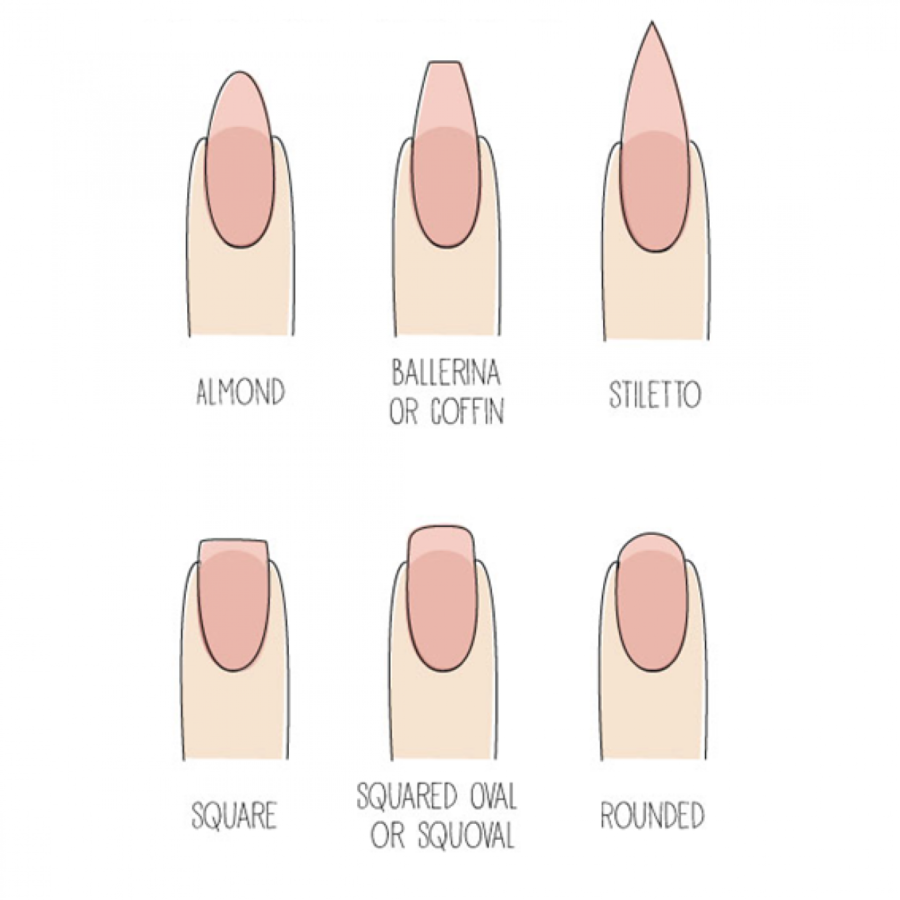 Photo Credit: sequoitmedia.com
Almond
With their slim, tapered sides, ending in a rounded point, almond nails resemble the nut whose name they resemble. They can slenderize thicker fingers (like mine), wider nail beds, and they keep your nails fairly strong, despite their filed sides. If you like the coffin nail shape but prefer a shorter nail, these are perfect for you.
Coffin (Ballerina)
These long tapered nails have squared-off tips and are said to resemble coffins (if you have a dark mind) or ballerina slippers (sweeter thoughts right?). In case the almond shape isn't dramatic enough for you, try this one out next time you visit your favorite (and maybe most experienced) manicurist.
Oval
These are feminine and much more "natural". They resemble the shape of the base of the nail, but at the top! These elongate the nails and are the preferred shape for the catwalk! They also widen narrow nail beds to create a more balanced look. These are the most durable and least prone to breaking.
Stiletto
Stilettos taper into an extremely sharp point that could probably cut someone—or at least successfully spear through cheese cubes or pick up olives at a cocktail party (exciting?). These definitely elongate the fingers and are the absolute FIERCEST nail shape you can get!
Square
Square-shaped fingernails look just like a square (or a rectangle, depending on how long they are) and do not have any soft, rounded points. These nails are best for people who work with their hands. If you're trying to elongate your fingers or have more feminine hands this is not the shape for you!
Round
Already this season, we've seen plenty of short nails on the runway and across some advertisements. These nails are very classic and never go out of style. Round nails combine short lengths with curved edges and tips. Round nails look very similar to oval nails, especially when they're long, but they are more round. These are also VERY durable and look great on short or long fingers!

Nail Colors
These nail colors are not just trending for a season, they have been trending ALL YEAR! Most of these have been trending for years just the hues have slightly changed.
Neutral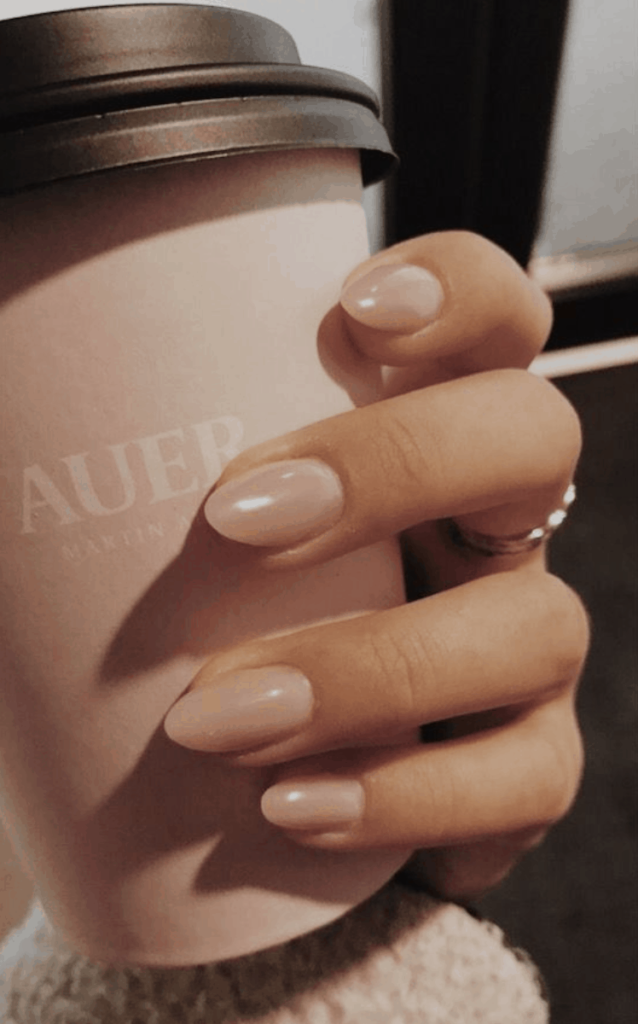 Photo Cred: www.anunblurredlady.com
Neutral nails will ALWAYS be classic and so effortlessly chic. If you are looking to try a new nail shape I suggest choosing a neutral color to help you adjust to them! OPI's Put It In Neutral is the most asked for neutral color in salons across the nation.

Creamy Blue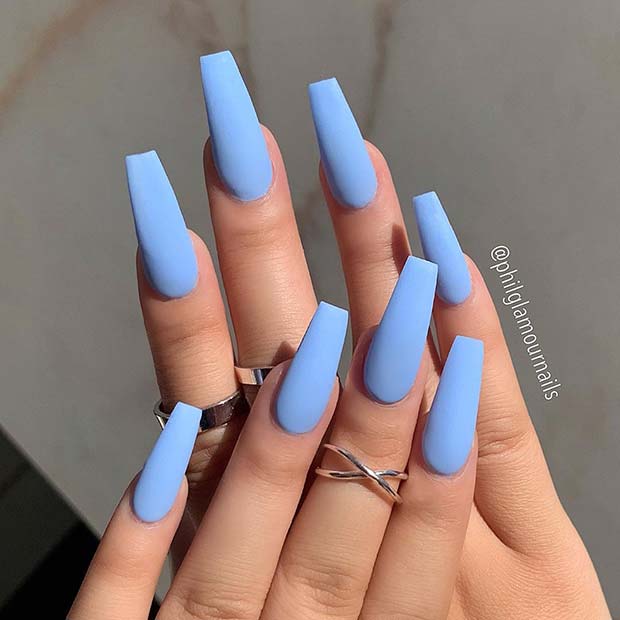 Photo Credit: @philglamournails
Blue is the new black this year! The soft creamy light blues are all the rage for fall/winter this year. This color is so dreamy! Perfect for any shape nail and any skin tone!

Light Grey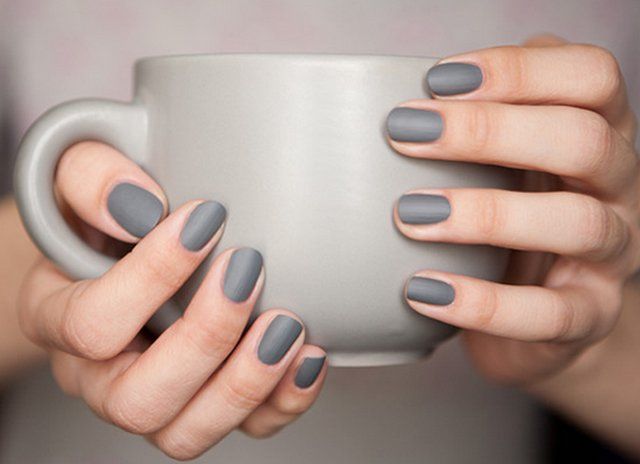 Photo: fancy.com
One of the most refined nail colors of the season is a light grey. We're in love with a matte finish for all greys. This color is perfect for weddings, time in the office, and every day to day look.

Soft Reds (Brick)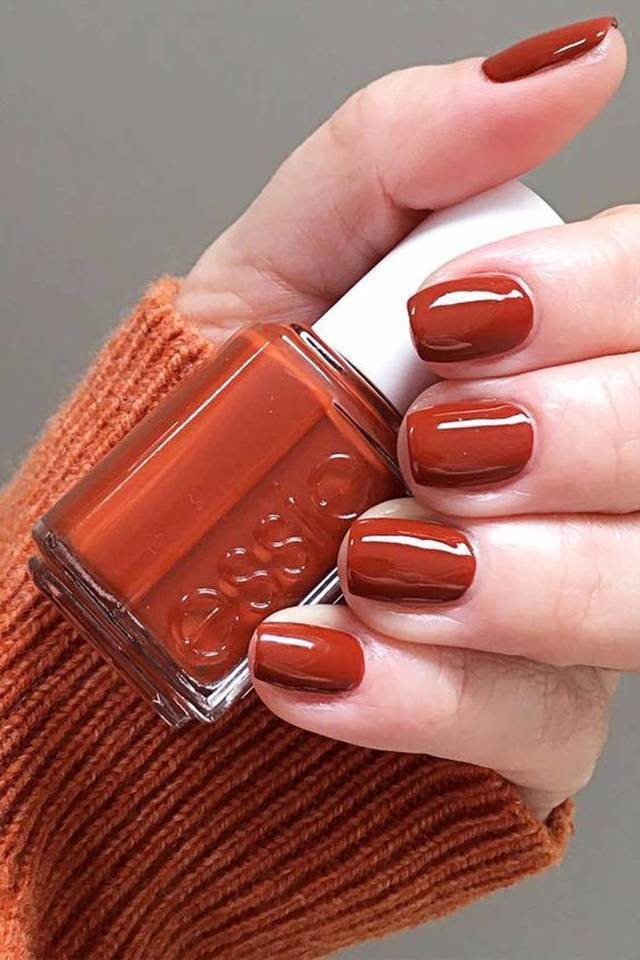 Credit: Fustany
Reds are always beautiful and I do not know a single woman that does not like a fun red nail! Whether the holidays are here or soaking up the sun, red is always uplifting. This year it's a lot cozier of red. A soft or brick red! I love this red by Essie.

Emerald Green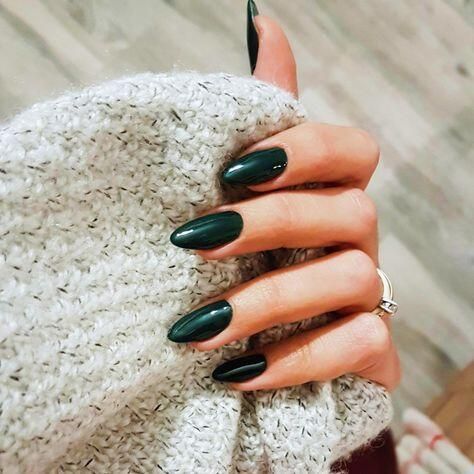 Credit: anunblurredlady.com
I love rich colors! This shade of green is definitely rich! It's perfect year round but especially to go with the trending colors this year!

Chocolates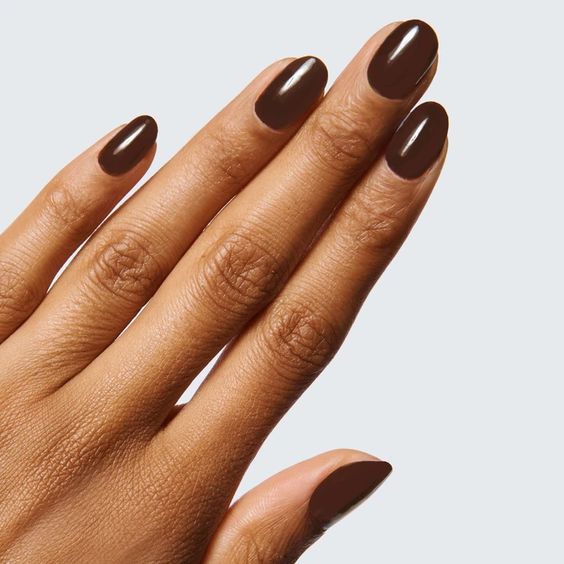 Credit: oliveandjune.com
Yummy treats and a yummy color! Shades of chocolate are trending and I love the richness of them! This is my favorite shade for chocolate this year!

Bright + Glossy Fuchsia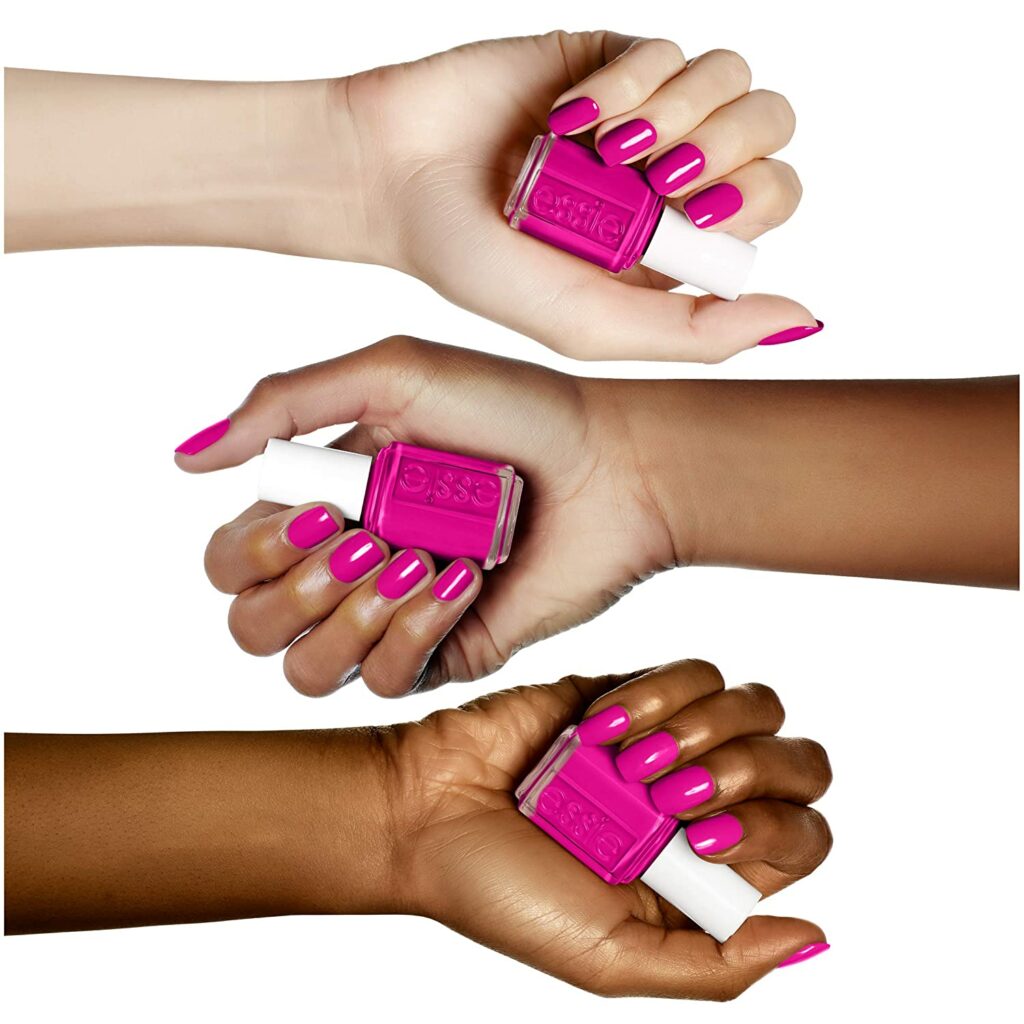 Photo Credit: Essie.com
The pastel pinks have been especially popular but look out for this GLOSSY FUCSHIA!! As a lover of color, I LOVE this pink!

Popular Colors
There you have it, all this year's nail trends you need for the perfect mani/pedi. Treat yourself to these trendy colors!

SHESHE'S TIDBITS
Doing a little work this weekend but I don't mind because I am at home. Something about home……….that I just love!
Be sure to check out the ShopSheShe tab at the top of the menu bar. Hover over and choose the category in the dropdown. We try to keep it up to date with the latest and greatest for all budgets. Subscribe here and then you won't miss a post. Simply enter your email in the pop-up box or below. Also, download the LiketoKnow.It App, follow @shesheshow to shop all of our daily outfits, home, beauty, and more. Go here for our LiketoKnow.It tutorial.
WELCOME new readers. We are a fashion/travel/lifestyle blog. We talk about anything and everything, from fashion, travel, health issues to even an occasional recipe. Let us know if there is a topic that interests you. We will do our best to bring that story to you. Have a great week sweet friends and thank you for following along. Without you, we could not continue on this crazy fun journey.