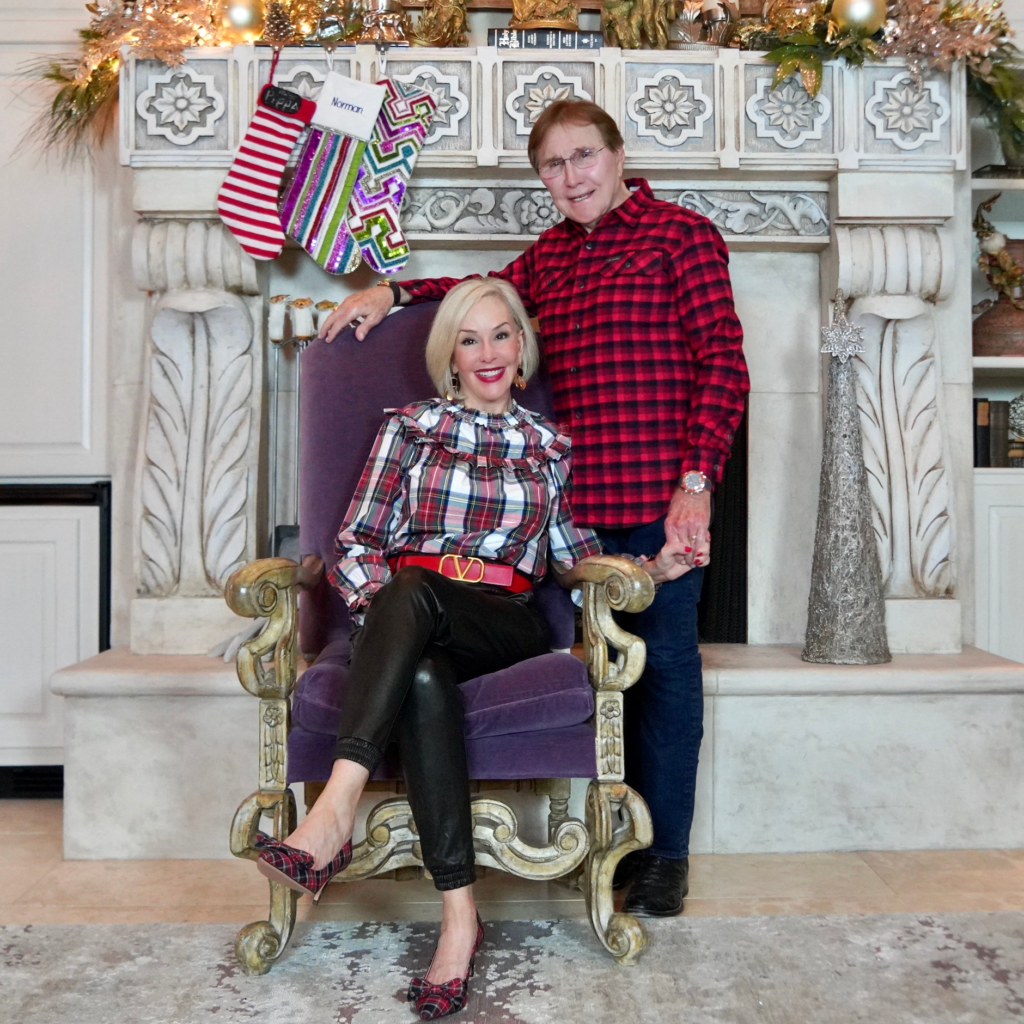 Hi Ya'll…..MERRY CHRISTMAS or maybe it's Happy Hanukkah for you! Do I even have to say how crazy this year has been? No one in this world has been exempt I don't think. Unlike the last year, I do not have a lot of travel trips to talk about or big celebrations, but I will share our annual Christmas message.
Outfit Details
SheShe's Look

Norman's Look

our year at a glance
January through March
TaxSlayer Gator Bowl
The beginning of this year started off as a normal year. If you don't know I am a BIG Tennessee football fan so we decided to go to the TaxSlayer Gator Bowl in Jacksonville for a New Years Day game. It was so fun to be amongst my kind for 2 or 3 days and see my Volunteers win. The weather was great and we were so impressed with the city of Jacksonville and all it has to offer. Go here for more about this cool city.
To Sanibel, Florida
From Jacksonville, we chartered an airplane to take us down to Fort Myers where we stayed for a few days at our beach home on Sanibel Island, Fla. It is just off the coast of Fort Myers. January can be 80 degrees or in the 50's so we just expect and enjoy whatever we get.
We went back to Houston but I made my way back to Sanibel on January 18th so I could attend my neighborhood annual Home Owners board meeting. It is always so spicy….. so I never want to miss out on the drama.
I stayed about 10 days and my sisters and nieces came down for their annual beach fix and shell hunt. We have found the perfect place where we all have fun because we are all beach girls through and through. We got this beach love from our mom.
Rodeo Houston
Now it is March and Rodeo Houston starts a 3-week annual stint of big entertainment, shopping, and of course the rodeo. We have season tickets to all of the events so we were able to get to a performance before COVID-19 canceled the rest of the rodeo. When we heard the news we had already gone back to Sanibel. This is when we knew that something big was going on. Bigger than we could imagine at the time. The Houston Rodeo never cancels!
March through July Message
You know what is coming next…..absolutely nothing! We hunkered down and tried to stay in. I started organizing like the rest of the world. I even planted a few herbs and tried a few recipes. Norman was not easy to train…he wanted to be out in the world-shaking everyone's hands and hugging them. I think I have just now finally trained him on COVID safety guidelines. Do any of you have a hard-headed guy or girl in your family?
In May, my niece Caroline (Stacy's daughter) graduated from East Tennessee State University and we had planned to attend but it was canceled. So instead we decided to go back to Sanibel for a change of scenery. The airlines seemed like they were doing everything possible to keep their passengers safe so we decided to go for it.
Back to Houston where we hung out for a couple of months.
June through September Message
Just work and hanging out at home until late July then we went back to Sanibel and then chartered a small airplane to fly us to Key West where we joined 2 other couples for some fishing and r & r. We had the best time. I actually got Norman to snorkel with me. The waters were so beautiful and we felt so safe and way from Corona Virus. The best trip! Read my Key West Travel Guide here.
August Message
Later in August, we were still needing to feel free so we headed to our place in Montrose, CO. It was still hot there but being on the river was so nice. We felt so blessed to have a safe haven to retreat to!!
Back to Houston where we thought we would go over to Austin for a couple of Longhorn Football games but we decided that we probably should stay away from all the people. We stayed at home until the end of September.
September through December Message
So by late September and the first part of October, we decided to take advantage of isolation so we went back to our river ranch in Colorado for the change of the leaves. While there we invited a couple over to hang out with us. We had so much fun taking an RV ride up the mountain as well as some target shooting. Just being outdoors and seeing the beautiful colors was magical.
November Message
I was looking so forward to our annual Thanksgiving trip to Tennessee but about a week before we were to leave we decided that we needed to skip this year because the virus was spreading fast again. It is a good thing we did because 2 days after Thanksgiving my brother-in-law came down with Corona Virus and 2 days later my sister got it. Even though they got sick they did pull out of it without hospitalization. Whew, that was a close call because we would have been with them a lot!!
December Message
I took a quick trip to Sanibel to do a catalog shoot early this month for Anthonys of Florida. They are a ladies resort clothing store that has 13 stores in Florida and has a website. They were so much fun to work with. I also did a walkthrough for my newly remodeled kitchen with my designer and contractor. It is the last part of our remodel so it feels so good to be done. Now to just enjoy!! I will go back there mid-January for our annual homeowner's meeting and I hope at least one of my sisters can join me again this year. Norman will go quail hunting while I am there.
About Our Families
Babies
We are so blessed with a new life back in February. My nephew, Will Pope and his wife Sarah had a new baby girl named Whitley. I have yet to meet her.
Graduations
Like I said earlier, my niece, Caroline Wilburn graduated from college and just this week we graduated our grandson Clayton Bonner from the University of A&M. He is the son of Suzanne and Trey Bonner, my stepdaughter and step son-in-law. We have now graduated all 6 of our grandchildren from college. So proud of them all, but we are so glad to not have to go to any more graduations. I guess weddings and babies are next….
Miss Pippa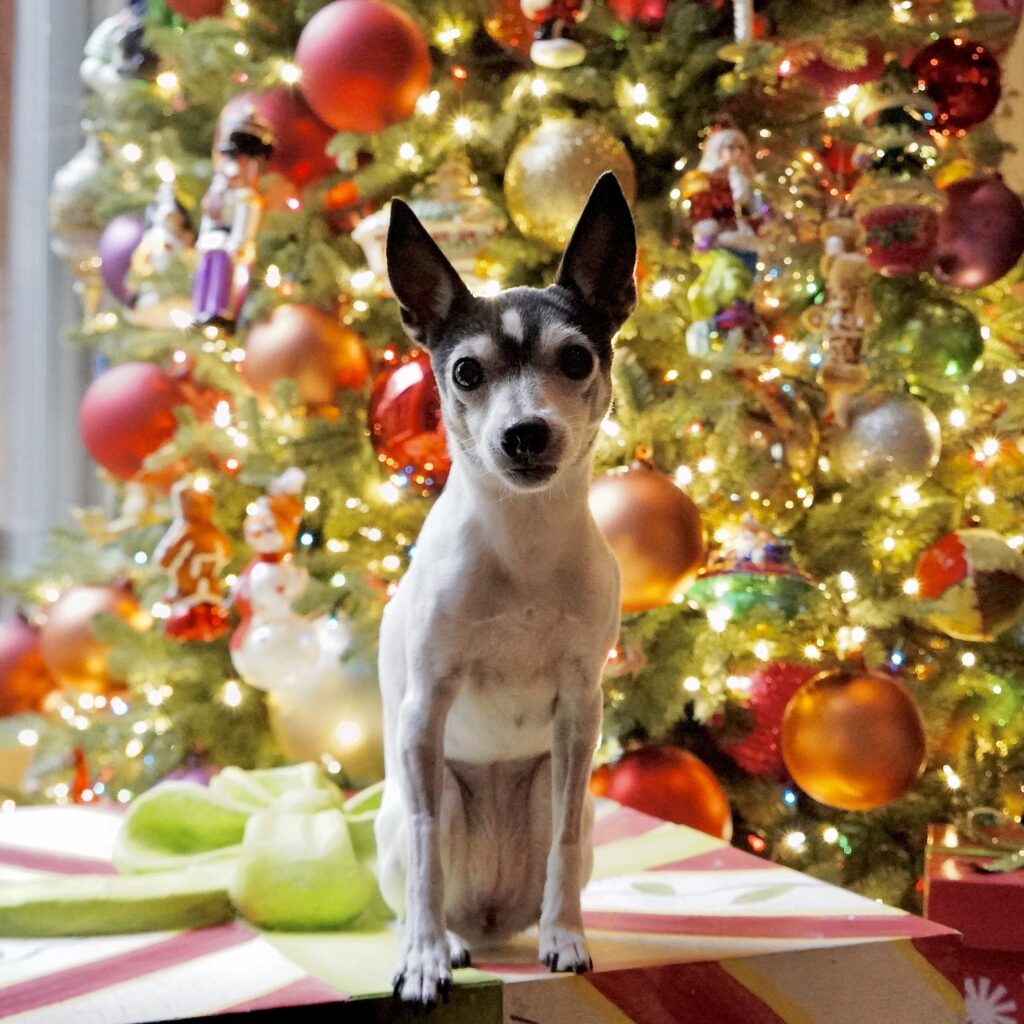 Pippa will be 9 years old on New Year's Eve. She is the sweetest doggie but loves to get into any kind of food that is laying around. I accidentally had a goodie bag for some girlfriends sitting on the floor in my office just this week. She ate 6 ounces of milk chocolate M&M's which almost killed her. It was touch and go for about 24 hours. Let that be a message for you doggie lovers. She is mostly recovered and we are feeling so grateful!! Pippa is a big part of our lives!!
That's a Wrap
So, I hope I didn't bore you again with our stories but since we don't do snail mail cards anymore, this is the best way to share.
We love and appreciate all of our friends, family, followers, and readers of the SheShe Show. Norman and I wish you and yours a blessed Christmas season and praying for all of us to have a better 2021!!!
SHESHE'S TIDBITS
As I close out 7 years of bringing all kinds of content to the SheShe Show, I want to sincerely thank you for stopping by for a visit. What we do is work but it is sealed with a lot of love. I couldn't keep doing this year-end and year out without you! XO, SheShe
ABOUT SHESHE SHOW
WELCOME new readers. We are a fashion/travel/lifestyle blog. We talk about anything and everything, from fashion, travel, health issues to even an occasional recipe. Let us know if there is a topic that interests you. We will do our best to bring that story to you. Have a great week sweet friends and thank you for following along. Without you, we could not continue on this crazy fun journey.
Be sure to check out the ShopSheShe tab at the top in the menu bar. Hover over and choose the category in the dropdown. We try to keep it up to date with the latest and greatest for all budgets. Subscribe here and then you won't miss a post. Simply enter your email in the pop-up box or below. Also, download the LiketoKnow.It App, follow @shesheshow to shop all of our daily outfits, home, beauty, and more. Go here for our LiketoKnow.It tutorial.