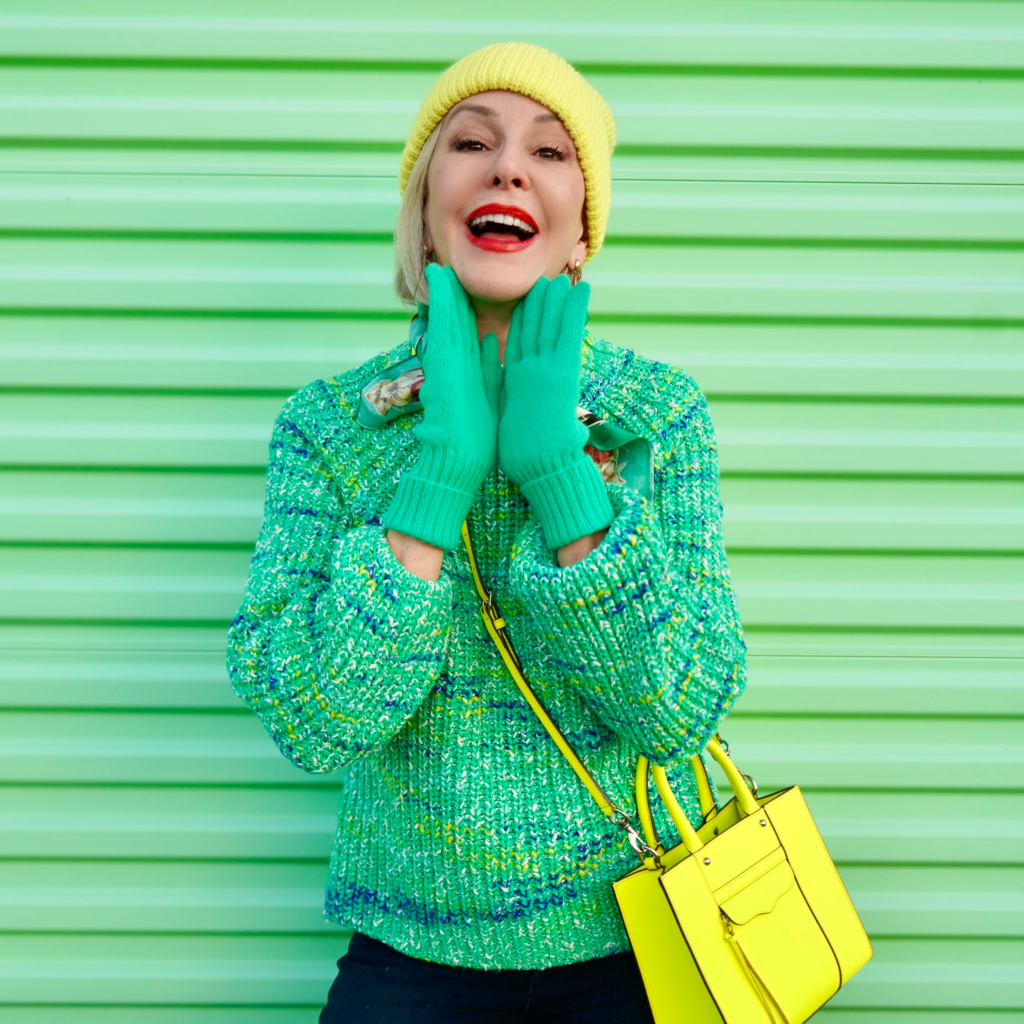 It's time for sweaters, I'd say! It's windy, chilly, and wet here! I have finally been in a sweater for more than an evening. This year I have picked up some adorable sweaters and we are sharing our favorites to keep you warm and cozy.
COLORFUL SWEATERS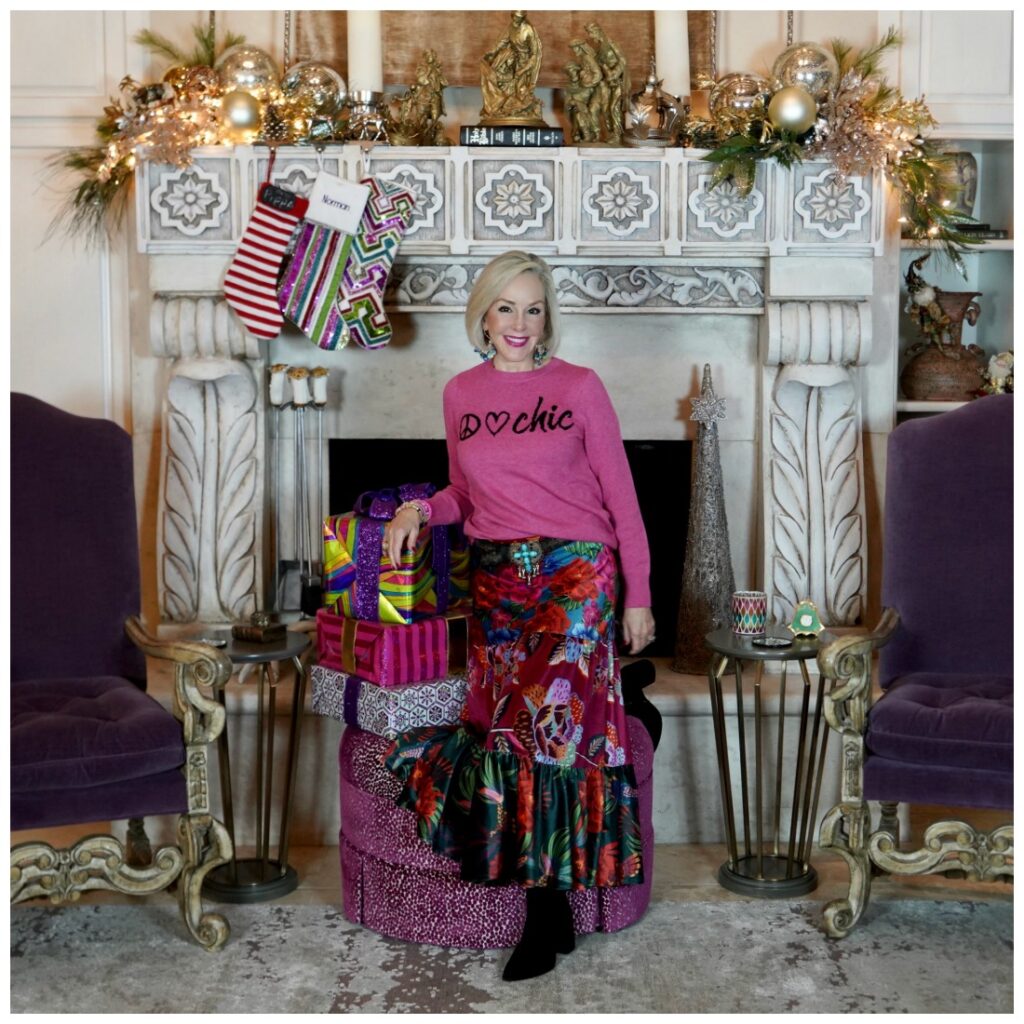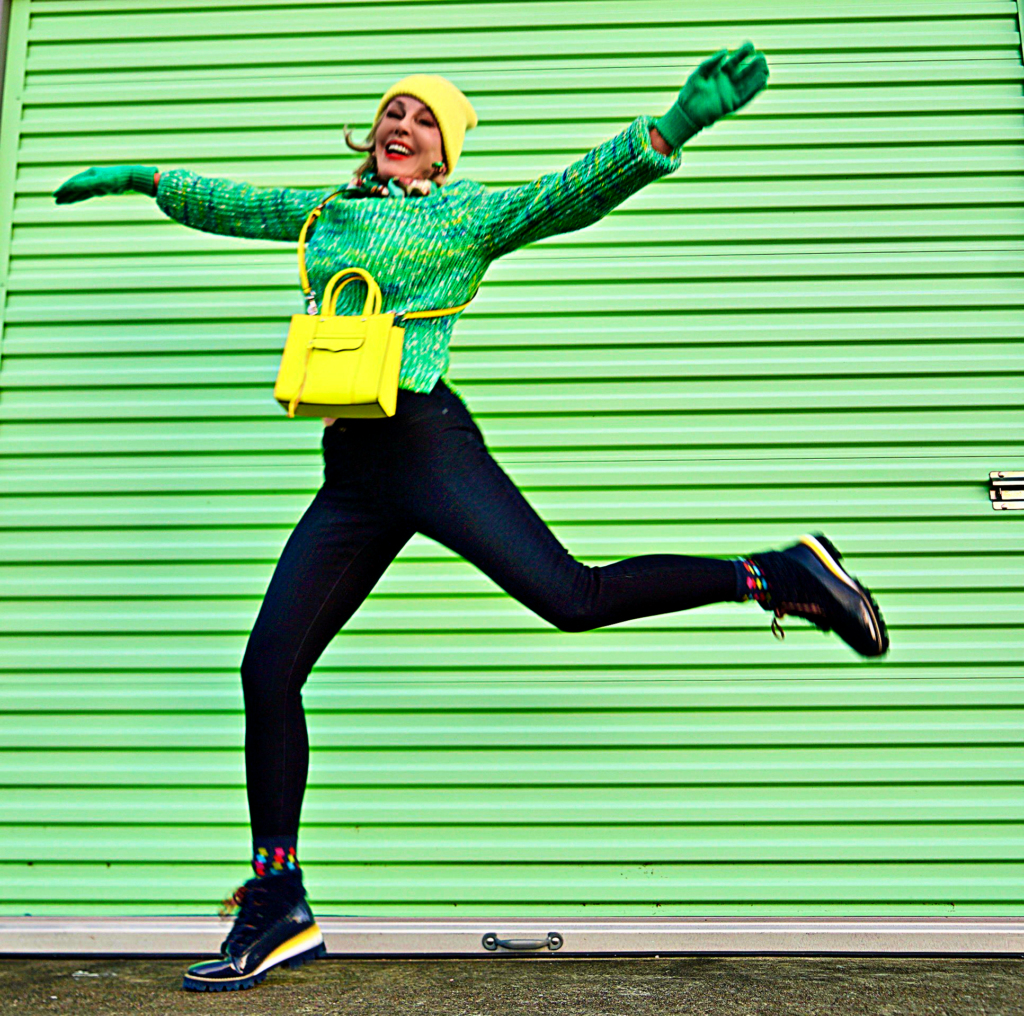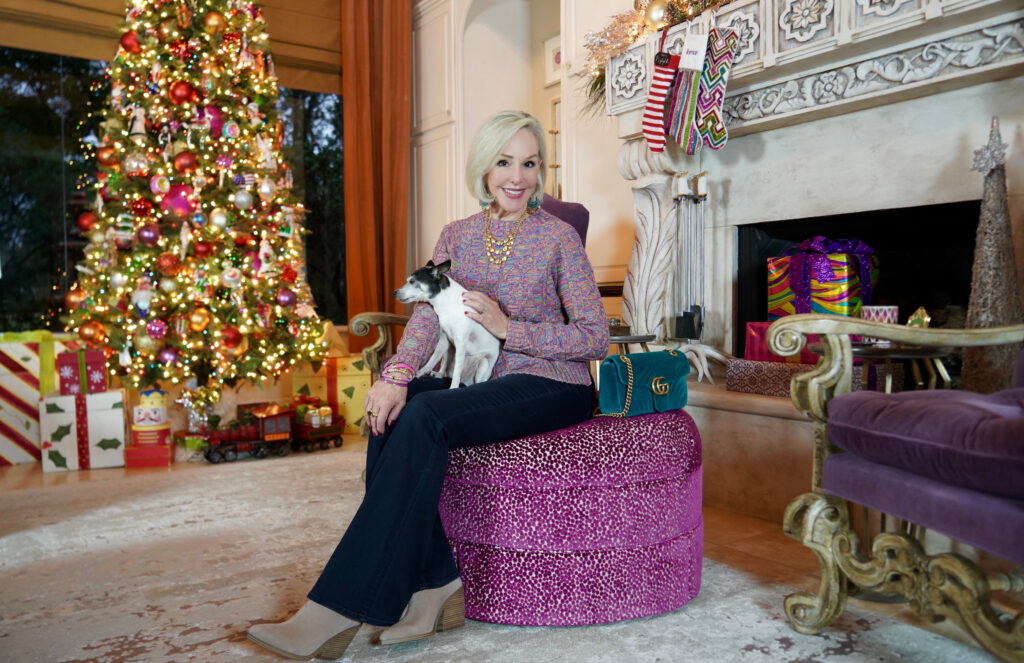 I'm sure you are all aware of how much I love color! I LIVE and LOVE in color. So the fact that color is so popular for the colder season this year makes me very happy! I have picked up quite a few colorful sweaters this year like this beautiful green one and this rainbow one. They are a little thicker than my preference, as I do tend to run hot! But on the colder days, they are THE BEST. Another great thing is they are on sale!

COMFORTABLE & LOUNGE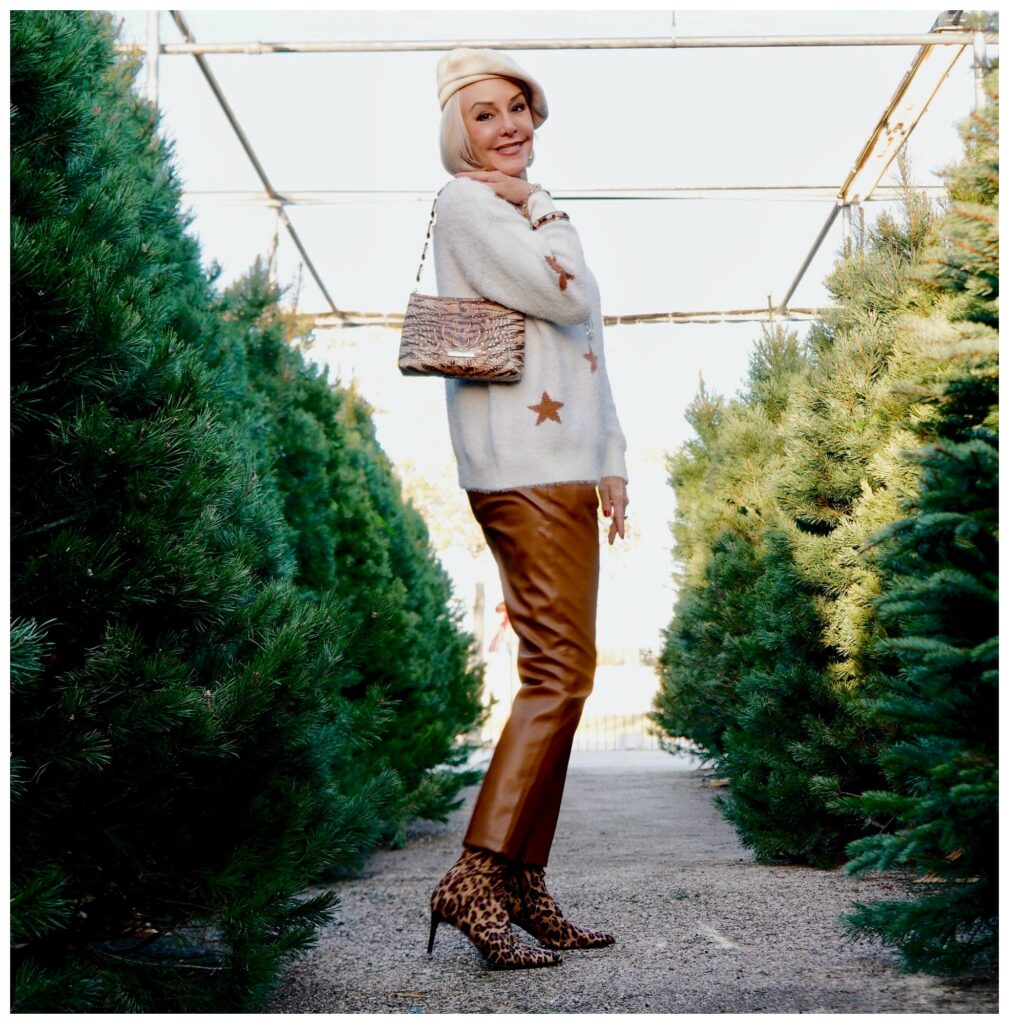 OUTFIT DETAILS


I have been all about lounge and comfort this year. This sweater is perfect with the set, with slimming jeans, leggings, or joggers! Elevate it with these faux leather joggers from SPANX.

DRESSY SWEATERS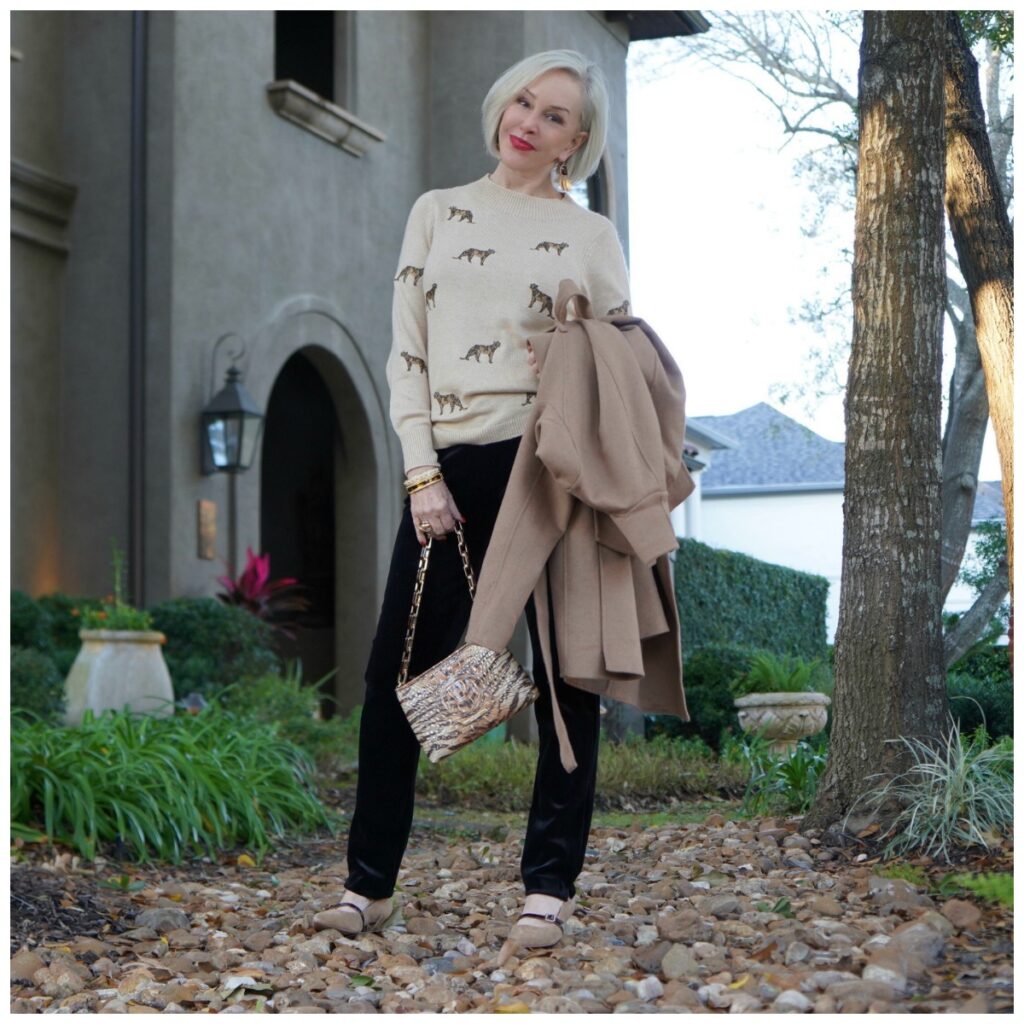 OUTFIT DETAILS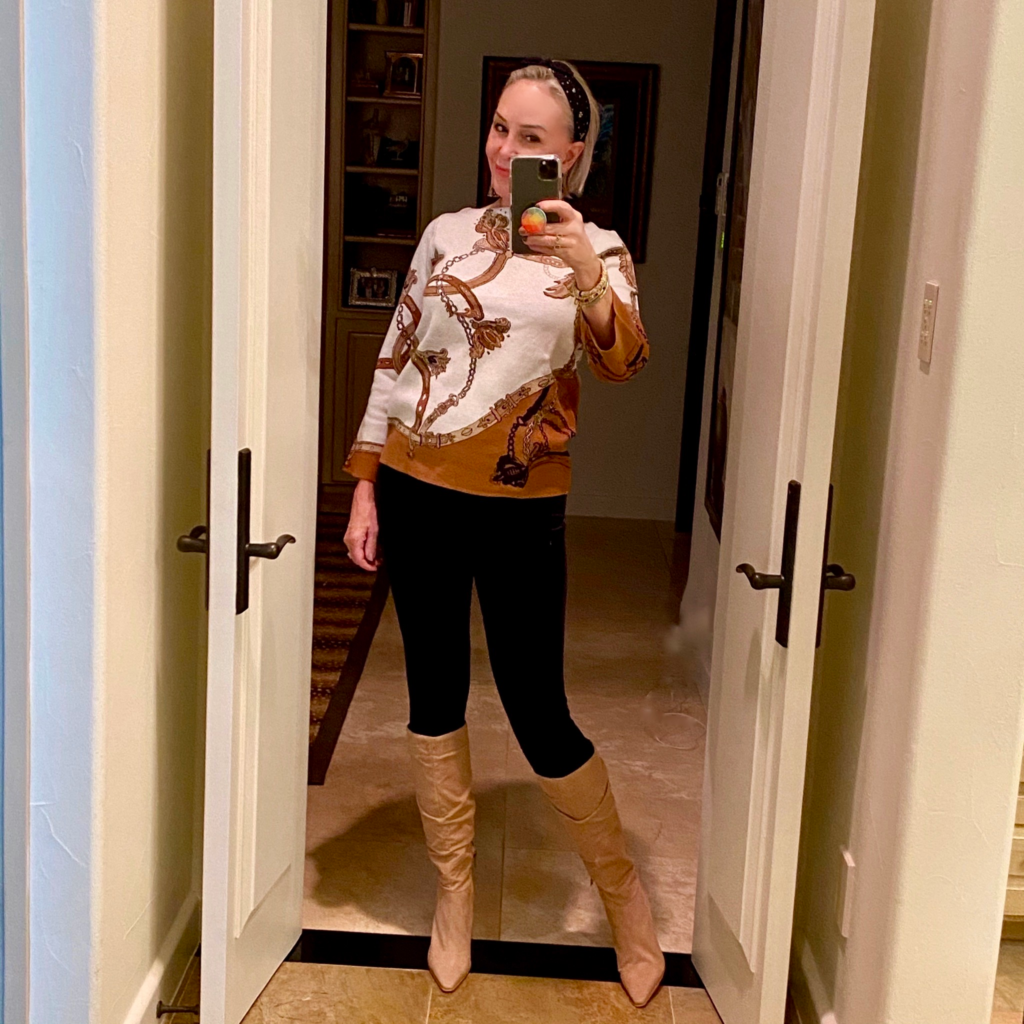 We may not be dressing up much this year but every day is a good day to wear a dressy sweater! I'm loving how fun this sweater is. If you are dressing up this sweater is perfect with these pants and if not, how great is it with these jeggings?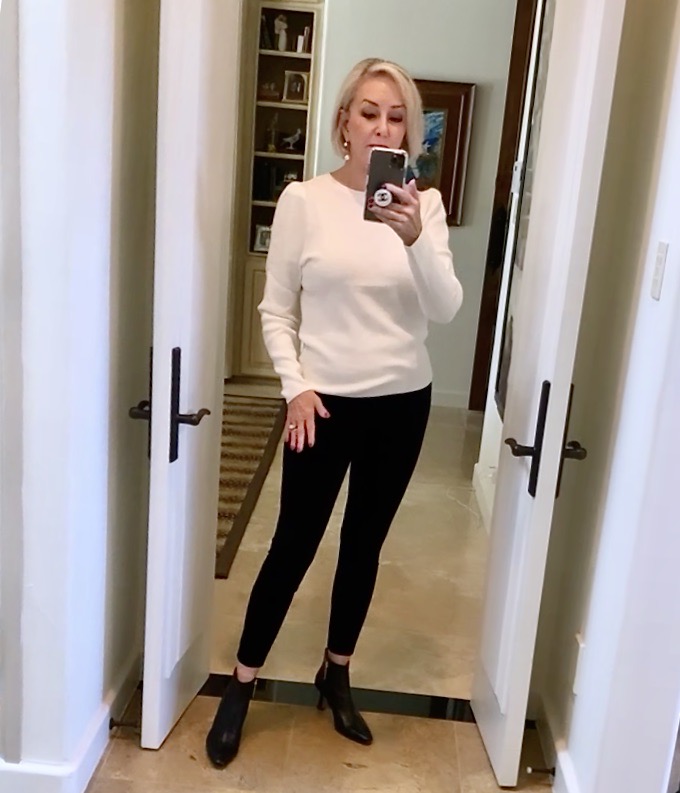 This white sweater (above) is so soft and versatile. I love the little puff at the shoulder. It comes in 3 more colors. too Guess what…..it has been marked down to $24.99!!

PERFECT FOR LAYERING

Now, these are perfect for layering. J. Crew has always been my go-to for sweaters as they are the perfect weight for winter and layering! Check out how many colors are available!

SWEATER SALES
J.Crew – Lots of sweaters on sale AND extra 50% off SALE
GAP – Sweaters on sale – Extra 50% off sale – Extra 20% off – Items up to 60% off
Banana Republic – Up to 75% off EVERYTHING
Shop Sweaters

SHESHE'S TIDBITS
How was your Christmas? It was sure nice to have a long weekend, right? What are you guys up to this week? Here at SheShe SHow, we are doing some planning for the new year. We have a lot of great posts headed your way. If there is a topic that you would like for us to cover then let us know.
Every year I do my year end resolutions report card. I have a feeling that I might have failed miserably. We will see, so stay tuned later this week for the truth! eek!!
ABOUT SHESHE SHOW
WELCOME new readers. We are a fashion/travel/lifestyle blog. We talk about anything and everything, from fashion, travel, health issues to even an occasional recipe. Let us know if there is a topic that interests you. We will do our best to bring that story to you. Have a great week sweet friends and thank you for following along. Without you, we could not continue on this crazy fun journey.
Be sure to check out the ShopSheShe tab at the top in the menu bar. Hover over and choose the category in the dropdown. We try to keep it up to date with the latest and greatest for all budgets. Subscribe here and then you won't miss a post. Simply enter your email in the pop-up box or below. Also, download the LiketoKnow.It App, follow @shesheshow to shop all of our daily outfits, home, beauty, and more. Go here for our LiketoKnow.It tutorial.