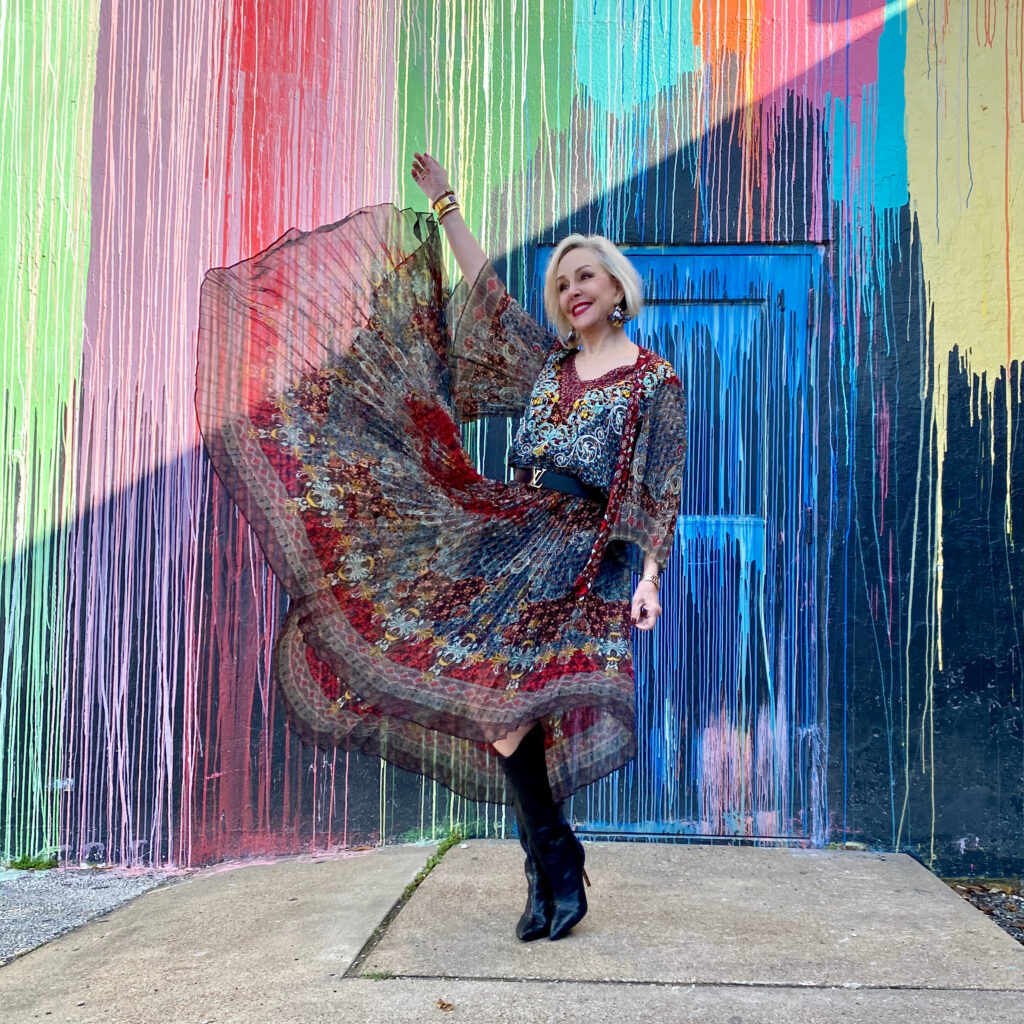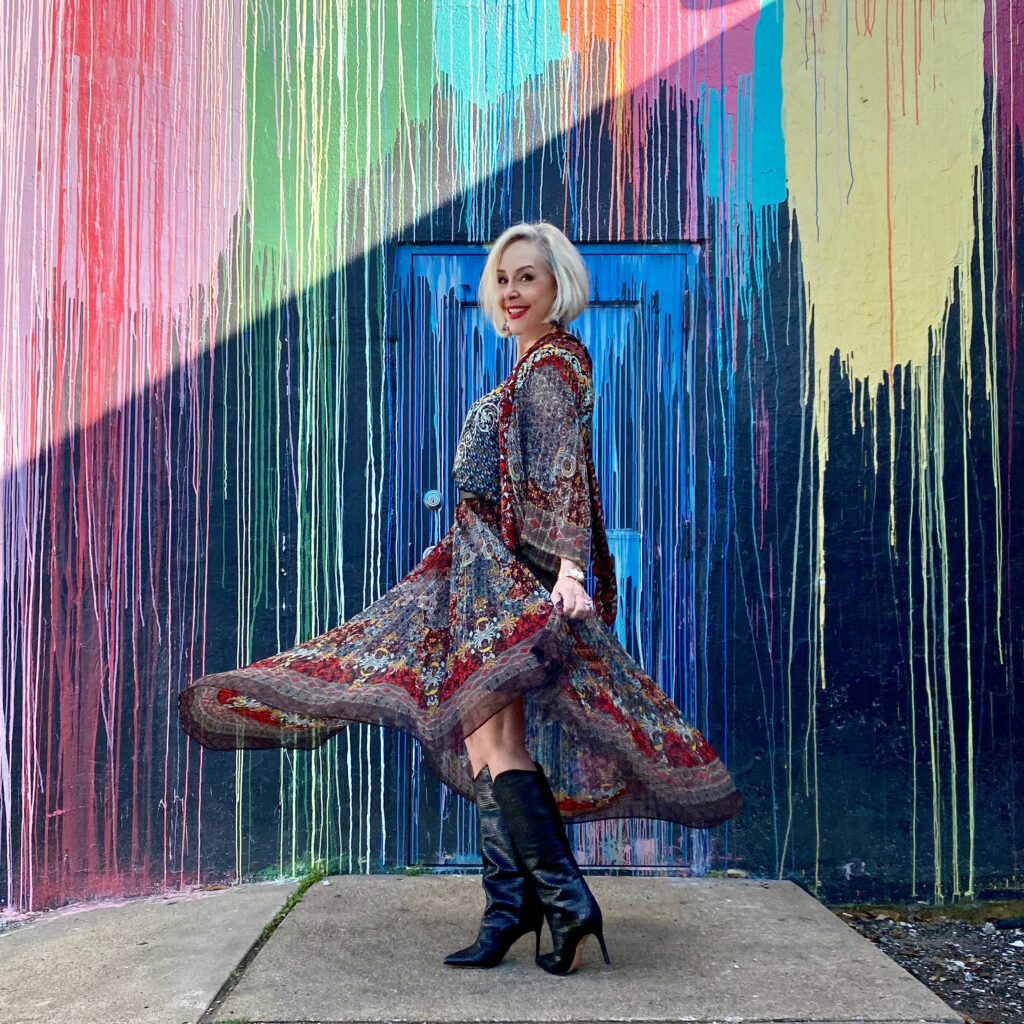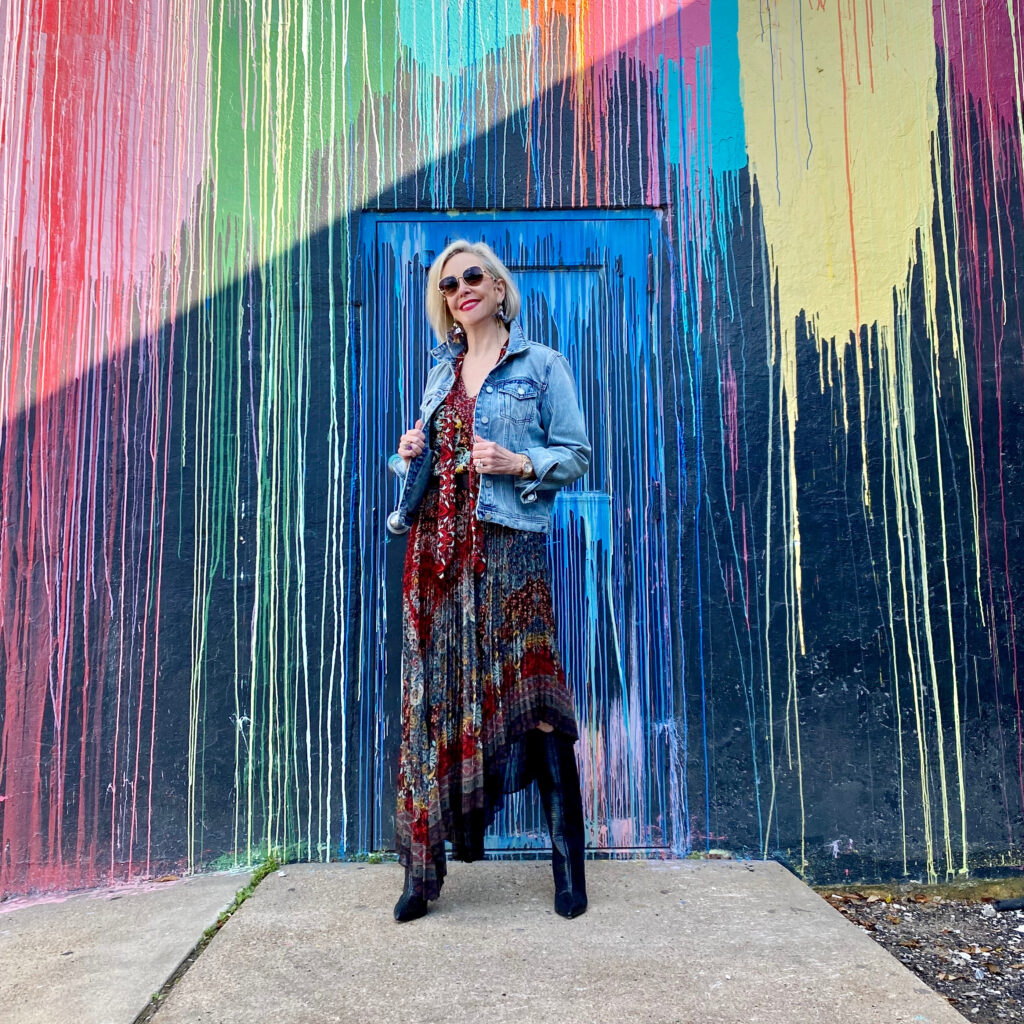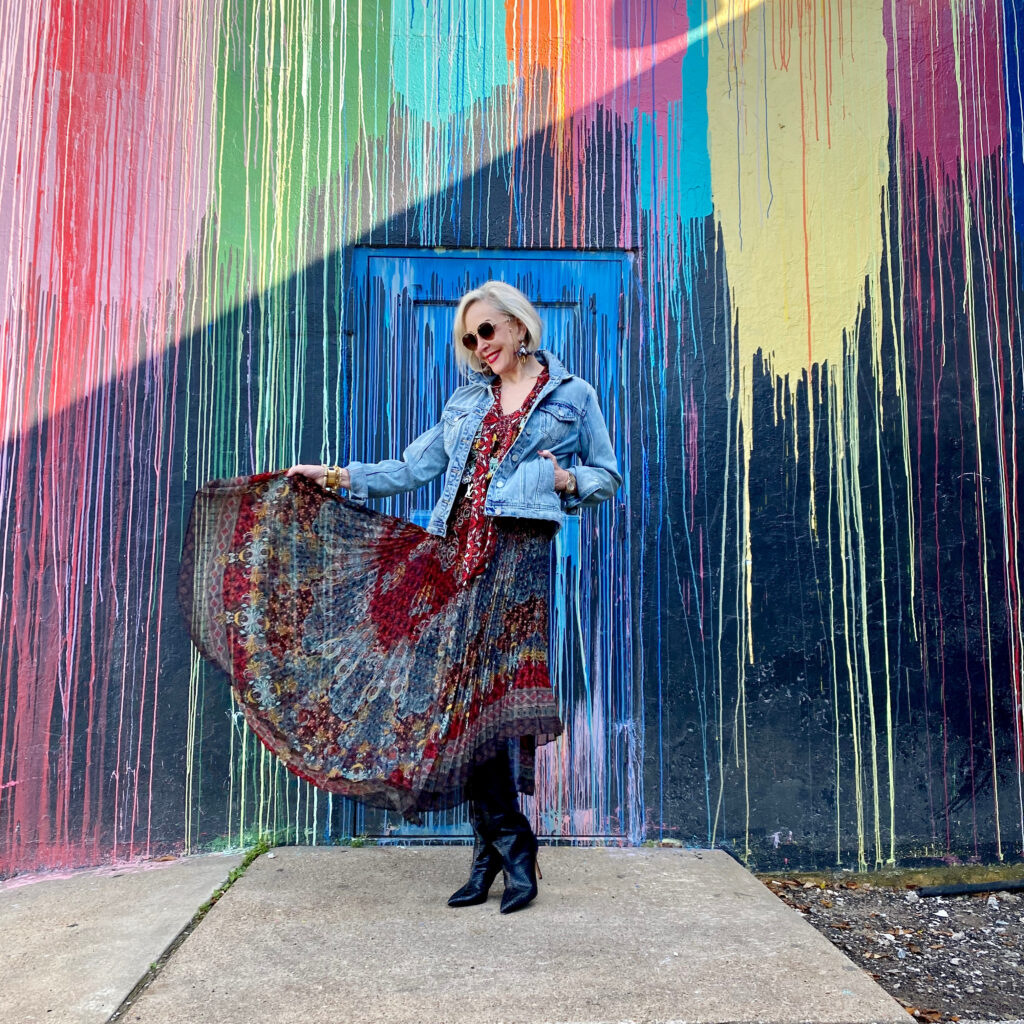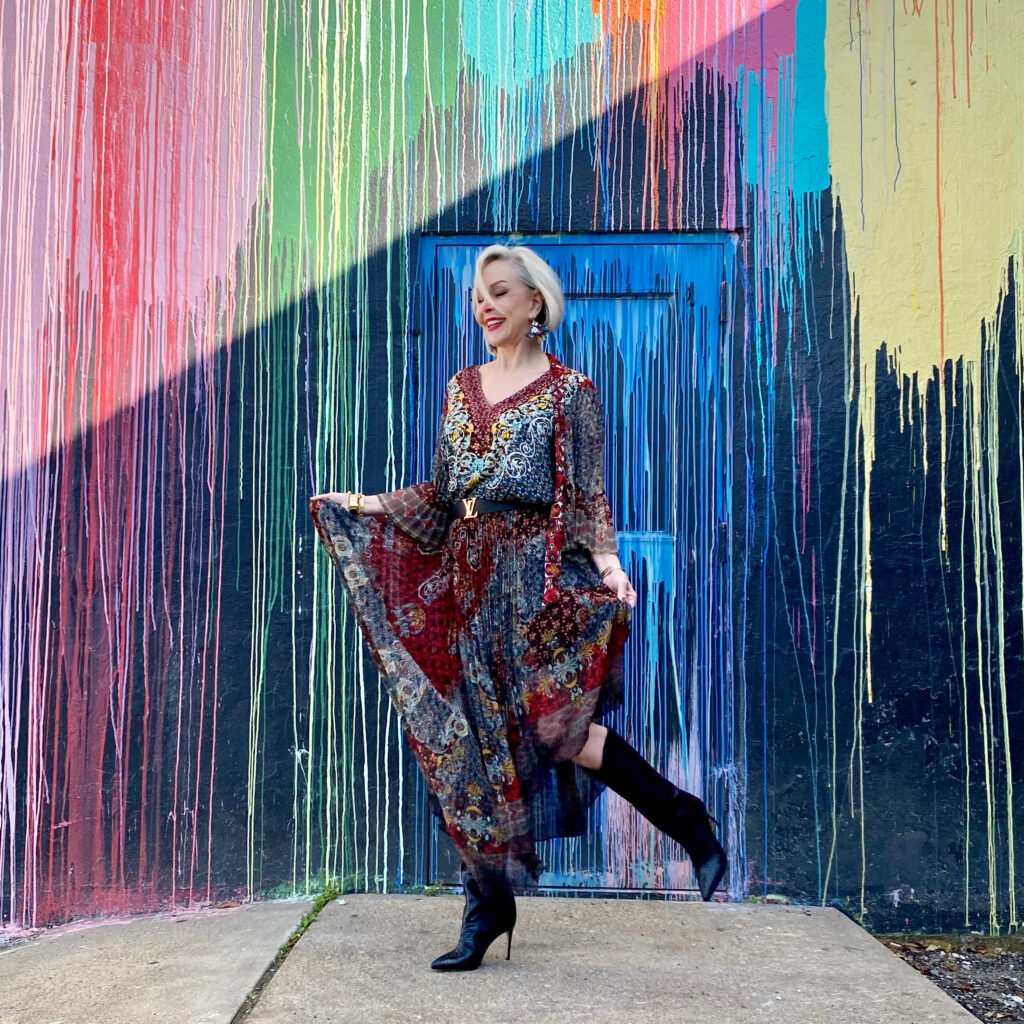 If you have been following me for a while then you know that I love color. Well, about 6 years ago a colorful line of clothing called Alice and Olivia caught my eye, so today I am going to share a little bit about this colorful, vintage-inspired brand.
Alicia + Olivia is definitely a brand favorite of mine. I am sure by the photos of this beautiful skirt that you know why I am so in love. If you have been following me then you saw the post that I posted a few years ago. If you haven't seen it then be sure to check it out here, here, and here.
SHOP MY LOOK

Outfit Notes
Some of these photos are with a denim jacket and others are without. This top can also be worn with jeans. Pictured below.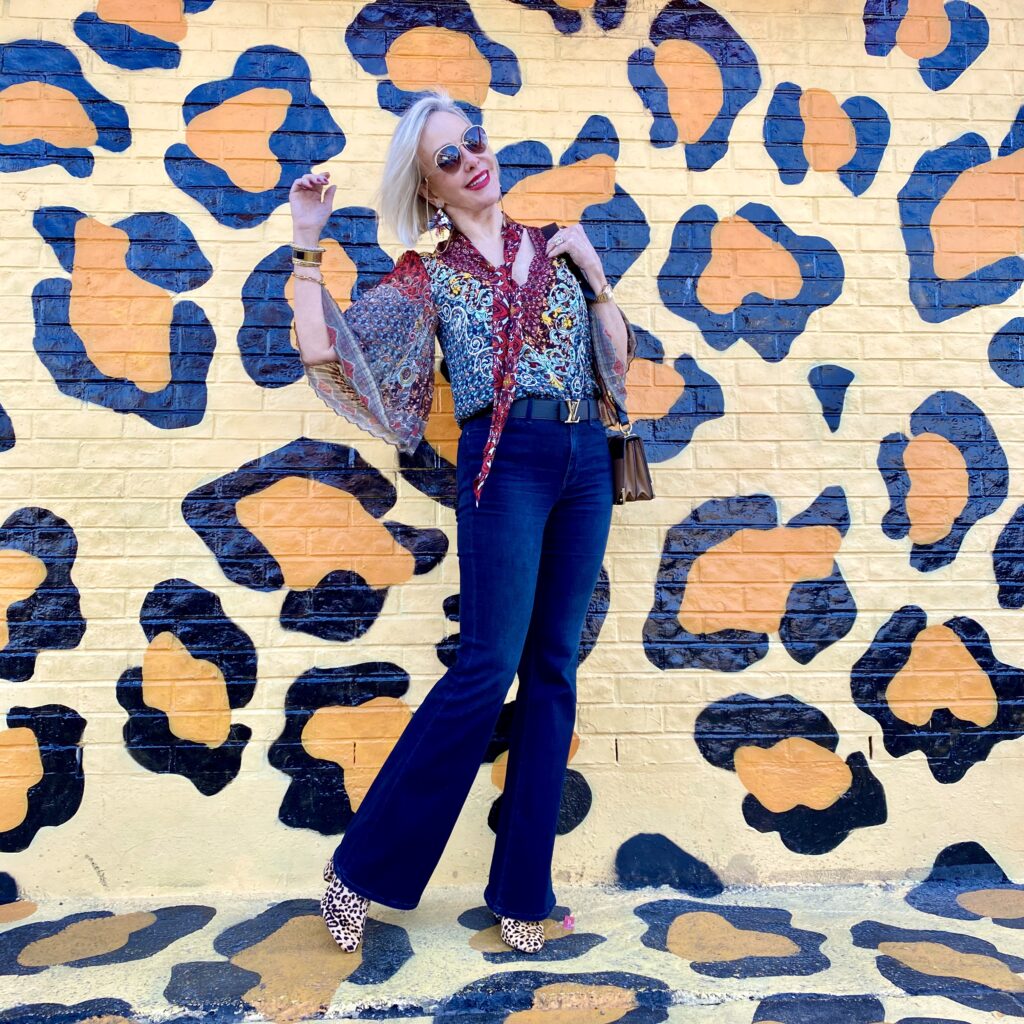 ABOUT ALICE AND OLIVIA
Alice and Olivia, the brainchild of designer Stacey Bendet and a classmate at the University of Pennsylvania. They named the brand after Stacey's mother Olivia and her classmate's mother Alice. Coming from a family business in textiles and loving fashion, this avenue was a beautiful fit for Stacey. It all started with the desire to create "a sexy trouser" and the focus of an outfit". She was actually spring boarded into recognition when she was spotted on the street where she got her first order, then on to Barneys then getting financing from Andrew Rosen who developed the fashion line Theory. Read more about Stacey and all of her amazing accomplishments here.
WHY I AM A FAN
I guess the reason I love this brand so much is because Stacey designs with inspiration from everything that SheShe loves. Art, culture, music and vintage fashion, not to forget the other women she meets and their styles make up her design profile. When you think about this, every season she has multitudes of exciting ideas to draw from. Her designs are flamboyant without being gaudy. She uses so many textures and COLORS and I love her use of whimsical. You will often see her own face appliquéd on her garments. Fashion is an extension of our personalities, so we just have to lighten up and have some fun!! Hmmmm… I guess I am colorful and a little bit whimsical but I don't mind…..I will take that label proudly. If you feel a little like granola, try to venture out of your box and add in some texture and color.
Let's talk brand fit…
This is a contemporary brand, meaning it has a smaller scale fit. Actually, I wear an 8 with this brand depending on the style. Many missy brands I am a size 6 and rarely ever wear an 8 but it is a fact that contemporary brands are cut smaller, especially in the chest area. Wonder know why that is????? Many of the styles are too short or too sexy for me, but there are also some great styles perfect for my life at over 65 years old. I will wear what I want! These are choices you must make about your own personal style. Many women over 60 can wear this skirt that I am wearing in the photos plus many other styles in the line. Below, we have linked many of my favorites this season, some of which are on major sale.
PIN THIS IMAGE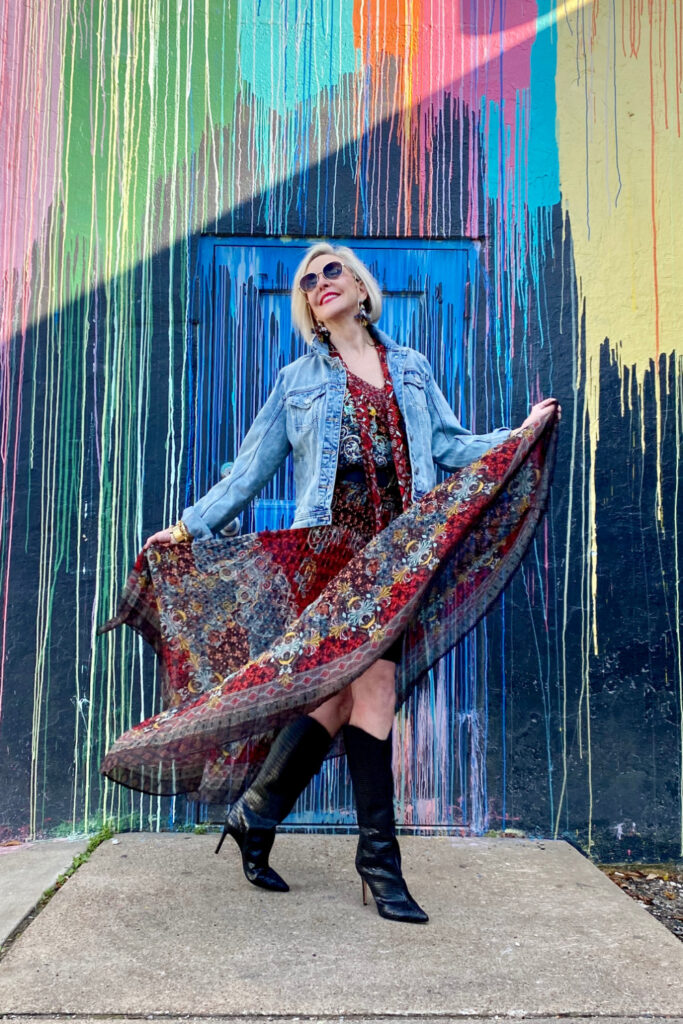 Shop Alice and Olivia Boutique

SHESHE'S TIDBITS
We have been refinishing our stone floors this week so it has been a mess but they are looking so good. This one was a long time coming and I have more to check off my list. Have you started any new projects? Norman and I are headed to Florida this week to check up on everything there. If the weather is good we might even get in a little fishing. If nothing else, I will definitely enjoy my long walks on the beach. My happy place for sure!
Home Refresh | Sales
Below is a list of the bed, bath, and organizational items on sale that will give you the home refresh you are craving for.
ABOUT SHESHE SHOW
WELCOME new readers. We are a fashion/travel/lifestyle blog. We talk about anything and everything, from fashion, travel, health issues to even an occasional recipe. Let us know if there is a topic that interests you. We will do our best to bring that story to you. Have a great week sweet friends and thank you for following along. Without you, we could not continue on this crazy fun journey.