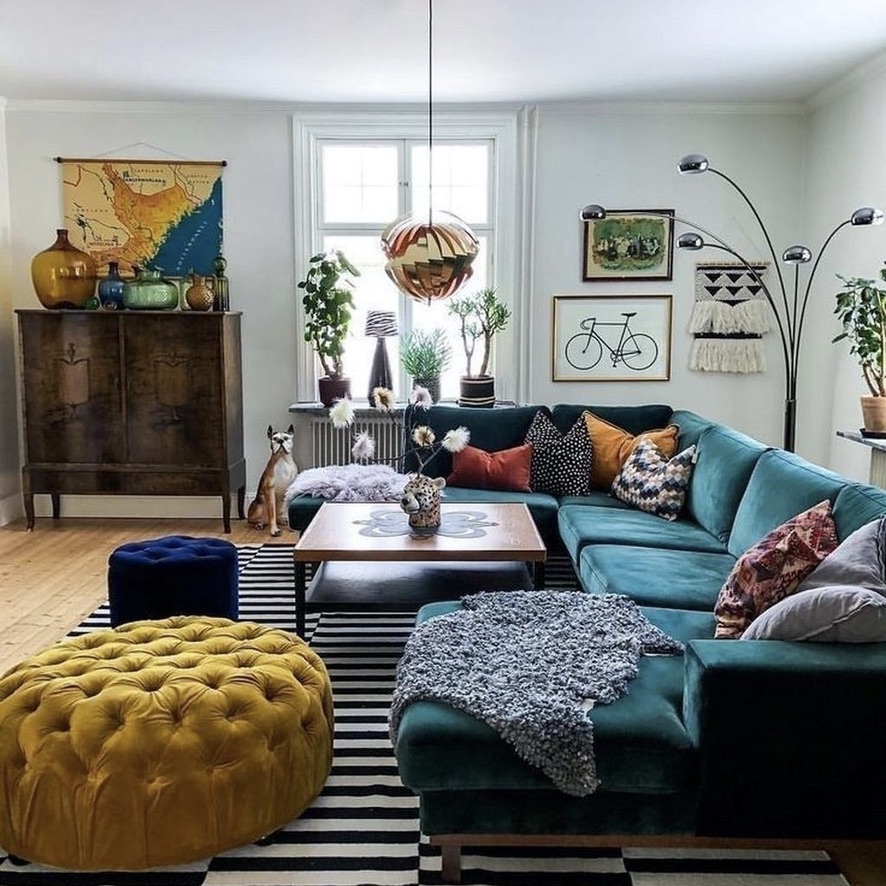 Home decor was so popular in 2020, which I understand why as I can say we all spent a lot of time at home over the last year. Today, we are going over what is going to be trending in 2021 for home decor.
Indoor Plants

We were just discussing how indoor plants fell out of favor for a bit, but we're happy to report that they're making a comeback! They bring vibrancy and color to our homes and give us that outside-inside feel. I have recently discovered this lovely Amaryllis bulb and I am obsessed. You can get yours here at Target. An Amaryllis will bloom year after year. Be sure to check your gardening climate because you might need to pull the bulbs out of the ground before the first freeze. Here in Houston, we can leave them in the ground year around.

Plush + Cozy

I think we all can agree that 2020 was the year we all stayed home – or spent a lot of time there. With that being said, this year we will see cozy, plush, and comfort be key to the trends.

Drink Trolleys

My mother had a bar cart when I was a little girl and it was so similar to this one. So "Beauty and the Beast", right?! Well, this year we are seeing a comeback of the bar cart. If you are not a drinker, don't worry. These carts make perfect for coffee bars, refreshment stations, or just a place for one of those plants mentioned above and some books!

Home Office
The majority of office workers worked from home last year and will not return. We will all live and work a totally different lifestyle going forward. I spend the majority of my time in my office so you bet it's a special and comfortable place for me to be. Spruce up the home office by getting a new desk. Or how about a new, fun chair? I'm loving this chair perfect for a boss babe!

The Colorful Home

You know I am all about color! Luckily this year we will be seeing lots of it! Add a pop of joy to your space by simply adding a pop of color. I am loving this rug. You can also add color by switching up your accessories.

Pin This Image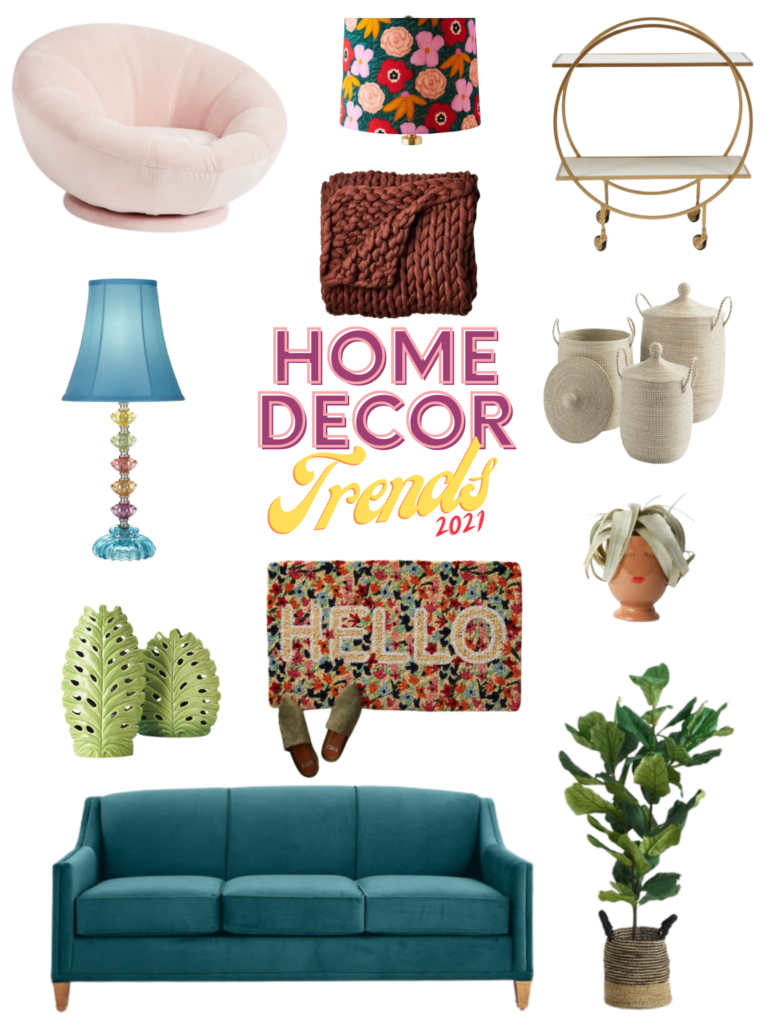 The Home Shop

SHESHE'S TIDBITS
Happy Hump Day sweet friends. How's it going? We are good here, just grinding out some great blogs for you in several categories. Just click here and subscribe with your email and every time we post you will get a notification. So easy to be in the know!!
Home Refresh | Sales
Below is a list of the bed, bath, and organizational items on sale that will give you the home refresh you are craving for
.Bed Bath & Beyond: Clearance and Savings in every category
The Home Depot: Up to 20% off vinyl plank plus more.
JCPenney: Always daily deals at JCP
Kohl's: Home Refresh Sale ends Feb. 15th
Wayfair: Up to 70% off President's Day Sale
One King's Lane: Check out sales on this website weekly. So good!
ABOUT SHESHE SHOW
WELCOME new readers. We are a fashion/travel/lifestyle blog. We talk about anything and everything, from fashion, travel, health issues to even an occasional recipe. Let us know if there is a topic that interests you. We will do our best to bring that story to you. Have a great week sweet friends and thank you for following along. Without you, we could not continue on this crazy fun journey.