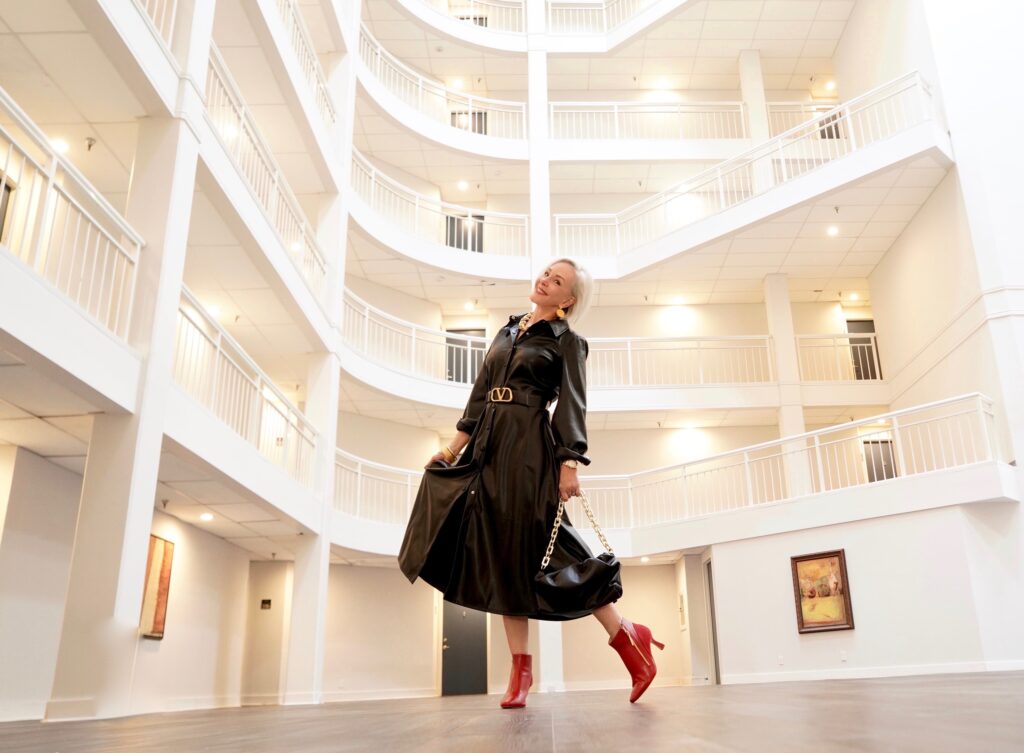 Faux leather is trending for fall this year, and it makes me so, so, happy. I have always been a fan of faux leather, and it has stayed on the trend list for quite some time now. Thankfully, I do not think this trend is going anywhere anytime soon! This year I have worn lots of faux and I am excited to share 5 of my favorite ways to wear faux leather!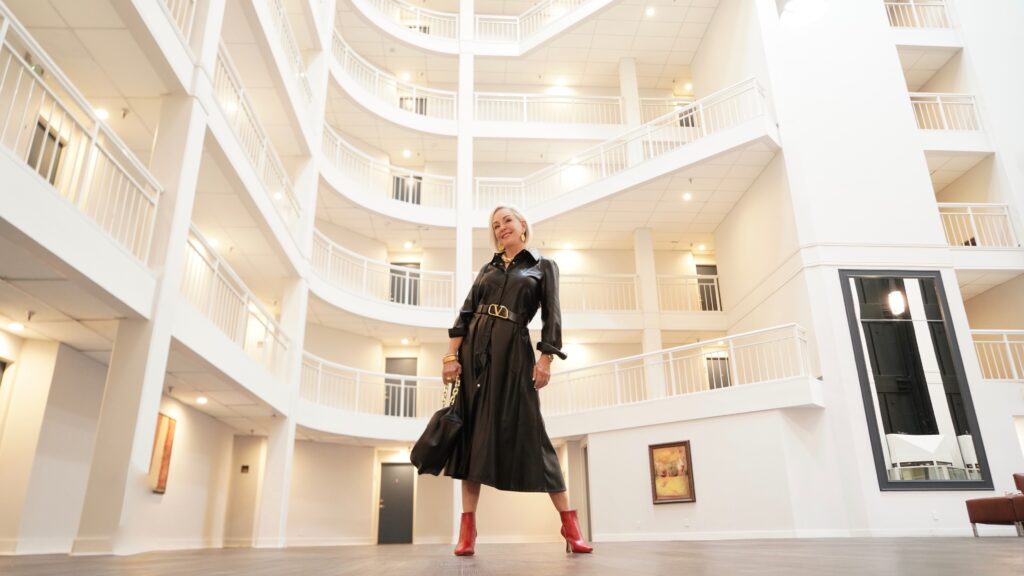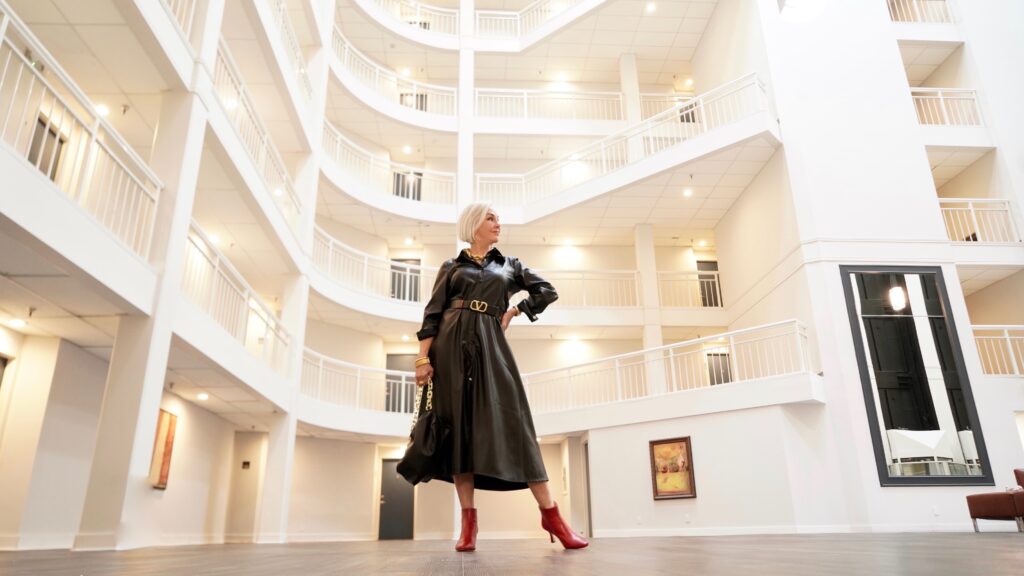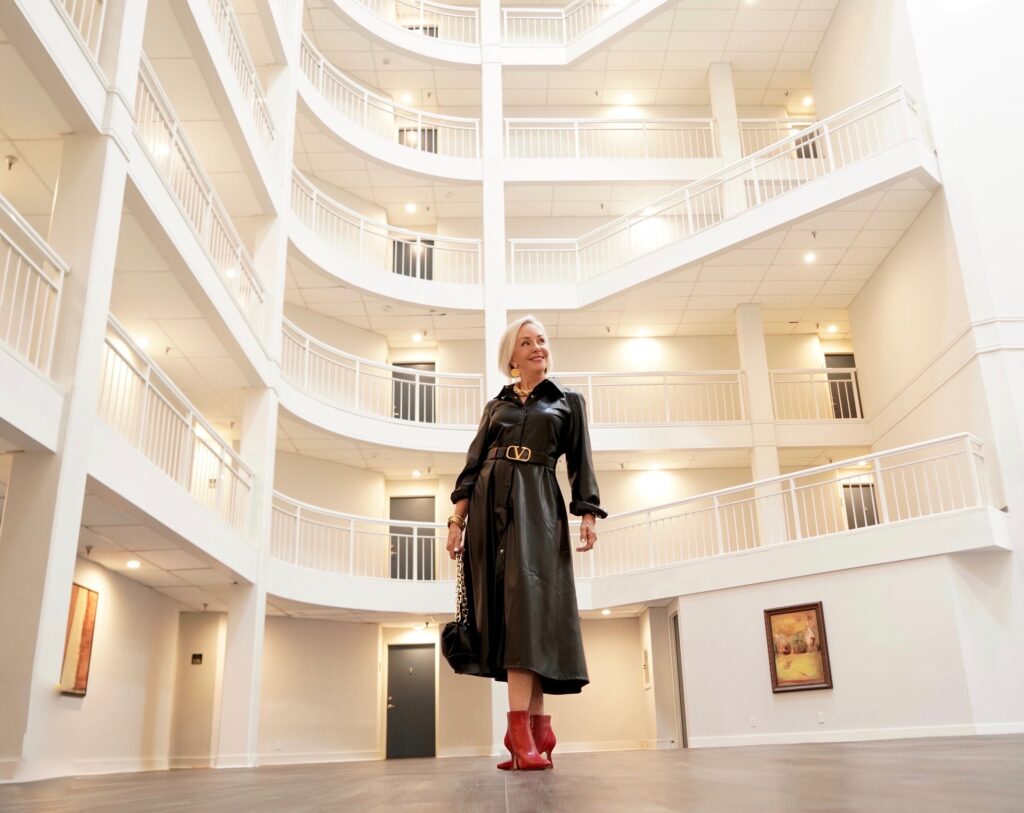 Shop The Look

This faux leather dress is not only CHIC, but it is FABULOUS! It's also UNDER $70 and is perfect to show off a cute bootie like these. I took the belt off of my dress and substituted this reversible Valentino Belt.
Rock 'N' Roll Faux Leather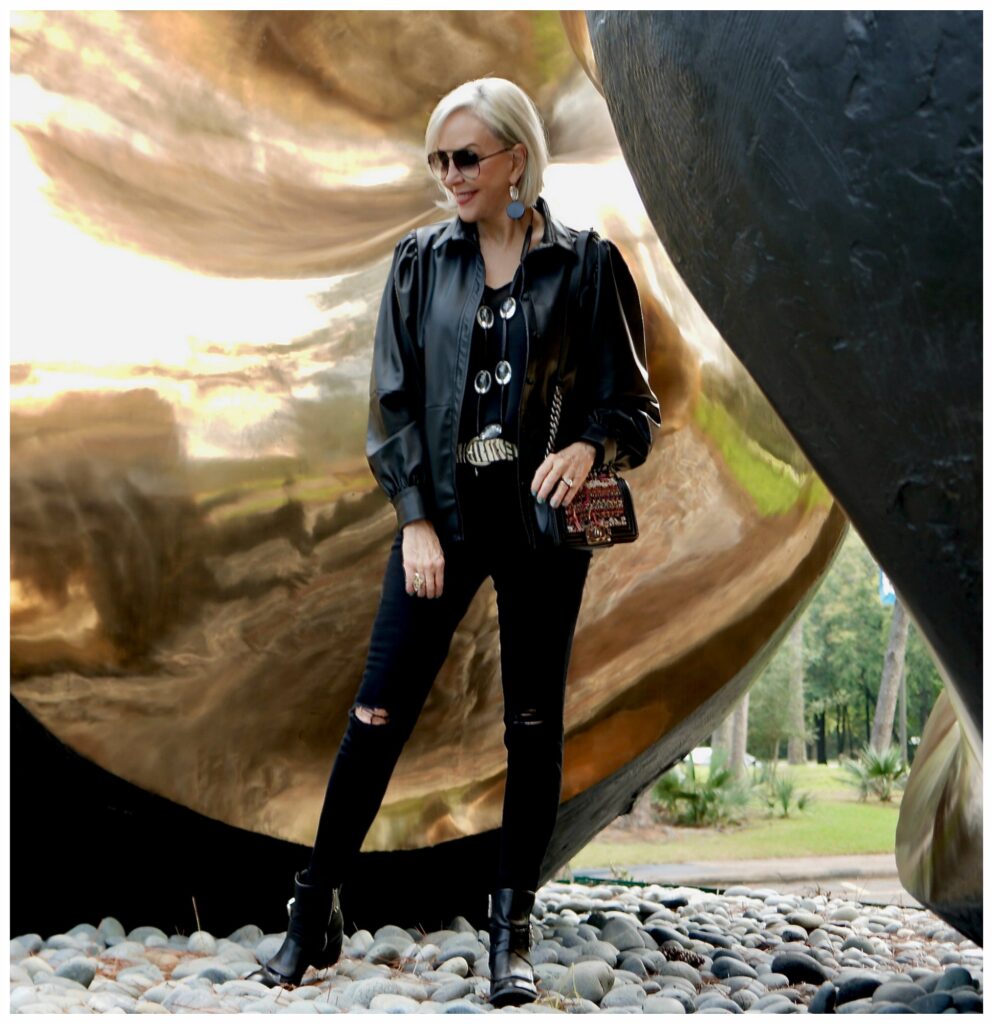 Leather tops are always chic. I love this leather top, I have it unbuttoned, but buttoning the top and tucking it into some jeans is fabulous as well. Paired with black distressed jeans and a camisole – you are bringing all of the rock 'n' roll! I love this look with booties or could add one of fall's top trending boots – the combat!
Faux Casual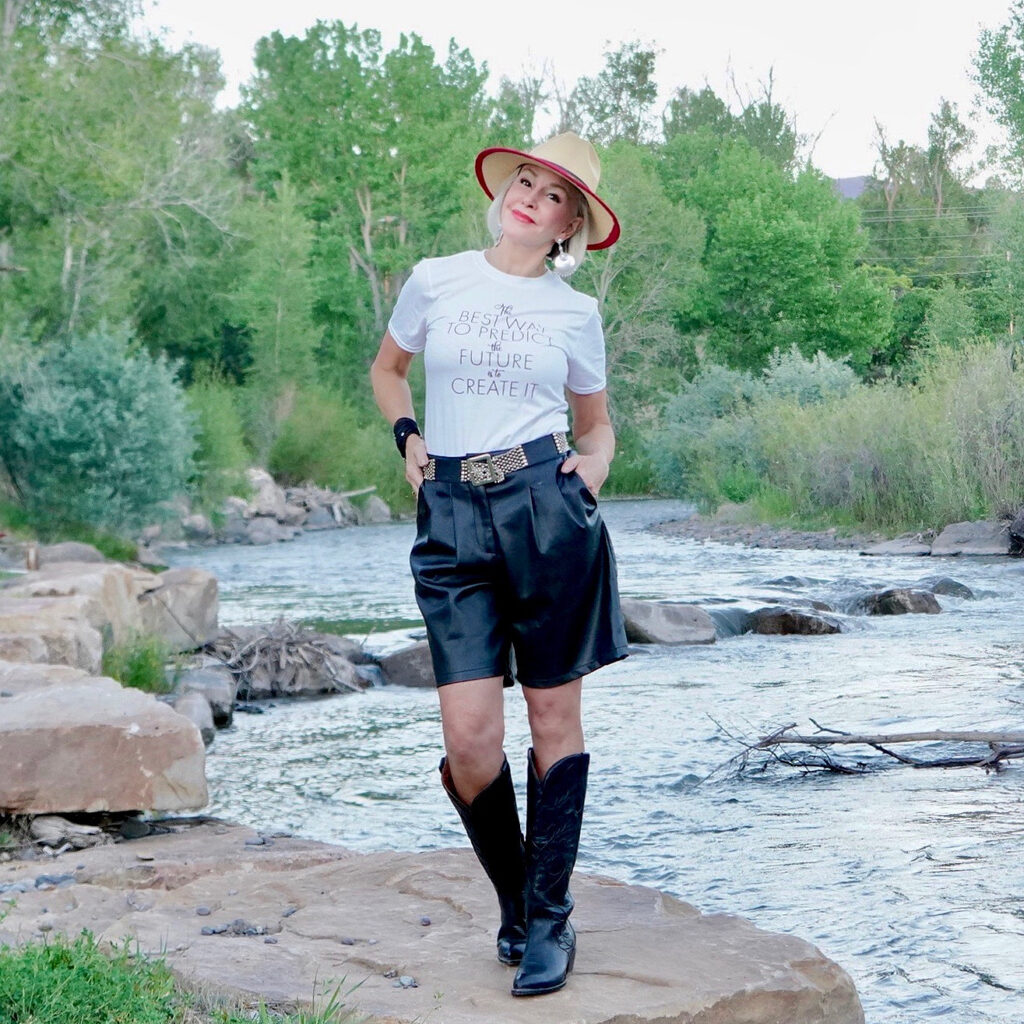 I love that leather shorts are trending now and a great way to keep your western look from being traditional! These shorts are fabulous and the perfect length! A fringe jacket is always a great way to add some rock n roll as well!
Dinner Date Chic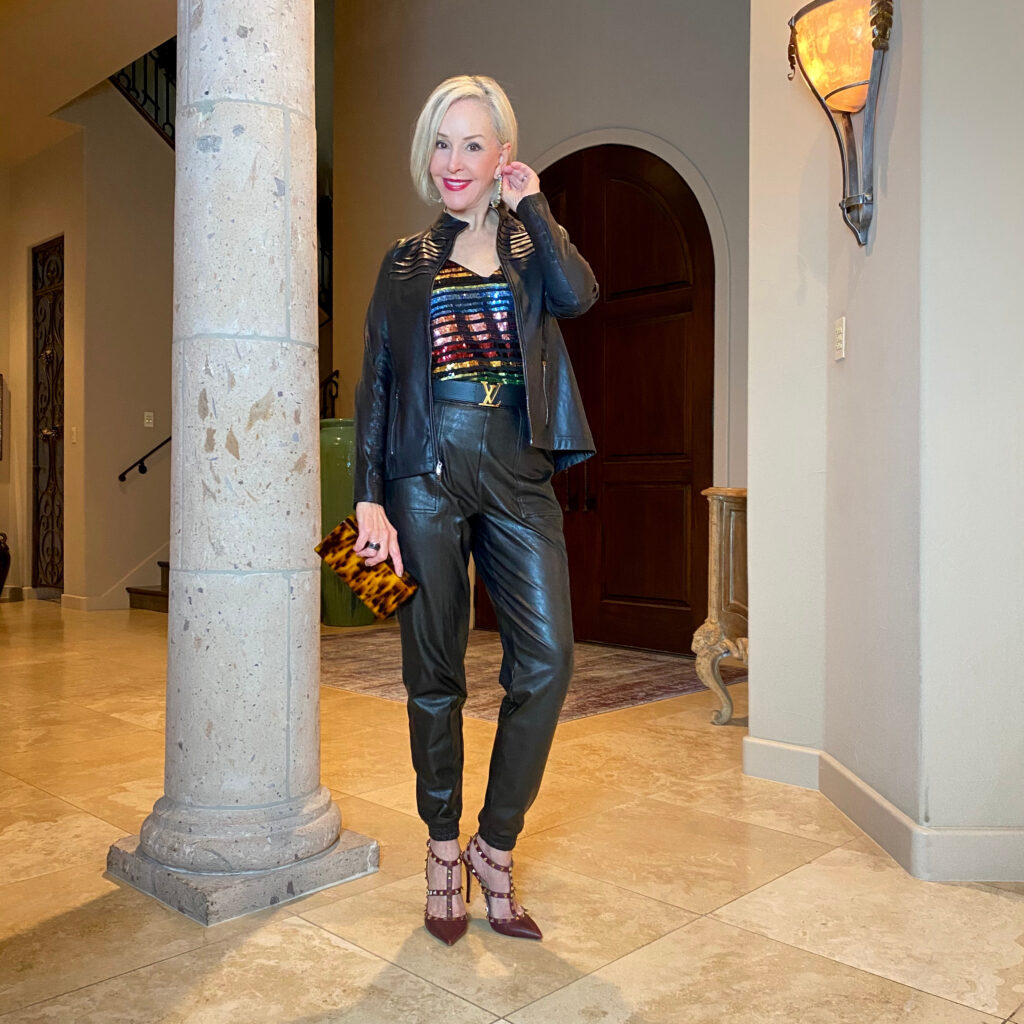 Faux-tastic!! I am all over the faux leather trend this year. This Spanx Faux Leather Pant is stunning and the Moto Jacket is sleek and CHIC!! This look is perfect for date night or a girl's night out!!
Best Selling Faux Leather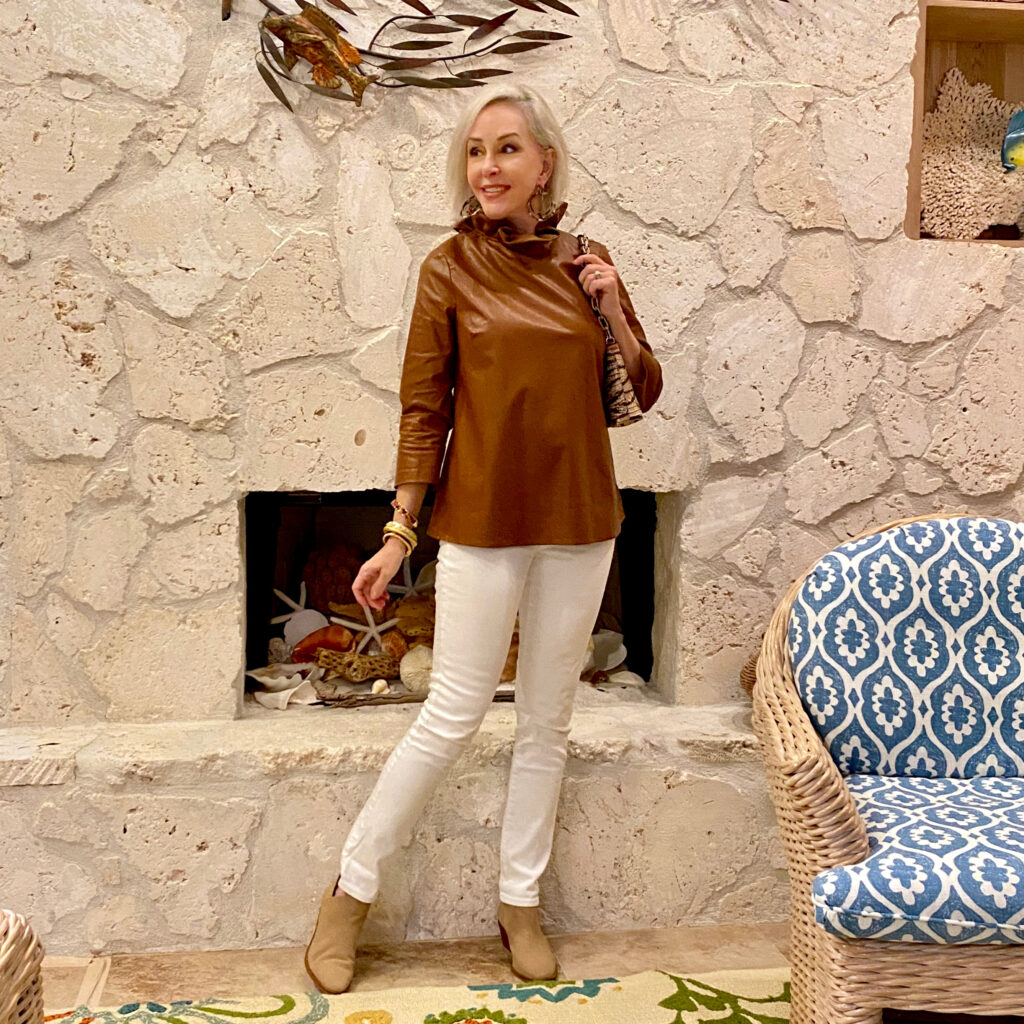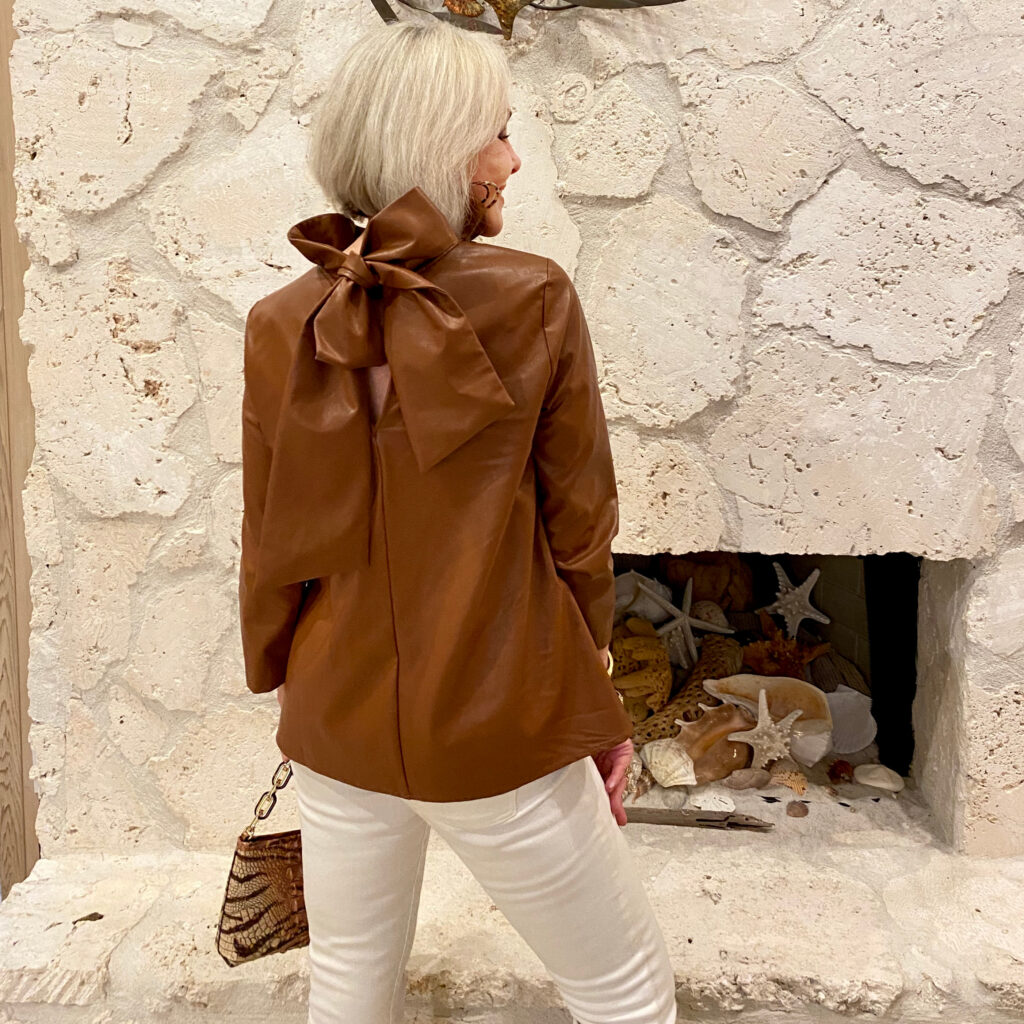 Tuckernuck's best-selling top has been updated this season in faux leather! Featuring a high neck ruffle, tie-back bow, and quarter-length sleeves, the Faye Blouse pairs easily with denim or black pants. From desk to drinks with friends, this top is a must-have! I took this adorable faux leather bow top and made it a resort-ready look by pairing it with white jeans. It has been restocked twice but selling out fast again. I call this the EXIT top because there is so much style and detail on the back at the neck. I get double-takes as I walk by so others can get a second look at the back details.
Shop The Faux Leather Trend

SHESHE'S TIDBITS
In the last 3 weeks we have been flooded with campaign request where we have been shooting photos, writing and doing stories for Instagram. Even with a full-time assistant, it has been hard to keep up. With that said we apologize that this is the only post we have been able to get out this week. Next week could be the same so thanks for your patience and have a great week ahead!
Have a wonderful day sweet friends!
ABOUT SHESHE SHOW
WELCOME new readers. We are a fashion/travel/lifestyle blog. We talk about anything and everything, from fashion, travel, health issues, skincare tips, to even an occasional recipe. Let us know if there is a topic that interests you. We will do our best to bring that story to you. Have a great week sweet friends and thank you for following along. Without you, we could not continue on this crazy fun journey.
Be sure to check out the Shop SheShe tab at the top of the menu bar. Hover over and choose the category in the dropdown. We try to keep it up to date with the latest and greatest for all budgets. Subscribe here and then you won't miss a post. Simply enter your email in the pop-up box or below. Also, download the LiketoKnow.It App, follow @shesheshow to shop all of our daily outfits, home, beauty, and more. Go here for our LiketoKnow.It tutorial.