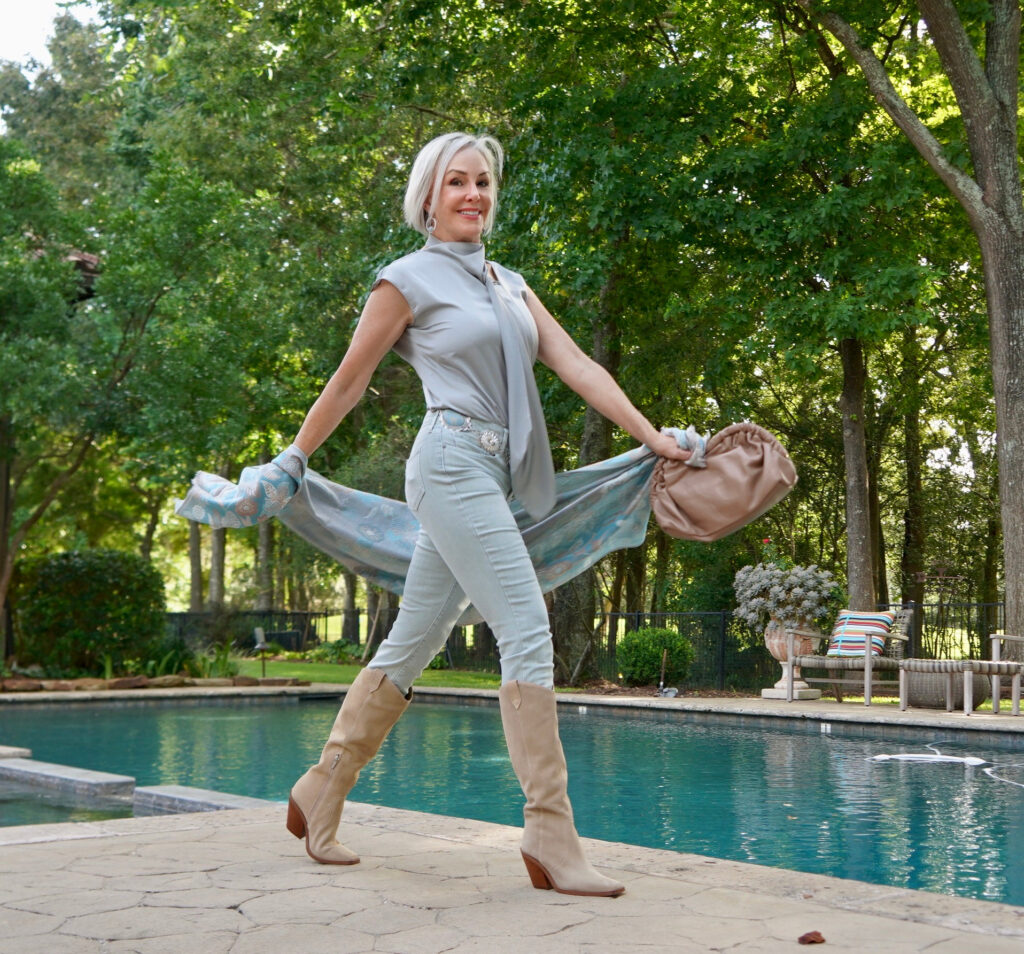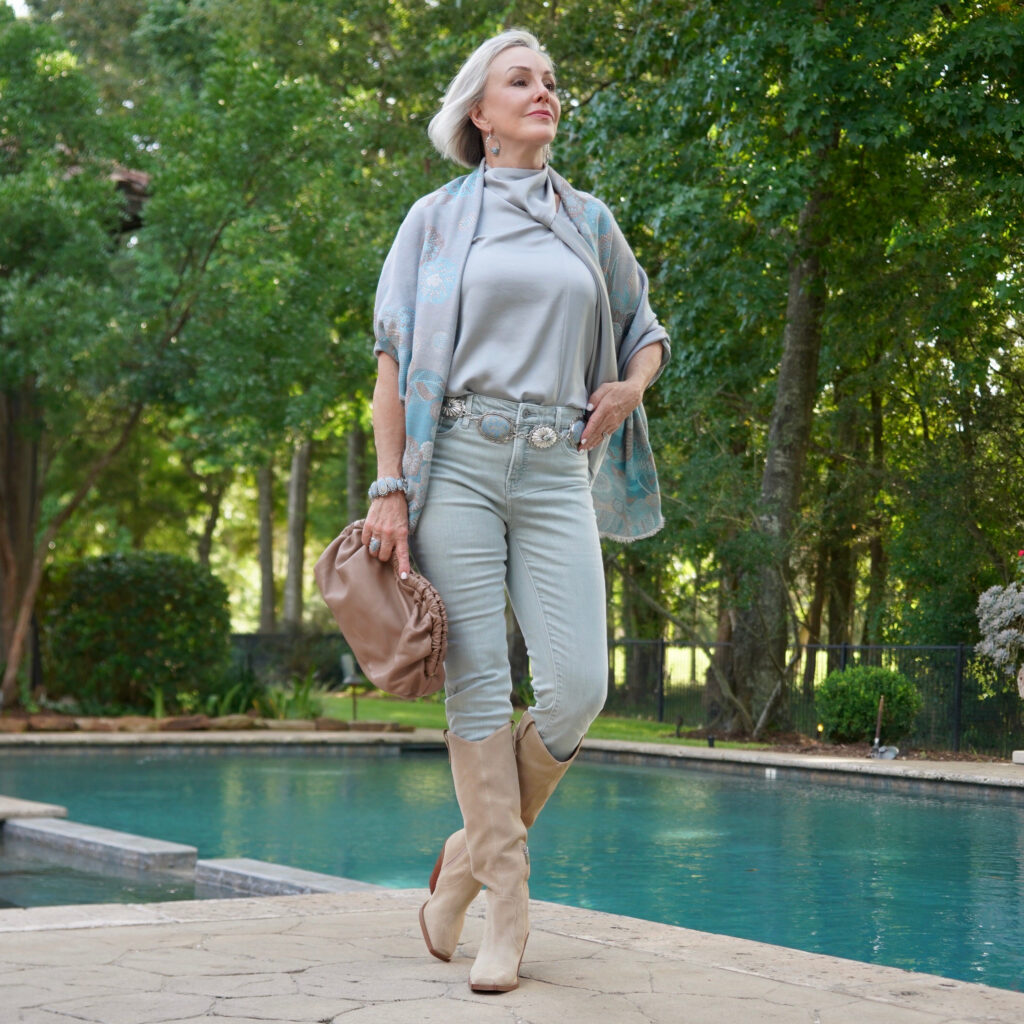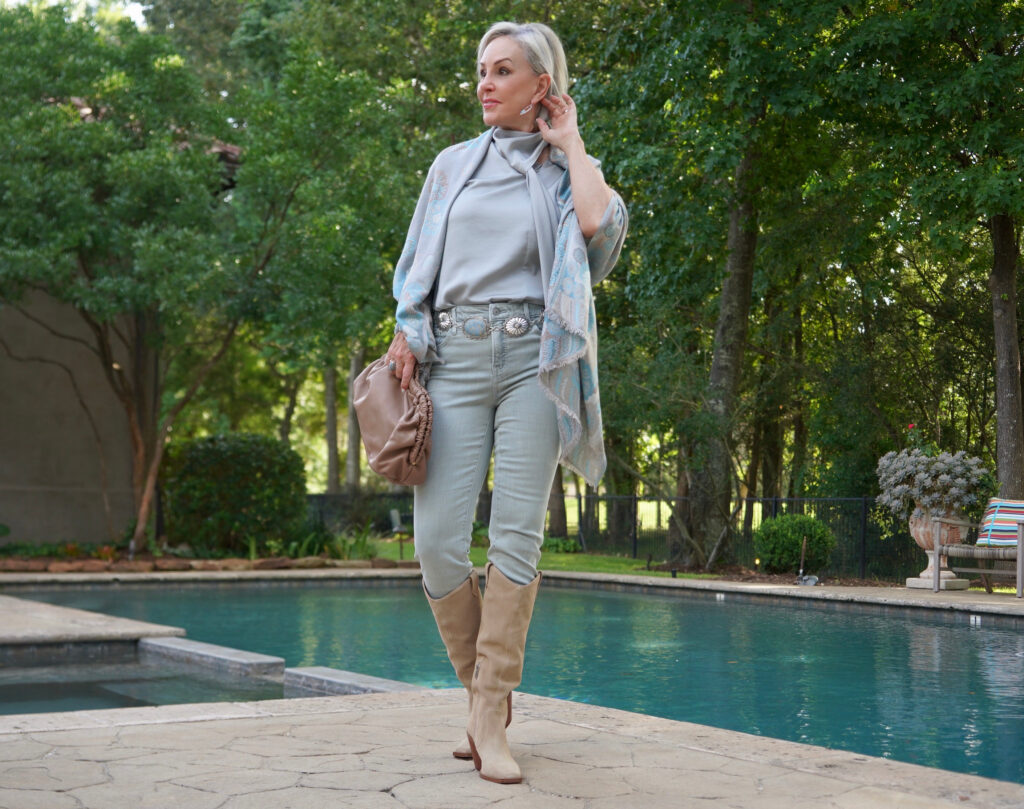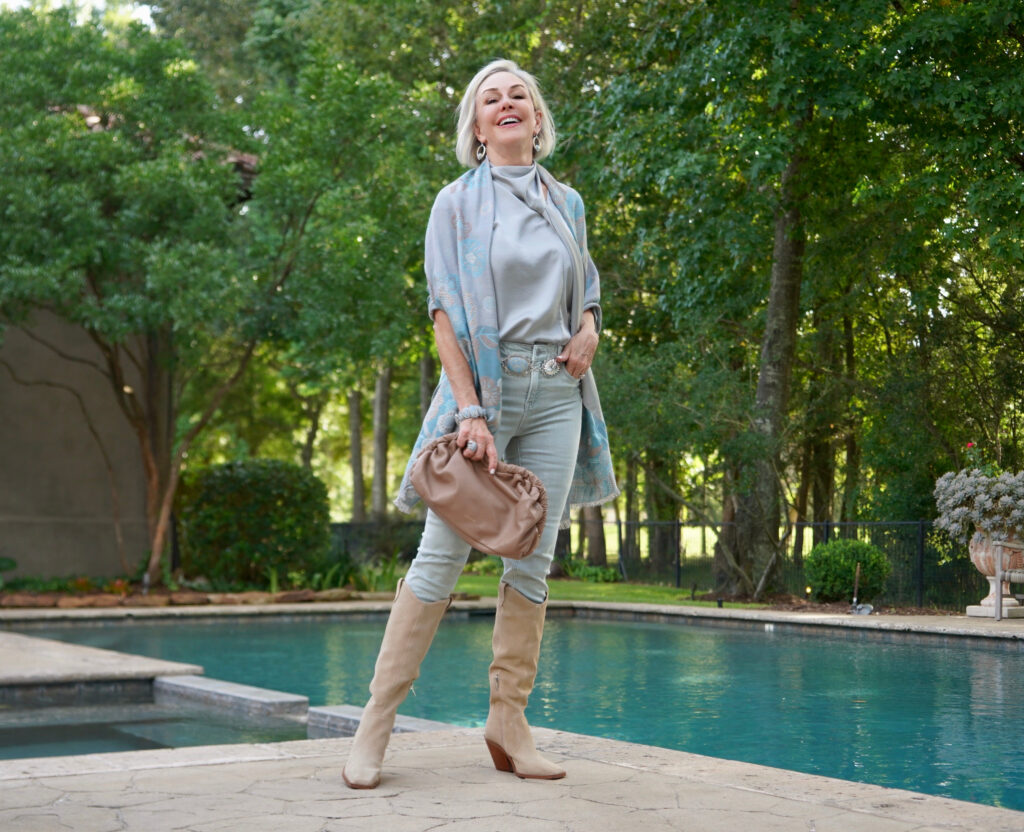 Western wear is on-trend, and I couldn't be happier! I guess it's the Texas & Tennessee girl in me? There are so many ways to add western flair into your outfits besides the traditional cowgirl way! We are sharing four fabulous ways to rock your western looks! Yee Haw!
OUTFIT DETAILS

Feminine Western


For a more feminine touch on western wear, I always think the floral approach is best! I love a great floral dress paired with your boots. A maxi floral dress like this one gives you that feminine touch and a magazine editorial look in one! Add a hat and some fun jewelry, and you are all set cowgirl!! I am also in love with this rich dress under $150!
Rock 'n' Roll Western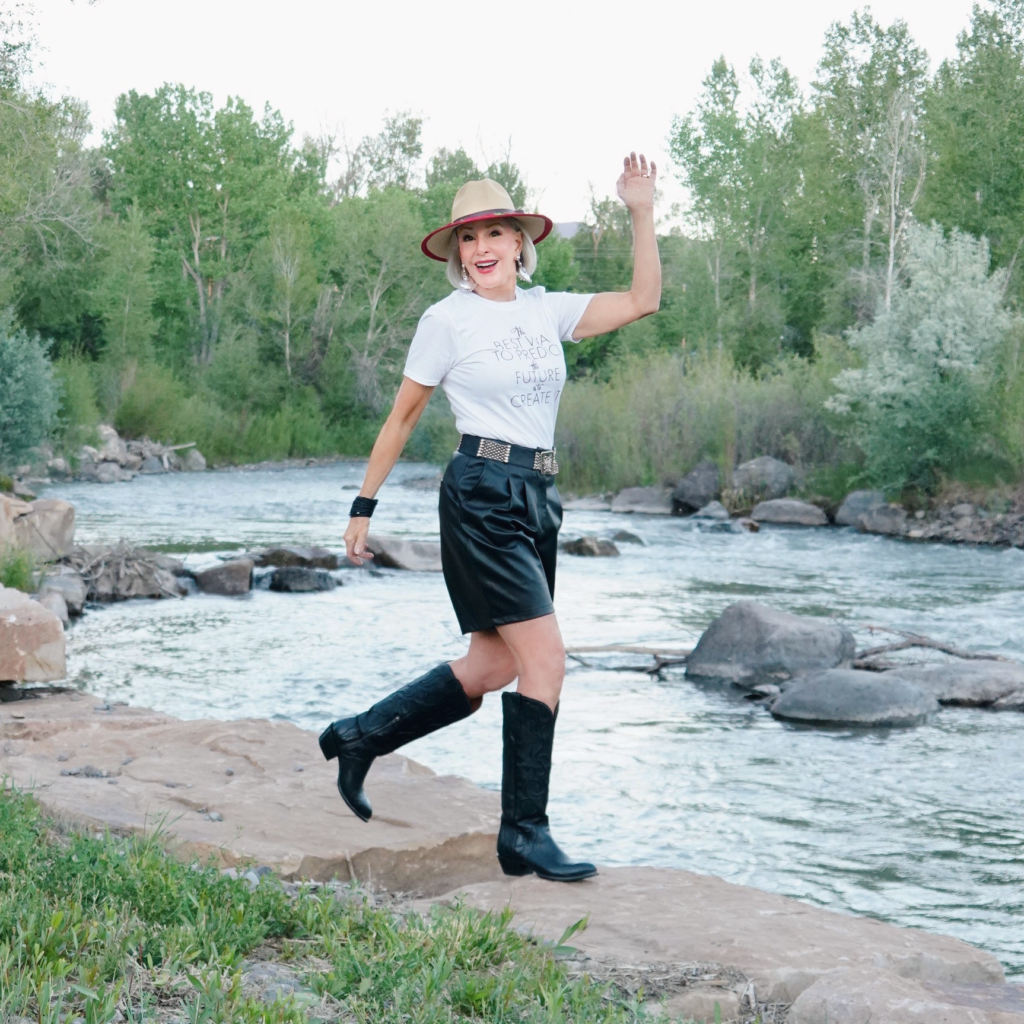 A great way to add a modern touch is by adding a rock n roll flare. I love that leather shorts are trending now and a great way to keep your western look from being traditional! These shorts are fabulous and the perfect length! A fringe jacket is always a great way to add some rock n roll as well!
Traditional Western


Traditional western looks have always been a favorite of mine and I cannot wait for more of this style to come back! I am loving this Ralph Lauren top and every woman needs a fabulous cardigan!
Boss Lady Western


I love a great boot and a great blazer! This blazer is a classic, affordable, and closet staple! Pair this blazer with your boots and you go from businesswoman to a boss lady cowgirl! Two of my favorite types!
Western Accessories

The Western Shop

SHESHE'S TIDBITS
After a 10-day sabbatical at the posh 5-Star Post Oak Hotel in Houston, TX, I am home and it feels so good. I got a lot of pampering while I also did some fun social media for the property. A full re-cap on my stay coming out a little later. Just so you know, I gave my experience 5-Stars!
Have a wonderful day sweet friends!
ABOUT SHESHE SHOW
WELCOME new readers. We are a fashion/travel/lifestyle blog. We talk about anything and everything, from fashion, travel, health issues, skincare tips, to even an occasional recipe. Let us know if there is a topic that interests you. We will do our best to bring that story to you. Have a great week sweet friends and thank you for following along. Without you, we could not continue on this crazy fun journey.
Be sure to check out the Shop SheShe tab at the top of the menu bar. Hover over and choose the category in the dropdown. We try to keep it up to date with the latest and greatest for all budgets. Subscribe here and then you won't miss a post. Simply enter your email in the pop-up box or below. Also, download the LiketoKnow.It App, follow @shesheshow to shop all of our daily outfits, home, beauty, and more. Go here for our LiketoKnow.It tutorial.