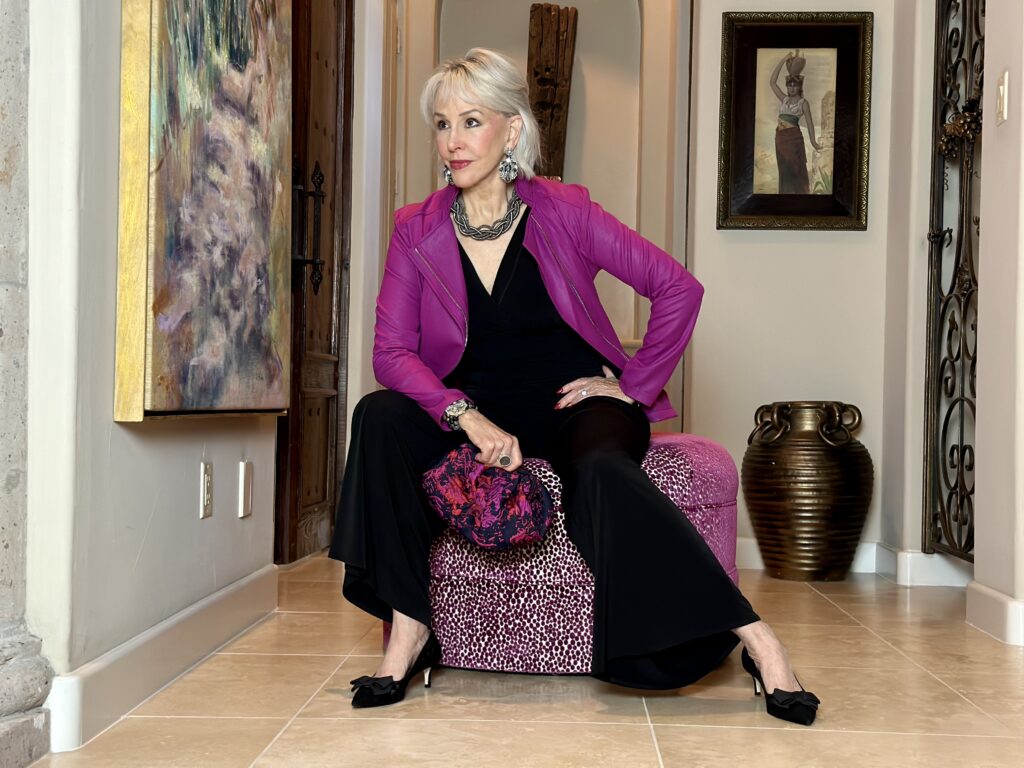 The Pantone color of the year is Viva Magenta. Magenta has always been a favorite of mine and definitely induces lots of serotonin when I get to style it! Below we have our favorite pieces and tips on wearing the Pantone Color of the Year VIVA MAGENTA!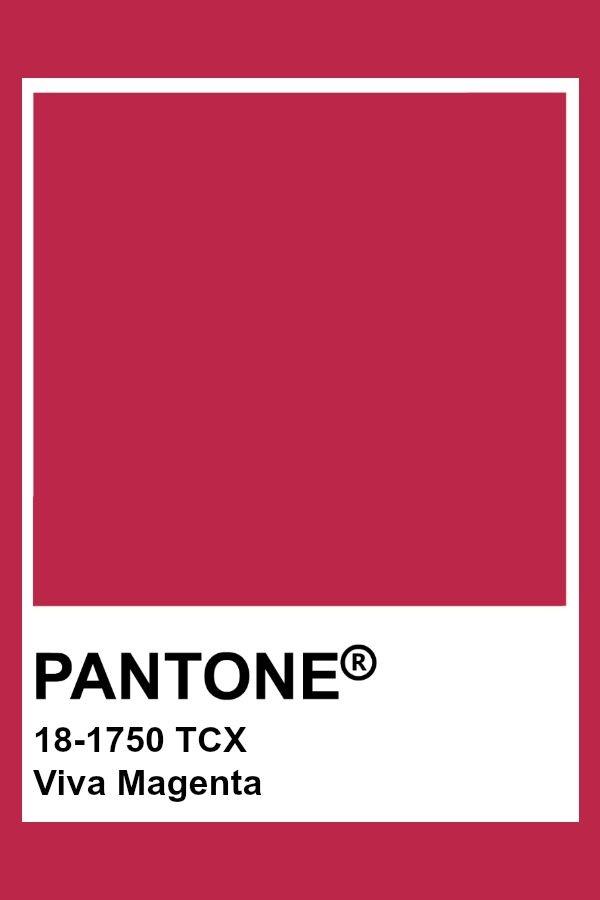 The Pantone Color of the Year, Viva Magenta 18-1750, vibrates with vim and vigor. It is a shade rooted in nature descending from the red family and expressive of a new signal of strength. Viva Magenta is brave and fearless, and a pulsating color whose exuberance promotes a joyous and optimistic celebration, writing a new narrative. Viva Magenta offers us the assurance and motivation we need to weather long-term disruptive events. Three years deep into a pandemic, facing a war, an unstable economy, social unrest, supply chain breakdowns, and mounting climate change, we need to heal. And still, we need to find the motivation to continue. Here, Viva Magenta cloaks us in both power and grace and sends us out into the world with the verve we've yearned for.

This year's Color of the Year is powerful and empowering. It is a new animated red that revels in pure joy, encouraging experimentation and self-expression without restraint, an electrifying, and boundaryless shade that is manifesting as a stand-out statement. PANTONE 18-1750 Viva Magenta welcomes anyone and everyone with the same verve for life and rebellious spirit. It is a color that is audacious, full of wit, and inclusive of all.
How to Wear Pantone Viva Magenta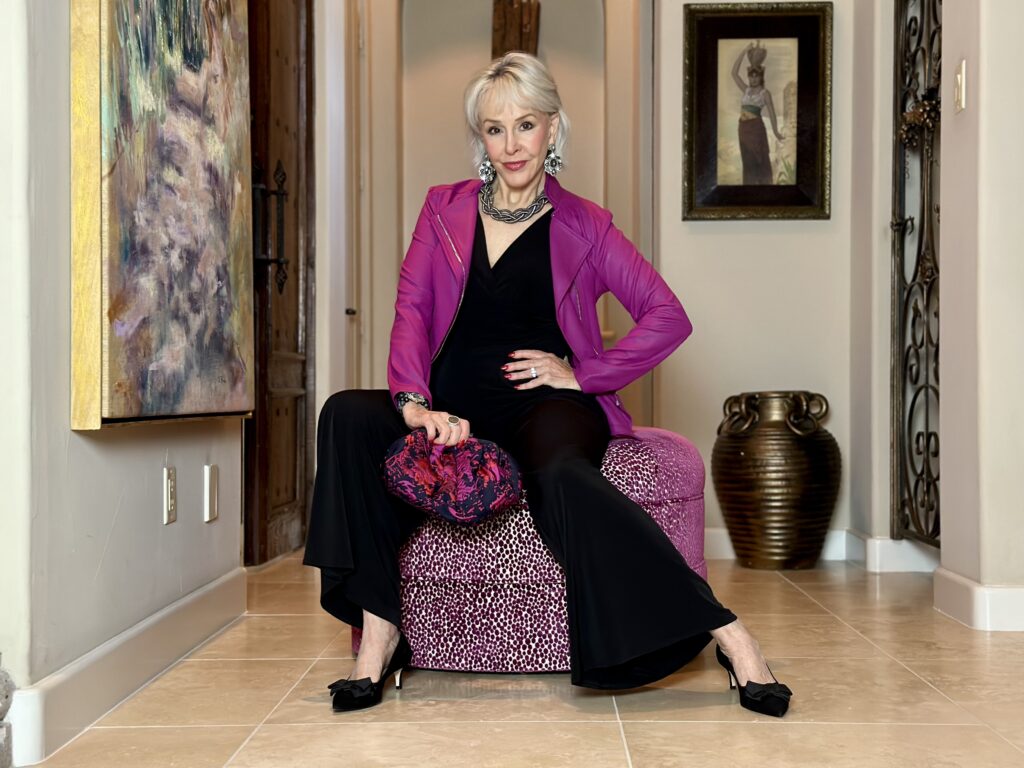 Shop My Look


I am wearing a luxurious liquid leather jacket from Clara Sun Woo, which you can get here. To make things even better, I was able to convince my partners at Clara Sun Woo for a special discount code! Use code: SHESHE10 for 20% off! No typos…twenty percent off! My jumpsuit is also Clara find here.

Feeling powerful? Wear the Color of the Year as a full-on statement. Need to wake up in a quieter outfit? Viva Magenta works radiantly as an accessory — pair it with pale grays, blues, or pastels. Want to jump on the monochromatic trend? Try it with other pinks and command the room.
Because Viva Magenta is a red that strikes a balance between warm and cool, it's not too harsh for the body. Instead, it brings a fun, celebratory element. In the beauty industry, Pantone sees the Color of the Year worn in the hair, especially on tips, a bold look that can transform hair into an accessory. Viva Magenta also shines on lips, cheeks, and nails. This versatile shade is universally flattering across ages, genders, and skin tones.
Viva Magenta in Home and Interiors


Daring designers can harness the full power of the Color of the Year as a velvet couch or lacquered wall. Those who desire a more neutral home can use it as a pop of color with throws and pillows! Viva Magenta packs a lot of drama in a small dose.
The Pantone Color of the Year Viva Magenta Shop

SHESHE'S TIDBITS
Team SheShe started our new Facebook page called SheShe's Shopping Network. We would love for you to like our page so you can join us every Tuesday night for our Live segment all about shopping trends, style tips, beauty, travel, and more to help women look and feel confident and be in the know. It is so much fun!!
We hope to see you there!! Here is the link to like our page
https://www.facebook.com/sheshesshoppingnetwork
*CHECK OUT MY INSTAGRAM SHOP TO SHOP ALL OF MY INSTAGRAM LOOKS
*YOU CAN ALSO DOWNLOAD THE LIKETOKNOW.IT APP AND FOLLOW ME ON IT BY CLICKING HERE. Go here for our LiketoKnow.It tutorial.
* STAY IN THE KNOW: SUBSCRIBE HERE to receive exclusive sale alerts, helpful style tips, and fabulous giveaways, AND GET ACCESS TO MY VIP ONLY FOR SUBSCRIBERS!
*Be sure to check out the Shop SheShe tab at the top of the menu bar. Hover over and choose the category in the dropdown. We try to keep it up to date with the latest and greatest for all budgets.
Have a great week sweet friends and thank you for following along. Without you, we could not continue on this crazy fun journey.
XOXO, SheShe