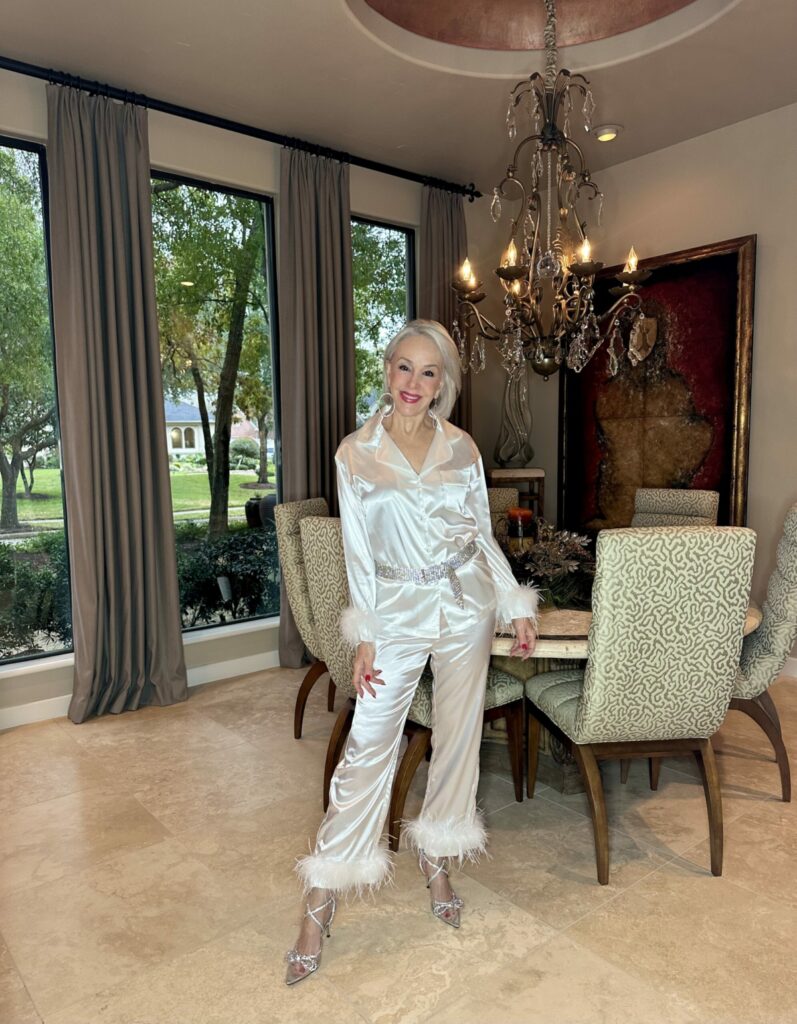 GET YOUR NEW YEAR NEW YOU IN 2023
Happy New Year!! It's that time…… to reflect and most of all look forward. Today starts my tenth year as an influencer and it is ever evolving as new trends arrive and I learn more about you, my readers. If you have followed me over the years you know that I always do a report card. You can read last year's here. This is why we decided to change attitudes about starting fresh for 2023 and getting on with our New Year New You without actually doing those old fashion ridiculous resolutions. How does that sound?
ABOLISHING RESOLUTIONS
Yep, I said it, I am done with resolutions and my yearly New Year report card. Rather than focusing on what I haven't done right or well I want to focus on how I can be a better me by being healthier, a better person, surrounding myself with people that are respectful and don't give me anxiety, as well as being more present in all aspects of my life.
LOOKING FORWARD TO THE NEW YEAR
With all of this said as I move through being this being, I want to share with you what I discover along the way. If there are life issues such as friendship struggles, family drama, health issues, beauty advice, fashion inspo, travel hacks, or whatever you are needing then let us know. We want to give you all something that makes it worthwhile for hanging out with us for another year.
Thank you sweet friends and wishing you a year of hope, love, happiness, prosperity, and good health.
XOXO SHESHE
AND THE SHESHESHOW TEAM
SHOP MY LOOK
This 2 piece long sleeve loungewear set can be worn around this house or feel like a princess and dial it up with high heel shoes and a rhinestone belt and earrings. This set comes in 27 colors and is only $30.00. The feathers are the icing on the cake, don't ya think? I love these Mach & Mach look-a-like shoes that are only $46.87 and come in several colors. I found my belt and then later found almost an identical belt at $21.99. It also comes in gold tones and is a great go-to belt to wear even with your jeans and a graphic t-shirt!! Step it up for an evening out!!

SHESHE'S TIDBITS
Team SheShe started our new Facebook page called SheShe's Shopping Network. We would love for you to like our page so you can join us for our Live segments all about shopping trends, style tips, beauty, travel, and more to help women look and feel confident and be in the know. It is so much fun!!
We hope to see you there!! Here is the link to like our page
*CHECK OUT MY INSTAGRAM SHOP TO SHOP ALL OF MY INSTAGRAM LOOKS
*YOU CAN ALSO DOWNLOAD THE LIKETOKNOW.IT APP AND FOLLOW ME ON IT BY CLICKING HERE. Go here for our LiketoKnow.It tutorial if you want to learn how to find amazing shopping tips and resources.
* STAY IN THE KNOW: SUBSCRIBE HERE to receive exclusive sale alerts, helpful style tips, and fabulous giveaways, AND GET ACCESS TO MY VIP ONLY FOR SUBSCRIBERS!
*Be sure to check out the Shop SheShe tab at the top of the menu bar. Hover over and choose the category in the dropdown. We try to keep it up to date with the latest and greatest for all budgets.
Have a great week sweet friends and thank you for following along. Without you, we could not continue on this crazy fun journey.
XOXO, SheShe