This post is sponsored by Hair Biology. All opinions are my own.
SHINE ON SILVER SISTERS…… Are you gray with brassy, dull hair and just can't get those silver tones that you desire? Well, do I have some great products for you? I started using Hair Biology's Silver & Glowing Collection which gives me those silver/platinum tones that I have desired for years.
Now with new distribution at Walmart nationwide, you have the convenience of picking up your Hair Biology products there.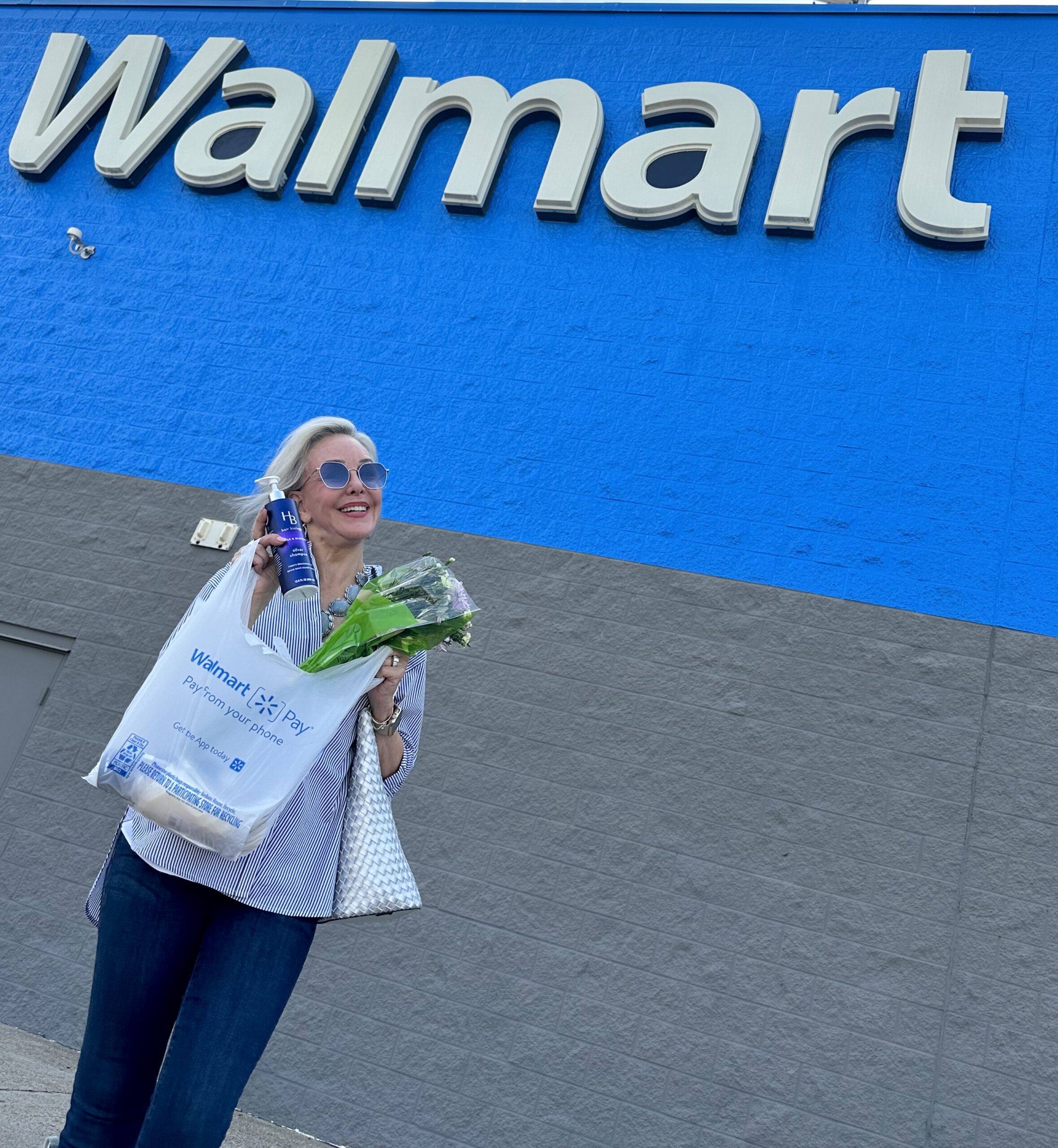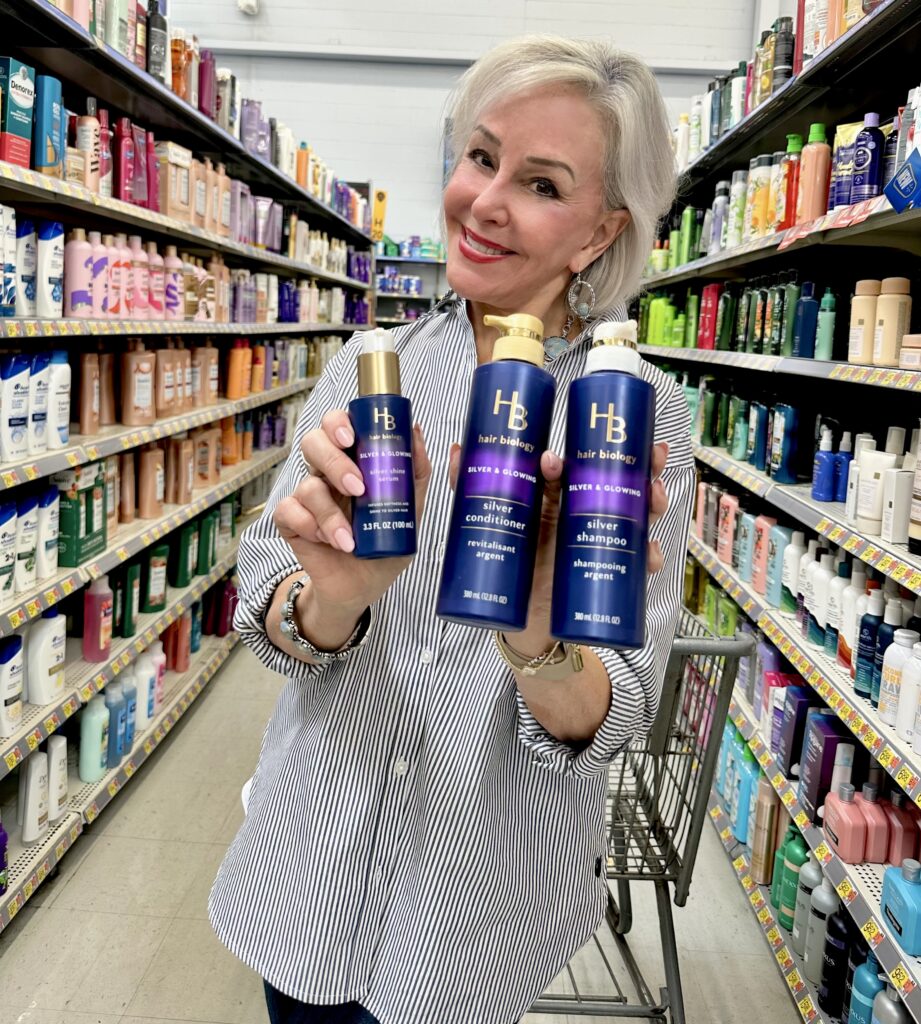 ABOUT HAIR BIOLOGY
You might remember about a year ago that I shared a lot of great information about Hair Biology but I want to re-introduce it to you and those of you new to SheShe Show.
Hair Biology is one of the first hair care brands that recognized that women over 50 needed help with their hair so they designed a collection of products to have solutions for common signs of aging hair.
Dryness: Our scalp's natural oil production can drop in half as we age
Thinning: As we age, we don't just grow less hair, the diameter of the strand also thins
Greying: 90% of women by the age of 50 have some gray hair. 1/3 of us want to show our greys off not cover them up.
Quality: Frizz and flyaways are caused by irregular hair shapes caused by time and damage.
MY FAVORITE HAIR BIOLOGY COLLECTION
First of all, I am a natural brunette that always wanted to be blond. Can any of you relate? I was always highlighting my hair or putting Sun In or lemon juice on it in the summer. Without totally ruining my hair by bleaching it out it never would get to that pretty platinum color. Finally, in my 50s, I started to get to some gray making it easier to achieve those silver tones. Now, I feel I have arrived but I could not get my pretty gray color without the help of Hair Biology's Silver & Glowing Collection
SILVER & GLOWING COLLECTION
Silver & Glowing Shampoo
Silver & Showing Conditioner
Silver Shine Serum
SHOP HERE
https://bit.ly/HairBiology-Sheree
Silver & Glowing Highlights
Shine On: The purple shampoo and conditioner cleanses and removes dulling residue while replenishing your hair without the weight down so your true silver tones shine through.
Infused with Biotin: Biotin is known to improve the body's keratin infrastructure and support strong, healthy hair growth. The collection is also free of parabens.
Formulated for Gray Hair Without. natural UV protection, gray hair is susceptible to yellowing. Their purple formula works to remove brassiness, correct yellow tones, and keep your hair looking healthy and strong.
Products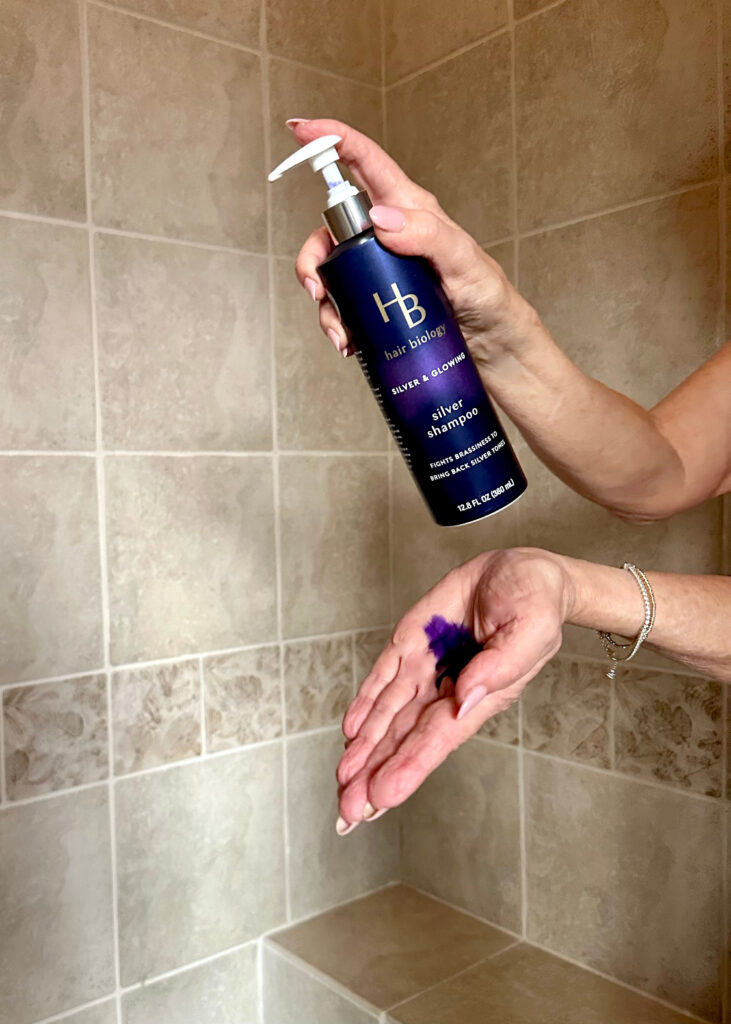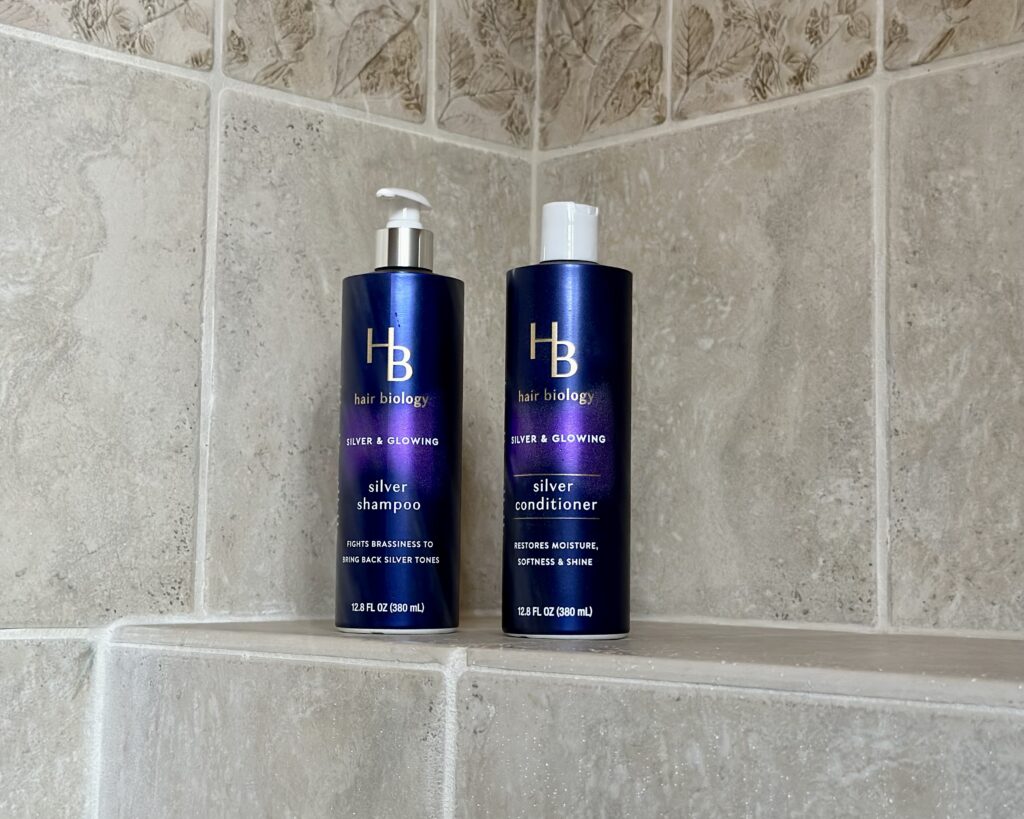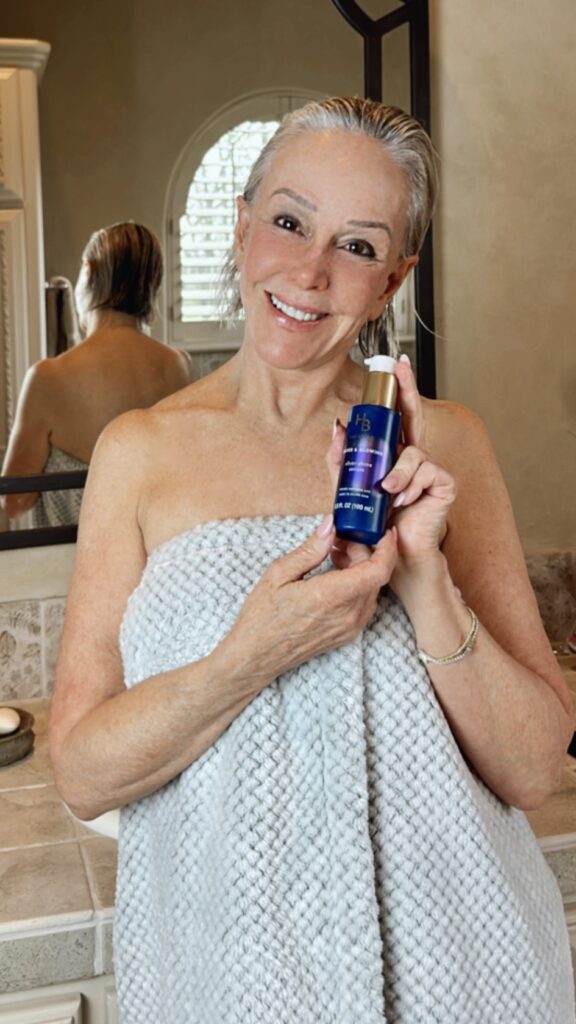 If I could only have one of these products I would choose the Silver Shine Serum. It adds so much pretty silver shine to my hair.
SHINE ON—Silver & Glowing Silver Shine Serum is a lightweight cream that melts to a clear serum, infusing silver or gray hair with moisture and shine. It smooths, softens and gives a healthy glow.
SAFE FOR COLOR-TREATED HAIR—Specially formulated to be safe for color-treated gray hair
INFUSED WITH BIOTIN: Our Silver Shine Serum is free of parabens and dyes and infused with biotin, known to support healthy-looking hair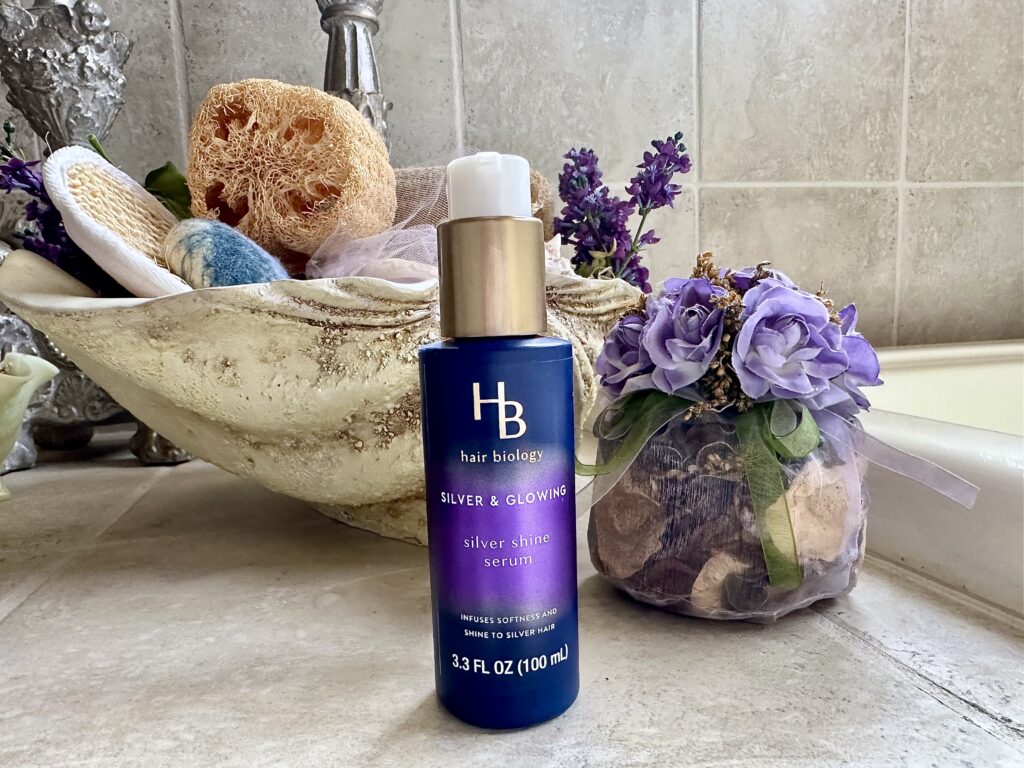 Before using this collection on the left and after using it on the right. You can see the difference!!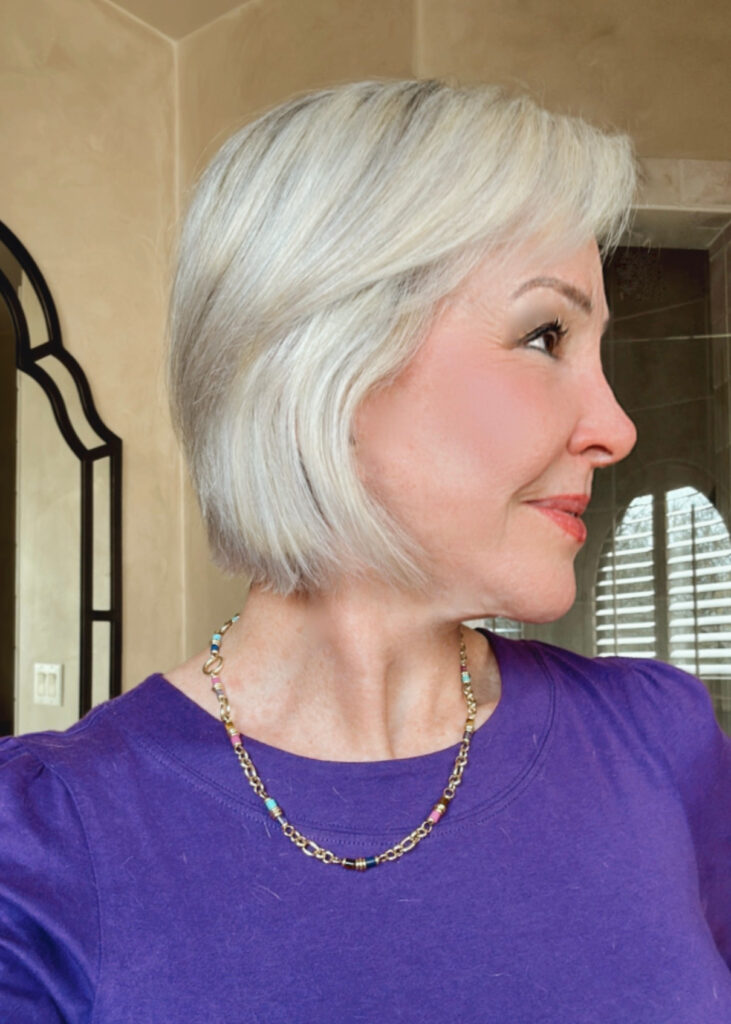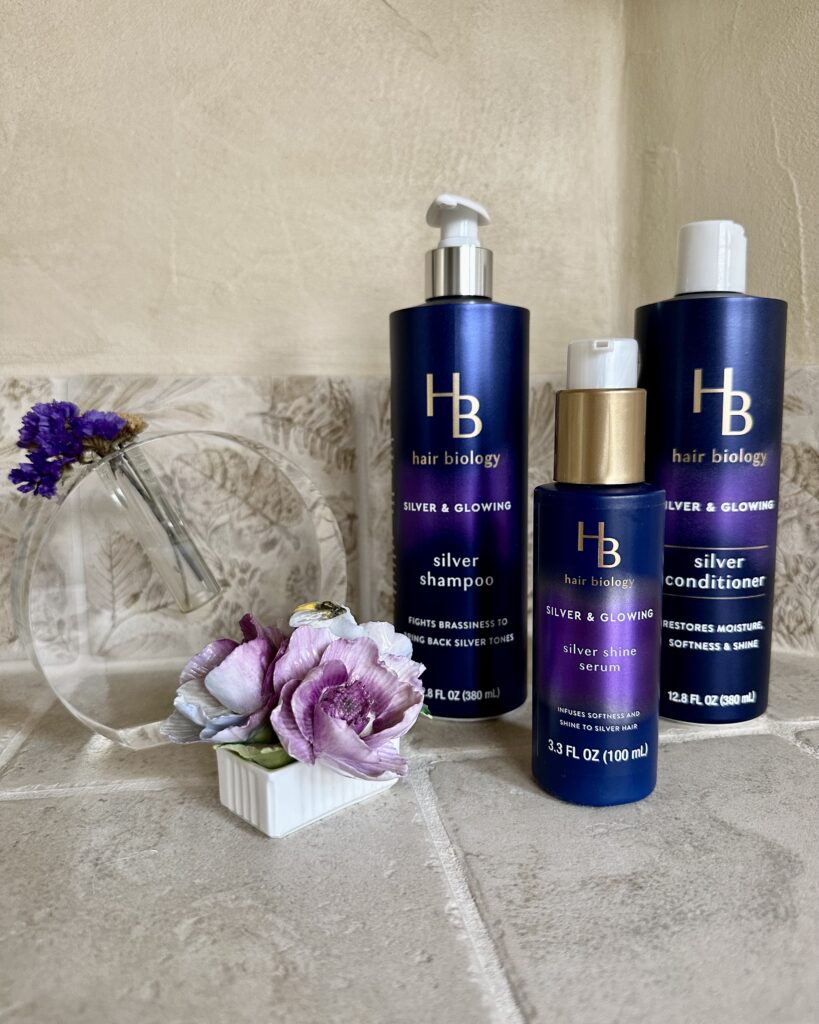 OTHER COLLECTIONS THAT MIGHT BE A FIT FOR YOUR HAIR ISSUES
FULL & VIBRANT COLLECTION: For thinning fine hair
https://bit.ly/HairBiology-Sheree
ARGAN OIL TAMING SERUM: Wrangles wayward strands while smoothing ends.
VIVID & PROTECTED COLLECTION: Keeps your color vibrant & protected for longer.
https://bit.ly/HairBiology-Sheree
IN CONCLUSION
For most of us, hair is a journey. My mother always said that great hair is an asset. Well, I didn't get great hair but by using Hair Biology products that address my hair issues my hair has the best chance of looking great!! SHINE ON!!
BOUTIQUE