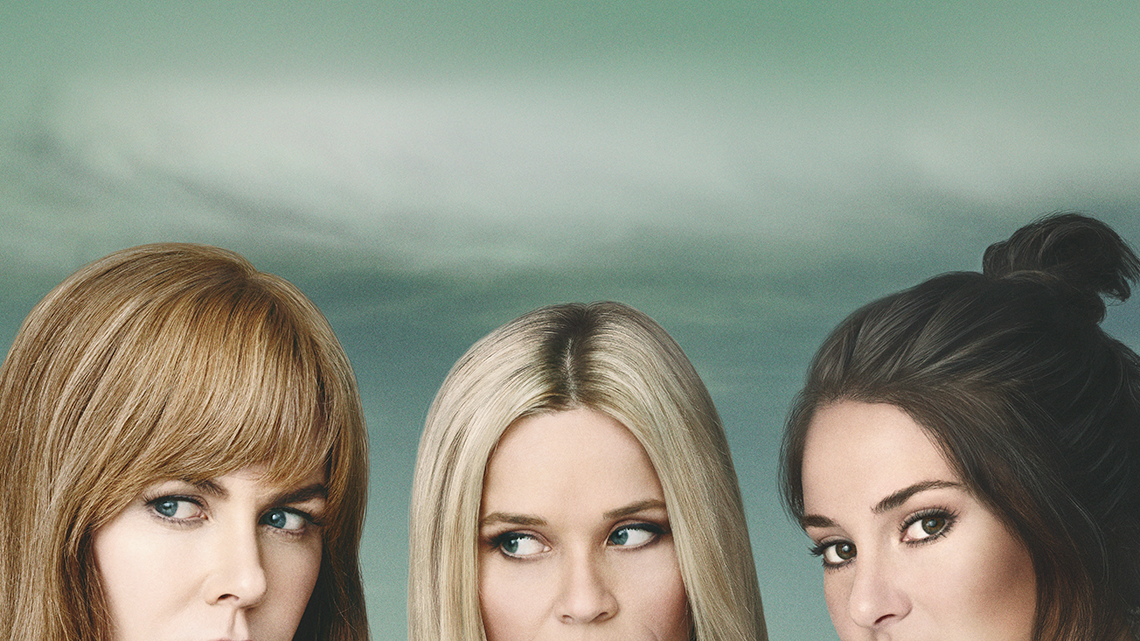 Image credit: Sky.com
As the weekend is midway, many of us will have a bit of extra time to sit down and relax in front of the TV. So today we're breaking down what we're watching this week, other than football of course, in hopes you'll be inspired to treat yourself to one of these shows… and become as addicted as we are. As always, if you have any suggestions of what we should watch next, leave them in the comments below and have a lovely Friday!
Feel good: This Is Us
Unless you have been residing under a rock for the past year, you have probably heard of the empire that is This Is Us. This week the show has finally returned for it's highly-anticipated second season, causing fans to cancel all plans for a standing Tuesday-night date with the Pearson family. For those of you who have resisted the hype, the show is based around what is arguably one of the very best television couples in history (played by Mandy Moore and Milo Ventimiglia) and their journey as parents to three children. Flashing between multiple time periods in a cohesive look at the everlasting bonds, and challenges, amongst a family- This Is Us has absolutely captivated a nation in it's first season and seems prepared to continue to do so in the seasons to come.
Drama: Big Little Lies
I've never been a huge fan of "binge-watching" a show. I like the old fashioned method of watching a new episode every week, and finishing a season after several months. I am prepared to admit that this mindset was completely changed when I discovered Big Little Lies. This highly-acclaimed drama on HBO has had me at it's mercy for a week now, which seems to be a pretty popular reaction for its viewers. The show is based in a small town of Monterrey, CA, and follows the lives of several families connected by a pretentious elementary school and the gossip that ensues after an accusation from one of the children. But beyond the Desperate Housewife inspired plot structure are several more mysterious storylines, told through the dark humor and subtle suspense that makes the show so quietly addictive. In it's seven short episodes, the first season delivered an introduction to the charismatic cast of characters, a fast-paced journey through the wounds of love and triumphs of motherhood, and an ending that promises jaw-dropping…to say the very least.
News: Megyn Kelly Today
After widespread news coverage for her political journalism and work at the Fox network, journalist and anchor Megyn Kelly began a new chapter this week with her new TV show, and new network. Megyn Kelly Today premiered on NBC this Monday, and has received a fair share of both praise and criticism from it's viewers. Kelly began the show by delivering a promise that it would be an open environment for viewer commentary, opening up the show to questions from her studio audience and asking for their feedback throughout multiple segments. Although Kelly has received some criticism for her segment with Jane Fonda this week, where she questioned Fonda regarding her recent plastic surgery, the network and viewers seem excited about the future of this new program and a new addition to the Today family.
Reality: Eric and Jessie: Game On
Most of you are probably far too sophisticated to enjoy the vast world of reality television. But for those of you who like to dabble in this occasional indulgence, I feel compelled to share my latest find. Eric and Jessie: Game On on E! has returned after a three-year hiatus, and delivers the perfect break from the overly dramatic Real Housewives or Kardashian's for, in my idealistic opinion, a far more refined taste of reality television. The show follows Jessie James Decker, a country singer, and her husband Eric Decker, who currently plays for the Tennessee Titans and their lives as new parents to Vivianne and Eric. If you're needing a break from the week, this show promises the chaos of young children, the humor of any busy family and a pair of newlyweds who are as endearing as they are outrageous.
by delaney sanders
SHESHE'S TIDBITS
I, for one am loving this review, because I don't have time to check them out enough to get hooked. So this gives me a chance to take a peak on recommended shows. Thank you Delaney!!
If you are thinking about trying out Instagram, but don't know where to start, then go to our recent post for the video tutorial. It will explain step by step in an easy understandable way.
Gala's, weddings, graduations, holidays or just everyday wear…..we have fashion suggestions for you, so stay tuned. Be sure to check out ShopSheShe  tab at the top in the menu bar. Hover over and choose the category in the drop down. We try to keep it up to date with the latest and greatest for all budgets. Subscribe here and then you won't miss a post. Simply enter your email in the pop up box when you come to this site or at the top of this page in the subscribe box.
WELCOME new readers. We are a fashion/travel/lifestyle blog. We talk about anything and everything, from fashion, travel, health issues to even an occasional recipe. If there is a topic that you are interested in, then let us know. We will do our best to bring that story to you. Have a great great week sweet friends and thank you for following along. Without you, we could not continue on this crazy fun journey!
Share the post "Weekend Wanderings | What We're Watching This Week"