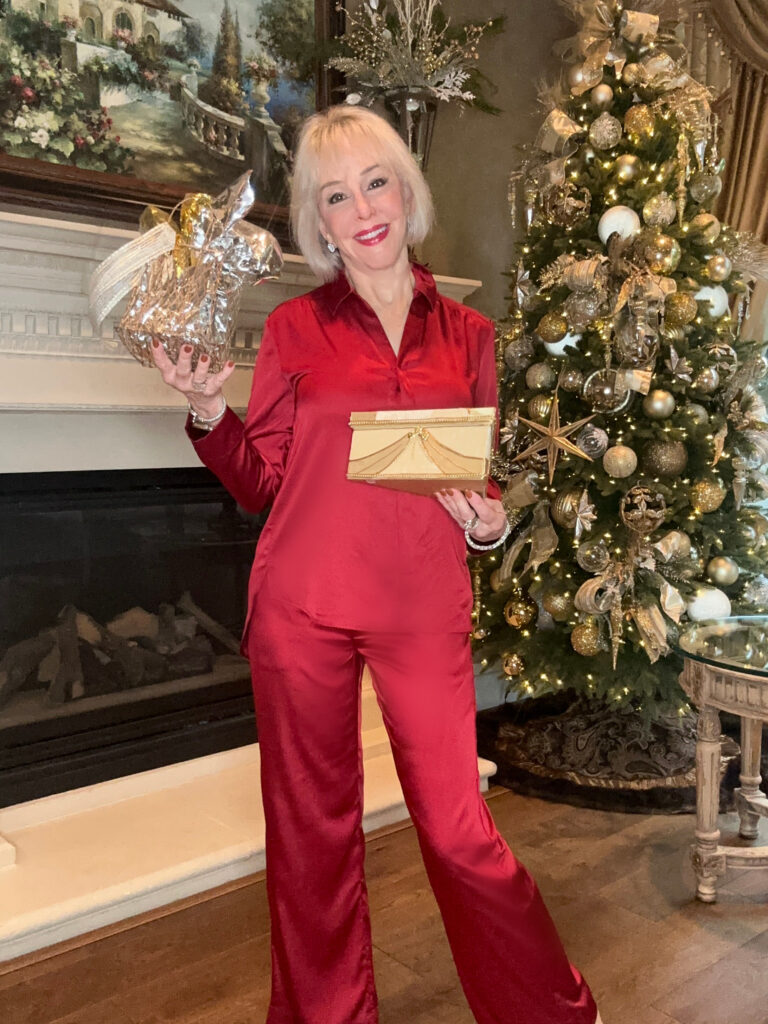 It is that time of year to think about gift ideas for the ladies in your life, and every girl I know loves to be cute, pretty, cozy, and comfortable. My favorite go-to resource is Soma Intimates because not only can I get pj's, gowns, slippers, and robes from them, but I can also get the best-fitting bras, panties, and loungewear. Today, we are sharing my top 5 holiday gift ideas from Soma Intimates.
This post is sponsored by Soma Intimates. All opinions are my own.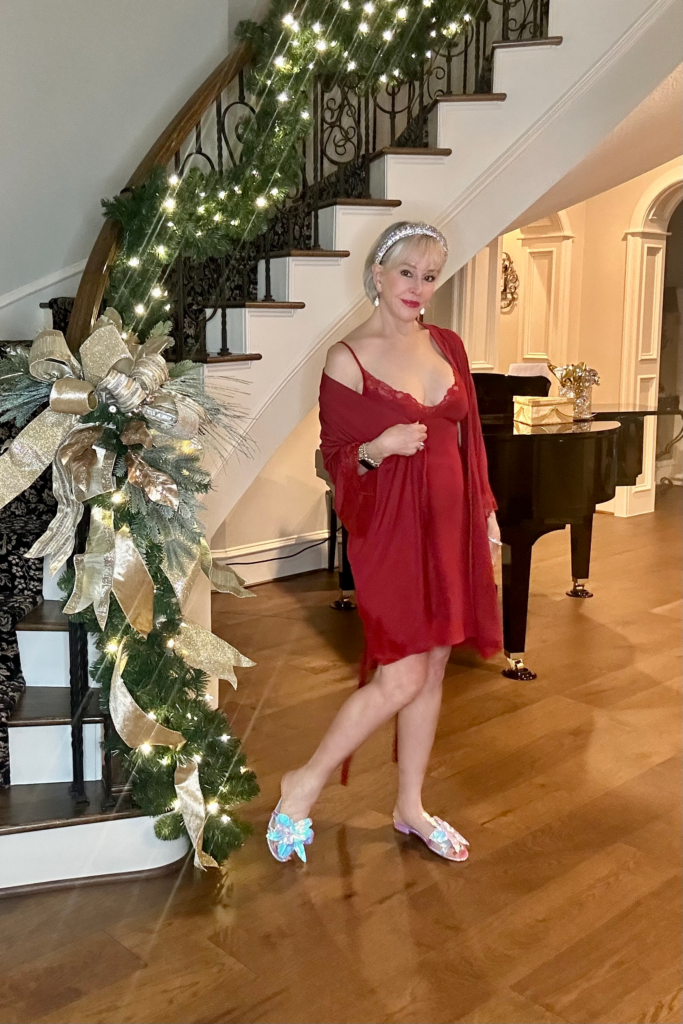 GIFT IDEAS
When deciding on sleepwear as a gift, you must first know a little bit about the person you are buying for. I am kind of a chameleon because I don't like being put in one style box. For me, it is so fun to be unpredictable. Here are some categories to consider. You can check them all out here–> www.somaintimates.com
SLEEPWEAR PERSONALITIES
The Traditional One -Trends come and go, for here classics are forever. Think cozy flannel, monochromatic classics, and stripes. Stay comfy when temperatures start to drop in their Cool Nights® Pajama Pants and notched collar tops. Made with their bestselling fabric that is oh-so-soft and cool-to-the-touch, millions of women get a good night's sleep with Cool Nights®.
The Playful One– She is the life of the party. The Embraceable Collection is so colorful and fun and I absolutely love the pink plush robe!!
The Nurturing One– If warm inviting hugs were a person, she'd be it.
Softer colors, cozy slippers, and a little animal feel.
The Luxe One – To splurge or not to splurge, she is 'splurge' all the way. Hands down my red satin set, nightgown and robe scream elegance, sophistication, and a lot like royalty! Red or how about black?
The Creative One – A true bohemian-she sees inspiration everywhere. The prints are gorgeous!! Rich florals in red, black, and purple.
FINAL THOUGHTS
Anyway, just for fun, which category do you mostly fall in? I usually go for the fun or pretty prints, but this year I went for a luxuriously rich, red satin pajama set. The red nightgown was too hard to pass up so I also added it with a beautiful soft red robe. By the way, RED is having a moment this season! We are seeing it everywhere. As I said earlier, I am a chameleon….. a little classic, a lot of fun, on some days a diva, I love to give hugs, artsy, and a lot of boho. I would be happy to wear any of these Soma pajamas, slippers, bras, panties, and more this holiday season.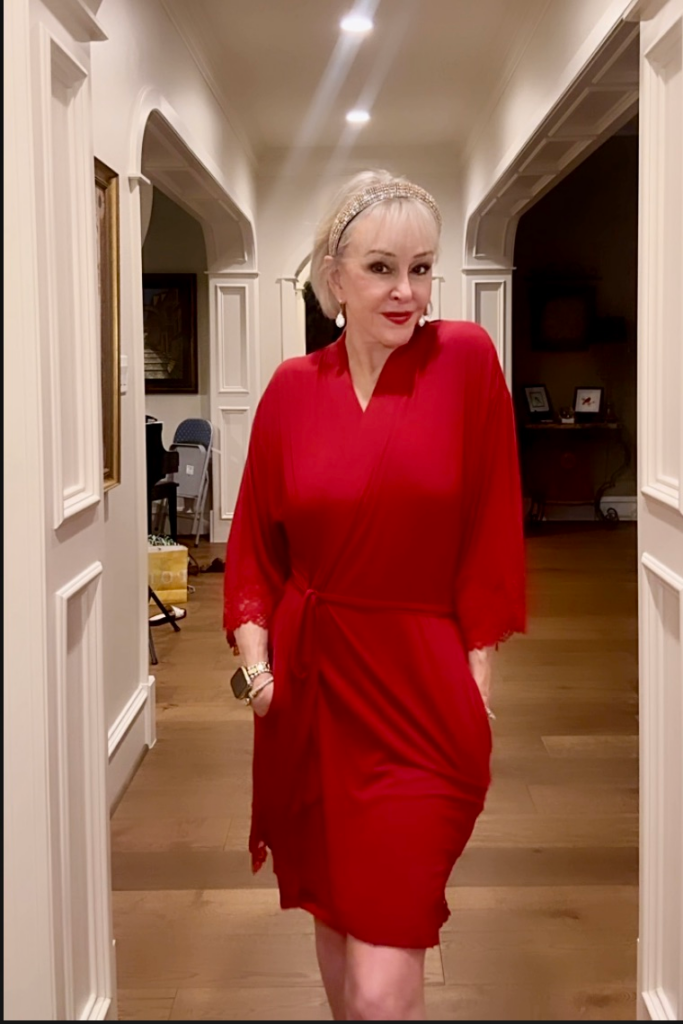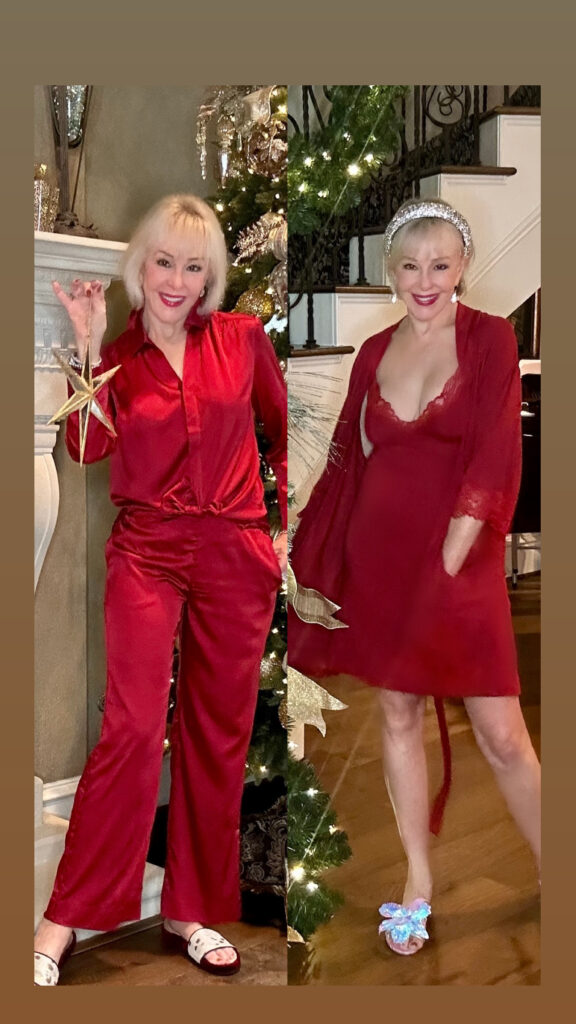 SHESHE'S TIDBITS
Thanksgiving is here and you know what that means…. Then it's Christmas time!! These weeks are flying by and now Christmas is staring us right in the face. WOW!! Stick around because we will have a lot of gift ideas for you.
If you missed it, check out our Holiday Decor post
Be sure to check out our most recent blog posts on All Things Pumpkin Spice + Everything Nice, The Best Fall Gardening Tip + Tools 2023, 3 Spooky Stylish Halloween Decor Themes, The Best of Fall Decor 2023, 4 Ways to Style a Denim Jacket, 5 Styles of Transitional Dresses for an Effortless Seasonal Change, The Classic Button Front Shirt, 4 Ways to Dial-Up Denim, Luxury Luggage for Every Budget,
*CHECK OUT MY LTK INSTAGRAM SHOP TO SHOP ALL OF MY INSTAGRAM LOOKS
*YOU CAN ALSO DOWNLOAD THE LIKETOKNOW.IT APP AND FOLLOW ME ON IT BY CLICKING HERE. Go here for our LiketoKnow.It tutorial.
* STAY IN THE KNOW: SUBSCRIBE HERE to receive exclusive sale alerts, helpful style tips, and fabulous giveaways, AND GET ACCESS TO MY VIP ONLY FOR SUBSCRIBERS!