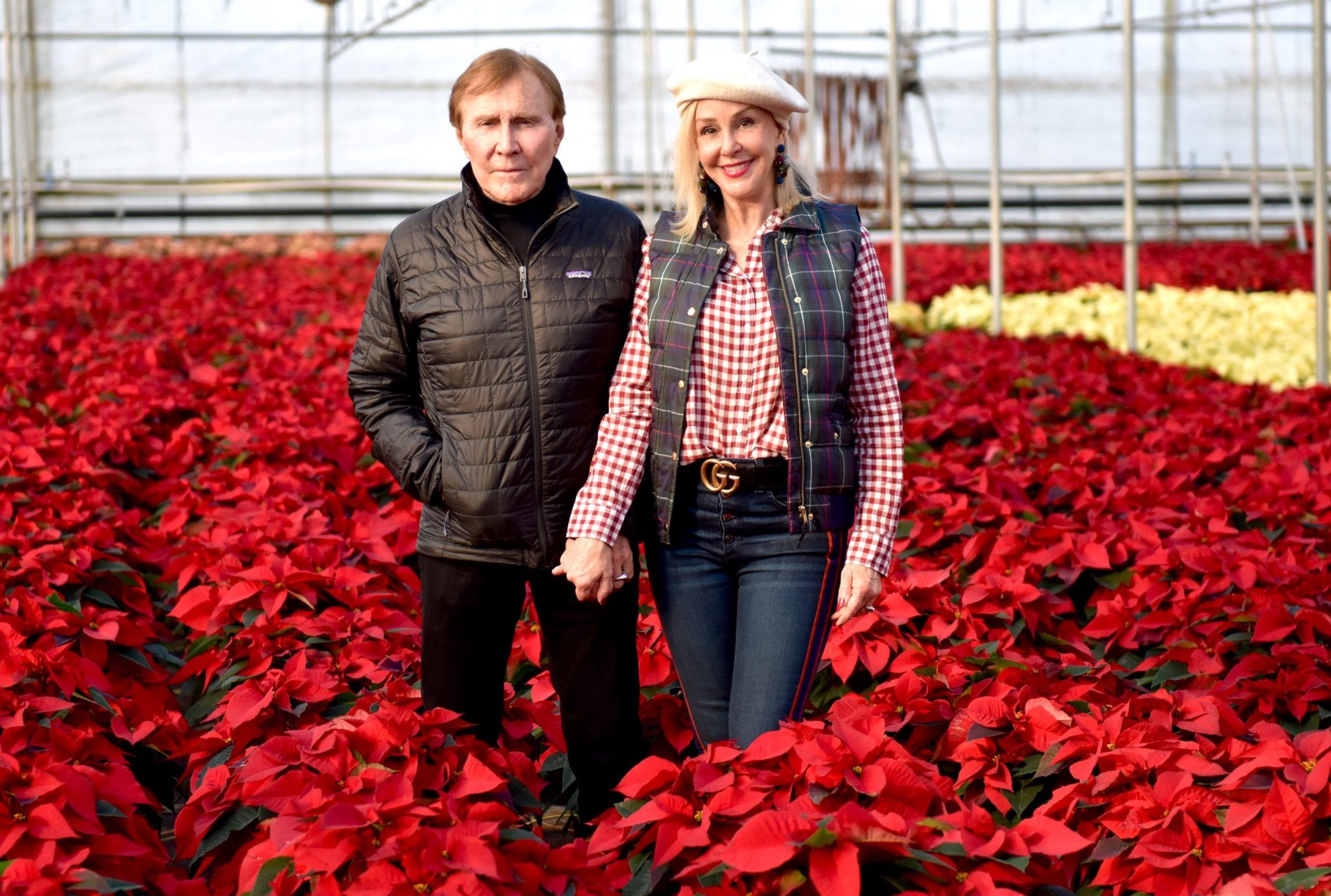 Merry Christmas our friends! Since I don't do Christmas cards anymore and I am a full fledged blogger, this seems to be the best new place for our yearly Frede holiday message.
I always loved doing our Christmas cards, but 2 years in a row my address program wouldn't work and it was too time consuming and frustrating to fix it! I do love getting Christmas cards from our friends, especially ones with photos. It is the one place where I can see how our friends families are growing up. So, here we in our favorite backdrop of poinsettias for our 3rd annual Christmas card a la blog style.
Let me see….where should I start……
January
Norman and I went to our home in Colorado the first week of January. Our place sits at 6400′ in elevation so we did get some snow while we were there. I loved it, but Norman froze his a.. off. He griped the whole time and with my new thermostat, I loved being cold since I am mostly hot these days.
February
February brought the Super Bowl to Houston, TX. The city was shined & polished to host the biggest sports event in the world. We attended the game back in 2005, so we opted to enjoy our new remodel at and stay at home for the game this time around.
In late February, we took at trip to Austin to attend the Texas Medal of Arts Awards. It was so cool, because I got to have my picture made with Kris  Kristofferson. We stayed at the very unique Hotel Saint Cecilia. Check out this blog if you want an inside look at this quirky posh Austin hotel and what to pack for a trip to Austin.
March
March is full of birthdays and rodeo season. If you don't much about Rodeo Houston, then be sure to check it out. It makes for a great vacation for any family.
April
I took a quick business trip to New York. Spring time is one of the best times to be in the city.
I also went to San Antonio to attend a good friends son's wedding. I met up with a few old friends from my modeling days back in the 80's. We had so much fun picking up right where we left off over 35 years ago. We stayed at the beautiful St. Anthony Hotel where I had the fun time of working with the management and PR team to bring you this blog post.
May
Norman and I took a wonderful trip to Princeton, NJ were we attended our grandson's graduation from Princeton University with honors I might add. This little town was so charming. It is worth the visit should you get the opportunity.
I took my bi-yearly trip to Tennessee to spend some quality time with my mom and sisters. My sister Stacy and her husband just finished a cabin on Tellico Lake, so I got to spend a couple of days hanging out on the water in the most beautiful setting.
June-July-August
Packed up for most of the summer and went to Montrose, Colorado where we have a home that we built 2 years ago. Being a new place, there are always projects. My morning walks around the lake and the river became my insta therapy.
I took a little trip to Los Angeles to meet up with around 35 women bloggers that are over 50 years old. I met, in person, for the first time several beautiful women that I had been communicating with through Instagram for over a year. As much as we complain about social mediea, I will say that I am so grateful for all the new friendships that I have made all over the world through Instagram and my blogging business.
On August 4, I got the phone call that no one wants to receive. My mother had a major heart attack and had to be placed on life support. I booked a flight and made it to see her before she passed on Sunday August 6th. It all happened to fast that, that the grieving didn't really kick in until November and December. I understand that this is a normal part of grieving and none of us are exempt from these kind of life experiences, but it doesn't make it any easier.
September-October
Well, as we were headed back to Houston after being in Colorado most of the year, we were threatened with a big hurricane headed right for Houston, We got home just in time to button down the hatch and fight the waters for 4 days. No, we did not flood. We were blessed with only a few roof leaks and down limbs, but just one block from us didn't have the same luck. I cannot tell you how bad it was and still is for so many in this city. We will feel the after affects of this disaster for many years to come. Please keep your donations coming. There were never be enough money to put it all back like it once was, but at least your dollars can help some have some new beginnings. You can go here for several ways you can give back.
The fall months are always crazy in our lives. For the last 3 years, I have been attending New York Fashion Week that is alway the 2nd week of September. This year was sooo fun, because I hung out with my new blogger friends where we went to shows, met with brands, ate good food and took lots of photos.
Also, college football season starts in September and we run back and forth to Austin for all the home football games. Since we are in Austin a lot, I decided to do an Austin City Guide that will be up soon. I will share with you where to stay, where to eat, where to shop, what to do and more, so stay tuned.
November- December
For years we have alternated our Thanksgiving and Christmas holidays between Houston and Maryville,Tennessee. A couple of years ago, we made the decision to do most of our Thanksgivings in Tennessee and Christmas at home in Houston. For over 40 years I have been leaving home at Christmas and we are so glad to stay put and not have to uproot and leave this year.
We did spend 10 days in Maryville for a wonderful Thanksgiving week. We attended 2 University of Tennessee football games, I met with the Jewelry Television team in Knoxville, we went to my sister's cabin on Tellico Lake, ate great East Tennessee Thanksgiving dinner and my favorite Black Friday tradition of up and out for a day of shopping with my sisters and nieces. It was a glorious week.
Now, here we are today where Norman's family will be gathering at our home for our annual Christmas dinner. I am making my famous ourster dressing. You can see last years dinner here.
We hope that you all have a wonderful year and take time with your friends and family to enjoy this Christmas season. We are grateful for all of our friends and my new readers here on SheShe Show.
GOD BLESS YOU & YOURS 
MERRY CHRISTMAS
IN HIS NAME
Norman & Sheree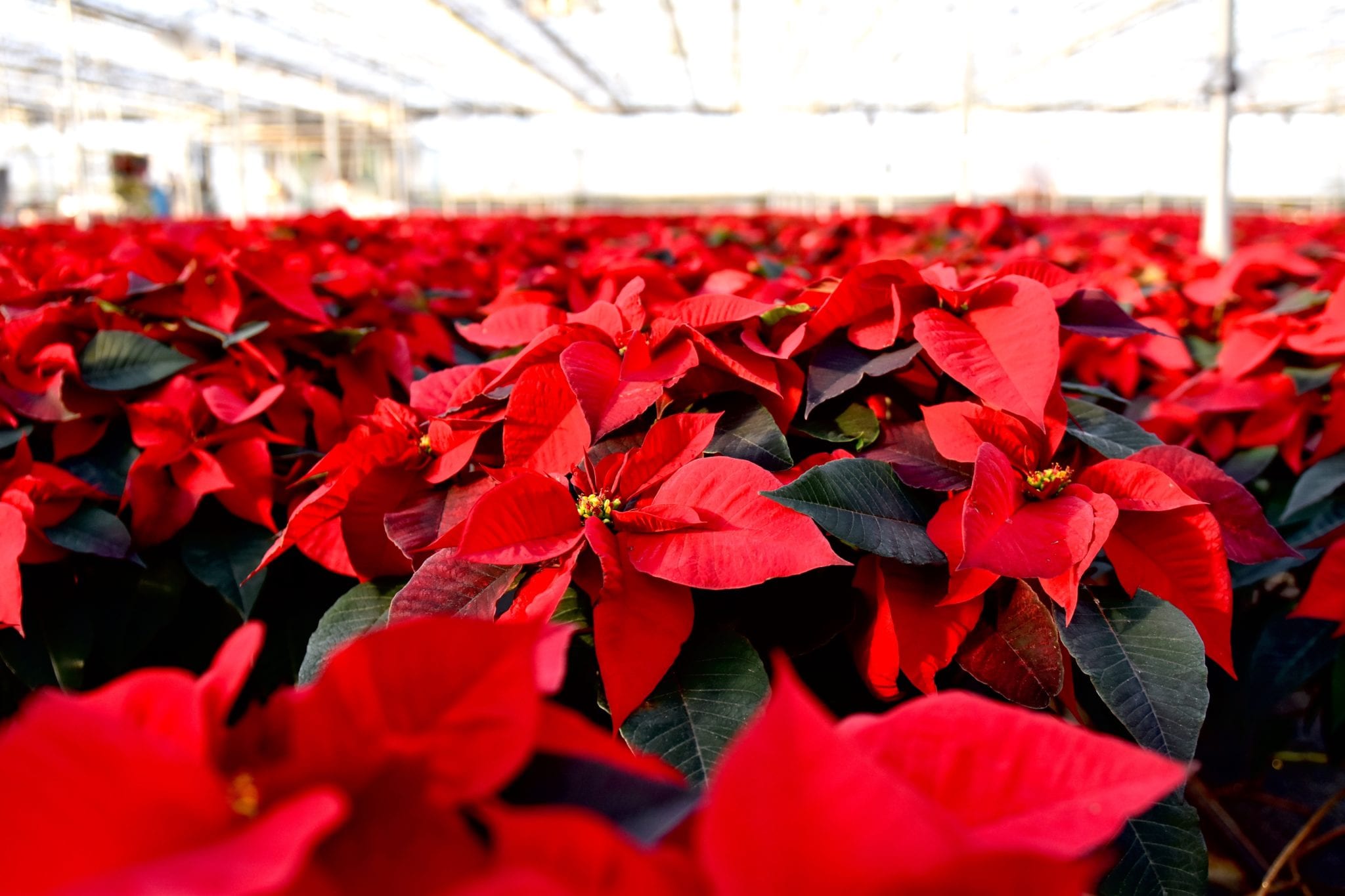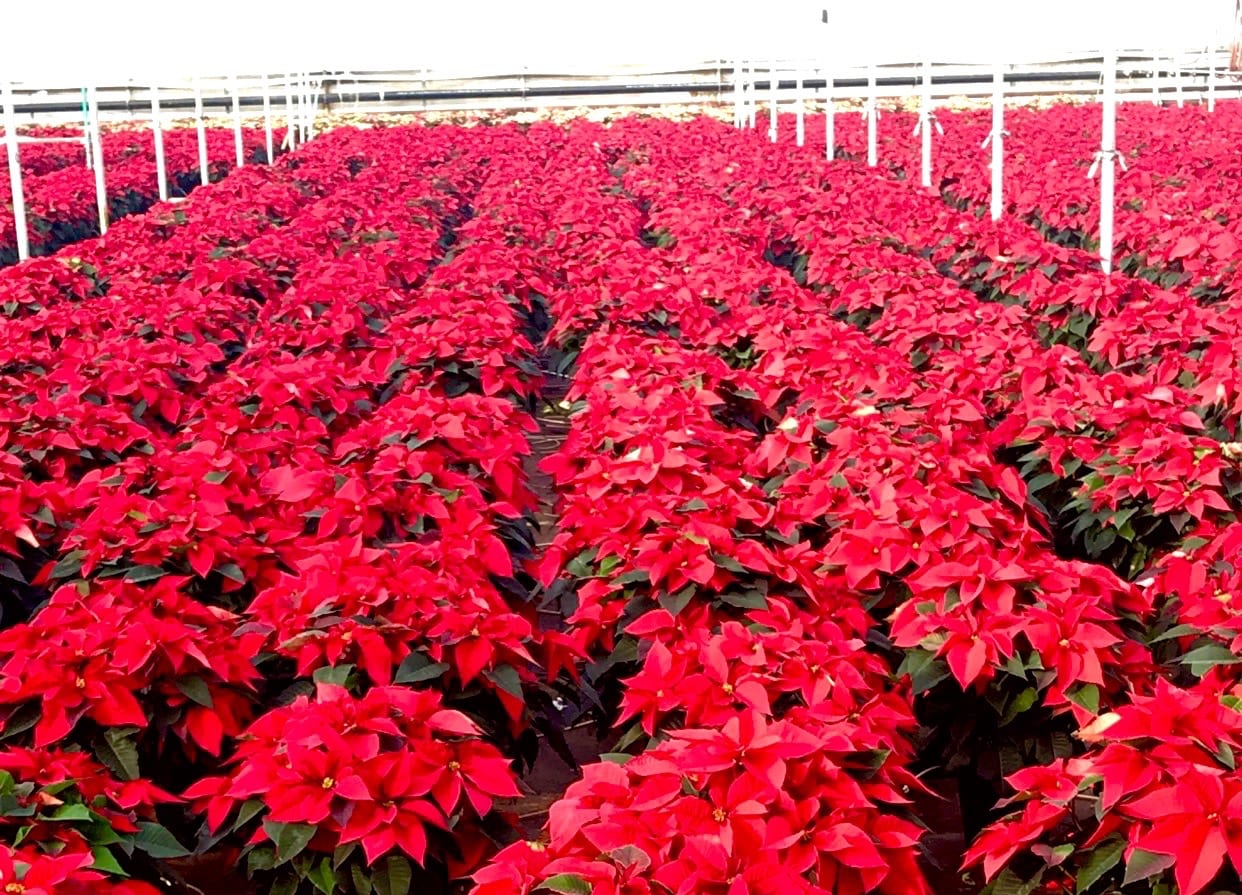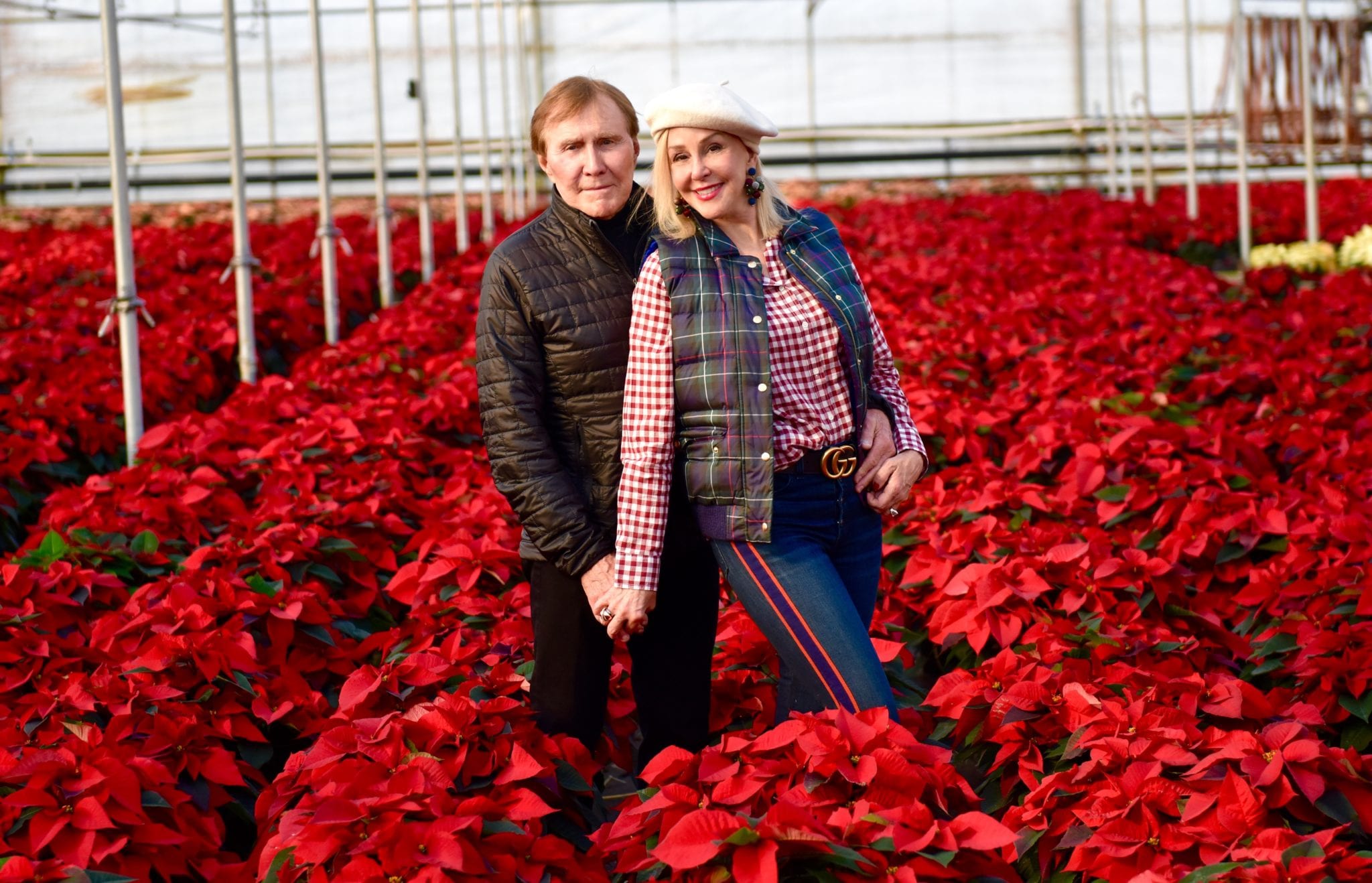 Location: Pope's Plant Farms in Greenback, Tennessee
Outfit Details
SHESHE'S TIDBITS
Reminder that this weekend is the last weekend to shop online to receive your items by regular delivery before Christmas Eve.
We are moving closer and closer to Christmas Day. Do you have everything done? Some of you just might, but the most of you probably don't. I know that I have a lot to do, but I have been working hard to make sure that you guys have all the resources that you could possibly need. Remember that we have lists of items in several categories located in the Holiday Shop on the far right side of the menu bar located at the top of the page.
Gala's, weddings, graduations, holidays or just everyday wear…..we have fashion suggestions for you, so stay tuned. Be sure to check out  ShopSheShe  tab at the top in the menu bar. Hover over and choose the category in the drop down. We try to keep it up to date with the latest and greatest for all budgets. Subscribe here and then you won't miss a post. Simply enter your email in the pop up box when you come to this site or at the top of this page in the subscribe box.
WELCOME new readers. We are a fashion/travel/lifestyle blog. We talk about anything and everything, from fashion, travel, health issues to even an occasional recipe. If there is a topic that you are interested in, then let us know. We will do our best to bring that story to you. Have a great great week sweet friends and thank you for following along. Without you, we could not continue on this crazy fun journey!