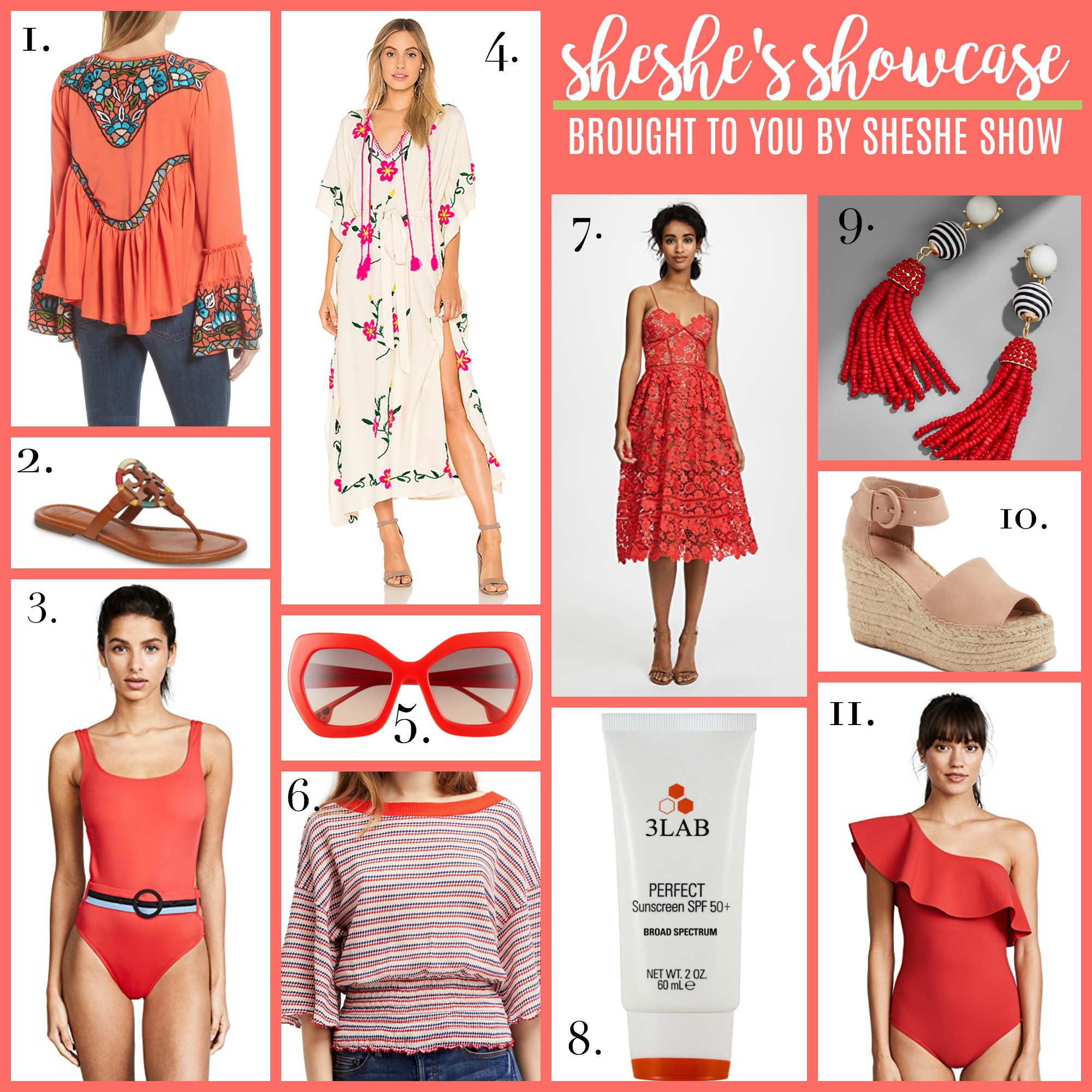 Are you ready for….resort wear?
Welcome to SheShe's Showcase: a curated collection of our favorite finds, fashions and favorites.
This week we have gathered some of our favorite looks from the RESORT WEAR category located right on the homepage in the center of the Menu Bar. We've also linked the products directly to their online homes, to make your summer spring and summer shopping (that's right…we're already ready for the sun) even easier.
For even easier access to these items, just click on the item you are interested in the below collage.
one // two // three // four // five // six // seven // eight // nine // ten // eleven
SHESHE'S TIDBITS
New plans for 2018 SheShe Show posts…..
On Tuesday's and/or Wednesday's, we will be doing SheShe's Showcase. We will have lots of fashion, travel, home and collaborations with brands and also includes beauty.
We will be continuing Weekend Wanderings on Saturdays with all kinds of good stuff. Great reads, sports, current events and more are just a few topics. We hope you are enjoying some of our weekend posts.
Friday Favorite Fun Finds is coming soon. We are working on a few key outside contributors to bring in food recipes, DIY projects, and more…..so stay tuned as we make this happen.
And last, we will be striving to save Thursdays for our YouTube post called The Show, which will also be posted here on the blog.
Sunday's are for miscellaneous posts. It would be fun to have a name here as well. We would love to hear your thoughts.
If we get good at staying ahead, then you can expect to have at least 4 days a week of content from us. 
PLEASE SUBSCRIBE so you don't miss a post
Gala's, weddings, graduations, holidays or just everyday wear…..we have fashion suggestions for you, so stay tuned. Be sure to check out  ShopSheShe  tab at the top in the menu bar. Hover over and choose the category in the drop down. We try to keep it up to date with the latest and greatest for all budgets. Subscribe here and then you won't miss a post. Simply enter your email in the pop up box when you come to this site or at the top of this page in the subscribe box.
WELCOME new readers. We are a fashion/travel/lifestyle blog. We talk about anything and everything, from fashion, travel, health issues to even an occasional recipe. If there is a topic that you are interested in, then let us know. We will do our best to bring that story to you. Have a great great week sweet friends and thank you for following along. Without you, we could not continue on this crazy fun journey!