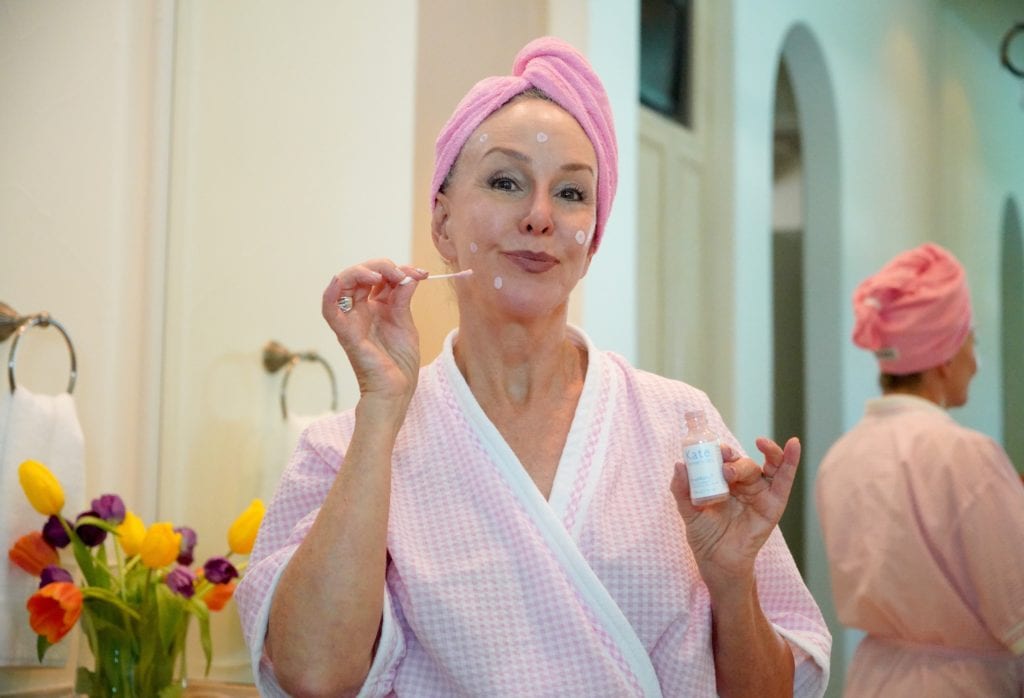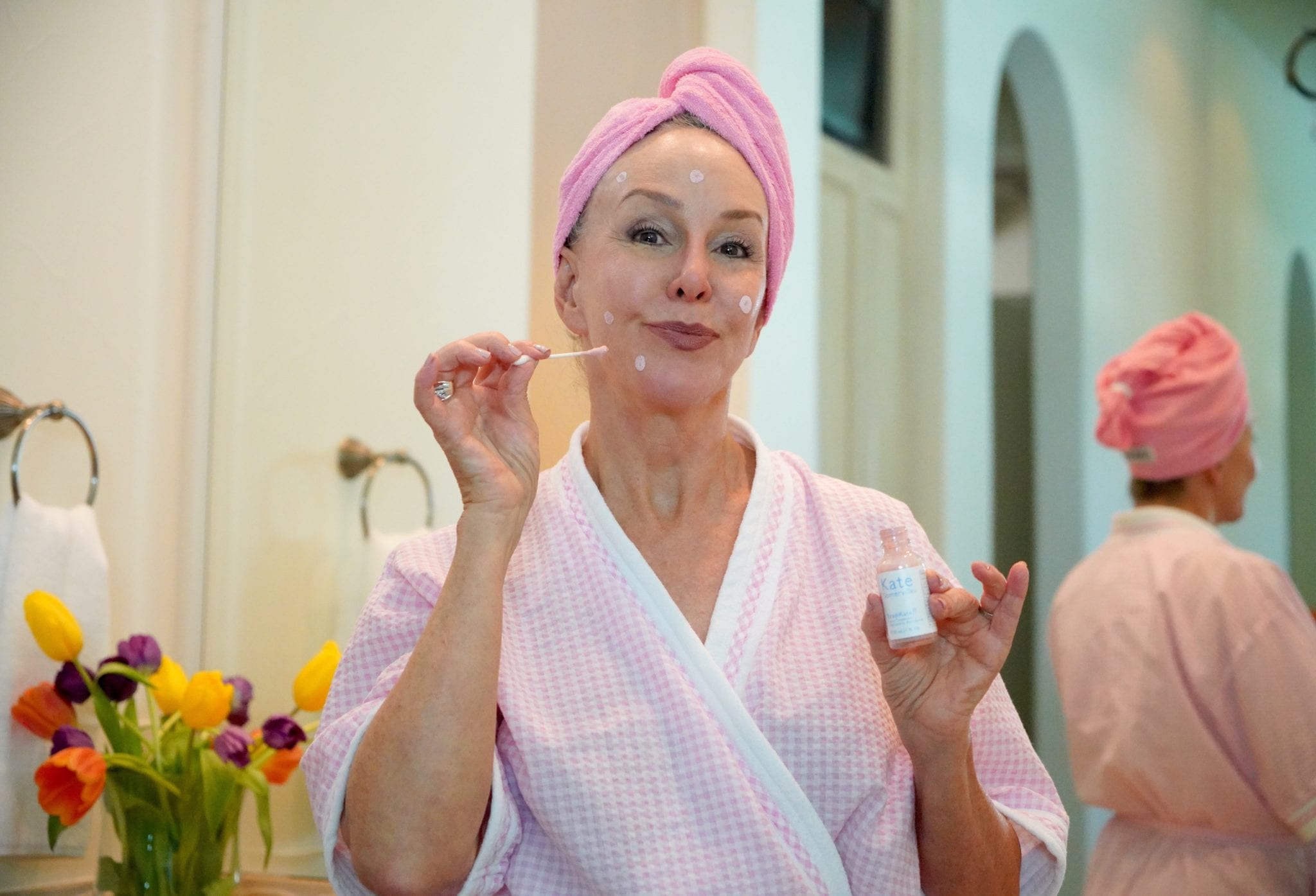 This post is sponsored by Kate Somerville. I was paid for this post and received the included products as compensation.
Yes, there is a great product line that CAN get rid of those unsightly zits, pimples, and blemishes that we all hate!! Whether you are a teen in puberty or a girl like me that has gone through a lot of hormone changes in midlife, acne can be a problem. Kate Somerville to the rescue!! Kate and her team have developed a skin treatment regimen using proven products that can rid that ugly bump within a day!
As a 63-year-old gal in the blogging world where I take photos every week, it is so important that my skin is clear, healthy and natural looking. Well, no one ever told me that hormones at my age can cause a disruption in the way my skin behaves and that those ugly zits can pop up on occasion. What????? Do you guys know what I am talking about? A break out can send my on-camera confidence right down the toilette!
After I was introduced to the Kate Somerville Acne Treatment plan I saw improvements right away. In fact, after one application of Kate's EradiKate Acne Serum, my blemish was drying up and going away. After a week of using the Eradicate Foaming Cleanser, acne serum and the Oil Free Moisturizer my pores were getting smaller and after 2 weeks my skin had more hydration without any pimples popping up. Since I started the program 3 weeks ago I have had only one small breakout that went away in one day. Now those are great results, wouldn't you think? 
If you are finally pimple free in your life but still have a few little scars, then try this serum. After using for a time it is proven to minimize the scaring.
There are 3 basic steps that should be followed to get the results, plus there are several other products that you can add to your program. These products utilize high-quality ingredients that rejuvenate and restore skin to its natural, healthy state. We are all look for that healthy glow, smoother and softer skin, and a hydrated and clearer complexion. With advanced technology, scientifically tested and statistically proven Kate Somerville acne products are proven to create dramatic results.
What I Am Using:
Kate Somerville EradiKate Daily Foaming Cleanser – Help clear skin and minimize the appearance of pores without over-drying with a gentle yet effective daily cleanser based on Kate's #1 best-selling acne treatment, EradiKate®. Formulated with 3% Sulfur to help reduce and prevent acne blemishes
Kate Somerville Acne Treatment – Formulated with the highest level of Sulpher to reduce pores, exfoliate surface dead skin cells, & helps reduce acne. The Zinc Oxide provides oil control which can be a cause of clogged pores resulting in acne.
Kate Somerville Oil Free Moisturizer – This oil-free moisturizer is to be used daily to keep the skin moisturized during treatment. It is a fragrance and paraben free cream that helps to prevent oil production yet keeping the skin hydrated.
Other Recommended Products:
Read Below For How To Use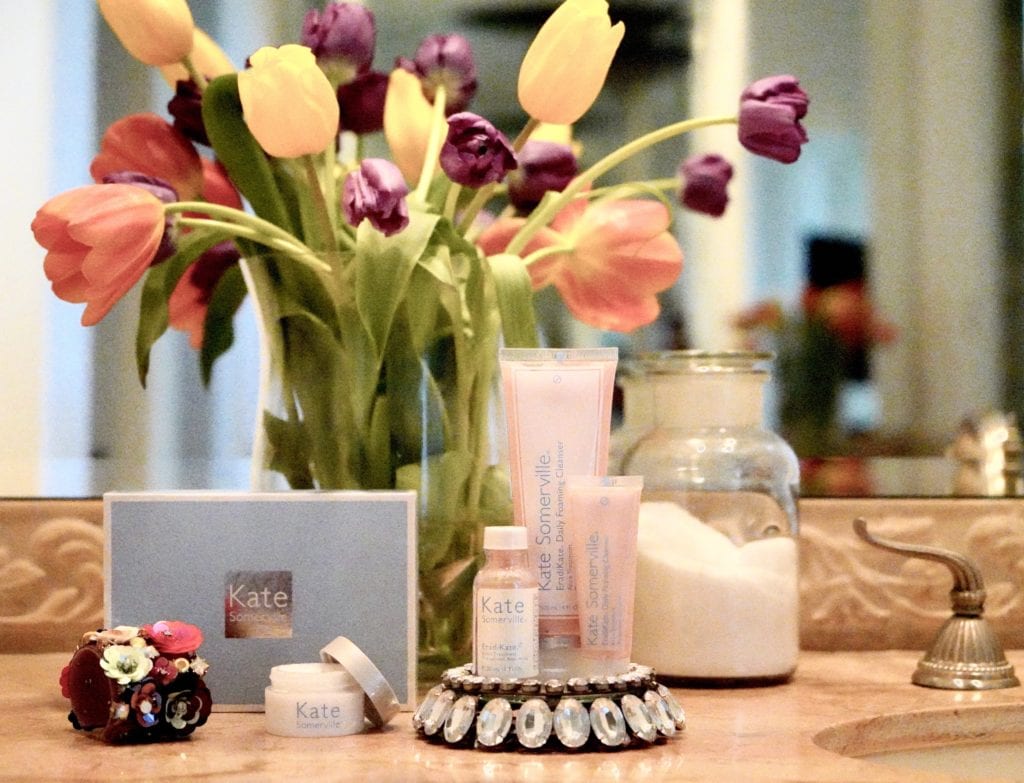 STEP 1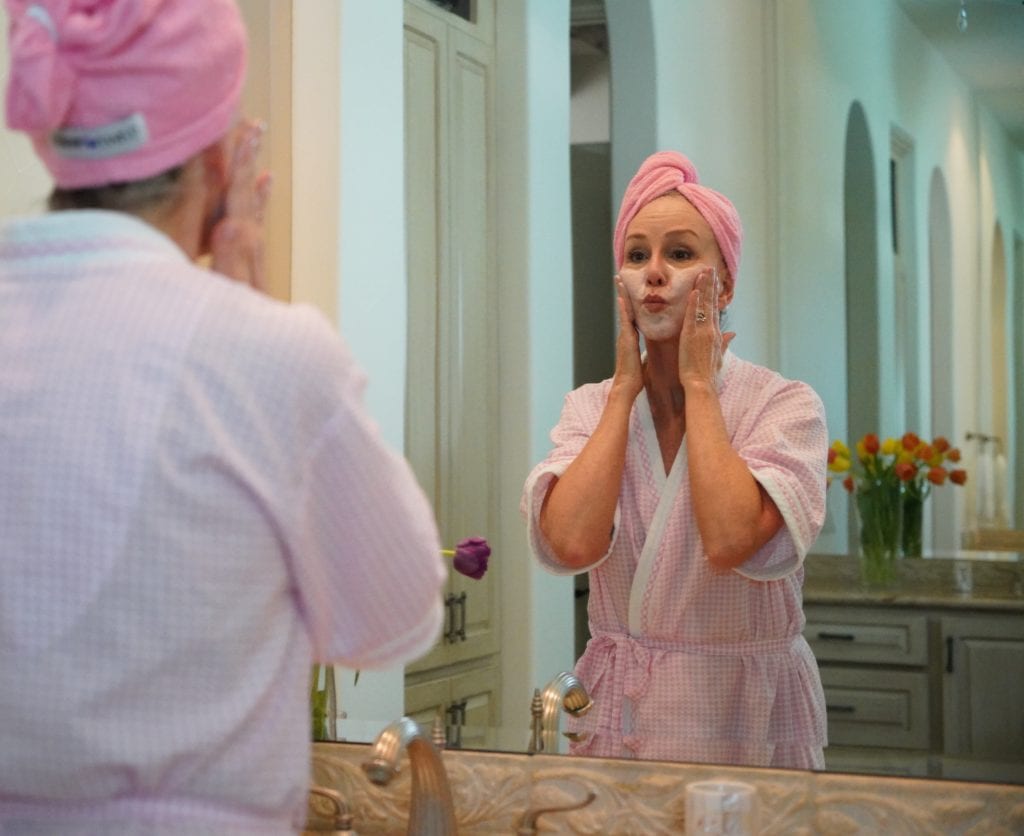 Step 2 
EradiKate Acne Treatment: Using a clean cotton swab, dab the end of the swab in the bottom of the bottle getting to the sediment. (do not shake the bottle). Then put a dab of the pink sediment to the affected area and let it dry. Leave it on overnight then rinse off. If extra drying or peeling of the skin occurs, then reduce the frequency of use.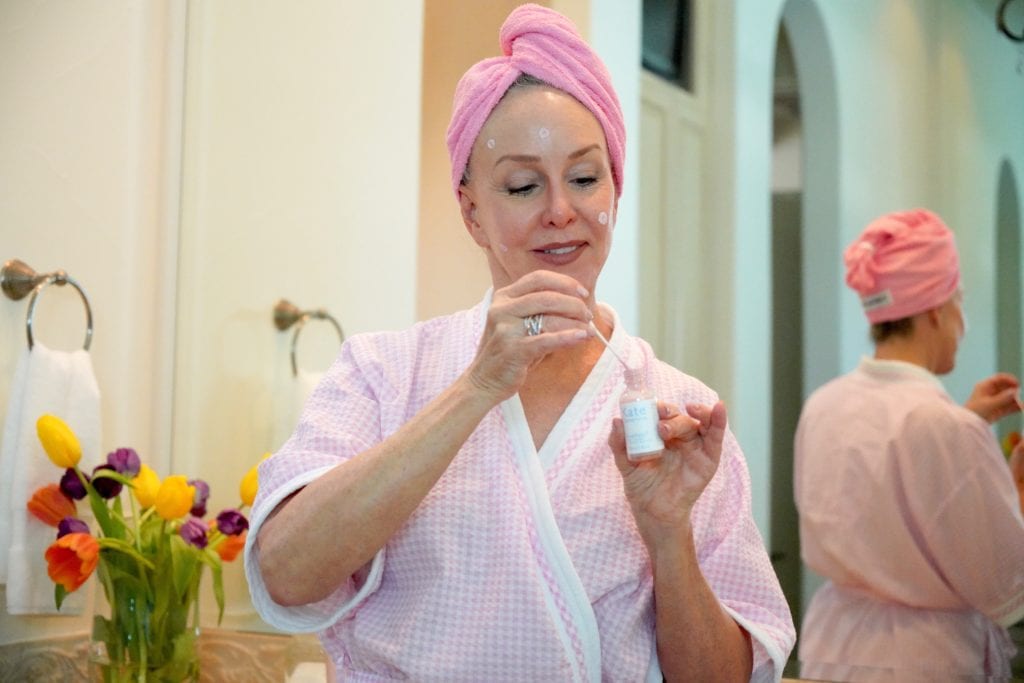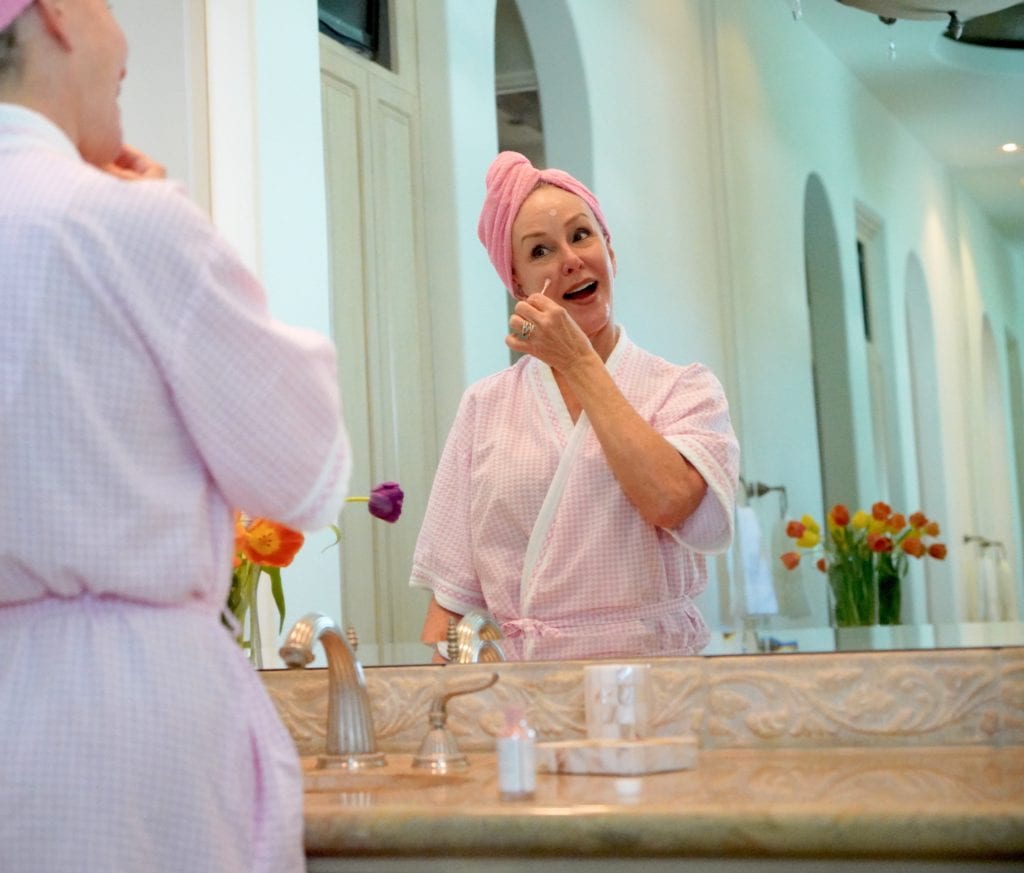 Step 3
Using the Oil Free Moisturizer apply twice daily (AM & PM) to clean skin. This will provide instant hydration without causing oiliness.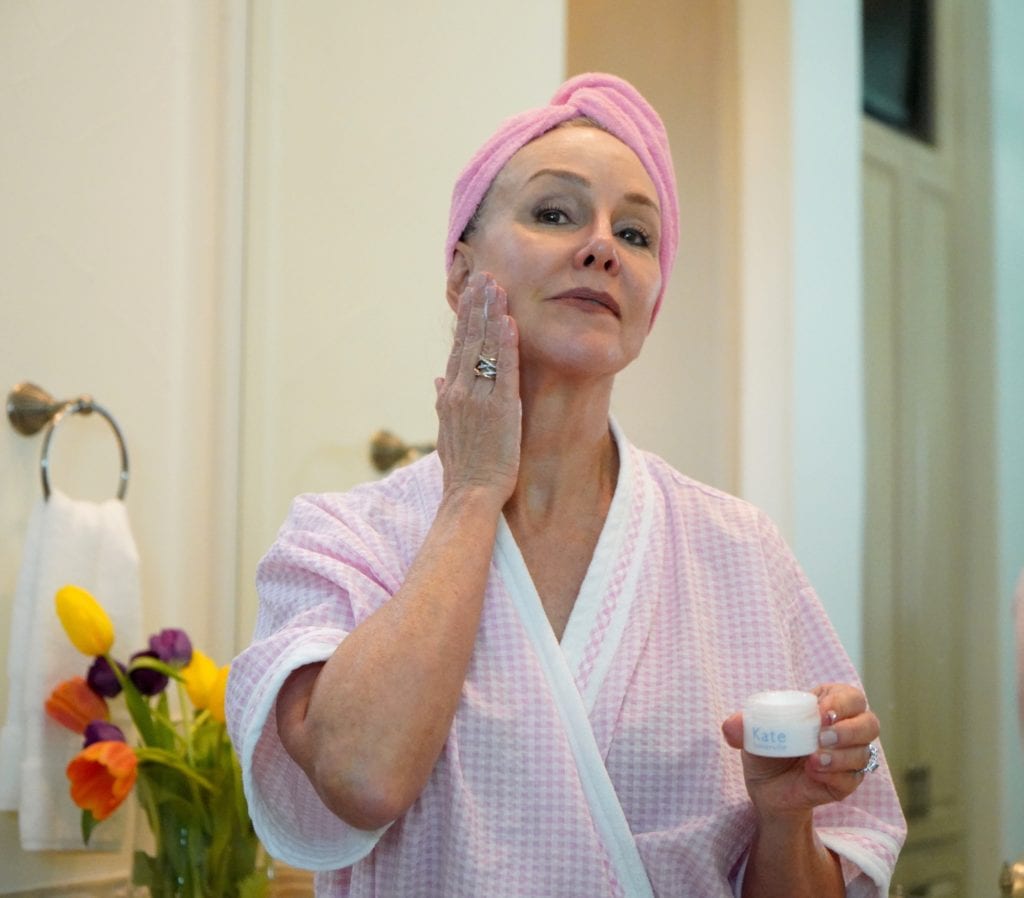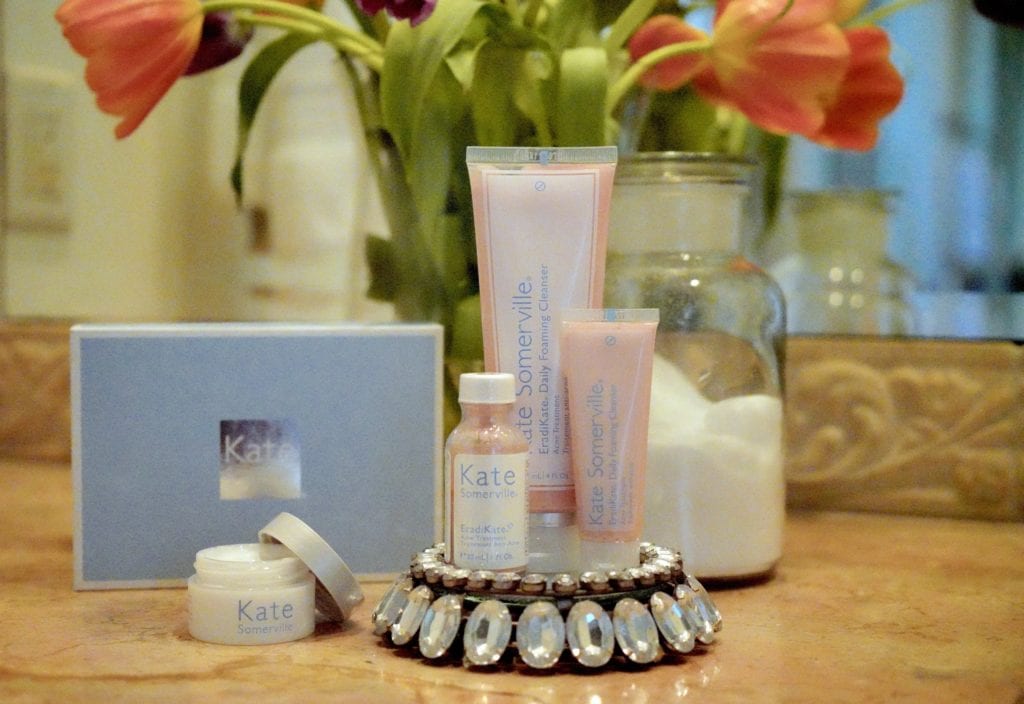 After you have used these customized products by Kate Somerville, we would love to know about your results. Remember that if you don't have issues with blemishes or acne, you could recommend or gift to your children. Guys get acne too!!
In my books, it is a bonus when companies give back. Kate Somerville has partnered with the Plastic Oceans Foundation to help educate us all about how much plastic is ending up in our oceans. 8 million tons is a lot of plastic and it is killing our fish, mammals, and ecosystems. Educating young people now can change the way they look at disposables so that the waste slows way down and eventually stops. We have one earth and if we each just do our part, then we will all be able to enjoy it for decades and hopefully centuries to come!
SHESHE'S TIDBITS
Norman and I are in Maryville, Tennessee (near Knoxville) for a full week visiting friends and family. I visited @JTV (Jewelry Television in Knoxville) yesterday and also met with Coach Phil Fulmer the new Athletic Director at the University of Tennessee. It was so much fun. If you are on Instagram you can follow along on our stories.
Gala's, weddings, graduations, holidays or just everyday wear…..we have fashion suggestions for you, so stay tuned. Be sure to check out ShopSheShe tab at the top in the menu bar. Hover over and choose the category in the drop down. We try to keep it up to date with the latest and greatest for all budgets. Subscribe here and then you won't miss a post. Simply enter your email in the pop-up box when you come to this site or at the top of this page in the subscribe box.
WELCOME new readers. We are a fashion/travel/lifestyle blog. We talk about anything and everything, from fashion, travel, health issues to even an occasional recipe. Let us know if there is a topic that interests you. We will do our best to bring that story to you. Have a great week sweet friends and thank you for following along. Without you, we could not continue on this crazy fun journey.