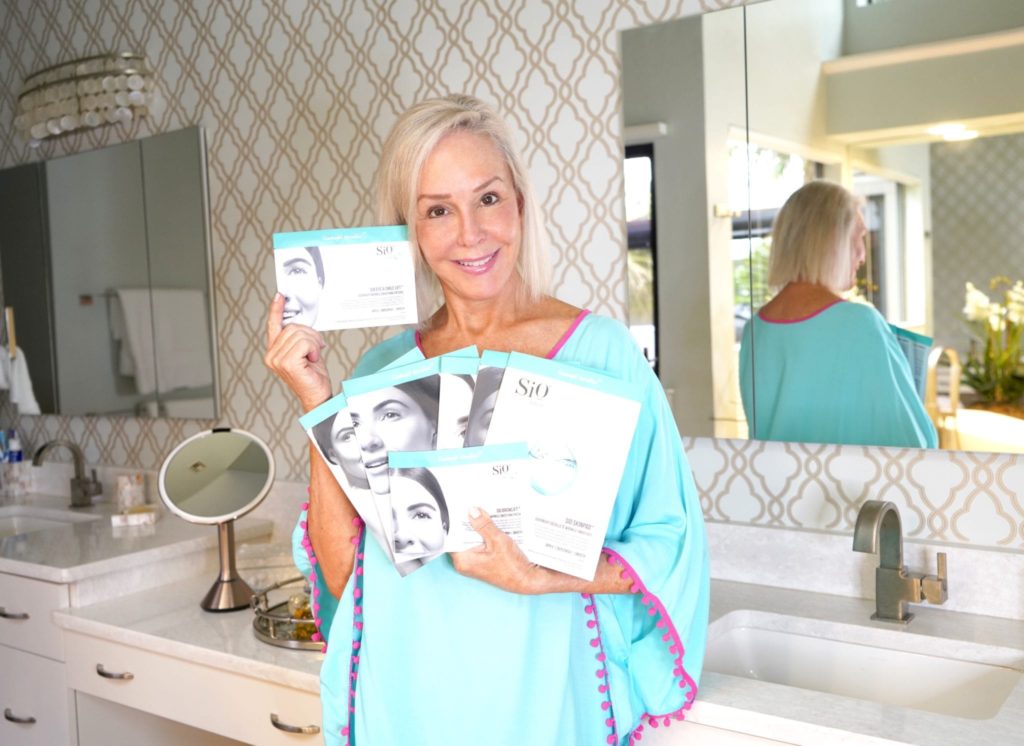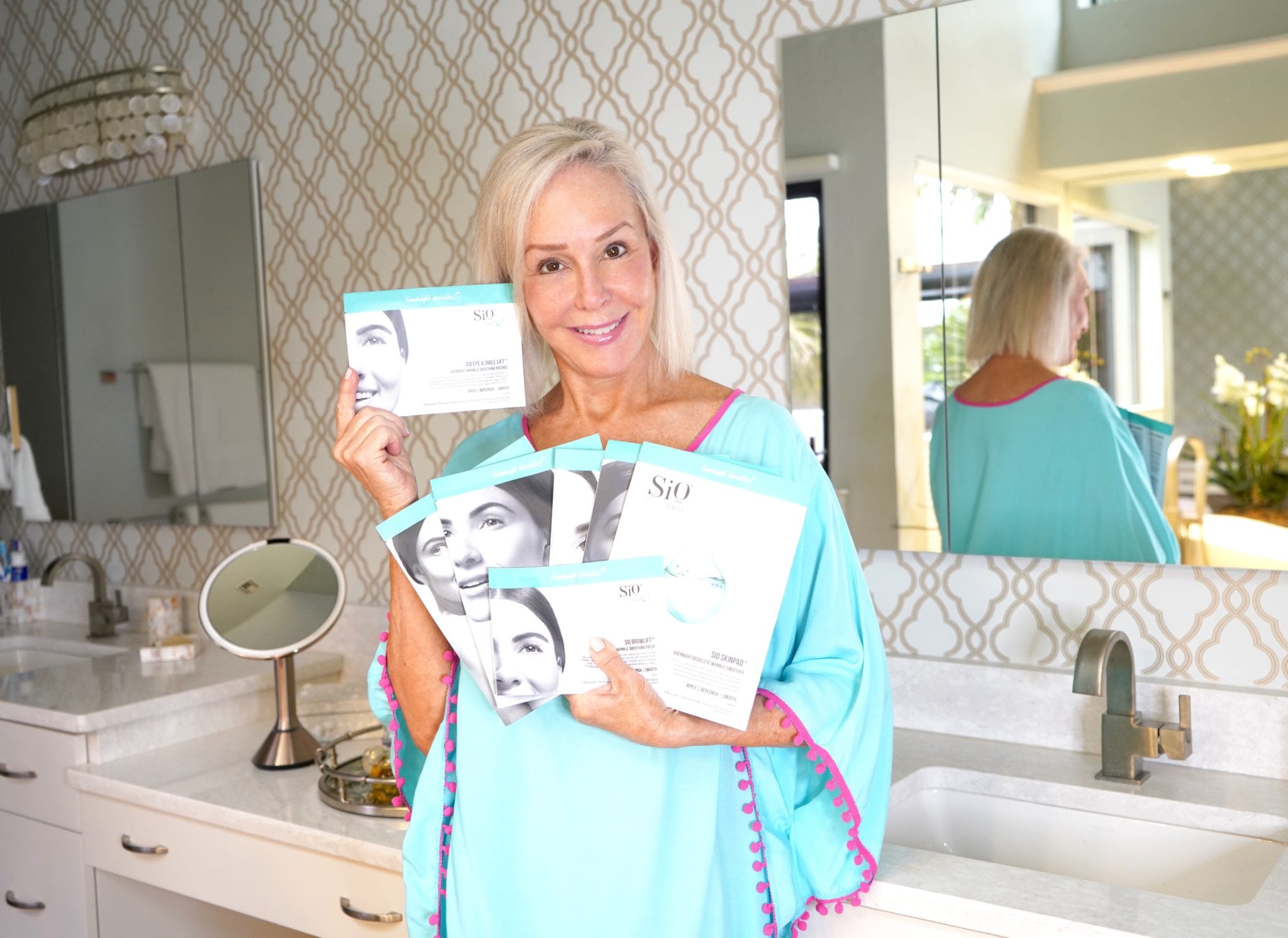 This post is sponsored by SiO Beauty. I was paid for this post and received the included beauty patches as compensation.
I am always on the hunt for products that can turn back the clock. Well I know that is impossible but I can be proactive and be consistent using products that can slow down the aging process by regenerating collagen and hydrating the skin. Today, I am using anti-wrinkle patches developed by SiO (pronounced "See-Oh) Beauty. These reusable patches have become part of my night time routine and I am definitely seeing some nice results after just a couple of weeks.
Do you have those areas that are just bugging you to death? Would you like to avoid Botox and surgeries? Try SiO beauty patches before you do anything else. I feel sure you will be glad you did.
About SiO Patches
Made with the highest quality Medical Grade Silicone. Hospitals have been using this ingredient to heal scars for years.
Contoured to fit and feel like a second skin.
Silicone restores collagen production by creating the ideal microclimate to draw moisture to the skin's surface. Collagen smooths wrinkles by pushing the skin up and out making the skin plump, firm and tight.
Dermatologist reviewed and approved as well as clinically proven and safe.
Unlike many competitors selling similar silicone patches, SiO patches are reusable up to 15 times and they are not gooey, wet, or messy.
These patches are all designed to gently hug the skin so that they are comfortable to wear and sleep in.
Any age can use these patches and get the benefits. SiO patches are used as a preventive treatment as well as to restore skin to a more youthful appearance.
read more
How To Use
Cleanse then dry – the patches adhesive will last longer if the skin is clean and dry
Remove the plastic film – place the pearl self-adhering patches around your desired area.
Wear the patches for a few hours or for better results wear them for 6-8 hours while sleeping.
Remove the patches by holding down the skin as you peel the patches off.
Rinse patches with water and let them dry then return them to enclosed storage shield. Store in a dust-free area.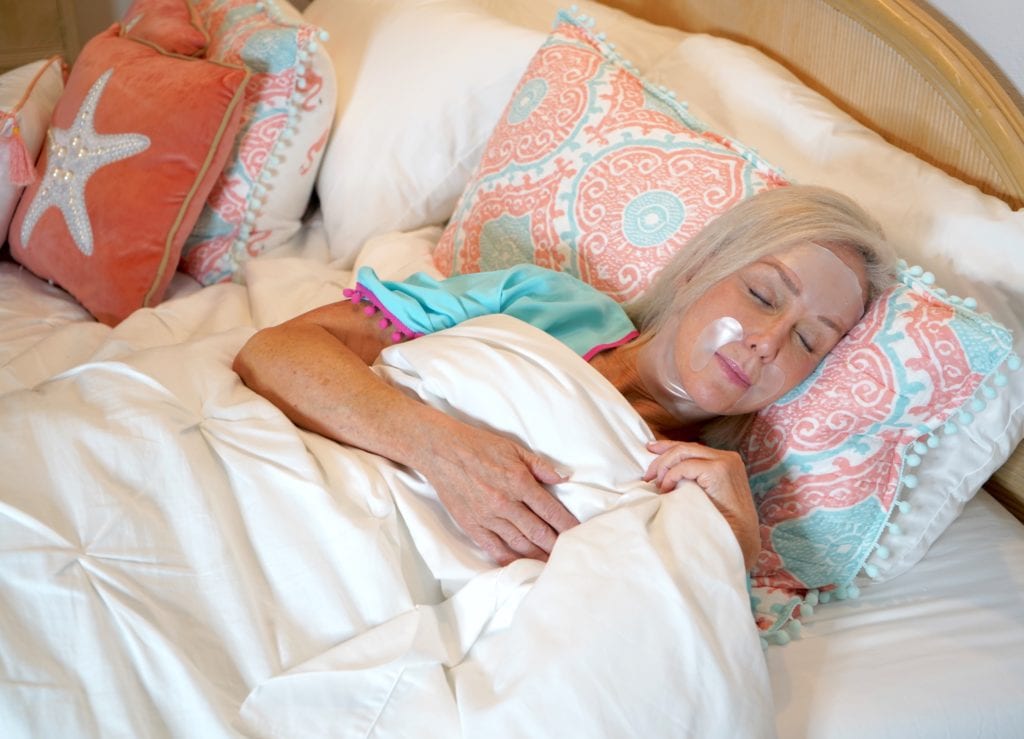 I was thrilled to know that SiO Beauty also creates patches for the chest, hands, knees, and elbows. These are areas that show major signs of aging that we sometimes forget about treating. My hands and neck seem to be my biggest culprits so I have really been thankful to see my hands looking softer with fewer wrinkles.
IN CONCLUSION
SiO Beauty is a very affordable daily beauty routine that softens fine lines, increases hydration and restores collagen. It can postpone invasive procedures and can be used by young skin as preventive or improve the look and feel of mature skin.
SALE ALERT
CHICO'S – 40% off your purchase Use Code: 58346
Ann Talyor – 50% off purchase Exclusions apply Use Code: HOPTOIT
J CREW – Up to 50% off Use Code: HEYSUMMER
LOFT – Friends & Family 40% off Use Code: FRIENDS
ULTA– 20% Off qualifying purchase in store and online. Apply code: 4EBEZ19191X Ends April 21st
SHESHE'S TIDBITS
I had the luxury of having Francesca (my assistant) with me all last week helping me knock out some great content that will be published soon here on SheShe Show. The house here on Sanibel is coming along. We just finished the living room and the master bathroom. I will share the updates soon!!
Gala's, weddings, graduations, holidays or just everyday wear…..we have fashion suggestions for you, so stay tuned. Be sure to check out ShopSheShe tab at the top in the menu bar. Hover over and choose the category in the drop down. We try to keep it up to date with the latest and greatest for all budgets. Subscribe here and then you won't miss a post. Simply enter your email in the pop-up box or below.
WELCOME new readers. We are a fashion/travel/lifestyle blog. We talk about anything and everything, from fashion, travel, health issues to even an occasional recipe. Let us know if there is a topic that interests you. We will do our best to bring that story to you. Have a great week sweet friends and thank you for following along. Without you, we could not continue on this crazy fun journey.