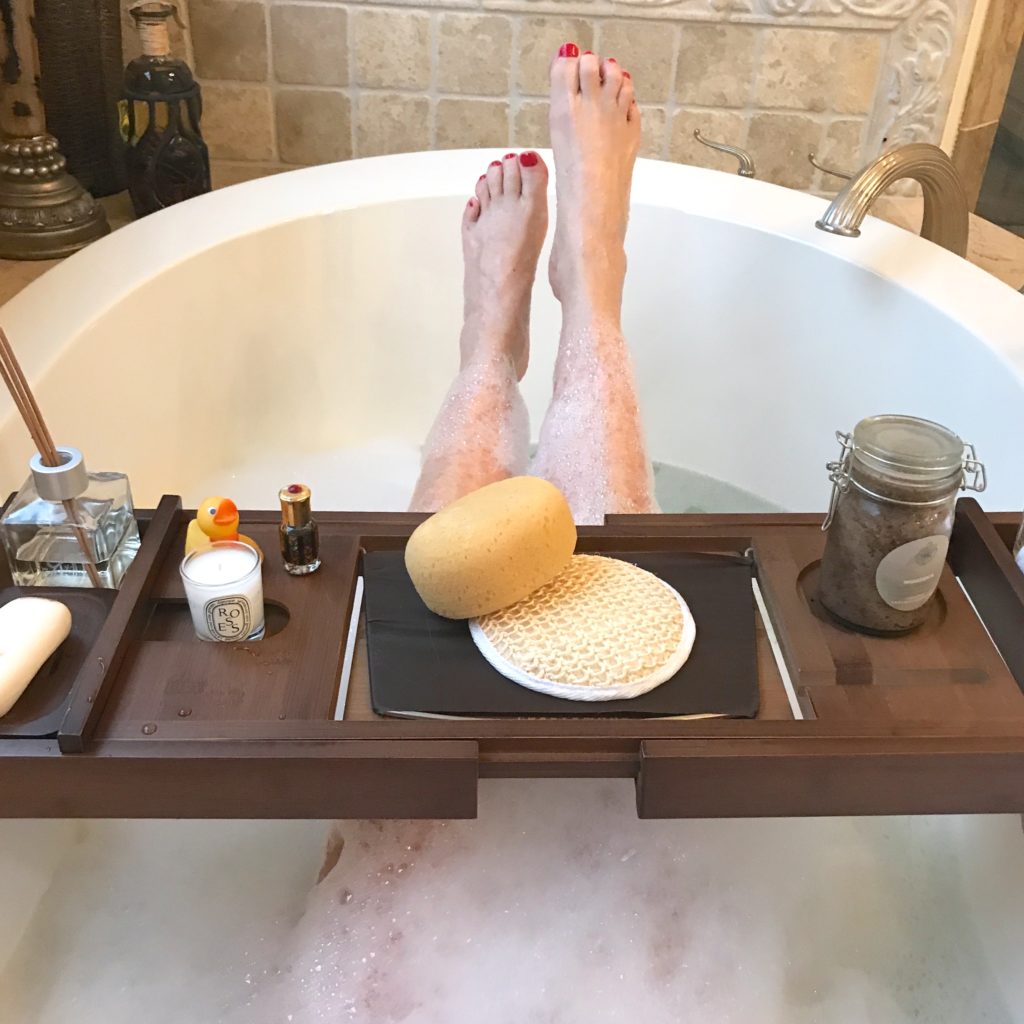 Self-care. Two words we are hearing A LOT about these days. Sometimes this term can be a bit confusing because it seems to mean a lot of things to a lot of people.
For our purposes today, self-care means anything that makes you feel valued, supported, inspired, motivated, worthy and encouraged. Self-care means making time for yourself and using that time to focus on YOU. Both in little ways and big ways, self-care is super important and can make a big impact on our lives.
Keep reading for some ideas on how to integrate self-care into your routine!

Switch up the music
This seems silly, but I really swear by it. Think of this as your "guilty pleasure" music–the songs that always leave you dancing in the driver seat. Make a playlist of these mood-boosting songs and let yourself enjoy them to the fullest. Roll the windows down, turn the speakers up, or even have a solo dance party in your bedroom. Changing up your music, and listening to music that uplifts you, can have an amazing effect on your mood.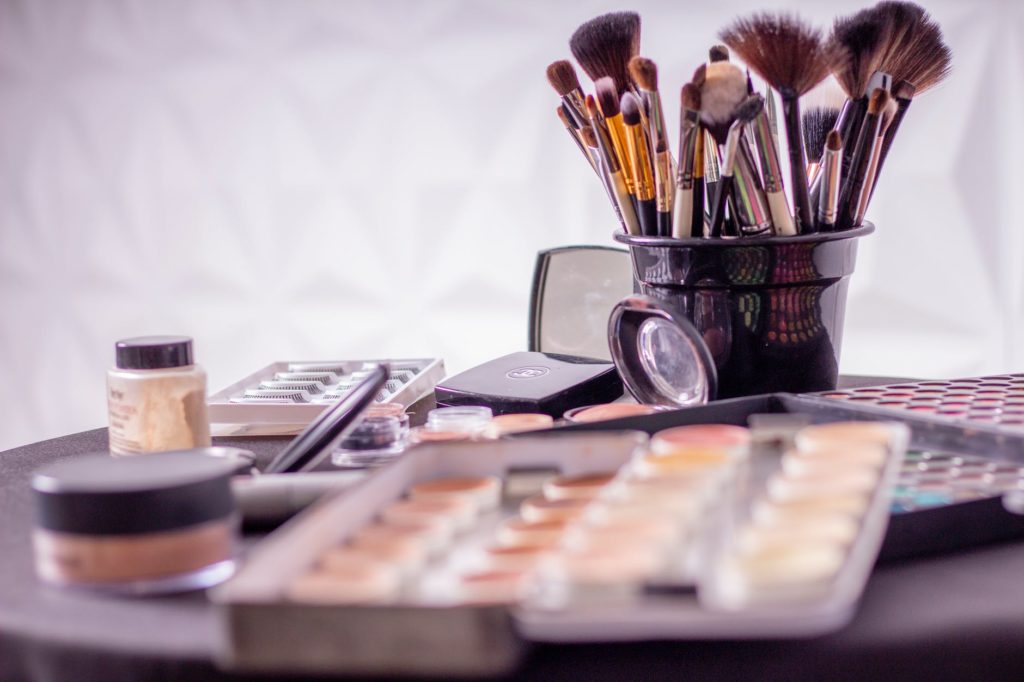 Get glammed
This one seems obvious, as we all love to feel pampered every once in a while. But if you can, try to have someone else glam you up–instead of you doing it for yourself. Even if it's just in your local Sephora, there's something about somebody else giving you some special treatment that makes you feel better.
Have a solo adventure
I reaallllly believe in this one. Most of the time when we make plans, it involves other people. But every once in awhile, it can be incredibly refreshing to take yourself out on a date. Make time on your calendar to go to dinner at your favorite restaurant alone, go on a solo hike, or take a road trip with no passenger. Give yourself the freedom to be alone with your own thoughts…and the results can be absolutely magic!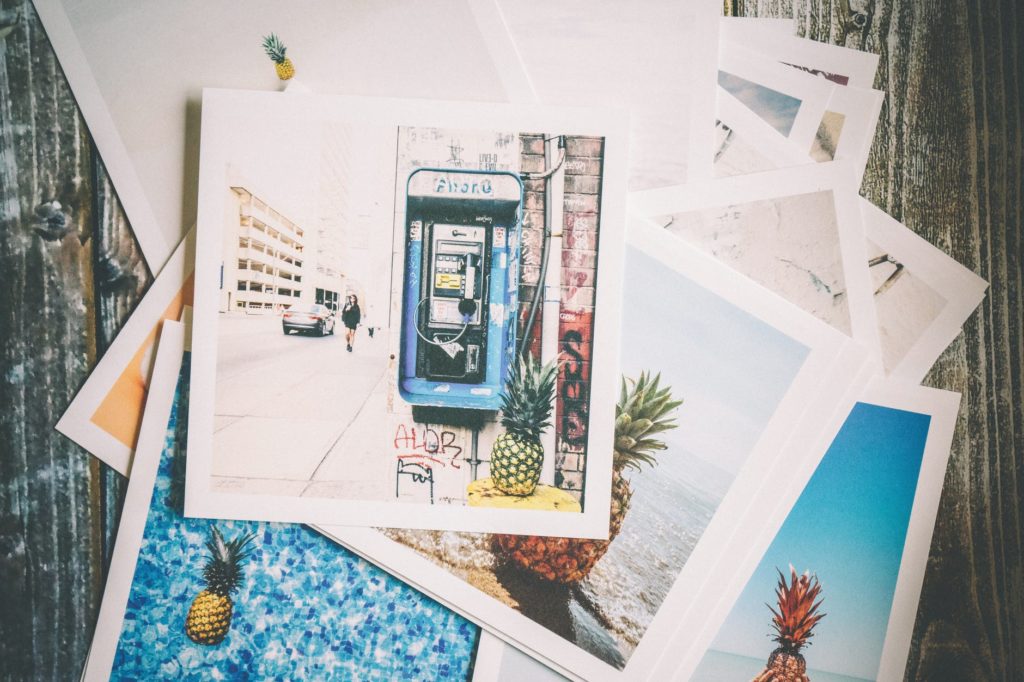 Take a trip down memory lane
I recently did this without necessarily knowing it was self-care, but quickly learned that it was EXACTLY that. These days, we rarely print out photos, yet we seem to be taking more than ever. The next time you're in the mood of some self-care, go to your local CVS and print your most recent photos. Then, write the memory associated with the photo on the back of it, along with the date and the names of those in the picture. It's a great way to remind yourself of the important things in life…while gaining a new collection of memories.
Want to take it a step further? Print out extra photos and send them to your friends and family in the photos!
Sound the alarm
If you're looking for a routine, try this: set an alarm for every day, and have it trigger a certain self-care action. Whether it's writing down everything you're grateful for, giving yourself 15 minutes of reading, or just some simple deep breaths–let these alarms be a trigger to do something that impacts your day in a BIG way.
What do you do to practice self-care? Leave us all some ideas in the comments below.
SHESHE'S TIDBITS
We are enjoying the cooler temps in Colorado this week. Catching up on some much-needed rest and then entertaining a few friends and family, so stay tuned. You can follow along on my Instastories @shesheshow
Gala's, weddings, graduations, holidays or just everyday wear…..we have fashion suggestions for you, so stay tuned. Be sure to check out ShopSheShe tab at the top in the menu bar. Hover over and choose the category in the dropdown. We try to keep it up to date with the latest and greatest for all budgets. Subscribe here and then you won't miss a post. Simply enter your email in the pop-up box or below.
WELCOME new readers. We are a fashion/travel/lifestyle blog. We talk about anything and everything, from fashion, travel, health issues to even an occasional recipe. Let us know if there is a topic that interests you. We will do our best to bring that story to you. Have a great week sweet friends and thank you for following along. Without you, we could not continue on this crazy fun journey.