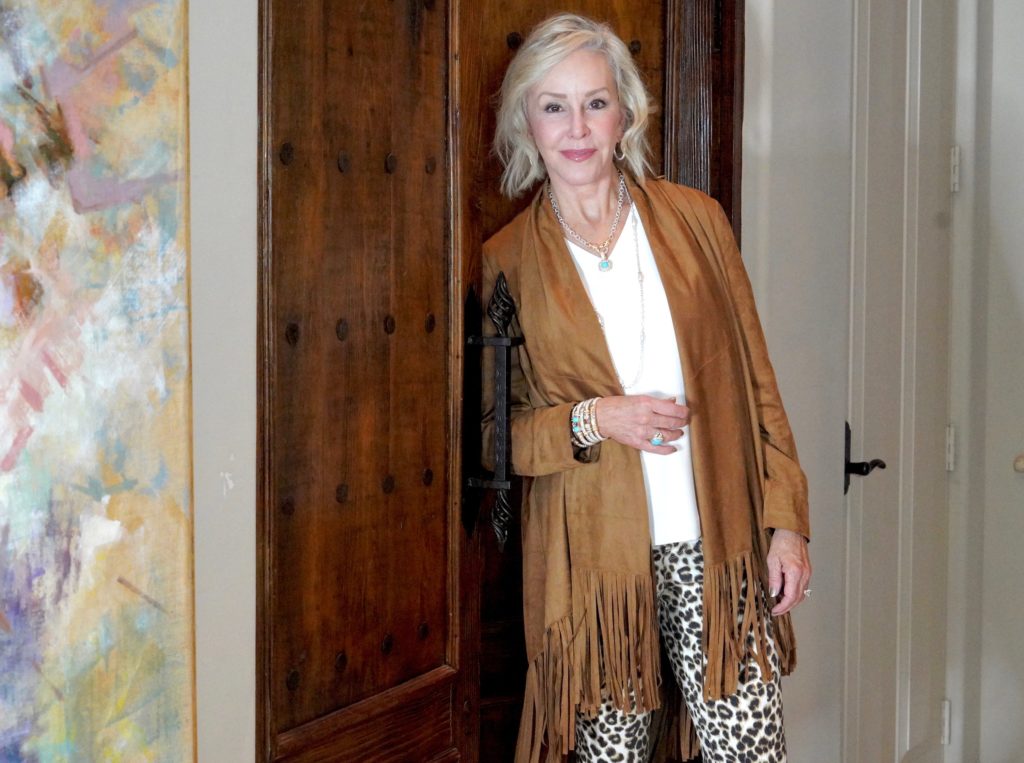 This post is brought to you in partnership with Vahan Jewelry. All opinions are my own.
If you don't know by now, I am and have been obsessed with beautiful baubles all of my life. I even talk in my about page coming out of the womb with earrings on. Ha Ha! Well, today I could not be more excited to share with you all about Vahan, a fine jewelry brand that is off the chart so chic & gorgeous that I know you will love.
ABOUT VAHAN
Vahan jewelry was founded in 1968 by French designer, Leon "Sacha" Der Calousdian, however, the brand is based in the United States. They have been creating timeless collections of women's jewelry for 50 years and seen on so many celebrities from Carrie Underwood to Jennifer Lopez.
VAHAN JEWELRY
All of their pieces are awesome enough to wear casually, at the office or with a beautiful cocktail dress. The fact that I can wear any of this jewelry with my jeans or a ball gown makes it worth my investment. Like in fashion these days, just about anything goes and the same goes with how we wear our jewelry too. Mixing metals has broken the rules allowing us to have more freedom to explore more ways to wear our jewelry. I am always mixing and matching my pieces doing the unexpected that makes for a unique look.
Vahan Jewelry comes in combinations of diamonds, 14k gold, sterling silver, and semi-precious stones. Comparably I find their jewelry a great value but at the highest quality. Any of these pieces would be the perfect gift for many special occasions. I think it would be great to start a collection for your daughter or granddaughter by gifting them a piece for birthdays, graduation or even marriage. I know I would love to be on the receiving end of a special gift from Vahan Jewelry.
WHAT I AM WEARING
MY BRACELET STACK
BRACELET 1, BRACELET 2, BRACELET 3, BRACELET 4, BRACELET 5, BRACELET 6
I have collected some of my own beautiful pieces of fine jewelry over the years, but I haven't bought anything lately. I love the bracelets so much I have decided that I am going to purchase either this Vahan bracelet or this one because I will be able to work it into my bracelet stack that I wear every day.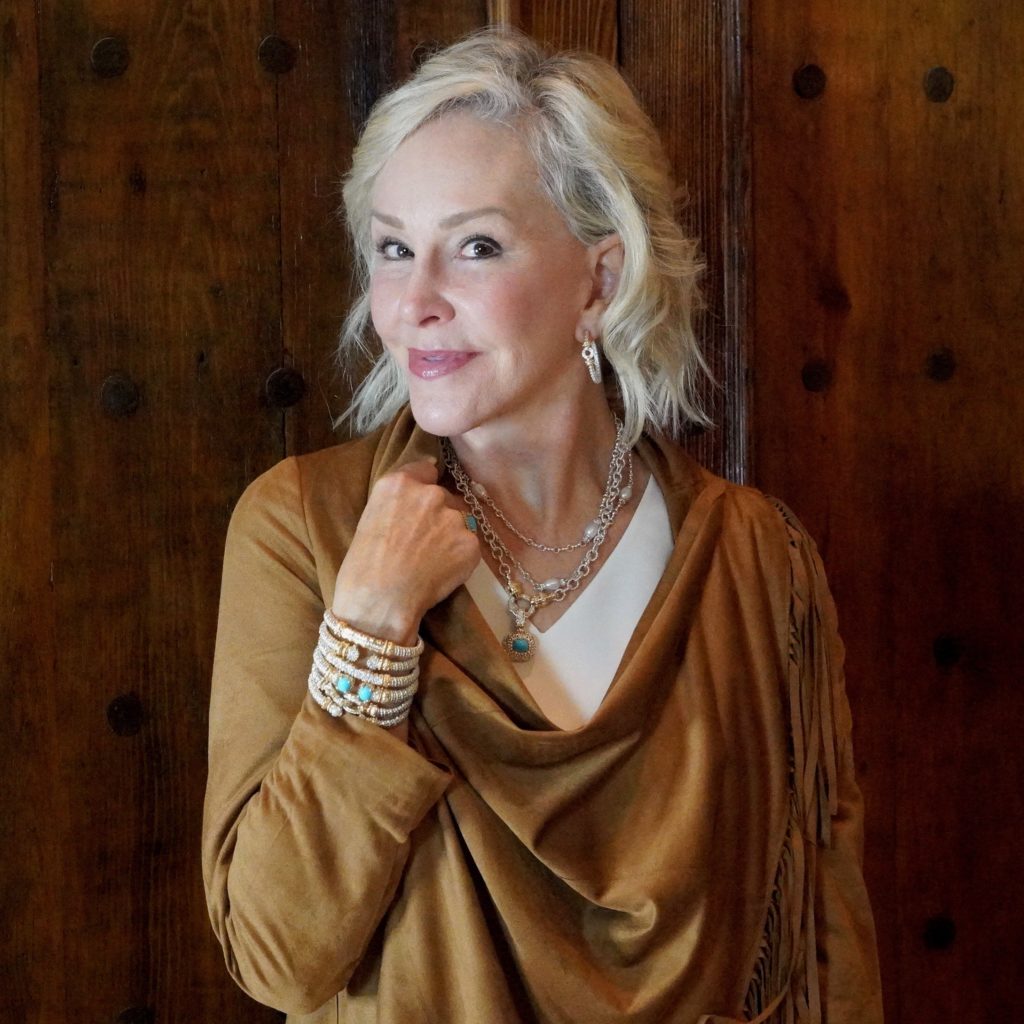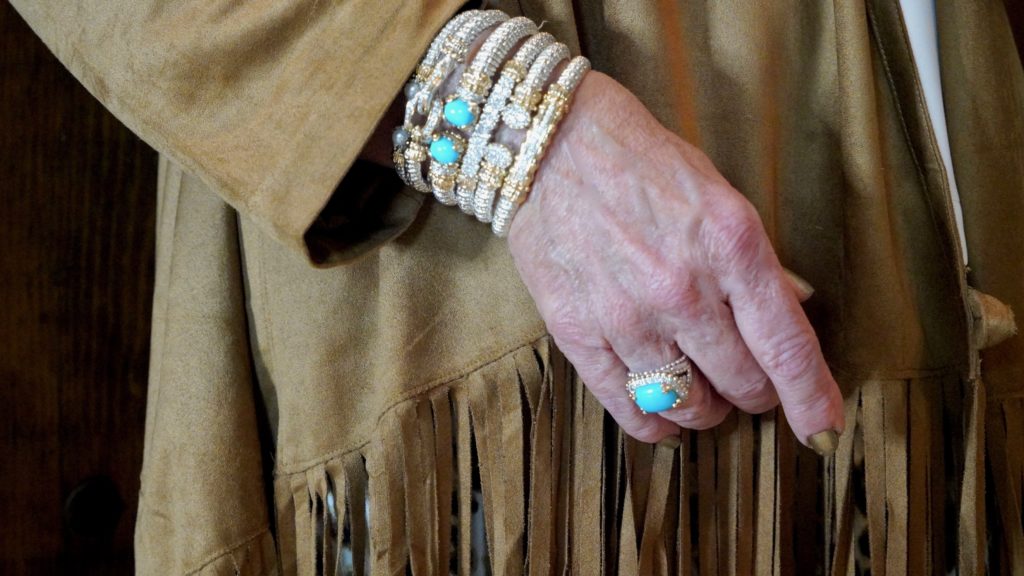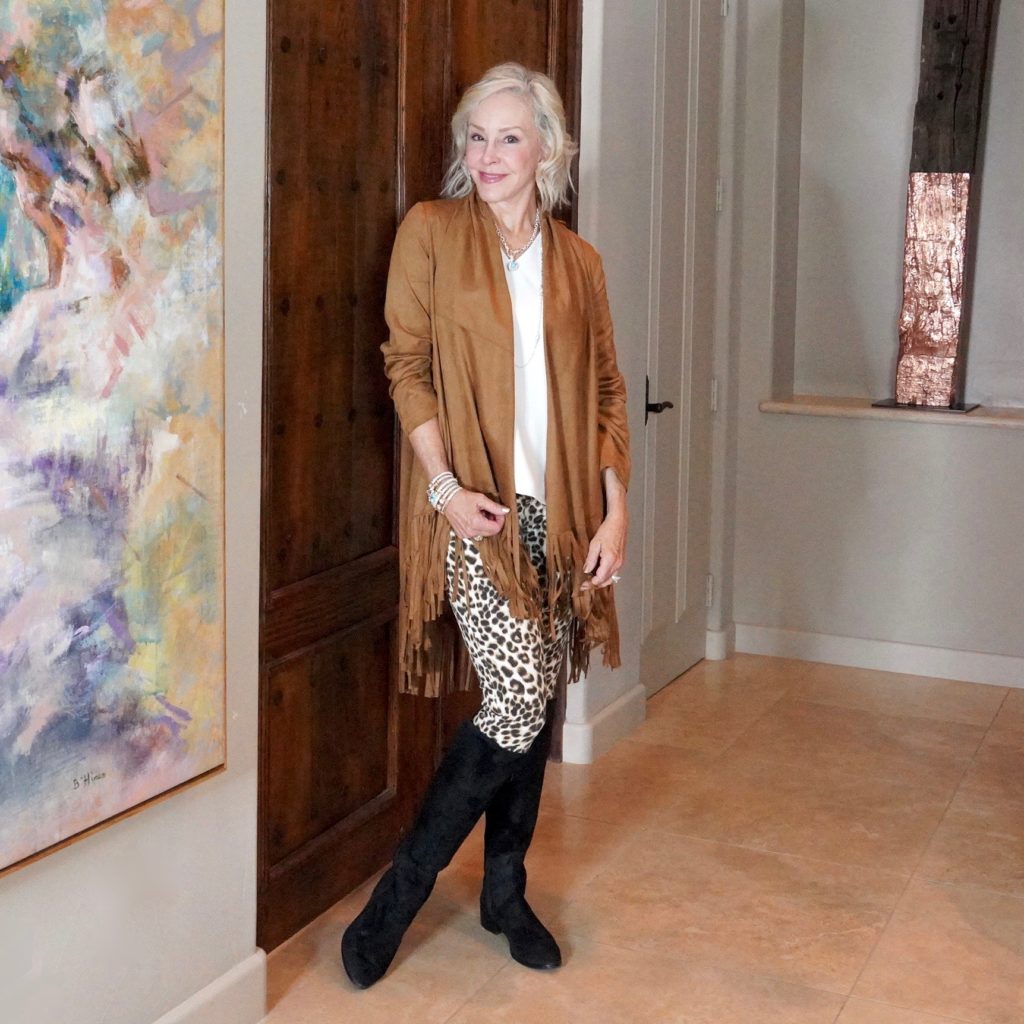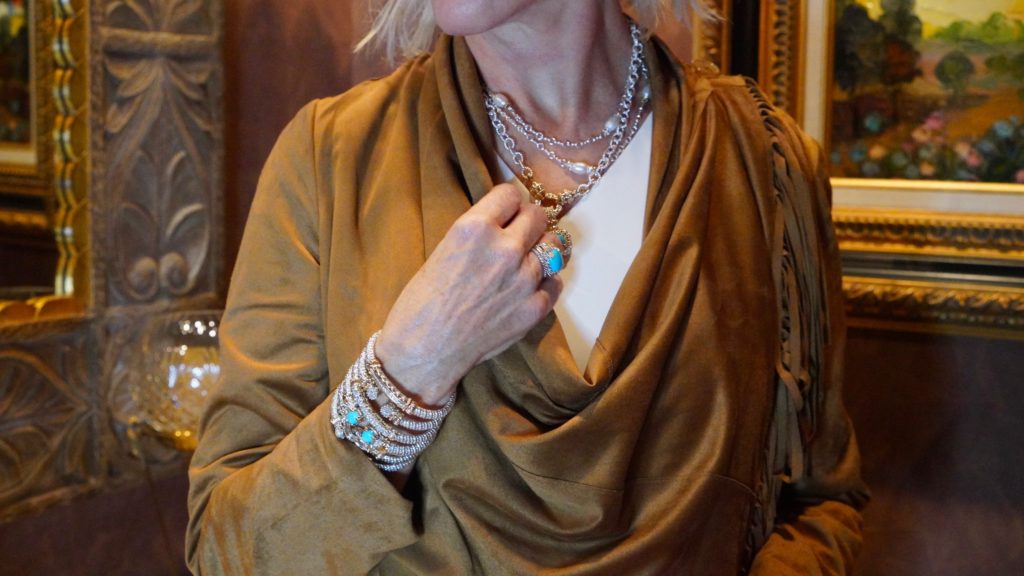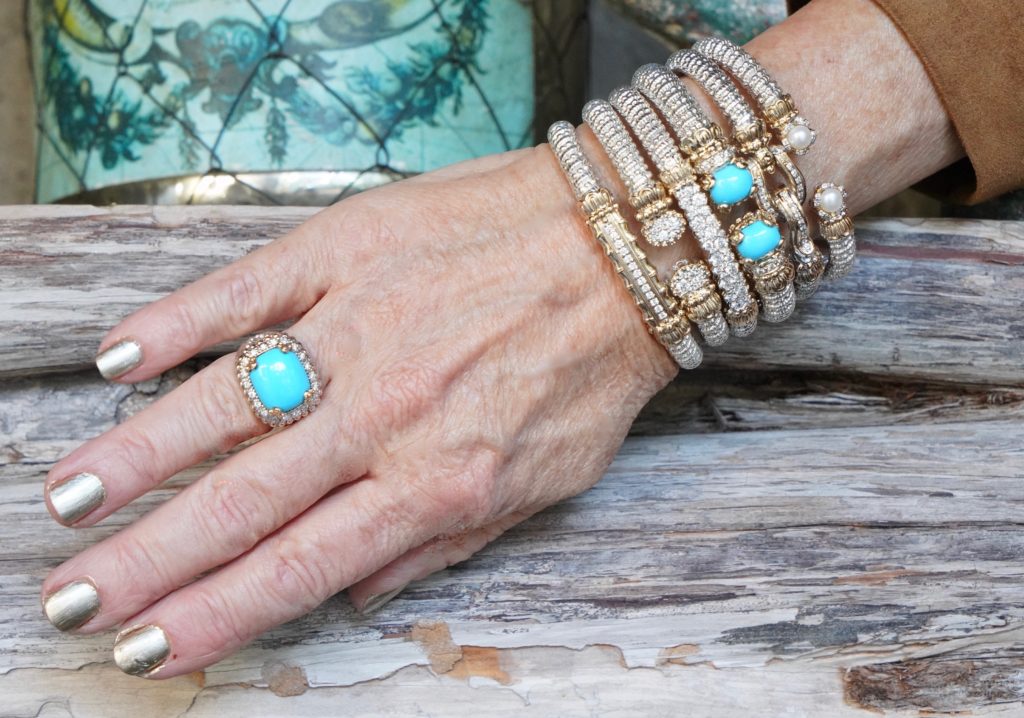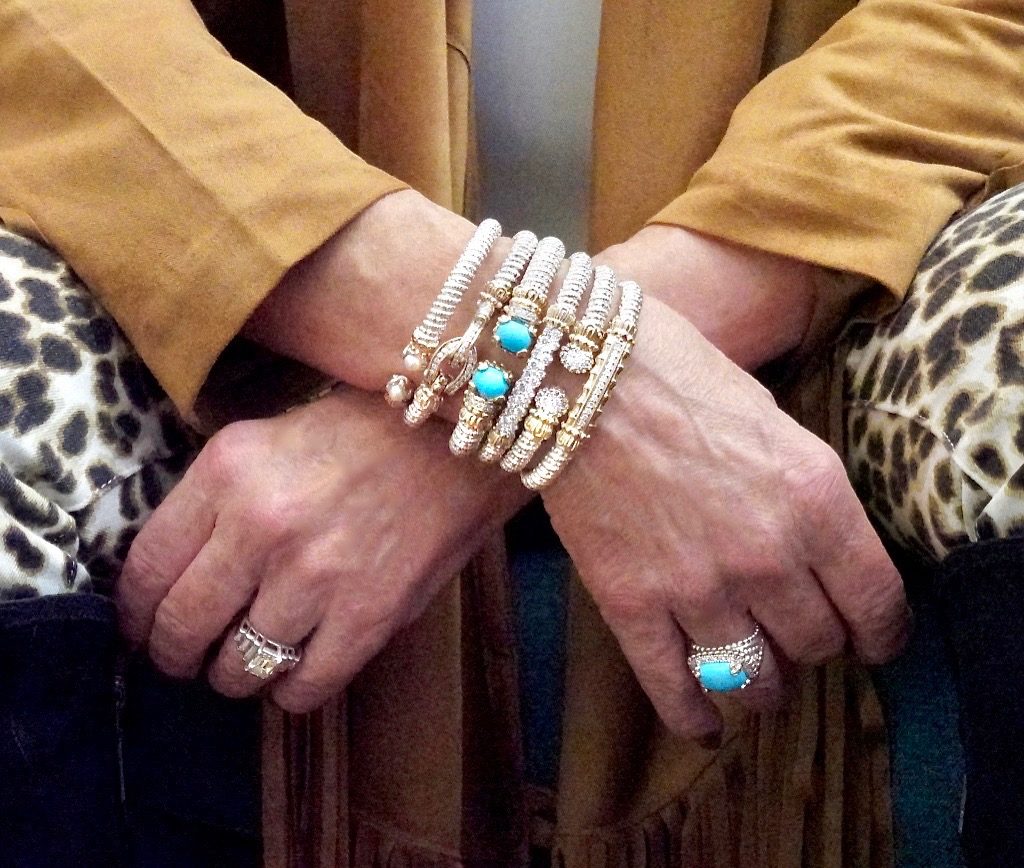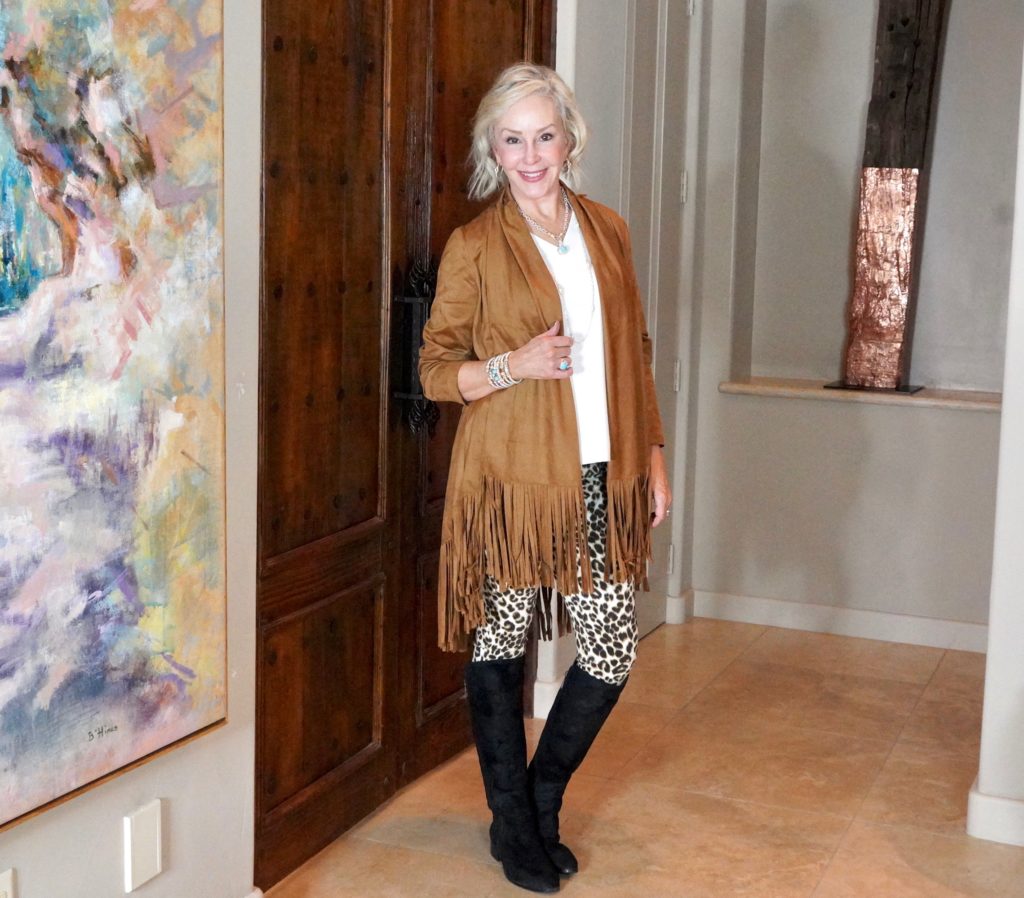 IN CONCLUSION
When looking for investment pieces I always look for versatility. Vahan Jewelry is wearable, beautiful, versatile and timeless. If you are looking for a special piece for that special occasion or you just want to treat yourself then be sure to include Vahan Jewelry as your choice. You see by the photos why we love this brand so much. It's jewelry that will be passed down for generations.

SHESHE'S TIDBITS
We had a great weekend in Austin and another Longhorn win……but it was close. I don't know how they will fare with their always tough rival the Oklahoma Sooners later on in October?
SUPER EASY WAY TO SHOP MY LOOKS:  DOWNLOAD THE LIKETOKNOW. IT APP ON YOUR PHONE AND FOLLOW ME ON IT BY CLICKING HERE.
CHECK OUT MY INSTAGRAM SHOP TO SHOP ALL OF MY INSTAGRAM LOOKS.
Gala's, weddings, graduations, holidays or just everyday wear…..we have fashion suggestions for you, so stay tuned. Be sure to check out ShopSheShe tab at the top in the menu bar. Hover over and choose the category in the dropdown. We try to keep it up to date with the latest and greatest for all budgets. Subscribe here and then you won't miss a post. Simply enter your email in the pop-up box or below.
WELCOME new readers. We are a fashion/travel/lifestyle blog. We talk about anything and everything, from fashion, travel, health issues to even an occasional recipe. Let us know if there is a topic that interests you. We will do our best to bring that story to you. Have a great week sweet friends and thank you for following along. Without you, we could not continue on this crazy fun journey. XOXO, SHESHE