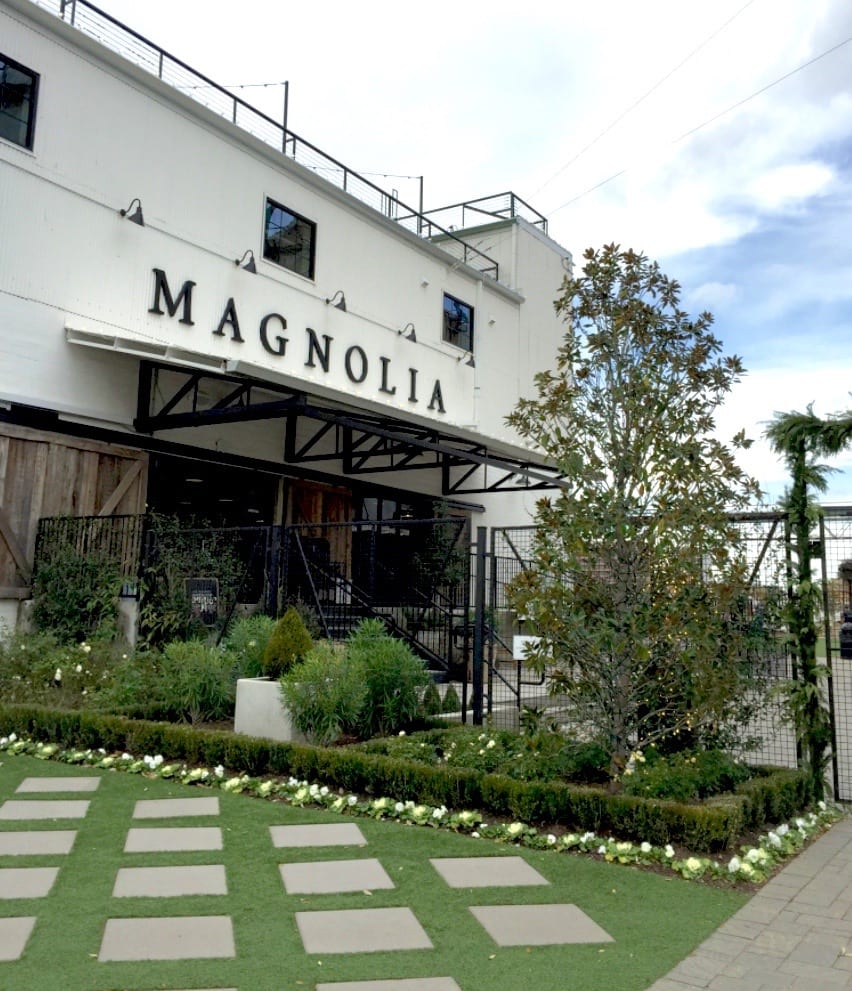 As you all might have heard by now, the beloved Fixer Upper show will be ending after it's fifth season on HGTV. Wacoans Chip and Joanna Gaines made the announcement earlier this week, producing a wave of sadness in the Waco community- and an even larger wave of people venturing to Magnolia to experience the empire in it's height of glory.
So we thought it would be a perfect time to produce a small series on just how to navigate the town of Waco, and how to plan a perfect weekend getaway in the land of shiplap. Up first we have some tips on where to stay during your trip, including a look at the Magnolia House…otherwise known as your newest obsession.
Hotels
The Hilton Hotel and Hotel Indigo, both situated in the heart of downtown Waco, provide guests with a variety of different activities while making them feel at home. The Hotel Indigo prides itself on being Waco centered, to provide guests with the most authentic experience.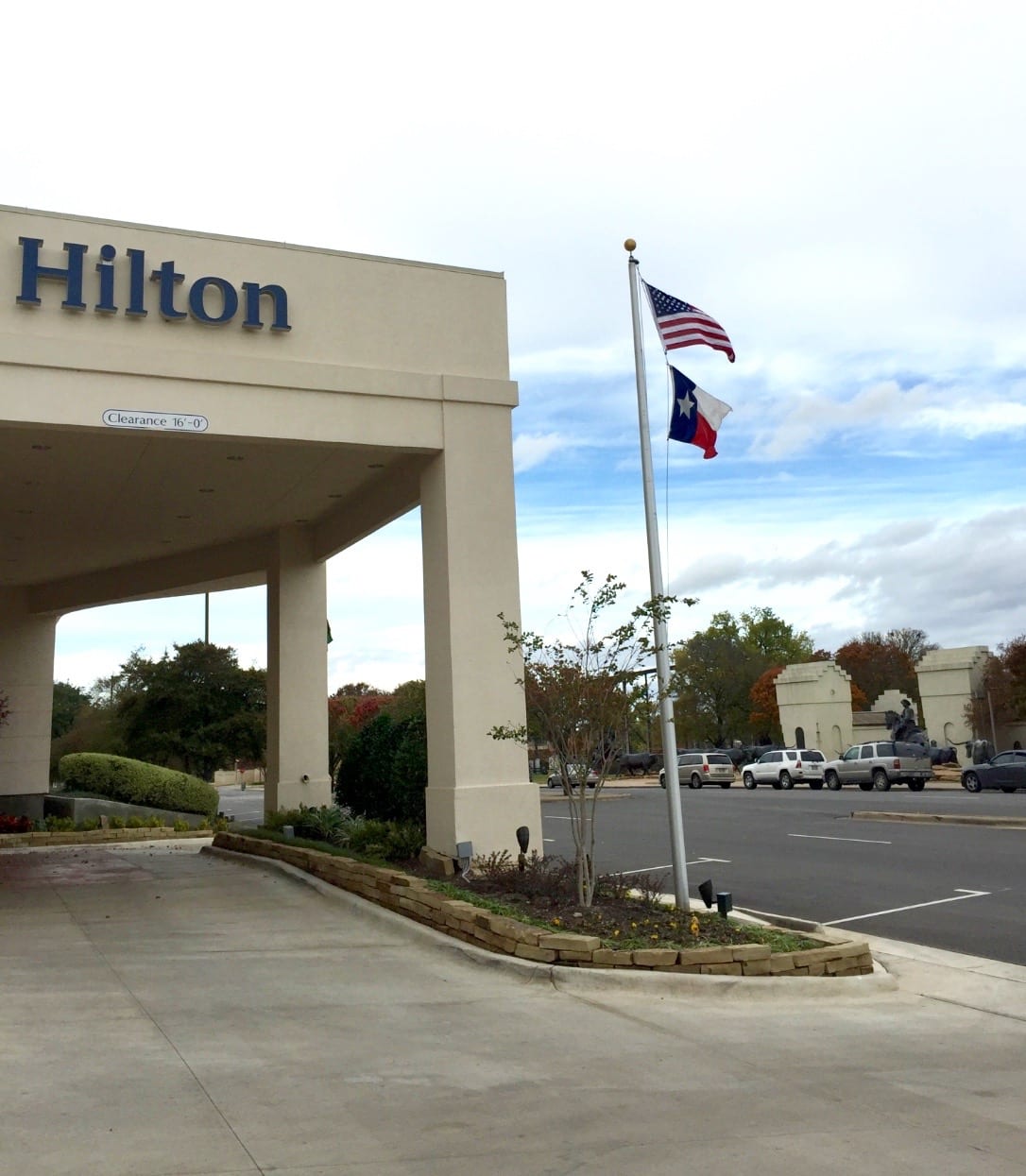 "Our hotel is neighborhood inspired," says Krystal Arreola, the front desk manager. "We use cotton in rooms, display Texas Rangers décor, and always have Baylor decorations throughout the hotel. It is very locally themed."
Along with this inspired décor, the Hotel Indigo is also home to the Brazos Bar & Bistro restaurant. The restaurant is located inside of the hotel, but is available to both hotel guests and other Wacoans looking for a delectable bite to eat.
The Hilton Hotel also promises several entertainment qualities, due to its shared space with the Waco Convention Center. In addition, the hotel has a live jazz band performance for guests on the first Friday of every month. But according to Faith Johnson, a new employee at the Hilton Hotel in Waco, this isn't all that draws guests to the Hilton.
"Most people know when they come here that they are going to be treated like they should," she suggests. "The Hilton brand is one of the more trusted brands, and people have high expectations that they know will be met when they stay here."
For a slightly less expensive option, many tourists flock to hotels further away from the Baylor campus. Within a small parameter around the city, there are dozens of La Quinta, Comfort Suite, Holiday Inn, Quality Inn & Suite and Best Western locations to choose from. These hotels average at smaller rates throughout the year, but experience a drastic increase when the Baylor Bears take the field.
"Our hotel averages at around $140 to $160 regularly," explains Victoria Castillo, a receptionist at the Comfort Suites on I35 North. "But when football season starts, it can get close to $500 for a one-night stay."
For more lodging resources, you can refer to this website.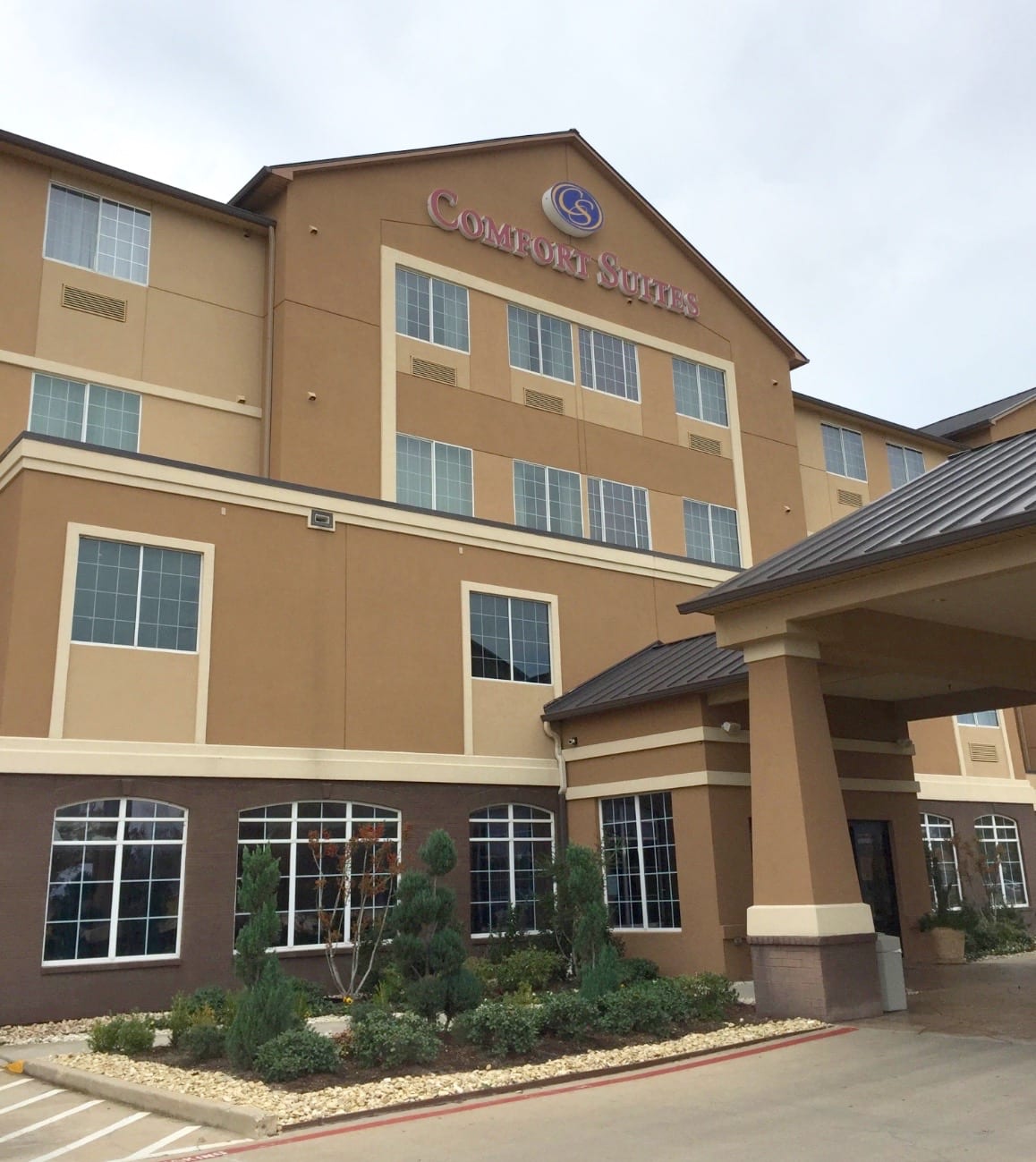 So what makes these hotels worth it? For some, it is the proximity to the many promising tourist activities located throughout Waco. But according to Castillo, most guests have a very different reasoning.
"They really just like their own space," explains Castillo. "What draws them most is just the privacy from others."
Bed-and-Breakfasts
Besides these hotels, a wealth of bed-and-breakfasts have recently come to the attention of many Waco visitors, who are looking for a more "at-home" experience.
"Most B&B's have a different personality than hotels," explains Retha Strickland, co-owner of the Bed-and-Breakfast on White Rock Creek. "Each room is usually decorated differently, and is just overall a lot more friendly."
The Cotton Palace, a B&B located on Austin Avenue, was created by Vicki and Jackie Matthews. The two moved back to Waco after building a drilling company together in west Texas for nearly 13 years, and wanted to share a beautiful home with their beloved Wacoans. Vicki is one of the Cotton Palace's innkeepers, where she helps guests in any way needed to give them an authentic stay.
The Cotton Palace offers seven different rooms, with rates averaging at $200 per night. Each room is decorated with a classic charm, and includes a luxurious bed, free wireless internet and cable television. While all rooms have bathrooms, some also include jetted tubs, antique furniture, and unique artwork. A gourmet breakfast is prepared each morning by the innkeepers, and is served in the dining room for guests to meet each other over the daily meals.
Other bed-and-breakfast options in the Waco area include the Spencer House, the Bed-and-Breakfast on White Rock Creek, and the Brazos Oaks Bed-and-Breakfast. The Spencer House features rooms without adjacent walls, giving guests some additional privacy during their stay.
The Bed and Breakfast on White Rock Creek features a unique "great room," which includes a large stone fireplace and cathedral ceilings. This room is designed to encourage a communal atmosphere, creating an opportunity for guests to meet and gather throughout their stay.
But along with this communal atmosphere comes opportunities for additional privacy. "All of our seven rooms are private outside rooms," explains Mrs. Strickland. "They all have their own appliances, furniture, and even porches. For the most part they are not contained inside the house."
The newest (and most talked about) lodging opportunity for Waco visitors is the Magnolia House, created by Chip and Joanna Gaines. The Magnolia House opened in the spring of 2016, after being featured on their pair's famous HGTV show "Fixer Upper", which is now scheduled to end after its fifth season.
With a price tag of almost $1000 per night and no room availability until the fall of 2018, it is safe to say that the Magnolia House is every bit as luxurious as it is popular. The house sleeps eight guests, and features beautiful décor from Chip and Joanna's décor and home goods store located nearby.
While the rooms in the property cannot be booked individually, they each feature Joanna's interior designs along with renovations completed by her husband Chip. The two bought and flipped the property on an episode of their television program, encouraging many to flock to Magnolia & Waco for this unique experience.
Regardless of your lodging choice, Magnolia & Waco promise to give visitors a home away from home during their visit. For more information on any of these properties, or a full list of lodging options, please visit www.wacoheartoftexas.com/lodging.
SHESHE'S TIDBITS
Right now Alice + Olivia is having a Friends & Family Sale Online & In Store 25% off your entire order until midnight Oct 9th. Great styles are selling out fast, so do not wait. Remember to size up one size.
If you are thinking about trying out Instagram, but don't know where to start, then go to our recent post for the video tutorial. It will explain step by step in an easy understandable way.
Gala's, weddings, graduations, holidays or just everyday wear…..we have fashion suggestions for you, so stay tuned. Be sure to check out ShopSheShe  tab at the top in the menu bar. Hover over and choose the category in the drop down. We try to keep it up to date with the latest and greatest for all budgets. Subscribe here and then you won't miss a post. Simply enter your email in the pop up box when you come to this site or at the top of this page in the subscribe box.
WELCOME new readers. We are a fashion/travel/lifestyle blog. We talk about anything and everything, from fashion, travel, health issues to even an occasional recipe. If there is a topic that you are interested in, then let us know. We will do our best to bring that story to you. Have a great great week sweet friends and thank you for following along. Without you, we could not continue on this crazy fun journey!