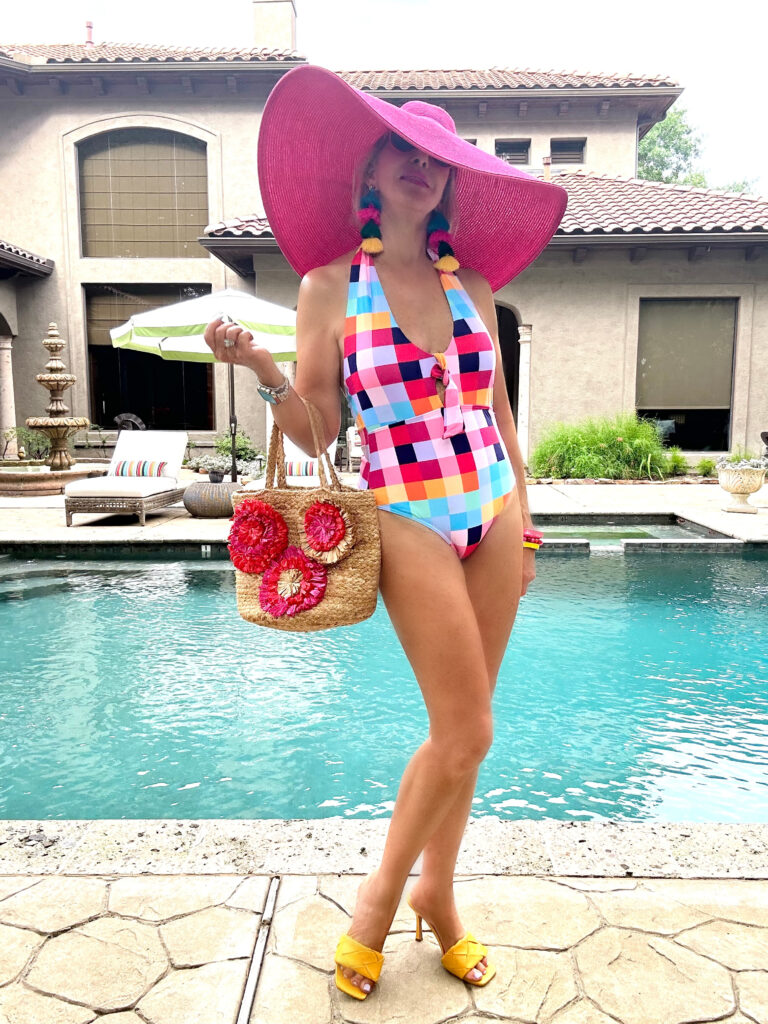 When I say the word "swimwear," I bet most of your hearts sink or you get that nervous feeling in the pit of your stomach. Wearing a swimsuit confidently over 40 may seem scary, nerve-racking, or for some of you, even downright impossible – but it doesn't have to be that way! Today I am sharing my best tips and styles to help you rock swimwear with confidence this summer – whatever size, shape, or age you are!
Table of Contents
Shop My Outfit Details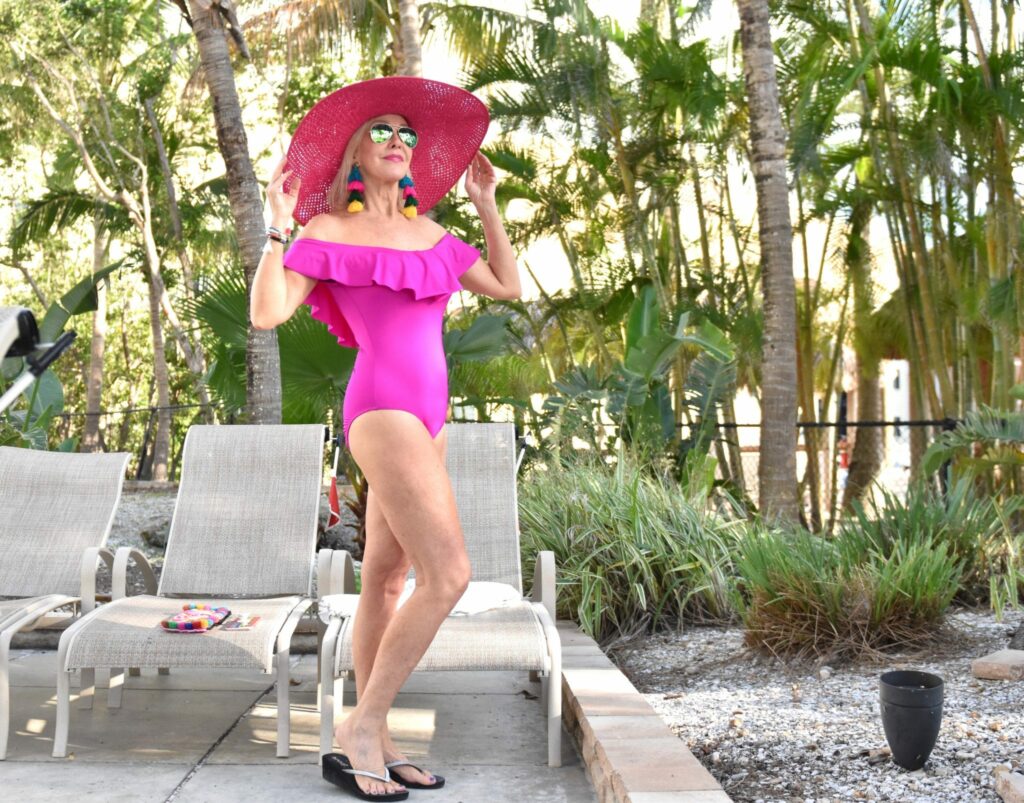 Prep for Your Swimwear Shopping Experience
I prefer to order swimsuits online so that I can try them on in the comfort of my own home, under lighting I am accustomed to or even outside in the natural light. Before ordering, always check the retailer's policy to make sure that swimwear is returnable! Order 3 or 4 styles in 2 sizes and return the ones that don't work within the designated timeframe. Be sure to leave the tags on and not remove any safety linings!
If you do choose to shop in-store, set yourself up for success by doing your hair, your makeup and getting a spray tan for the ultimate slimming effect to boost your confidence! I have linked my favorite at-home sunless tanners below if you prefer a DIY tan. Check out my tips for self-tanning in this blog HERE. Fluorescent lighting is never flattering so do everything you can to make yourself feel good before trying on.

Best Suit Styles for Body Shapes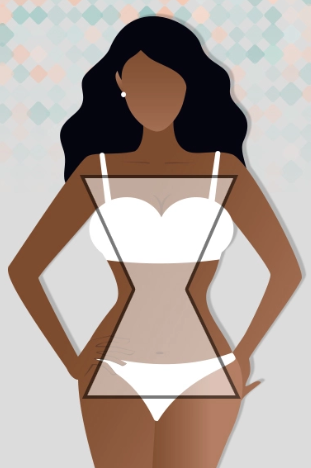 HOURGLASS: This silhouette is naturally proportionate and balanced. Try an asymmetrical or waist-cut out one-piece or any style with a belt / wrap around the midsection to accentuate your waist! Tankinis with a halter top always flatter hourglass shapes. Opt for bold colors and color blocking. Stay away from prints or mix and match.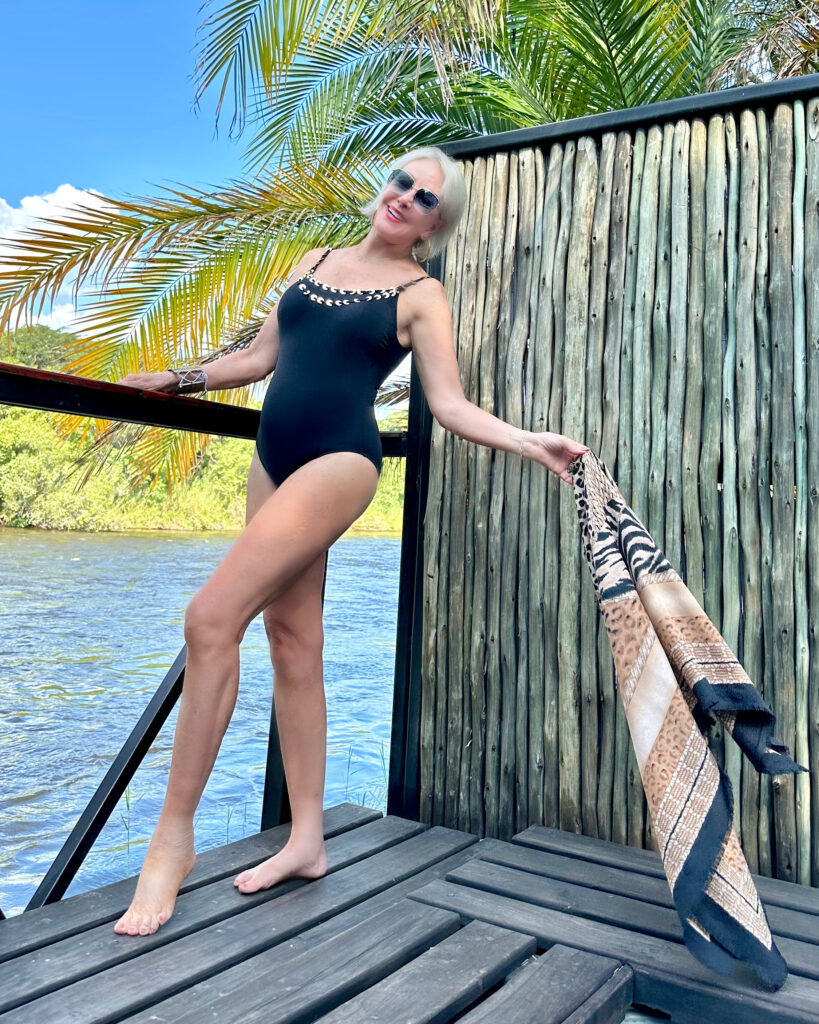 This black swimsuit by Miracle Suit is amazing! I have sold so many and there is still stock and sizing. The smallest size they offer is a size 8 but an 8 fits like a size 6.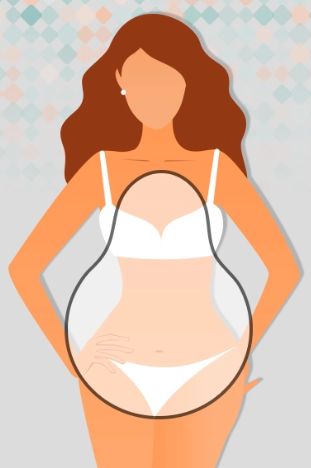 PEAR: This body shape has a defined waist with a bust visibly smaller than the hips. The goal here is to give the allusion of balance taking the focus off the bottom and draw the eye to the top. Try ruffles, wide-set straps, or embellished tops to enhance your upper body!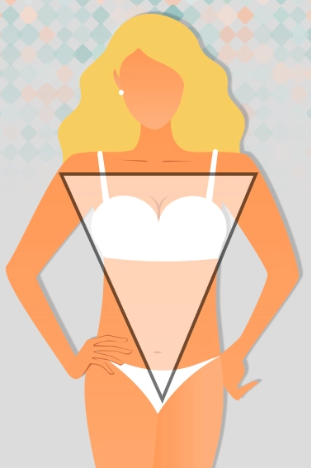 INVERTED TRIANGLE: Inverted triangles have a subtle waist, ample bust and shoulders, and slim hips. Essentially your bust or shoulders are larger than your hips and lower body. Stick with swimsuits that highlight your lower body and de-emphasize your bust. Think hip embellishments, fringe, or patterned bottoms with solid tops!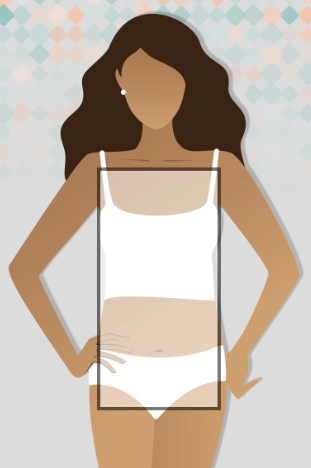 RECTANGLE: Your body is proportional but without an accentuated waist…basically, you're missing CURVES so let's create them! Give the illusion of curves by wearing swimwear that form-fitting your waist and adding volume to the upper and lower body. Utilize lines and patterns that give the illusion of body curves or a one-piece that crosses in the front. Underwire or padded tops can help enhance your bust while strings, embellishments, fringe, or ruffles can accentuate the bottom – just don't overdo it!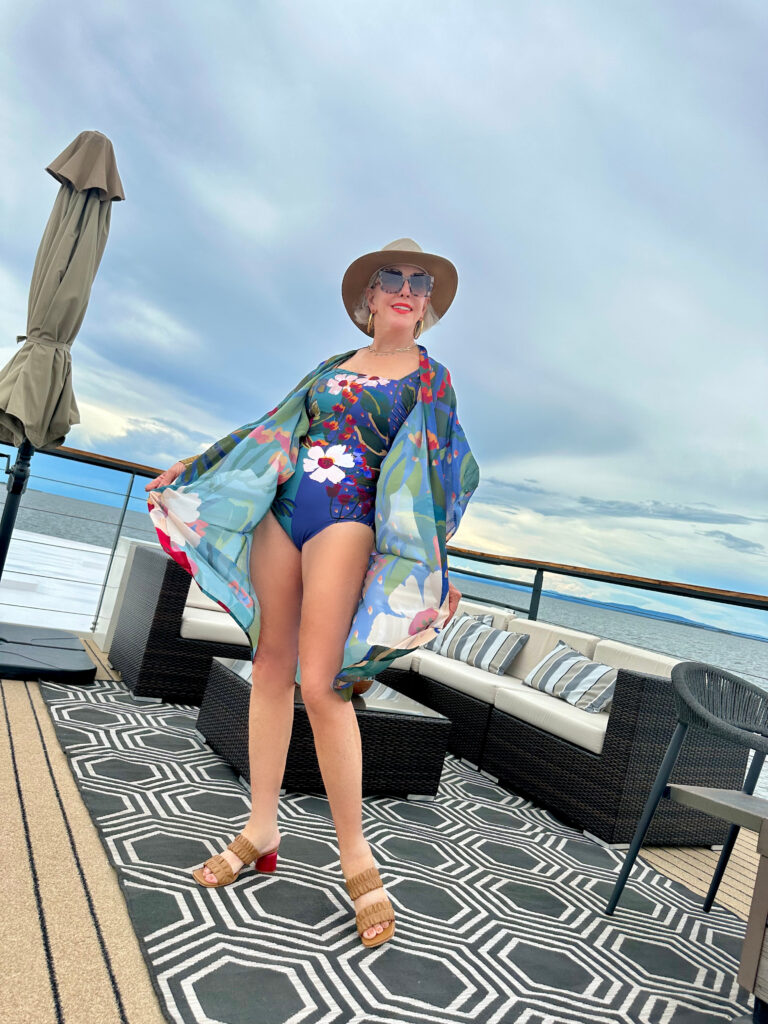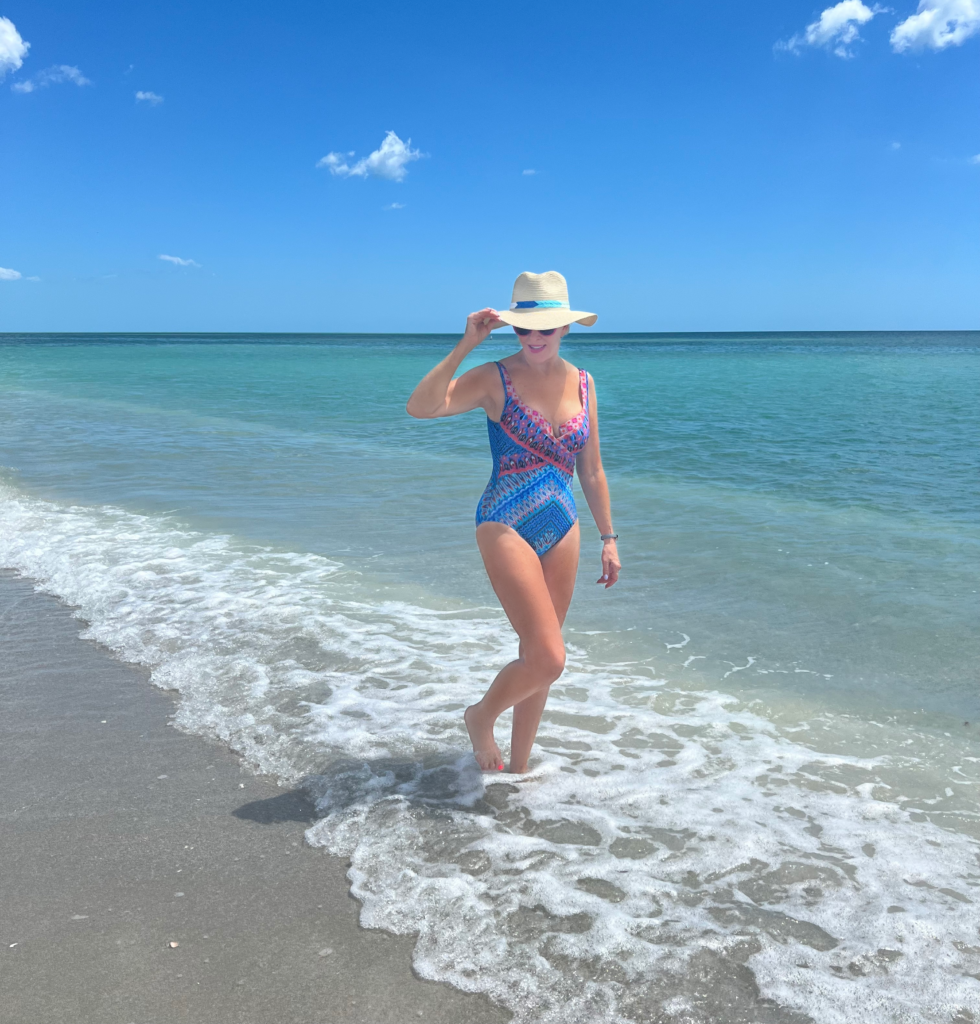 This is another Miracle Suit that is so flattering and I love love these colors!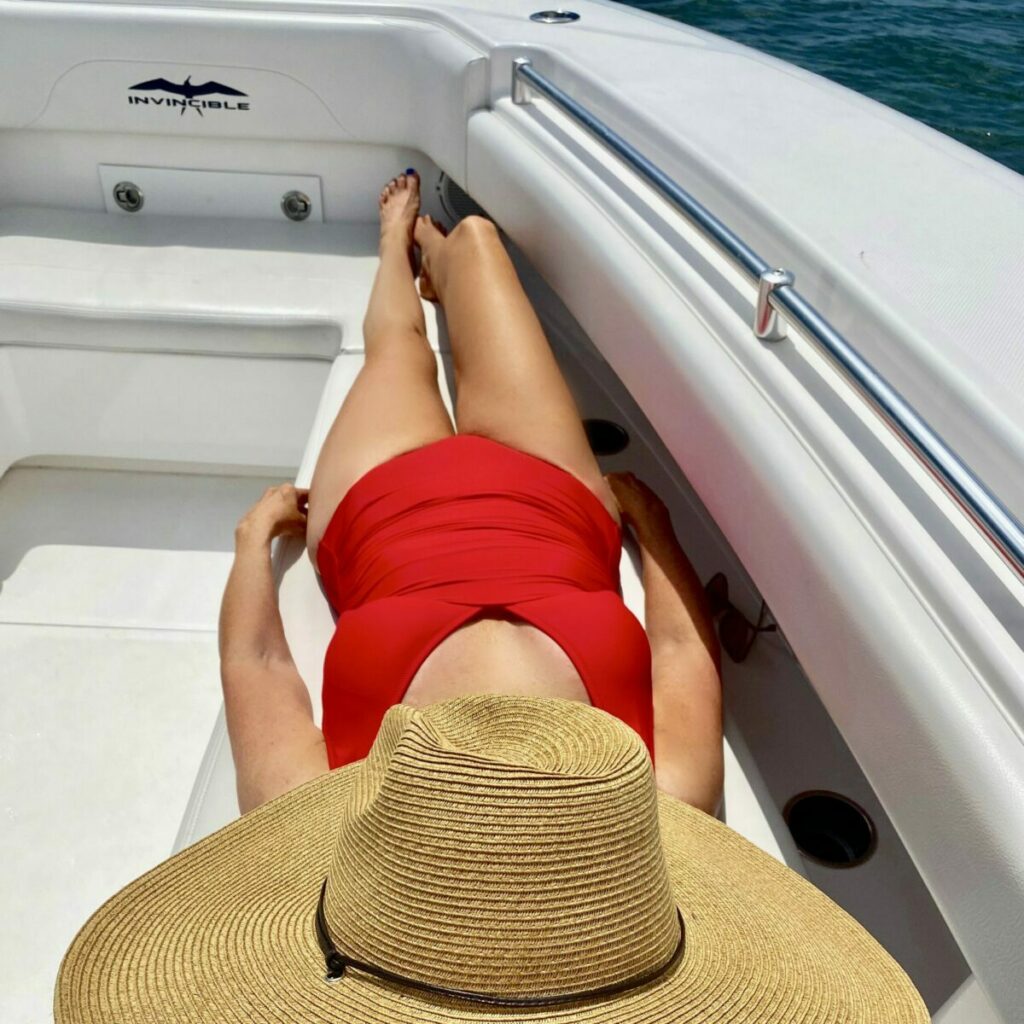 This red swimsuit has been a J Crew best seller for a few years. It is so flattering and comes in several colors. Also, on sale at 41% off. Shop their swimwear lineup here.

and for every woman no matter your size, shape, or age…
Swim Dresses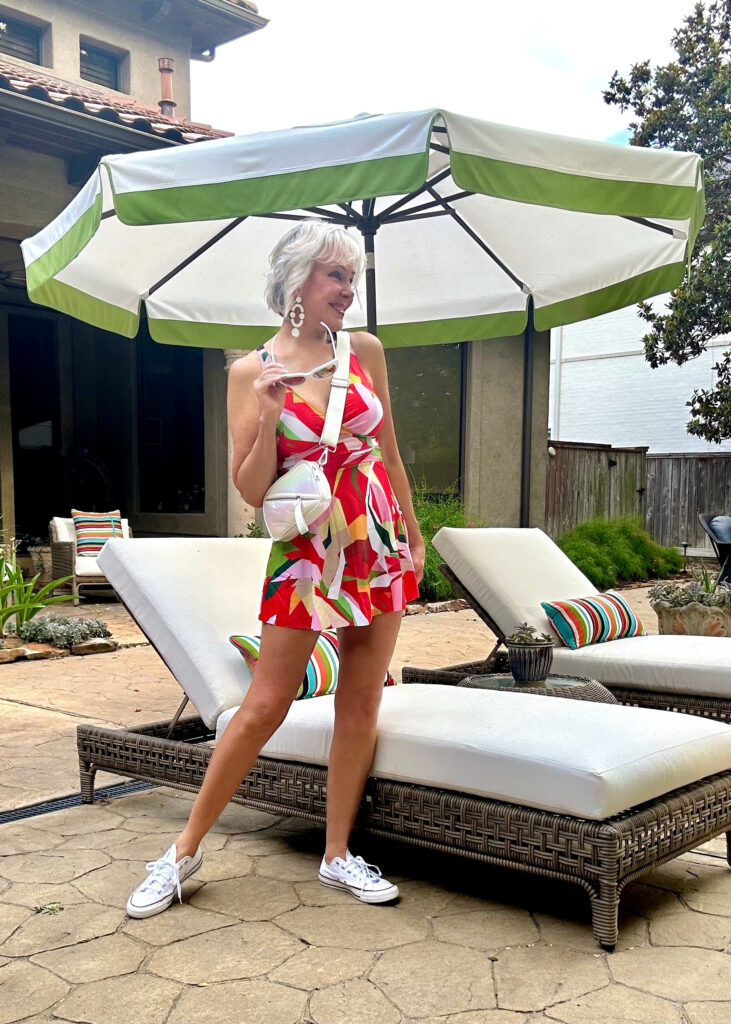 Swim dresses are a great choice if you want to hide your tummy, fuller hips, thighs or all of the above. Comfortable, versatile and fun to wear, swim dresses are a perfect full-coverage option that are still chic and stylish! You can go straight from the beach or pool into brunch with ease!


We hope you found these summer swimwear style tips helpful! Stay tuned later in the week for our upcoming blog on Multi-Use Swimwear Styling on how to take your swimwear from the beach to brunch, boutiques, or even a boardroom meeting without ever skipping a beat!!
Swimsuit Shop

SHESHE'S TIDBITS
Happy swimsuit season, new subscribers!! Just so you all know, we are going to change how our blog posts get to you. We found out that many of your emails from SheShe Show are going to your spam box. It is a Google thing…but we are fixing it!!
After some research, we decided to only do one newsletter every week unless there is something timely that you need to know. In the news, a letter will do a recap of the week's posts that we published. That will also eliminate so many emails coming into your inbox. This will be a nice change because I will also tip you off on sales, great articles to read, and more!!
I would love to get your feedback once we get rolling on this.
This week I am in Colorado starting to decorate our new little villa! Follow along on Instagram and Facebook stories using the links below. It's going to be quite the journey as I don't even have a sofa!!!
Next blog topic: Multi-Use Swimwear Styling
*CHECK OUT MY INSTAGRAM SHOP TO SHOP ALL OF MY INSTAGRAM LOOKS
*YOU CAN ALSO DOWNLOAD THE LIKETOKNOW.IT APP AND FOLLOW ME ON IT BY CLICKING HERE. Go here for our LiketoKnow.It tutorial.
* STAY IN THE KNOW: SUBSCRIBE HERE to receive exclusive sale alerts, helpful style tips, and fabulous giveaways, AND GET ACCESS TO MY VIP ONLY FOR SUBSCRIBERS!
* Follow us on PINTEREST BY CLICKING HERE.