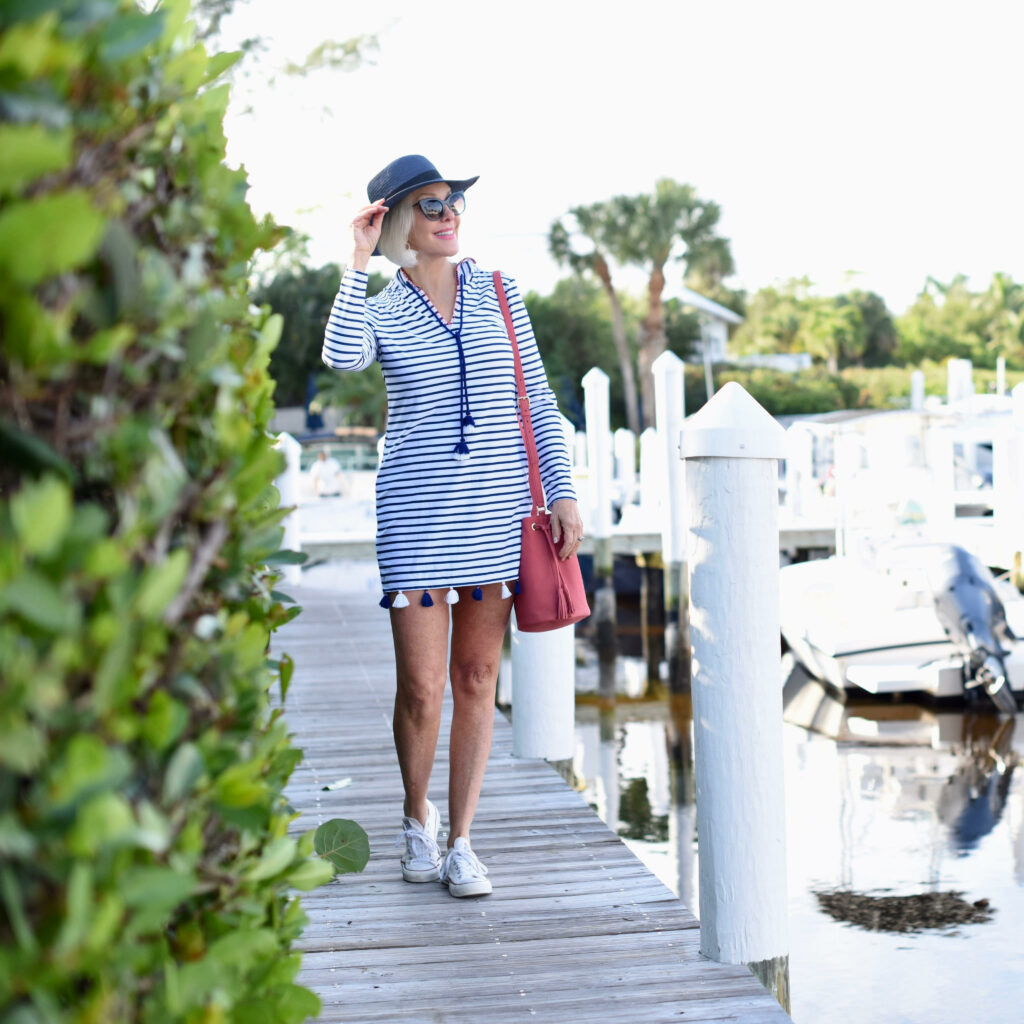 It has been a BEAUTIFUL May in Texas, but the warm summer is quickly approaching! It is about to be the season for all things HOT and sundresses make the top of our list! We are sharing our favorite sundresses along with those that fit perfectly for the upcoming USA holidays that you can strut all summer long!
Shop the Look

Table of Contents
The Meaning of Memorial Day
Memorial Day is an American holiday, observed on the last Monday of May, honoring the men and women who died while serving in the U.S. military. The holiday was traditionally observed on May 30th but is now officially observed on the last Monday in May. According to History.com, Memorial Day was "originally known as Decoration Day, and it originated in the years following the Civil War and became an official federal holiday in 1971." It is also thought to be the unofficial start of the summer season.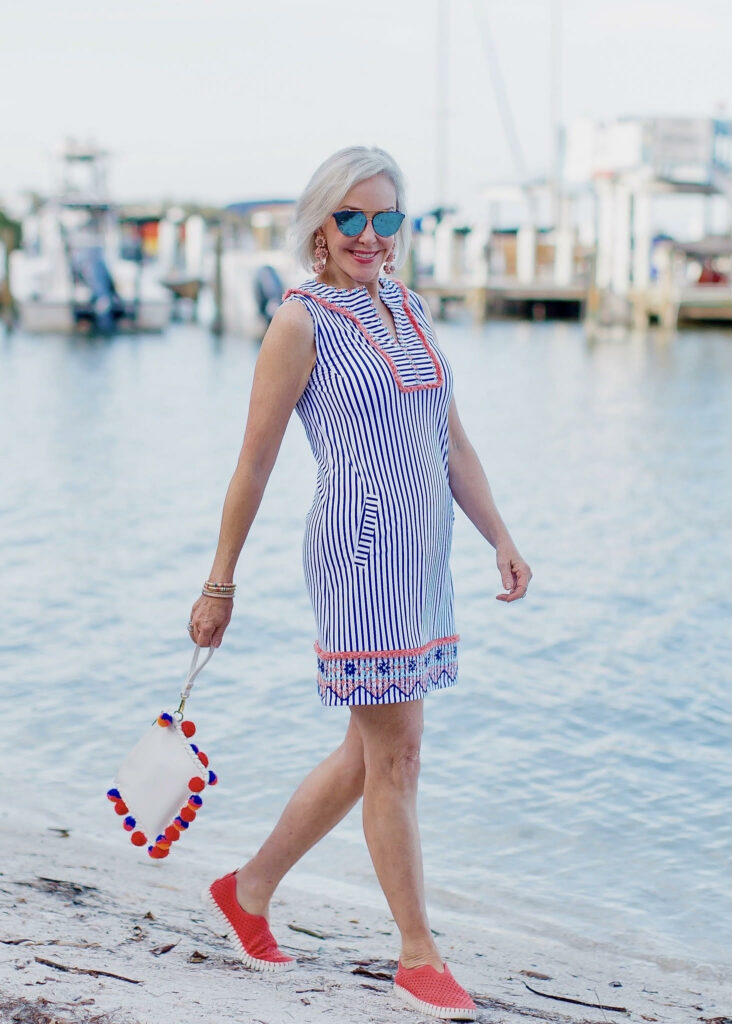 Shop the Look

Sundresses
Nothing says SUMMER like a gorgeous, flowy sundress! I love wearing dresses in the summer because they are "one and done!" You don't have to worry about coordinating a top and a bottom – just throw on and go! You can accessorize them up with heels or go casual with sandals or flats for your daily activities.
Daytime Sundresses

Evening Summer Dresses

White Sundresses
White dresses are great for the upcoming summer patriotic holidays like Memorial Day and the 4th of July because they are a blank white canvas that you can accessorize with pops of red and blue! I love this cotton eyelet dress by Tory Burch paired with this sassy blue bow belt, Chico's red drop hoops, and complimentary red crotchet wedges.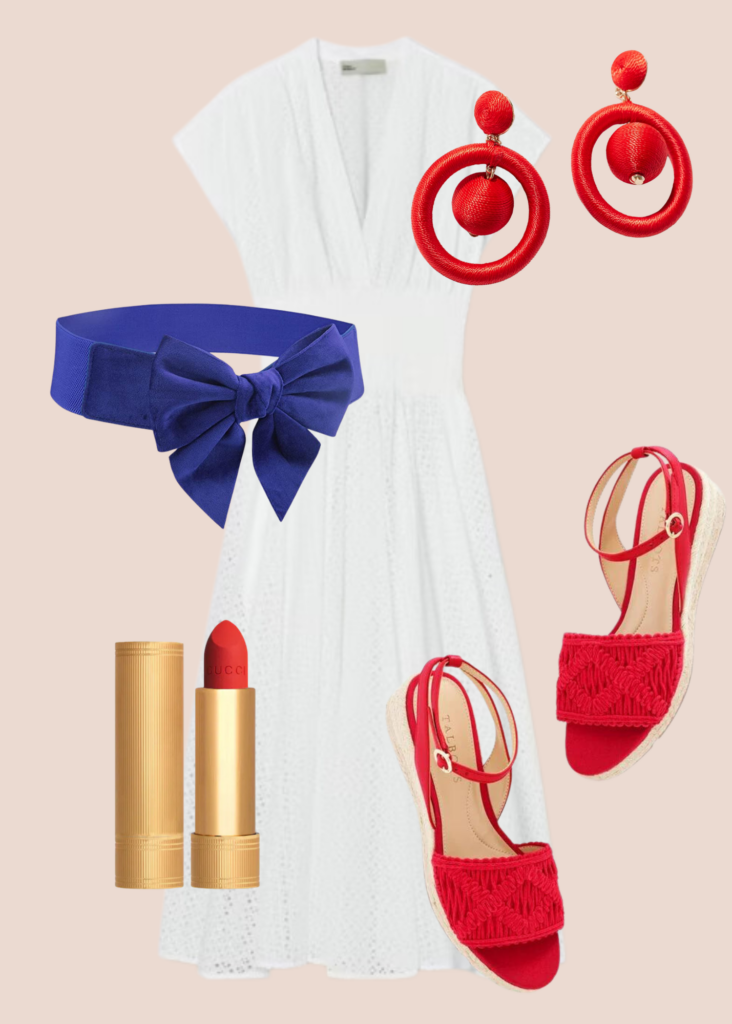 Shop White Dresses

Patriotic Sundresses
Any patterned blue, white, or red sundress can double as a Memorial Day or 4th of July dress. Simply pair them with complimentary colored jewelry or accessories of the American flag and you've got a patriotic look that you can wear beyond the holiday!! See our last post HERE for dozens of red, white and blue accessories! Below we have linked our favorite patterned dresses and USA-colored accessories you can mix and match for the perfect backyard BBQ attire!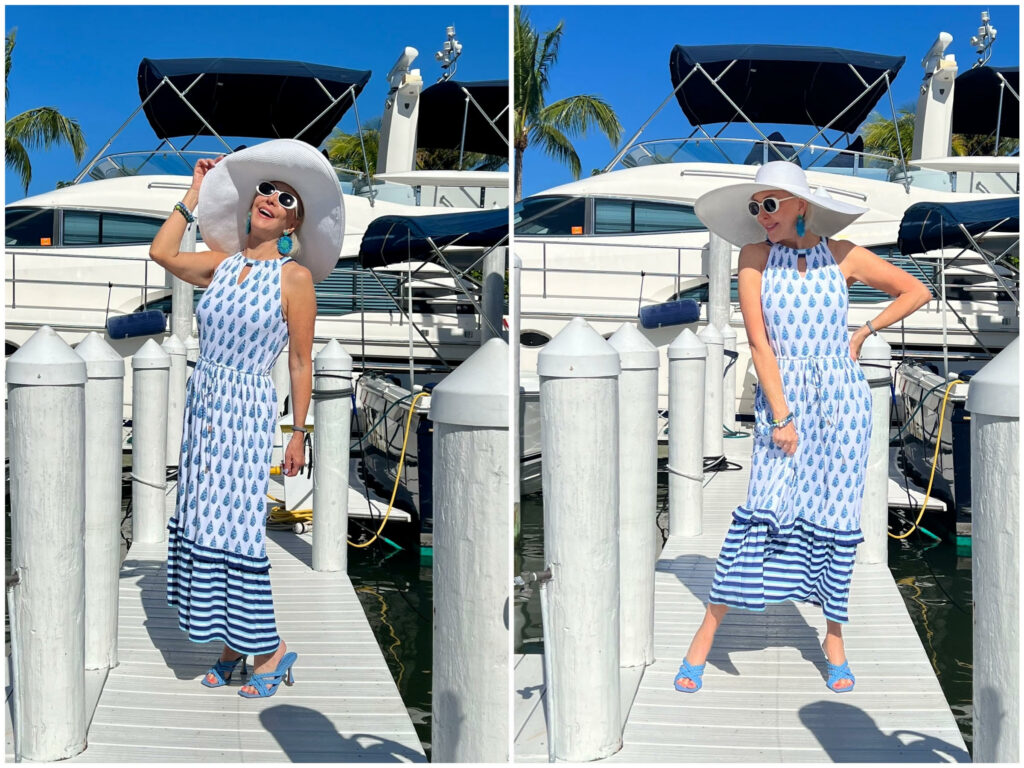 Shop the Look

For example, we paired this festive red and white floral dress by Boden with blue acrylic drop earrings, a timeless navy 5-row beaded bracelet and matching blue bow sandals for a completely adorable, yet entirely summer-friendly look you can reuse all season long!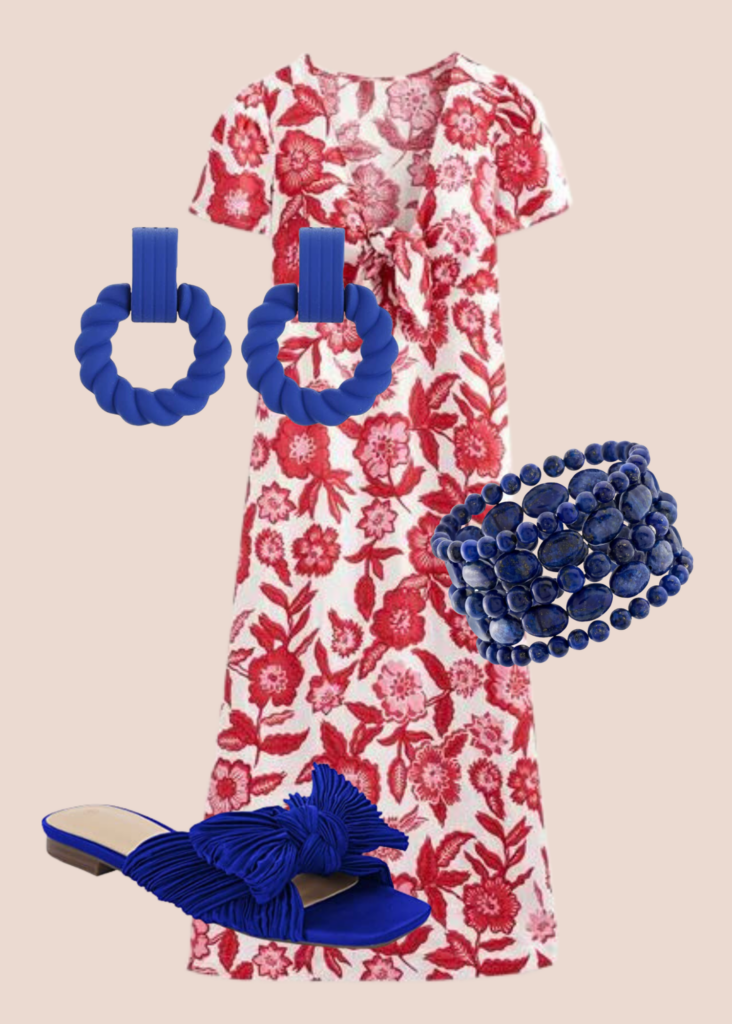 Shop Patterned Patriotic Dresses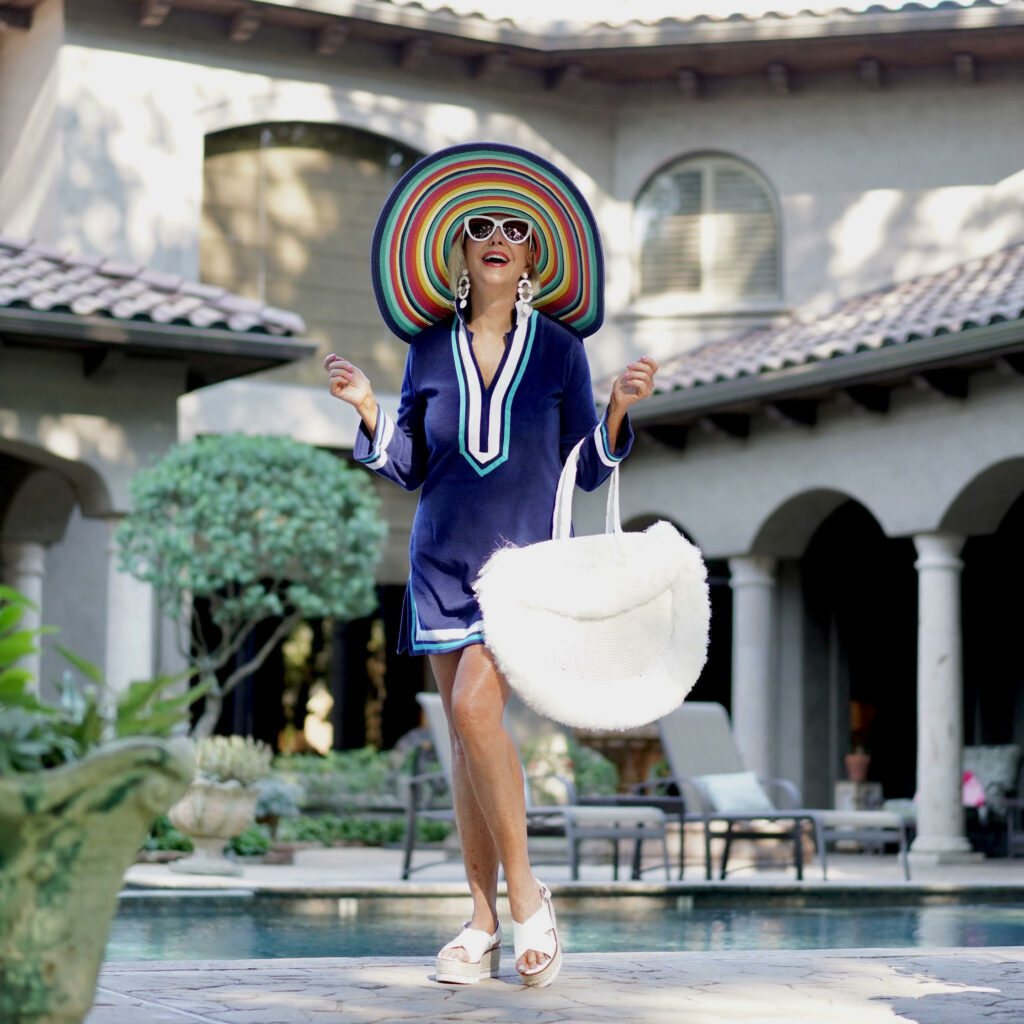 Shop My Look

All of my photos are by one of my favorite brand Cabana Life. They adorable UPF clothing that is so good to protect our skin year round. Dresses, skirts, tops, pants and swimsuits all in great colors. A couple of my outfits today are on major sale. Be sure to read the story about how they got started here.
Wishing you all a lovely Memorial Day weekend…and a great reminder of what this weekend really stands for!!
SHESHE'S TIDBITS:
What will you be wearing this Memorial Day? Let us know in the comments!
Stay tuned for some great entertaining ideas and items for your pattiotic holidays coming up. Flag Day is June 14th and then the 4th of July. Also stay tuned for all of the great sales going on this weekend!!
Be sure to check out our most recent blog posts on Bold & Patriotic Outfits to Honor the Brave, The Ultimate Over 40 Swimwear Guide and How to Fabulously Wear Shorts Over 40.
*CHECK OUT MY INSTAGRAM SHOP TO SHOP ALL OF MY INSTAGRAM LOOKS
*YOU CAN ALSO DOWNLOAD THE LIKETOKNOW.IT APP AND FOLLOW ME ON IT BY CLICKING HERE. Go here for our LiketoKnow.It tutorial.
* STAY IN THE KNOW: SUBSCRIBE HERE to receive exclusive sale alerts, helpful style tips, and fabulous giveaways, AND GET ACCESS TO MY VIP ONLY FOR SUBSCRIBERS!
* Follow us on PINTEREST BY CLICKING HERE.