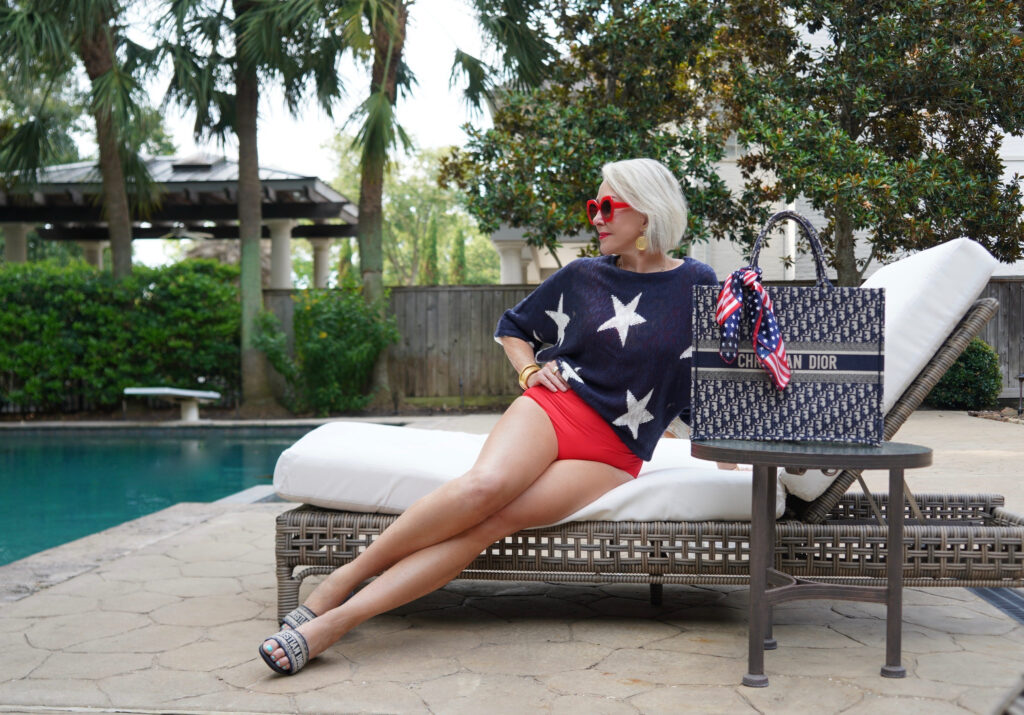 Land of the FREE because of the BRAVE! Am I right?! Memorial Day is May 29th and in anticipation of the patriotic holiday, we are sharing our favorite red, white and blue looks to help show off your American pride.
Shop the Look

Table of Contents
Why We Celebrate Memorial Day
Memorial Day is an American holiday, observed on the last Monday of May, honoring the men and women who died while serving in the U.S. military. The holiday was traditionally observed on May 30th but is now officially observed on the last Monday in May. According to History.com, Memorial Day was "originally known as Decoration Day, and it originated in the years following the Civil War and became an official federal holiday in 1971." It is also thought to be the unofficial start of the summer season.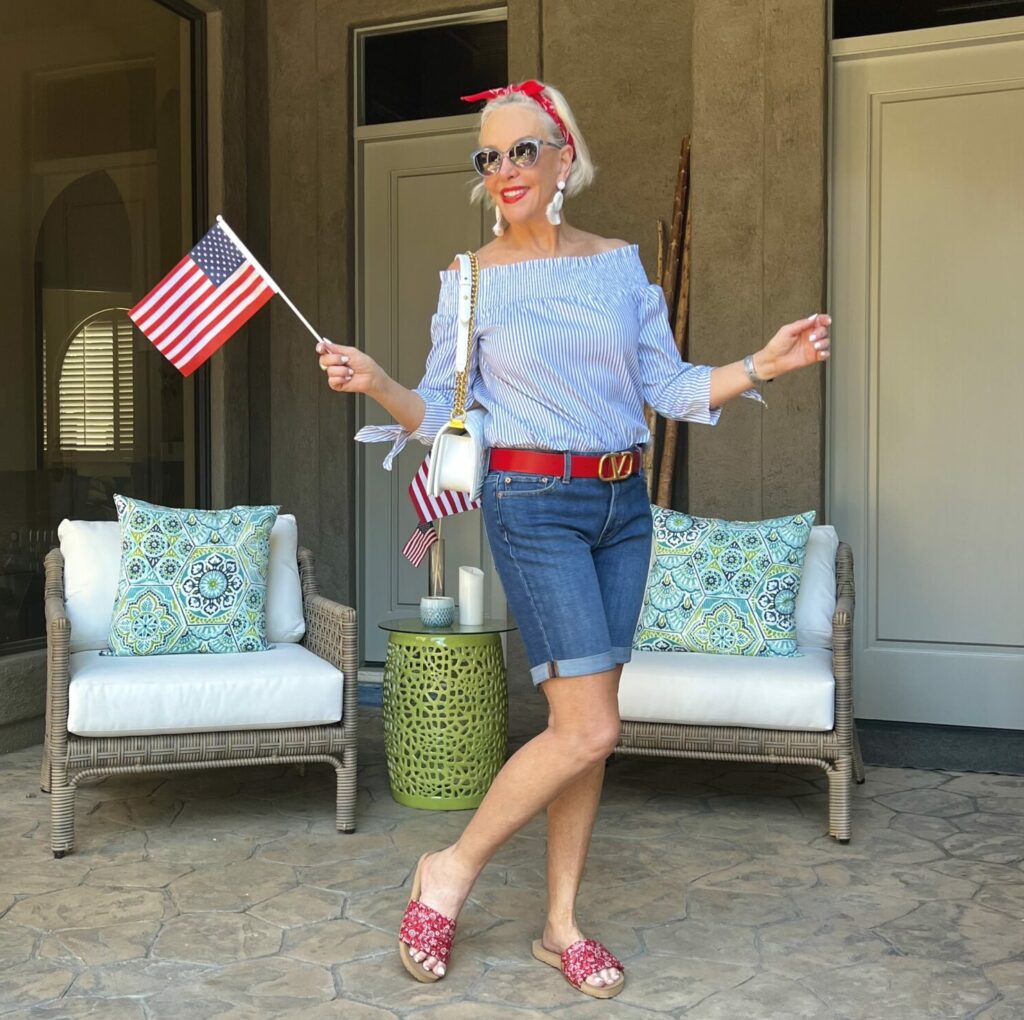 Shop the Look

Memorial Day Looks
The trick to achieving a sophisticated, yet festive Memorial Day look is to not over do it. I love the U.S. of A, but too many red, white, and blue stars, stripes, bows, and glitter can quickly have you looking like a walking parade float which is a fashion faux pas in my book!
Keep it Simple
When it comes to fashion and patriotism, most of the time "less is more."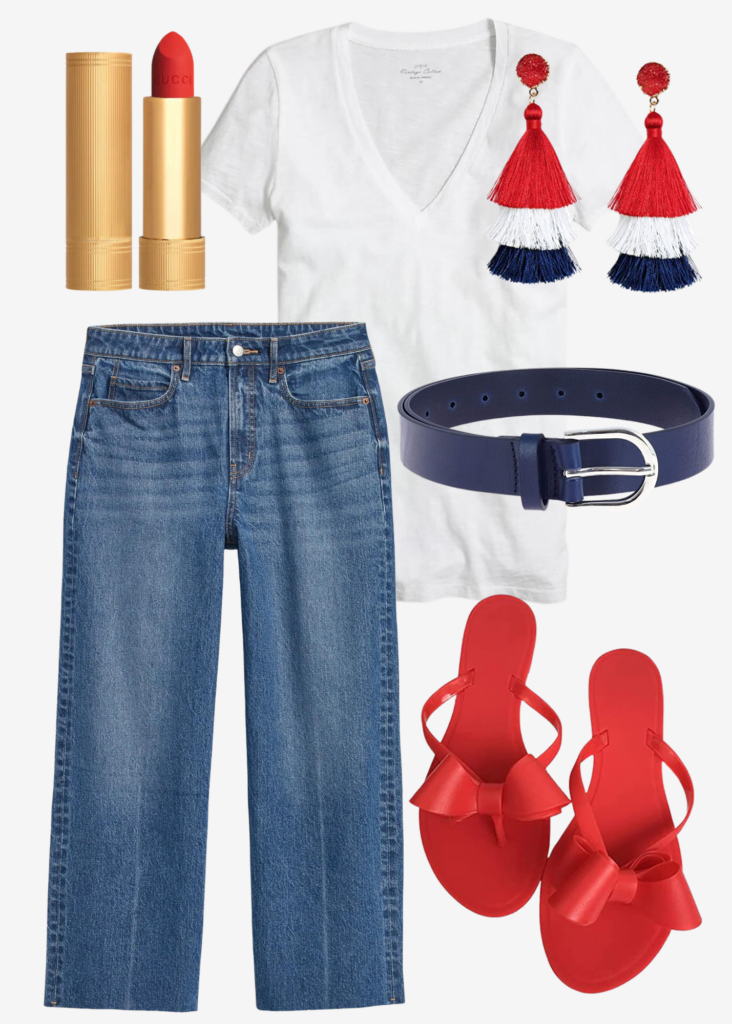 Pair a patterned red, white, and/or blue festive top with a solid bottom like denim, white jeans, or navy shorts and accessorize from there!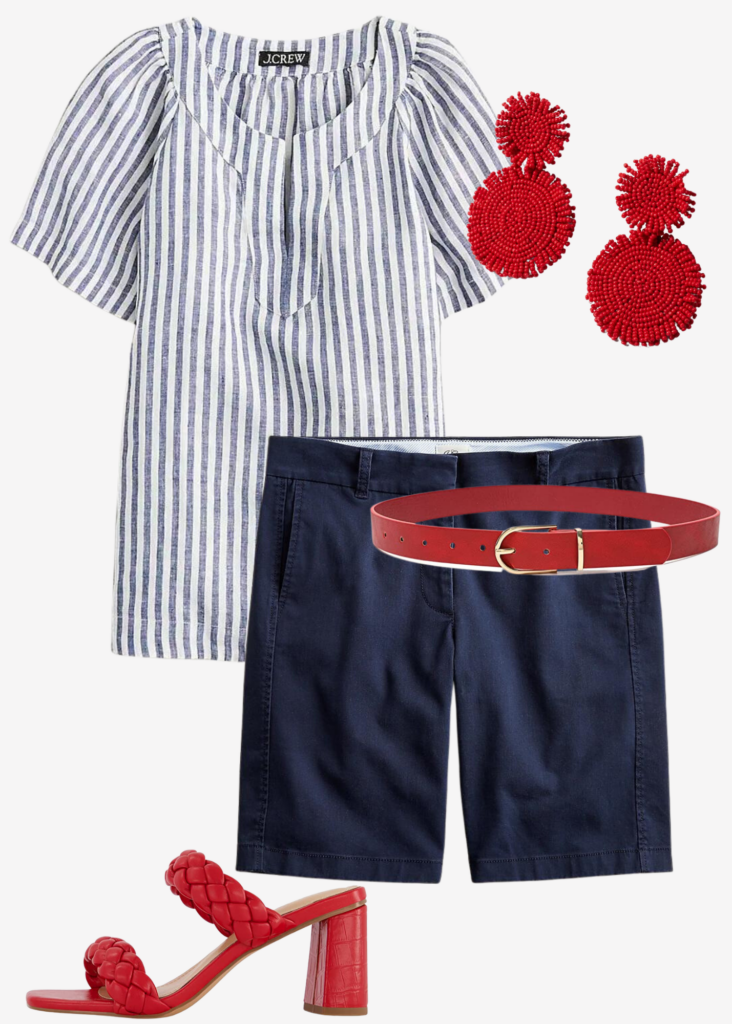 More Patriotic Patterned Tops

Patriotic Patterned Tee's & Tanks

Solid Bottoms

Shoes & Accessories
Shoes and accessories are a great way to get in your pops of American color! For a casual look, you can sport these mesh knitted sneakers with red and blue stripe detailing or for a more dressy vibe, these stunning red block heel braided sandals.
Festive Shoes

Belts & Belt Bags
Functional and stylish, belt bags are perfect for those backyard summer barbeques!! No need to fuss with holding your purse – you can celebrate hands-free with your belongings safely around your waist.

Patriotic Accessories
I am a sucker for bandanas and headbands, especially in the summer!! This set of 6 bandana headbands from Amazon comes with red, white, light blue and navy blue – perfect for all the upcoming USA holidays! I also love these super fun red, white, and blue druzy stud tassel earrings which would be perfect with a basic white tee, some cropped wide-leg jeans, thick red-framed sunglasses and these adorable red bow flip flops!

Patriotic Swimwear
Last but certainly not least, patriotic swimwear is a great way to show your American pride! Use your one-piece like a pseudo "bodysuit" and throw on some shorts or a skirt and you've got a complete outfit that is pool ready!

Memorial Day is such a fun summer holiday, but we cannot forget why we are celebrating. It's easy to get caught up in the magic of the backyard BBQs and pool parties throughout the long weekend, but we have to remember why we get to. It's the brave men and women who gave their lives for our freedom and that is the TRUE meaning of Memorial Day. Thank you to our military – past, present, and future – for ALL you do to protect us and our freedoms! God Bless America! We hope you have a safe and happy holiday weekend!
xo, SheShe
SHESHE'S TIDBITS
I just got back from Colorado and OH MY, am I tired!! Nevertheless, I am getting SO excited to share all of the upcoming Memorial Day sales with ya'll on my Instagram Stories and LTK shop! Do you have any exciting Memorial Day plans? Let us know in the comments!
Be sure to check out our most recent blog posts on The Ultimate Over 40 Swimwear Guide and How to Fabulously Wear Shorts Over 40.
*CHECK OUT MY INSTAGRAM SHOP TO SHOP ALL OF MY INSTAGRAM LOOKS
*YOU CAN ALSO DOWNLOAD THE LIKETOKNOW.IT APP AND FOLLOW ME ON IT BY CLICKING HERE. Go here for our LiketoKnow.It tutorial.
* STAY IN THE KNOW: SUBSCRIBE HERE to receive exclusive sale alerts, helpful style tips, and fabulous giveaways, AND GET ACCESS TO MY VIP ONLY FOR SUBSCRIBERS!
* Follow us on PINTEREST BY CLICKING HERE.