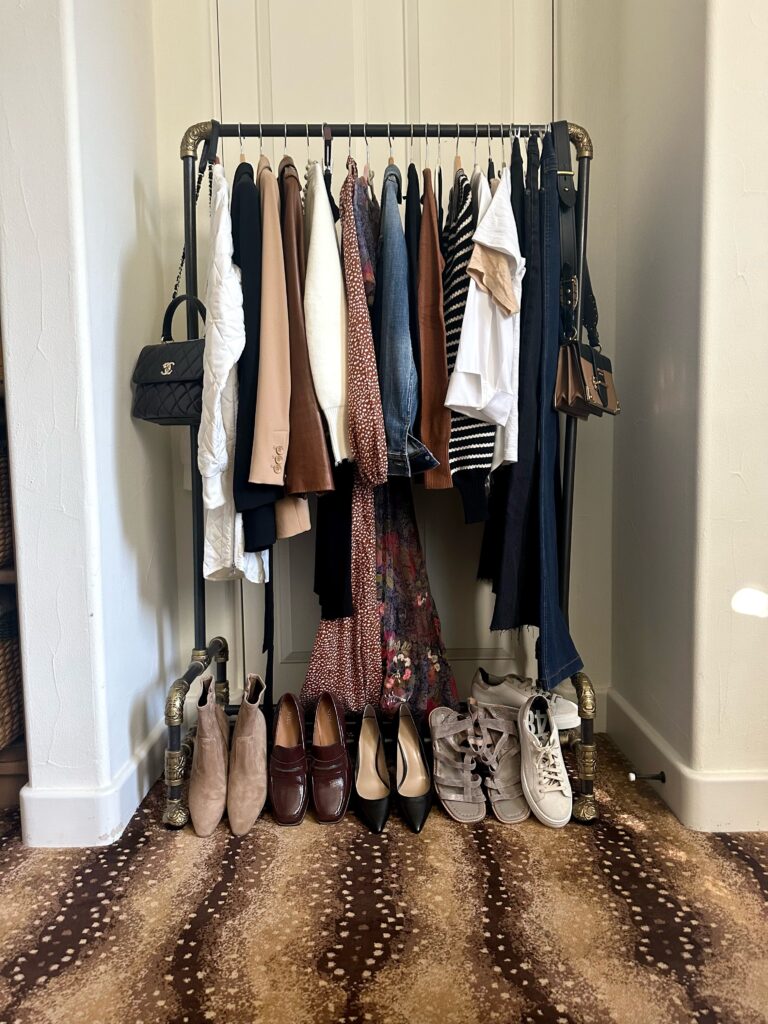 Happy (almost) fall, lovelies! It's time to share our fall capsule wardrobe with y'all!! I've curated some of my favorite looks and outfit combinations to help refresh your fall wardrobe. My goal is that you find a few (or hopefully, many) pieces to add to your closet that will be staples for you this upcoming season!! Warm fall colors and neutral pallets are in for fall of 2023 so we've picked the best classics and a few fun pieces to style. 
I know I am the color girl but we can add pops of pretty colors to any of these wardrobe staples to create so many different outfits. Be sure to print it out, go to your closet, and see what you are missing. Have fun with this and let us know what you think!!!!
---
If you'd like to support our content, we'd be honored if you shared this post or re-pin our photos to your Pinterest boards!! If you decide to buy any of the listed items, we kindly ask you to consider using the links in this post to help support our blog. Your support means the world!!
Happy shopping, ladies!!
Click HERE to discover the Fall Capsule!
To print or save the Fall Capsule, see below!
Shop the Fall Capsule Boutique

SHESHE'S TIDBITS:
Stay tuned for an upcoming blog post all about my 4 skincare must-haves. Hint, hint….. Dermawand is one of them. Don't buy yet because I will have a discount code for you plus more!!
Be sure to check out our most recent blog posts on The Best of Fall Decor 2023, 4 Ways to Style a Denim Jacket, 5 Styles of Transitional Dresses for an Effortless Seasonal Change, The Classic Button Front Shirt, TRENDING Barbiecore | 4 Ways to Wear the Best of Barbie Fashion, 4 Ways to Dial Up Denim, Luxury Luggage for Every Budget,
*CHECK OUT MY LTK INSTAGRAM SHOP TO SHOP ALL OF MY INSTAGRAM LOOKS
*YOU CAN ALSO DOWNLOAD THE LIKETOKNOW.IT APP AND FOLLOW ME ON IT BY CLICKING HERE. Go here for our LiketoKnow.It tutorial.
* STAY IN THE KNOW: SUBSCRIBE HERE to receive exclusive sale alerts, helpful style tips, and fabulous giveaways, AND GET ACCESS TO MY VIP ONLY FOR SUBSCRIBERS!
* Follow us on PINTEREST BY CLICKING HERE.