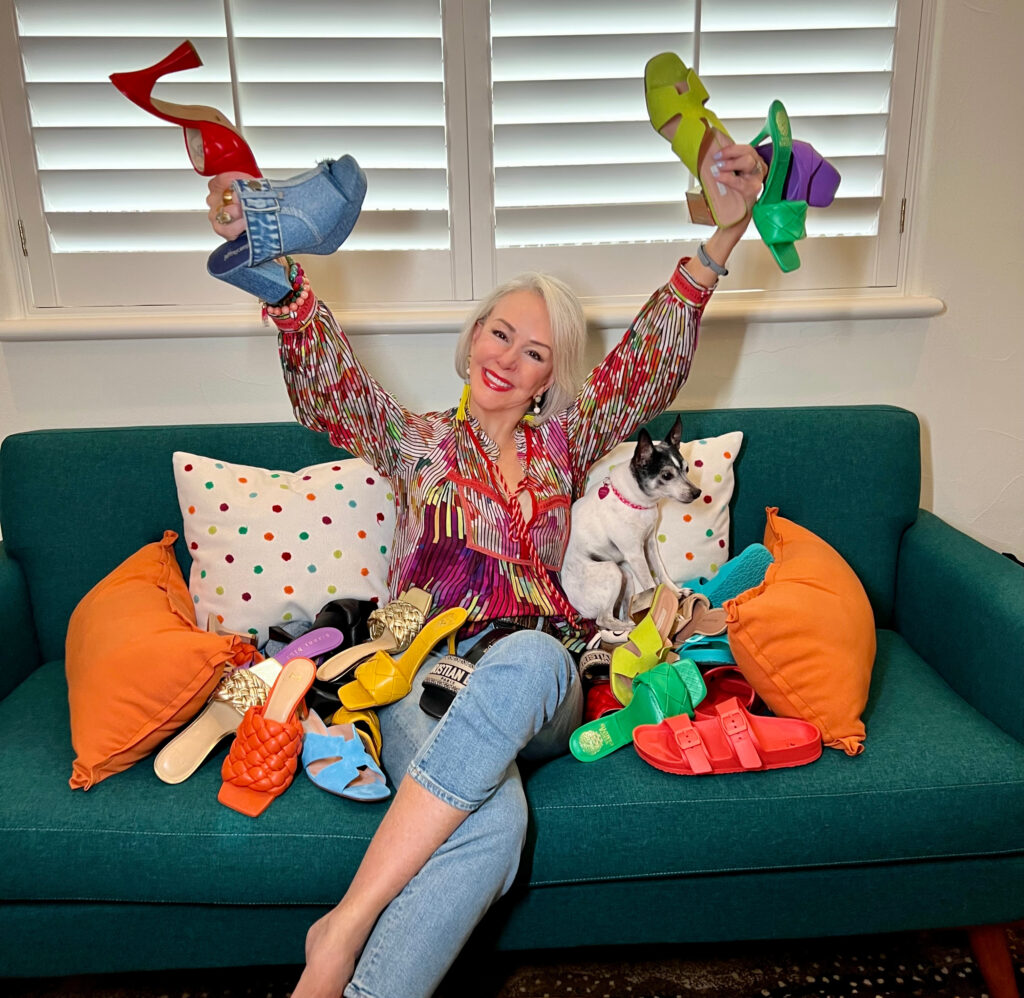 Don't get me wrong – I love, boots, booties, and close-toed pumps, but sandal season might just be the most wonderful time of the year! You can't beat the feeling of a summer day, a fresh pedicure, and the sun shining on your toes. Below you'll find our favorite styles of summer sandals plus a few of our favorite summer sneakers you can pair with breezy dresses, denim shorts, or white linen pants and make a fashion statement all summer long!
Be sure to check out our recent blogs on trending sundresses, the BEST white bottoms, and shorts for over 40 for outfit inspiration to pair with your new summer shoes!
Table of Contents
SUMMER SANDALS
This season, designers are embracing a fun assortment of sandals, poolside slides, the "style comeback" of the wedge, and in bold, head-turning colors.
Summer Sandals | HEELS
DESIGNER

BUDGET-FRIENDLY

Summer Sandals | BRIGHT SLIDES
A top trend for summer 2023 is high saturation slides. These comfy classics are a warm-weather staple but this year they are taking on a juicy, colorful summer twist! Designer favorites from Gucci, Versace, and Frances Valentine, and more are offering boldly colored versions of their classic silhouettes in bright, summer-rich colors like electric yellow, mandarin orange, and hot pink.
DESIGNER

BUDGET-FRIENDLY

Summer Sandals | WEDGES
This is a comeback style your feet are sure to thank you for! According to Vogue, the wedge sandal is back and here to stay for summer 2023. Crochet, raffia, "puffy" and wedge mules are some of the go-to fashion trends to seek out.

Summer Sandals | FLATS
I love an easy-to-slip-on shoe! Trending flats this summer are practical and comfortable but make a statement! Think metallics, iridescent, floral embellishments, bold colors etc.

A Brand Favorite | Cecelia New York
I was introduced to Cecelia New York shoes about 4 years ago. They were amazing then and they just keep getting better. Their styles are over the top unique and certainly deserve to be in an elite designer category but they keep their prices affordable to mainstream consumers.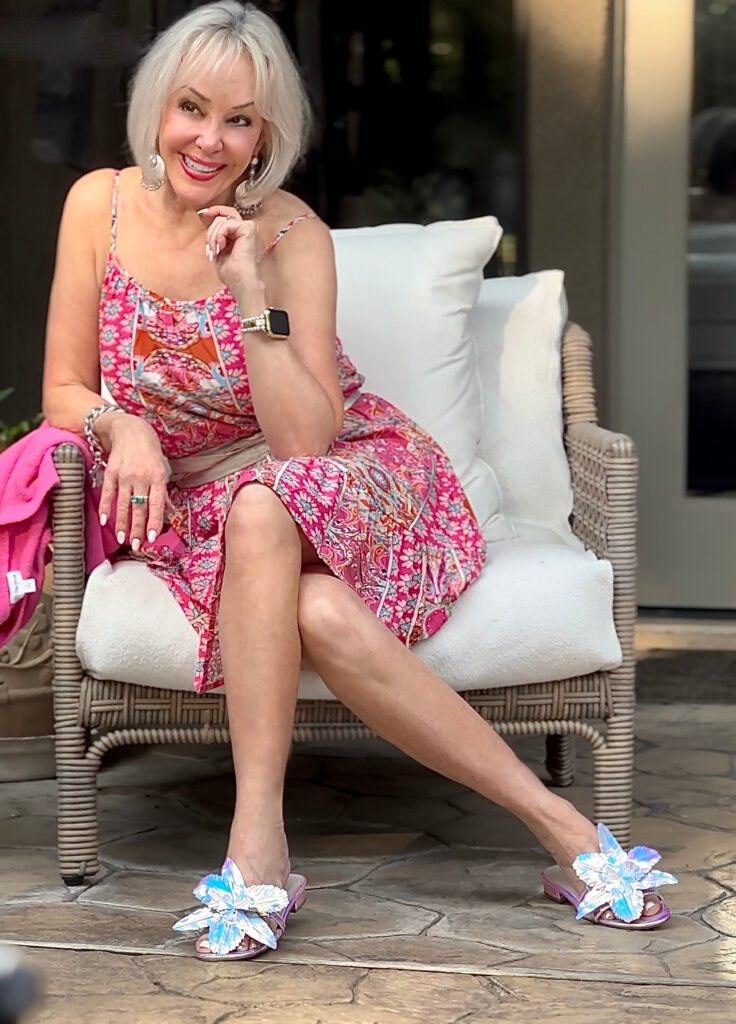 Shop My Look


SUMMER SNEAKERS
Of course, the 42 Gold Glee Platform Sneaker will always be a cult favorite and personal favorite of mine, but other sneakers I am buying this summer will be breathable and functional ~ like these water-resistant sneakers by Vivaia Collection. I love a sporty vibe in the summer and these Adidas by Stella McCartney Earthlight Sneakers check the boxes for trendy, bold colors AND comfort.

As you can see, trending shoes for women for Summer 2023 range from practical to retro to super colorful. I'm loving all of the platforms (still in style FYI), comeback wedges, glam slides, embellished flats, colorful heels and comfy women's sneakers and loafers all of the designer models are wearing this summer!! Which styles will you be strutting? Let us know in the comments or write me on Instagram!
SHOP OUR FAVORITE SUMMER SHOES

SHESHE'S TIDBITS:
Did you snag any great deals during the Memorial Day sales we shared with you all?
Don't forget there are 2 more patriotic holidays this summer to prepare for!! Flag Day is June 14th and then,of course, the 4th of July. Shop our patriotic outfits guide HERE.
Be sure to check out our most recent blog posts on Versatile Memorial Day Sundresses You Can Strut All Summer Long, Bold & Patriotic Outfits to Honor the Brave, The Ultimate Over 40 Swimwear Guide, and How to Fabulously Wear Shorts Over 40.
*CHECK OUT MY INSTAGRAM SHOP TO SHOP ALL OF MY INSTAGRAM LOOKS
*YOU CAN ALSO DOWNLOAD THE LIKETOKNOW.IT APP AND FOLLOW ME ON IT BY CLICKING HERE. Go here for our LiketoKnow.It tutorial.
* STAY IN THE KNOW: SUBSCRIBE HERE to receive exclusive sale alerts, helpful style tips, and fabulous giveaways, AND GET ACCESS TO MY VIP ONLY FOR SUBSCRIBERS!
* Follow us on PINTEREST BY CLICKING HERE.