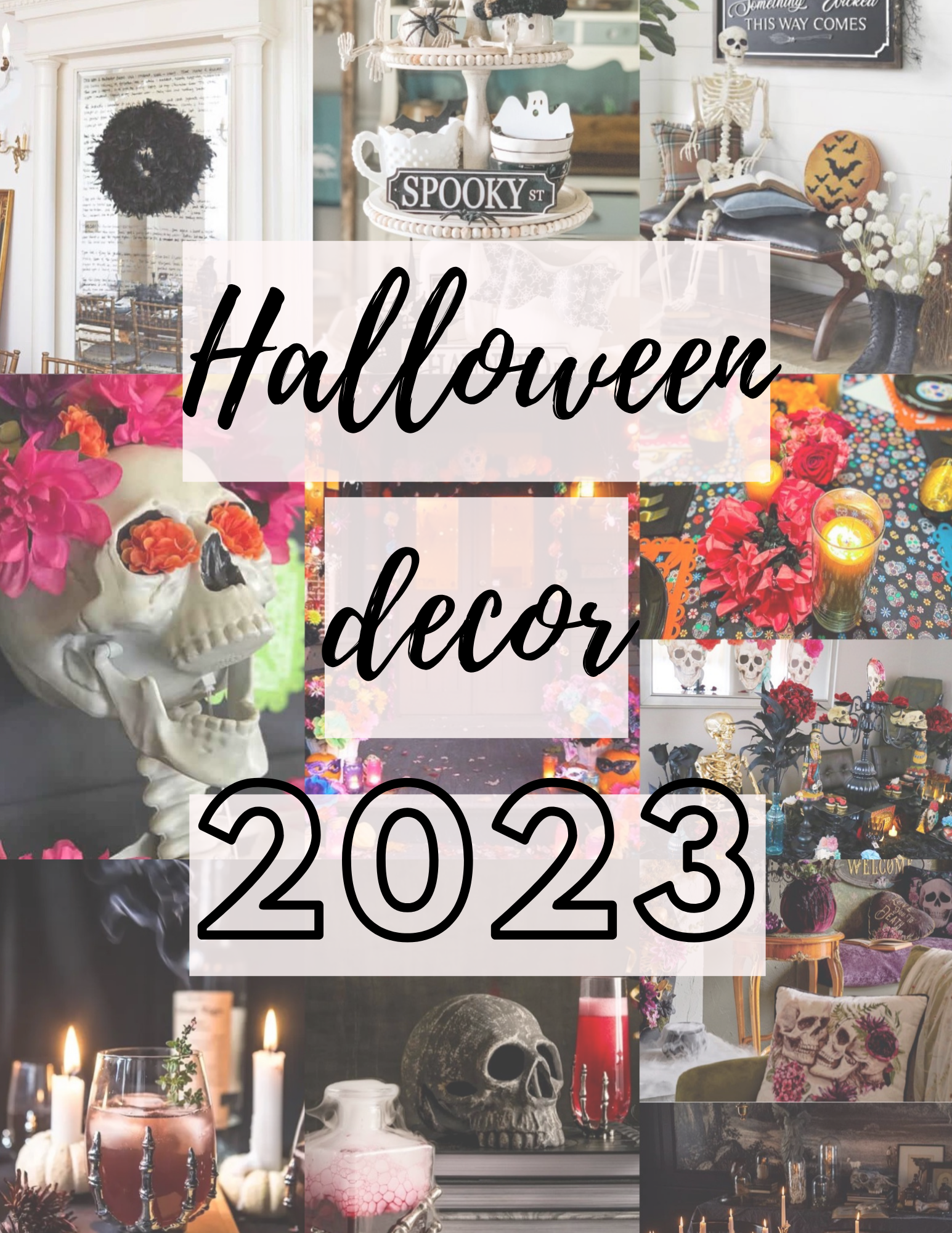 October is here which means it's time for halloween decor!! For 2023, spooky, yet chic halloween decor is IN and the over-done orange and black decorations of the past are OUT. Today we are sharing our 3 favorite posh halloween decor themes and some styling inspiration to get your house ready for the spooky season!
Table of Contents
1. ELEGANT GOTHIC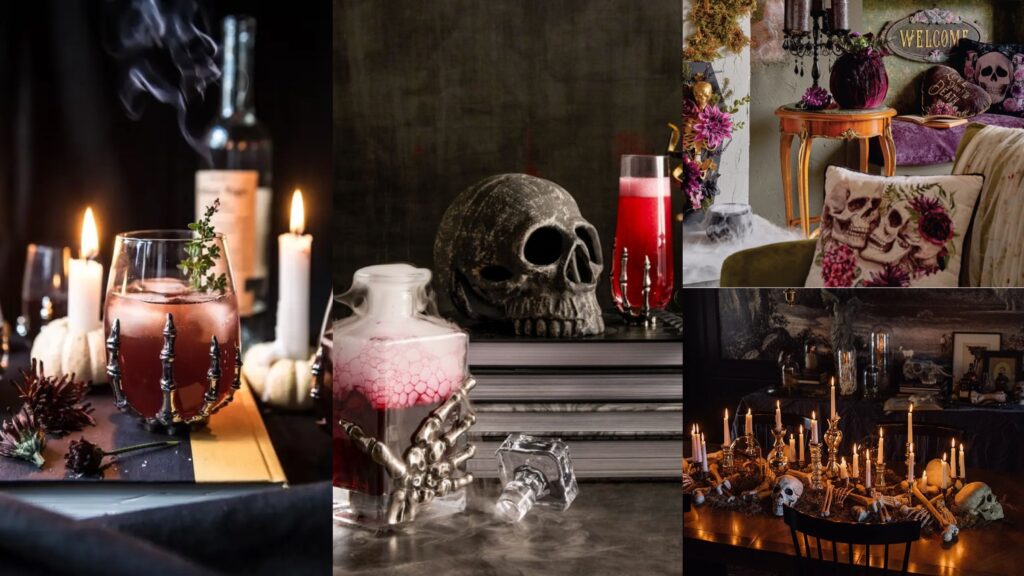 SHOP ELEGANT GOTHIC HALLOWEEN DECOR


2. FARMHOUSE HALLOWEEN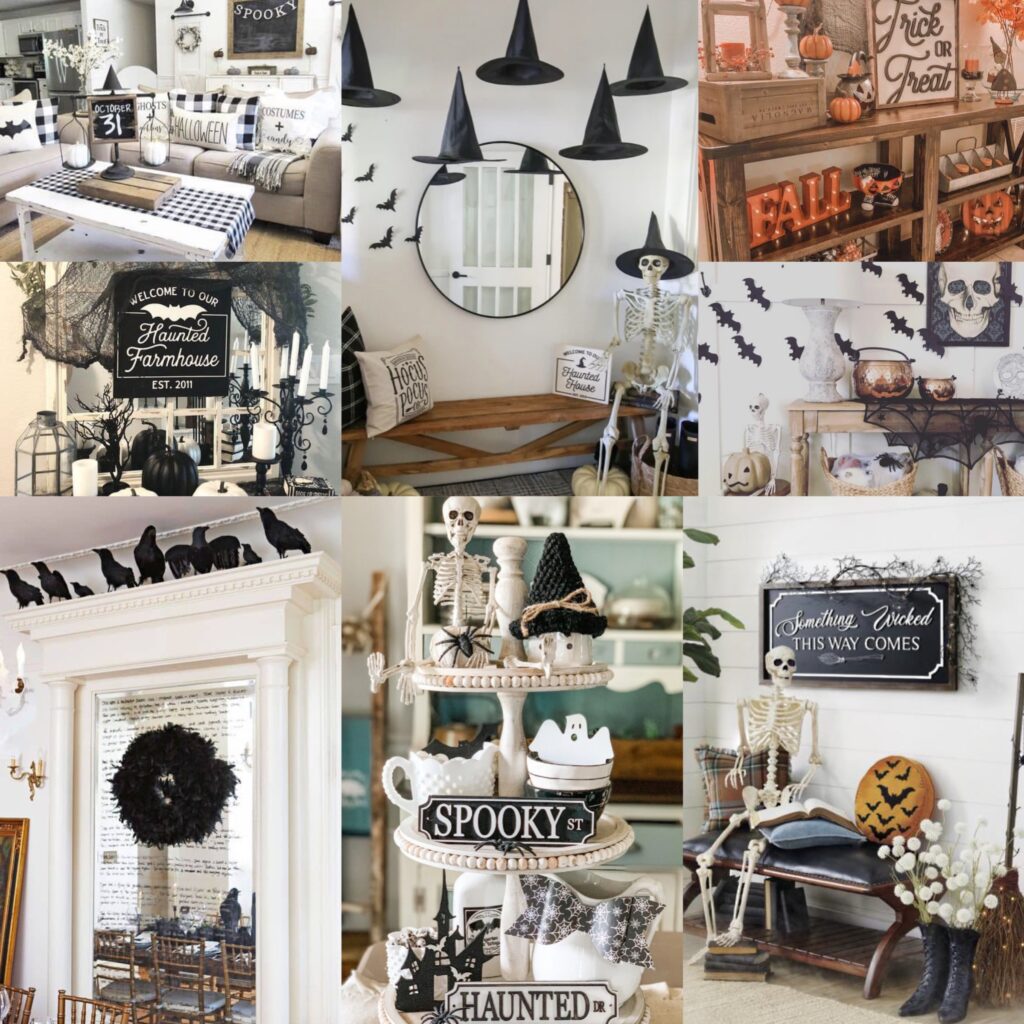 Farmhouse Halloween decor is all things shabby chic, minimalistic, and rather neutral colors with pops of the traditional oranges and blacks. This tiered farmhouse style halloween tray is to DIE for [….get it 😉 ] and makes for a great centerpiece. Black crows over a mantle or doorway and a black feather or textured wreath are perfect touches to a farmhouse styled home.
SHOP FARMHOUSE HALLOWEEN


3. DAY OF THE DEAD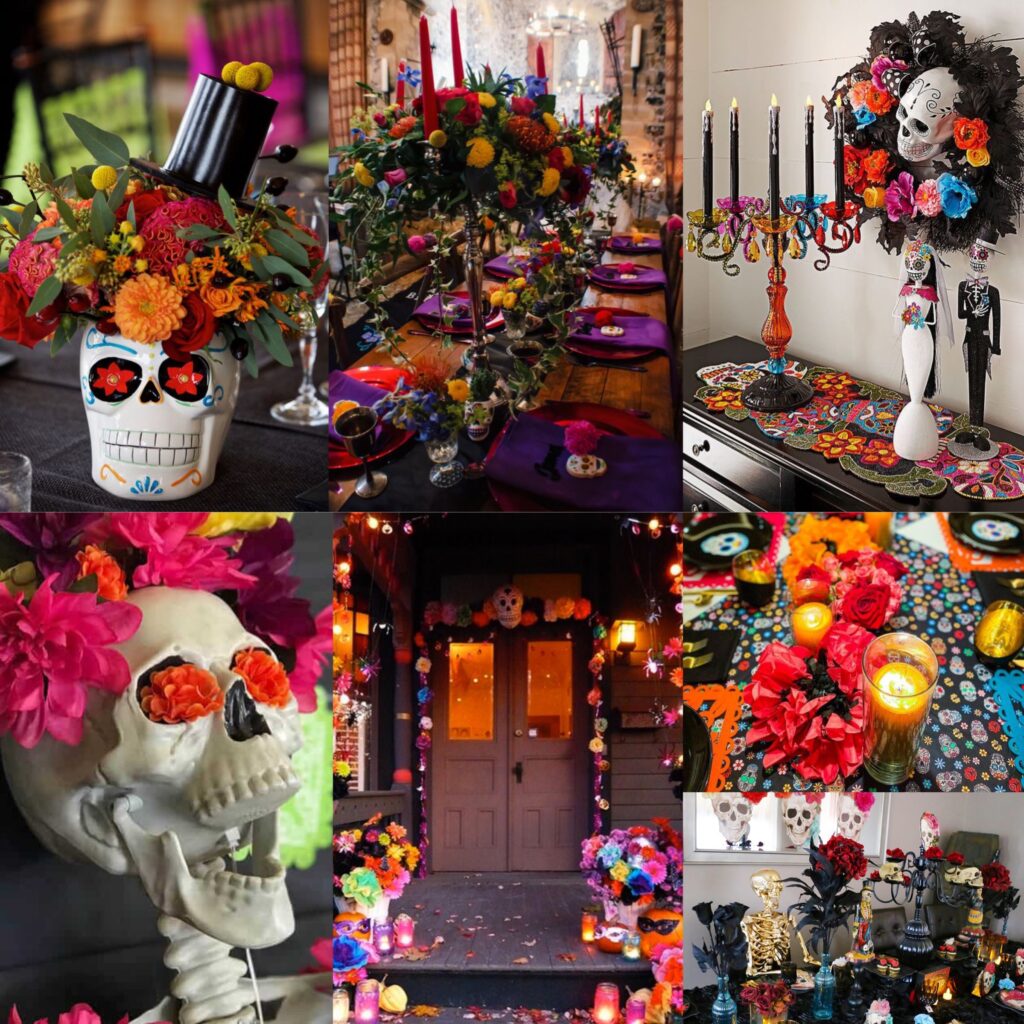 As quoted by National Geographic, the Day of the Dead or as known in Spanish as Día de los Muertos, is a holiday traditionally celebrated on November 1 and 2, though other days, such as October 31 or November 6, may be included depending on the locality. Largely celebrated in Mexico, the multi-day holiday involves family and friends gathering to pay respects and to remember friends and family members who have died. These celebrations can take a humorous tone, as celebrants remember funny events and anecdotes about the departed.
The decor for Day of the Dead includes bright colors, marigold flowers, and lots of sugar skulls!! To achieve this look, I love this floral skull candle, this Williams-Sonoma Day of the Dead table runner that could be used for a dinning table or entryway table. Spread tons of these marigold faux flowers in different colors throughout your home, add a flower skull wreath, and display sugar skull decorations and traditional Day of the Dead figurines.
SHOP DAY OF THE DEAD DECOR


SHOP THE HALLOWEEN DECOR BOUTIQUE

SHESHE'S TIDBITS:
Happy October and Happy Halloween!!!
Did you read My 4 Skincare Must Haves? Check it out HERE if so to learn about the NO!NO!,  Dermawand and more! I have a discount code for you to save!
The Ultimate FALL CAPSULE 2023 by SheShe has been trending!!! Don't miss out on my favorite picks and outfit combos for this fall season!! Read HERE!!
Be sure to check out our most recent blog posts on The Best of Fall Decor 2023, 4 Ways to Style a Denim Jacket, 5 Styles of Transitional Dresses for an Effortless Seasonal Change, The Classic Button Front Shirt, TRENDING Barbiecore | 4 Ways to Wear the Best of Barbie Fashion, 4 Ways to Dial Up Denim, Luxury Luggage for Every Budget,
*CHECK OUT MY LTK INSTAGRAM SHOP TO SHOP ALL OF MY INSTAGRAM LOOKS
*YOU CAN ALSO DOWNLOAD THE LIKETOKNOW.IT APP AND FOLLOW ME ON IT BY CLICKING HERE. Go here for our LiketoKnow.It tutorial.
* STAY IN THE KNOW: SUBSCRIBE HERE to receive exclusive sale alerts, helpful style tips, and fabulous giveaways, AND GET ACCESS TO MY VIP ONLY FOR SUBSCRIBERS!
* Follow us on PINTEREST BY CLICKING HERE.