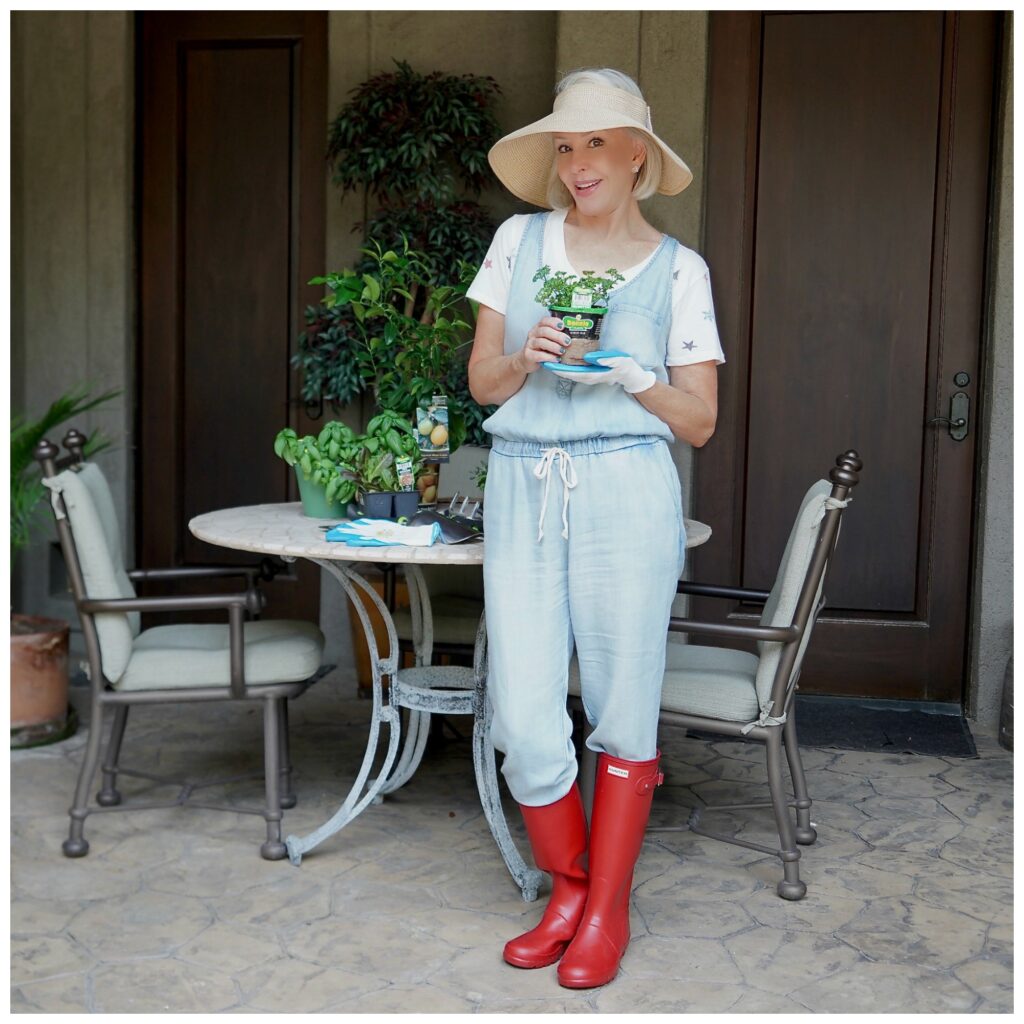 I cannot believe I just wrote the word "fall" in the title of this post. How is it already that time of year? Today we are sharing a few of our favorite fall gardening plants, flowers, fruits and must-have gadgets and tools for planting this season!!
Most of the items in this blog are from The Home Depot which makes checking out a breeze!
Here in Texas, the weather has barely cooled down during the past few days which has helped me *start* to get in the fall mindset… I'm ready for it to cool down even more!! During this time of year, gardening is a pretty popular hobby.
We used this blog post from a few years back and made some updates throughout to revamp our fall gardening "cheat sheet". Make sure to check out our picks for the best gardening tools, located at the end of this post.
SHOP MY OUTFIT (OR SIMILAR ITEMS)

Fall Flowers
Pansies
According to Better Homes & Gardens, "fall is the best time to plant pansies because the still-warm soil temperatures give their roots time to establish". Plant pansies 6 to 8 inches apart, but not as a total ground cover. As often as possible, every couple of days if you can, pinch off faded blooms and any fruit (small green seed capsules) that may be forming to ensure healthy growing conditions!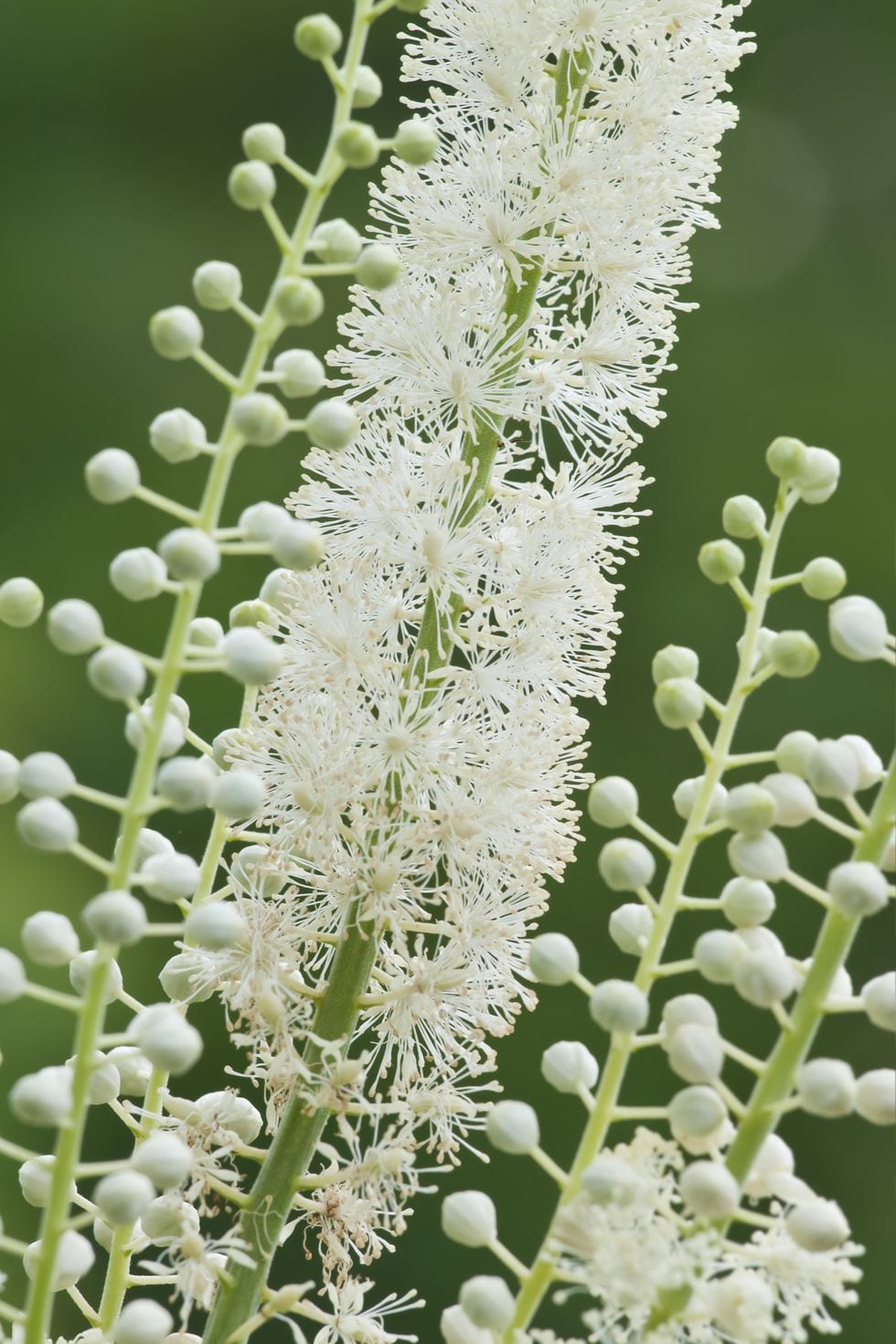 Snakeroot
This one is especially great for warmer climates, like my home here in Houston! Snakeroot is a white, basic plant that can be used as an addition to more colorful selections. According to House Beautiful, "this native wildflower can appear from late summer to early fall."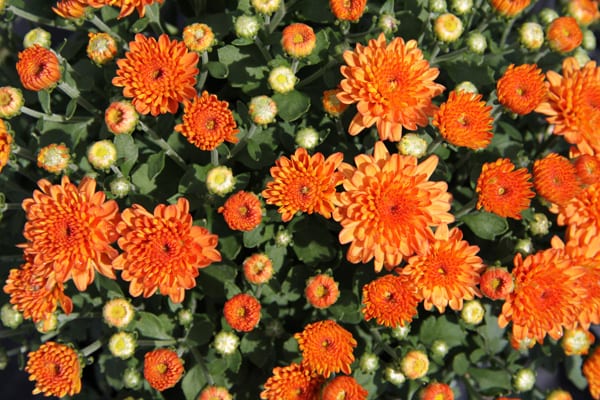 Chrysanthemum
Who doesn't love the beautiful chrysanthemums this time of year? According to Costa Farms, "these versatile perennials are available in an almost unlimited selection of colors, sizes, and can be used in containers or directly in the landscape. All they require is a sunny location and a drink whenever the surface of the soil begins to dry." For those of you in the cooler states, cover newly planted chrysanthemums with a few inches of shredded leaves or compost after the foliage dies to protect them from harsh winter conditions.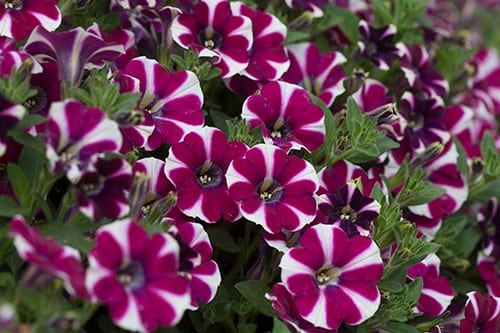 Petunias
Another find from Costa Farms, petunias can actually be great in cold-weather climates. Apparently, these plants actually do best with colder temperatures which might be helpful for those of you north of our climate here in Houston. These can be planted in containers or gardens as well, and come in a variety of different sizes and colors.
Besides pretty flowers for this season, many of use our green thumbs to grow food for the family. Sometimes knowing which foods are in season during this time of year can be quite the challenge, so below are some of the best vegetables and fruits to try growing this season. Yum!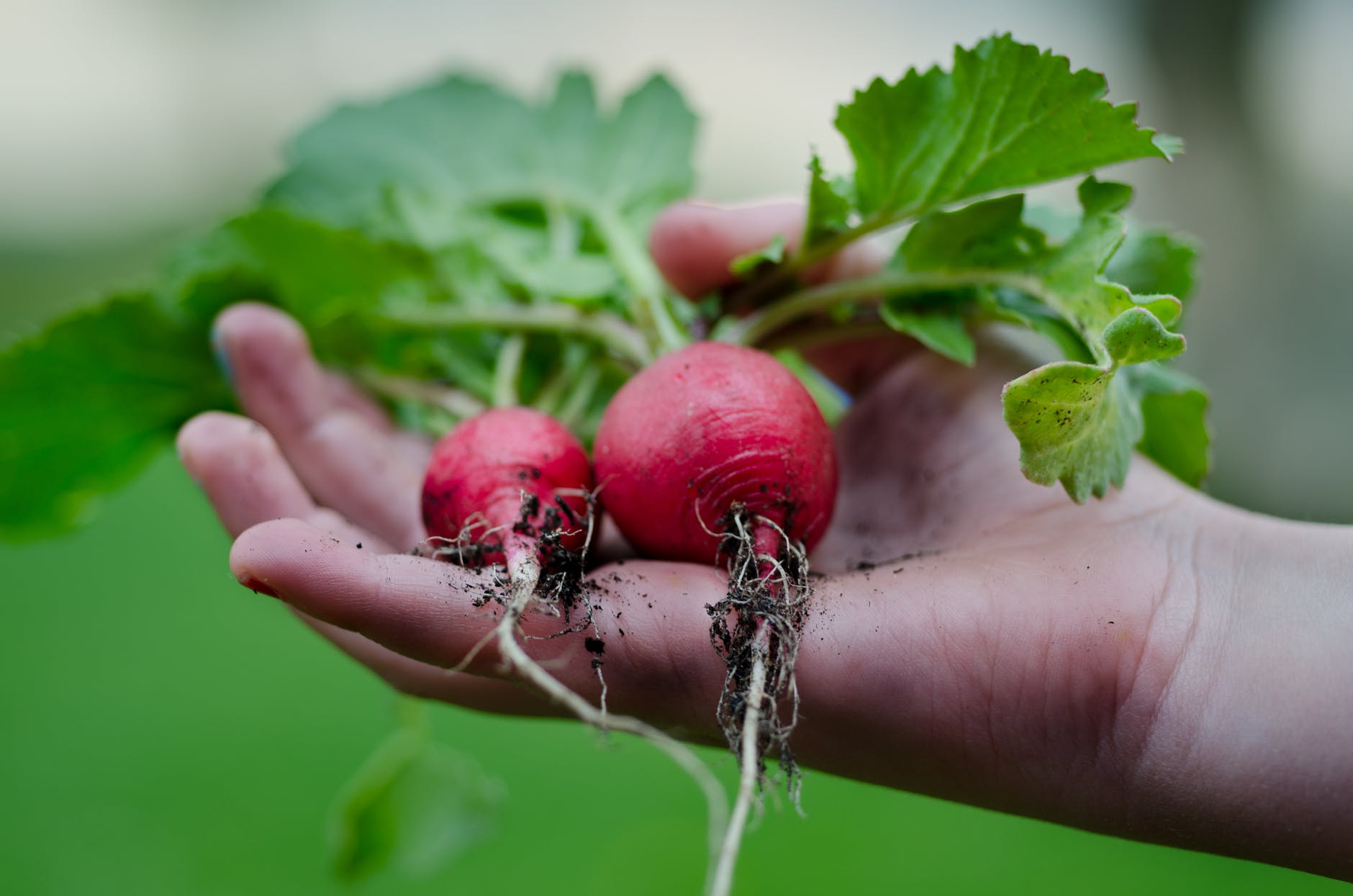 Fall Vegetables
This article from Better Homes & Gardens has a comprehensive list of vegetables best planted in the fall. Some of the more popular choices include:
Beets
Carrots
Green onions
Broccoli
Cauliflower
Turnips
Red radishes
Planting these ASAP will guarantee a fall harvest, as they can handle some sun but are also tolerant to cooler conditions. In fact, "these fall vegetables can handle a light frost, which actually makes them sweeter."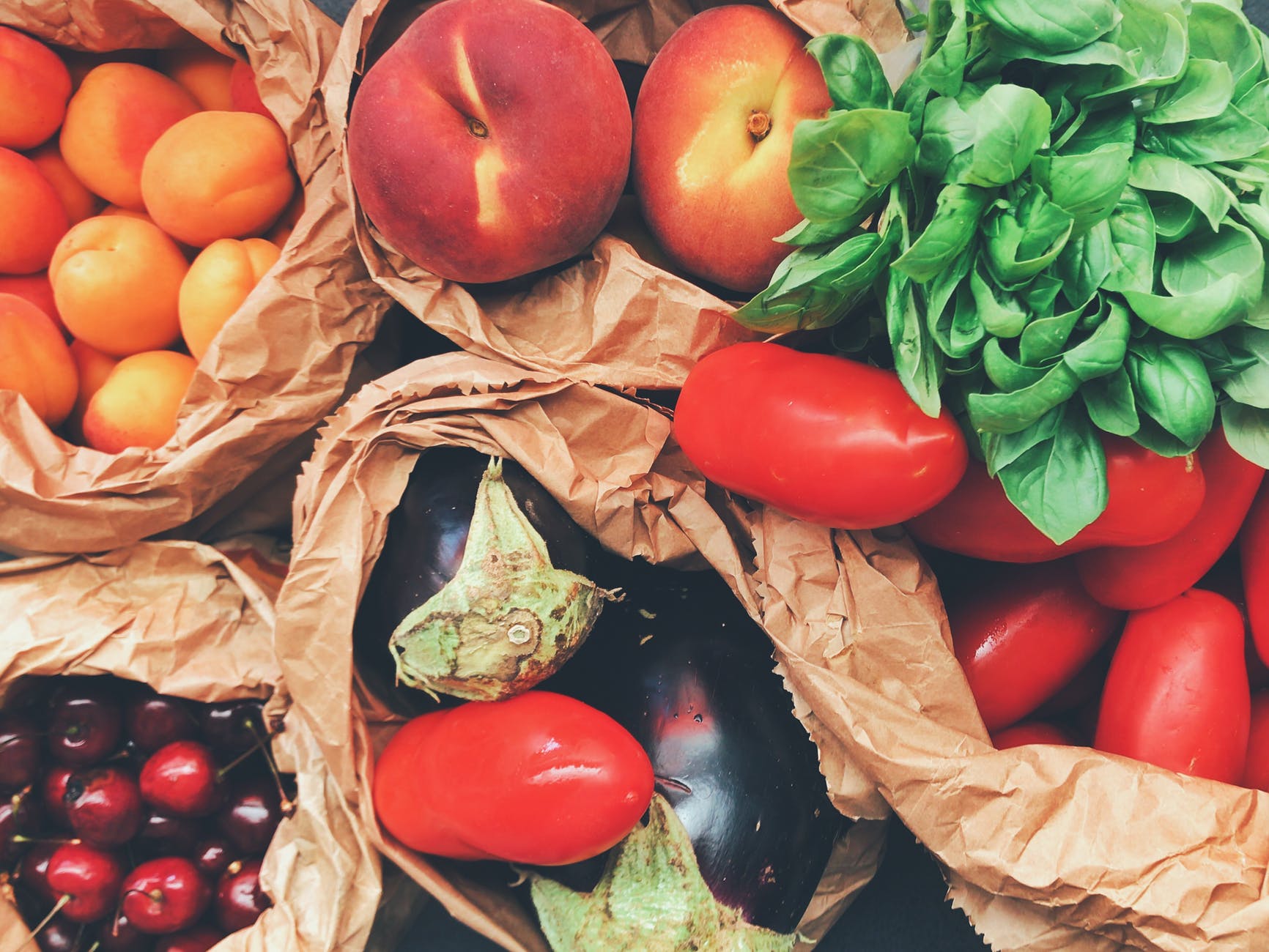 Fall Fruits
If you're like me- you're a lover of allllll the fruits. Especially in the fall, fruit is a huge part of autumnal recipes (especially desserts) and having homemade options make tasty dishes even better. The Spruce Eats wrote a great article highlighting fall gardening trends and featured a comprehensive list of fruits that are in season in the fall.
Apple trees are a great idea this season, just in time for some warm apple pie. Another fall fruit favorite is the cranberry, which is typically harvested right in the middle of fall. If you're in a more tropical region, limes can be harvested in late summer and early fall as well. Pears are flexible with their timelines, with a season that usually lasts from mid-summer well into winter, depending on which type of pear is planted. Pomegranates only ripen in warmer climates., but have a season that begins in October and lasts until the middle of winter. As you can see – you'll have plenty of choices (and spare ingredients) this season!
Best Fall Gardening Tools
Here's a look at alllll our favorite gardening tools, with a few special call outs.
SHOP TOOLS

SHOP PLANTERS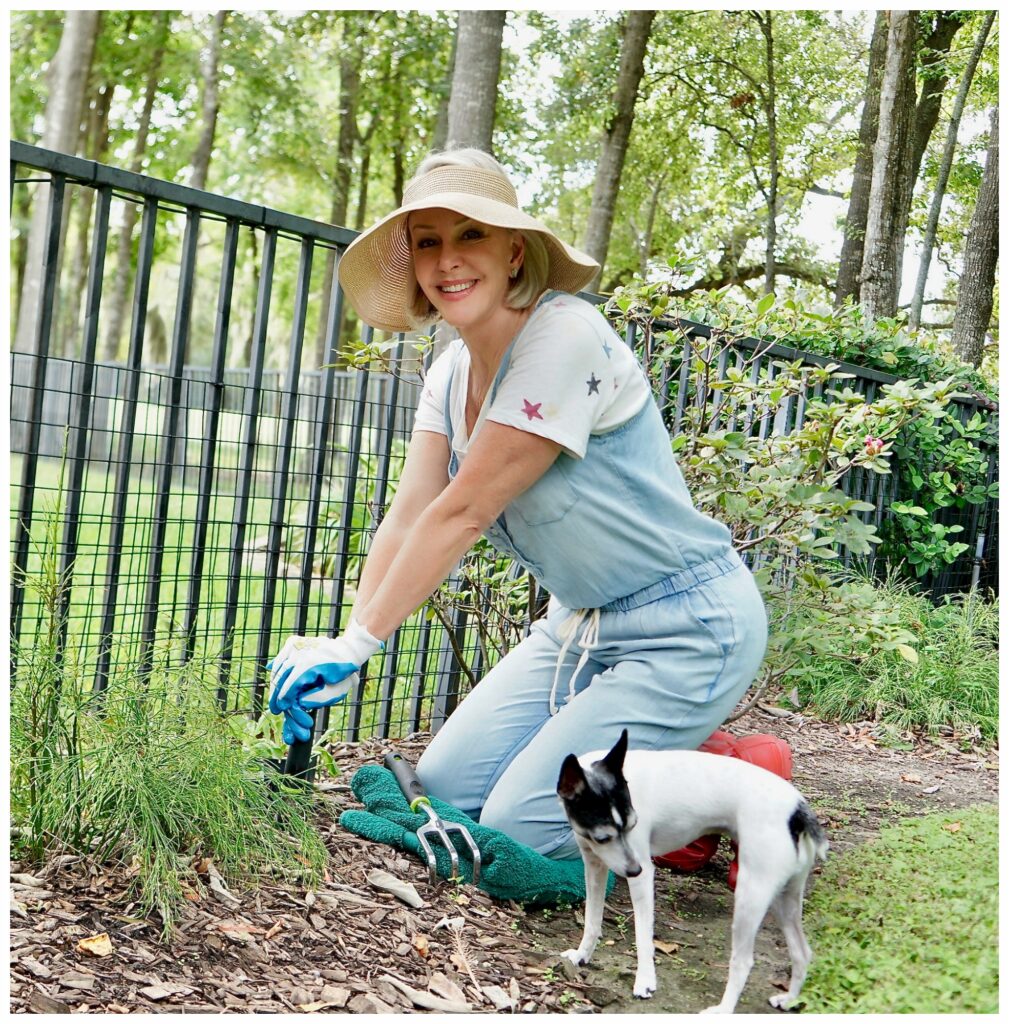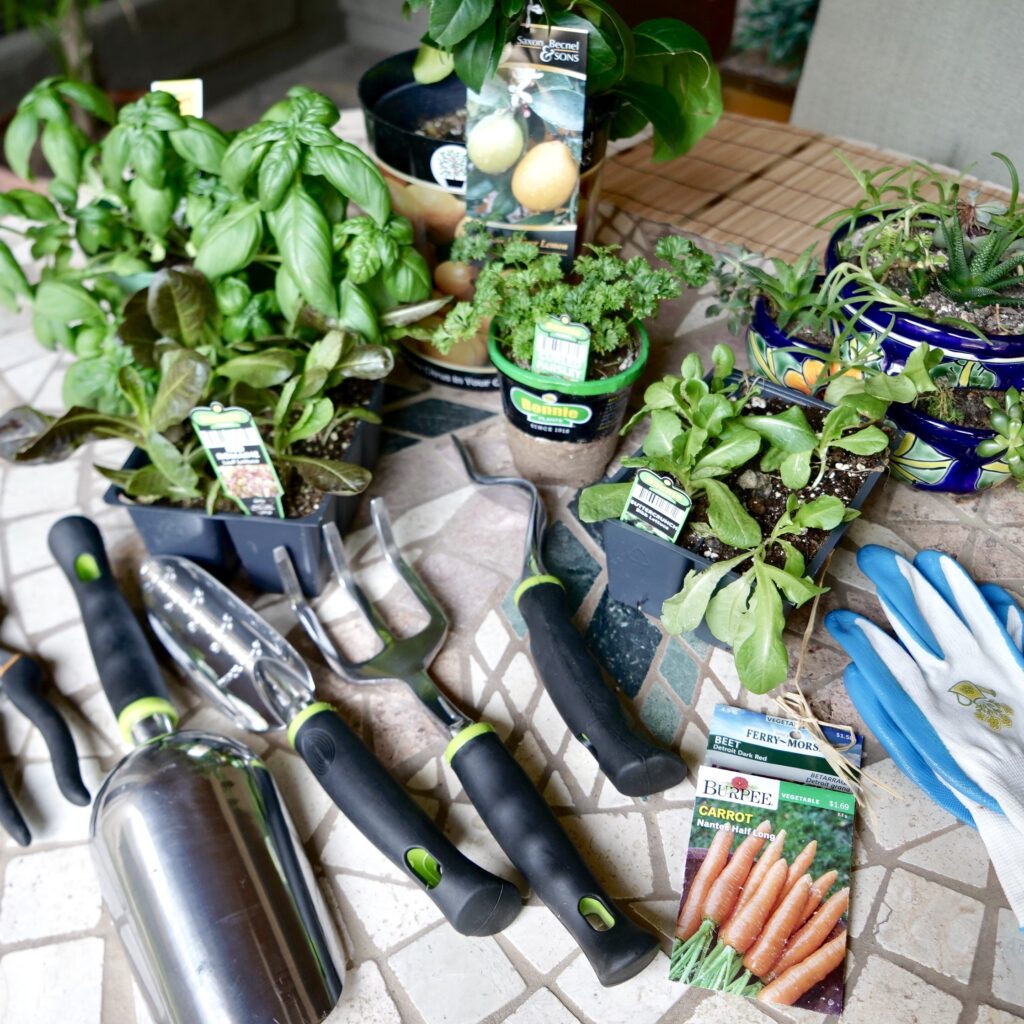 My Little Fall Garden
I just planted a few herbs, winter lettuces, beets, carrots, and a lemon tree. Outside of succulents and a few flowers it has been many years since I have planted vegetables. Do I have any wagers that I can grow them? Will they produce? Stick around and we will see over the next few months!!
SHESHE'S TIDBITS
Happy October, Happy Fall and Happy Halloween!!!
If you missed it, check out our 3 Spooky Stylish Halloween Decor Themes blog HERE.
Did you read My 4 Skincare Must Haves? Check it out HERE if so to learn about the NO!NO!, Dermawand and more! I have a discount code for you to save!
The Ultimate FALL CAPSULE 2023 by SheShe has been trending!!! Don't miss out on my favorite picks and outfit combos for this fall season!! Read HERE!!
Be sure to check out our most recent blog posts on The Best of Fall Decor 2023, 4 Ways to Style a Denim Jacket, 5 Styles of Transitional Dresses for an Effortless Seasonal Change, The Classic Button Front Shirt, TRENDING Barbiecore | 4 Ways to Wear the Best of Barbie Fashion, 4 Ways to Dial Up Denim, Luxury Luggage for Every Budget,
*CHECK OUT MY LTK INSTAGRAM SHOP TO SHOP ALL OF MY INSTAGRAM LOOKS
*YOU CAN ALSO DOWNLOAD THE LIKETOKNOW.IT APP AND FOLLOW ME ON IT BY CLICKING HERE. Go here for our LiketoKnow.It tutorial.
* STAY IN THE KNOW: SUBSCRIBE HERE to receive exclusive sale alerts, helpful style tips, and fabulous giveaways, AND GET ACCESS TO MY VIP ONLY FOR SUBSCRIBERS!
* Follow us on PINTEREST BY CLICKING HERE.
That's all from us today, folks! As the Texans say…happy Fall Y'all!