July 17th marks the first day that the Nordstrom Anniversary Sale (NSale) is open to ALL of the public, regardless of your Nordstrom credit card holder status or not. From gadgets to creams and all in between, we are sharing our favorite Nordstrom Sale beauty buys!
If you missed our recent related post, you can check out our tips on Simplifying the Nordstrom Sale | NSale 2023 Picks HERE.
Shop the Photo

BEST NSALE BEAUTY BUYS
Table of Contents
HAIR PRODUCTS + TOOLS
Oribe, Olaplex, and Dyson hair tools are all very popular haircare brands and luck for us, they're included in the NSale!!
Shop the Photo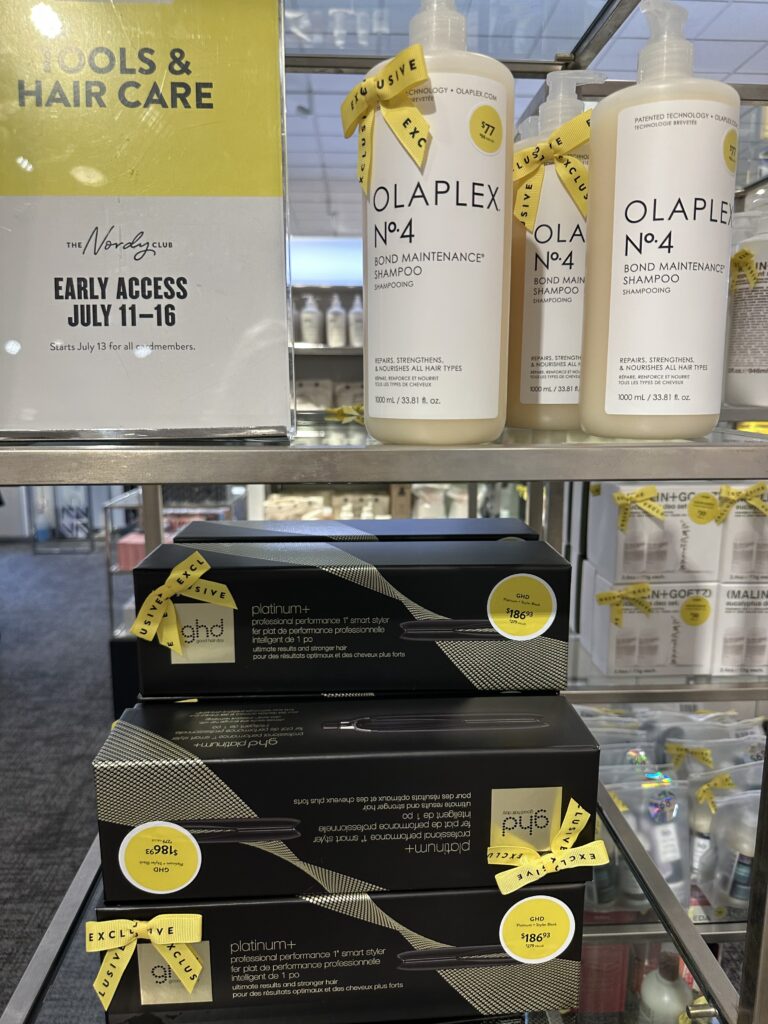 Shop the Photo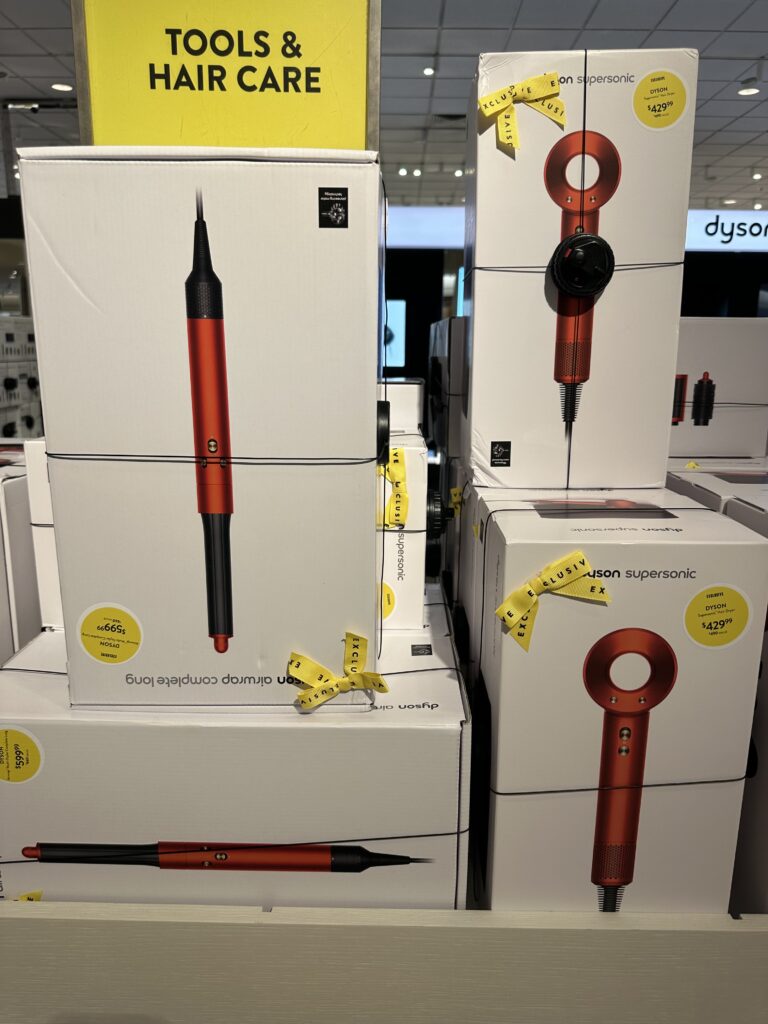 Shop the Photo

Shop MORE Hair Products + Tools

SKINCARE PRODUCTS + TOOLS
I was EXSTATIC to see so many La Mer products and sets included in this years' NSale!! La Mer is an iconic, celebrity favorite for skincare. The cream itself is applauded for it's unique ingredient – the highly potent, nutrient-rich, fermented Miracle Broth. It's not only the star ingredient but is also the single one thing that's featured across the label's offerings [see source here].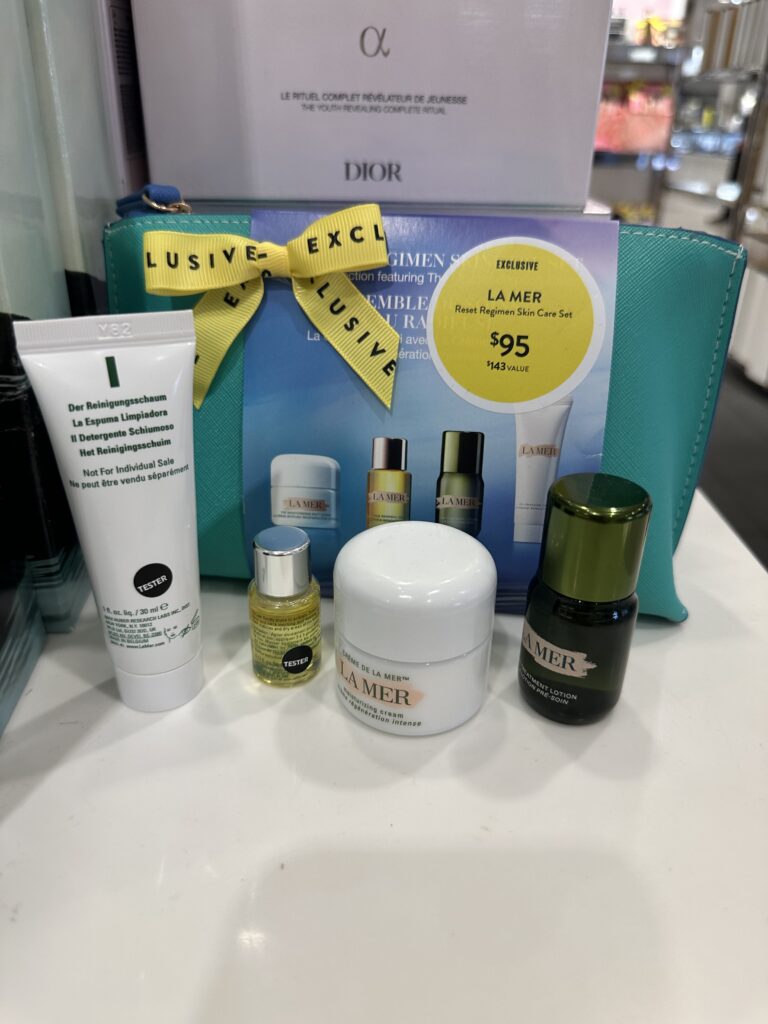 BONUS: La Mer Gift with Purchase!
Receive a deluxe sample of The Resurfacing Treatment (0.17 oz.) and a sachet of The Treatment Lotion (0.05 oz.) with your $100 La Mer purchase! Online and in stores while supplies last!!!
Shop ALL NSale La Mer

Like I mentioned in our last blog post, if I had to choose only 5 items from the Nordstrom Sale, one would include the RIKI 5X Skinny Lighted Mirror – a bright LED mirror with magnifying and phone-clip attachments so you can do detailed looks or take selfies and videos—no filter needed. The lighting is AMAZING, worth every dollar, and makes for a great gift!! The NSale is the time to BUY it!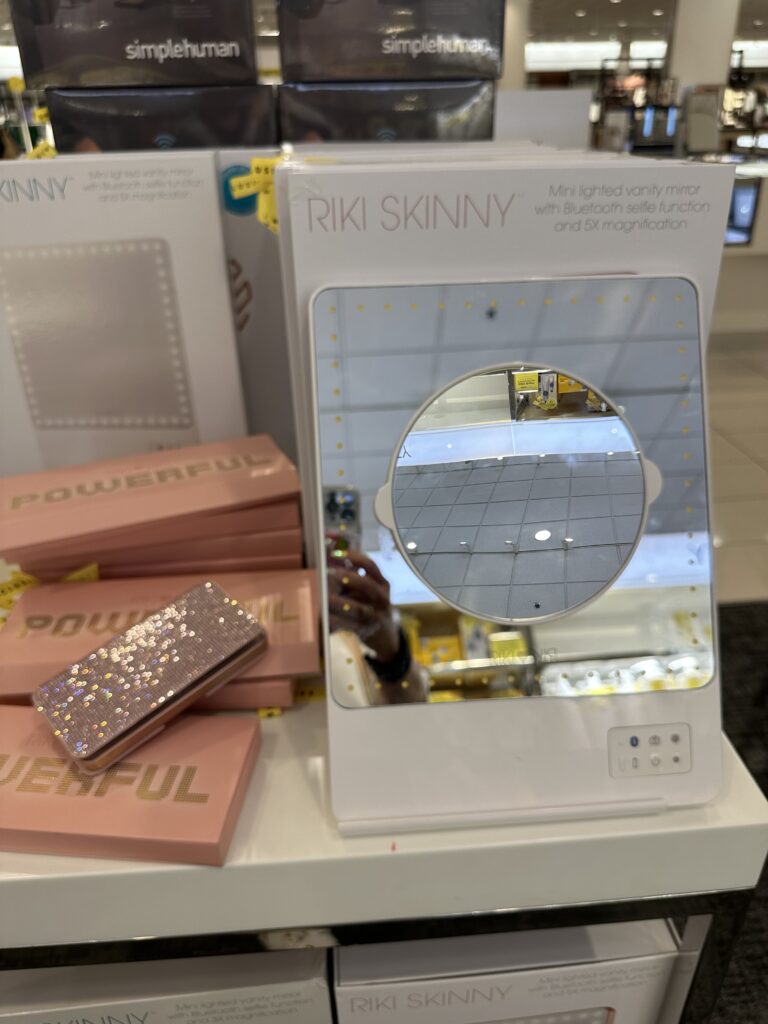 If you don't go with the Riki, then you have to check this next mirror out…
I LOVE, LOVE, LOVE my SIMPLEHUMAN mirrors! The 8 inch Round Sensor Mirror saves electricity as well by only lighting up with you come close to it and with touch! All of my beauty stations are equipped with them and I've even been known to gift them to friends and family! It comes in brushed silver and rose gold. At $60 off during the NSale I bought two for gifts for the coming holidays. Such a great and sleek product!
Shop NSale Simple Human

Shop MORE Skincare Products + Tools

MAKEUP
There are tons of great makeup brands included in the NSale, but Charlotte Tilbury, MAC and NARS are 3 of my favorite ones!
Shop Charlotte Tilbury

BONUS: Gift with Purchase!
Receive a cosmetics pouch and deluxe samples of Charlotte's Magic Body Cream (0.3 oz.), Pillow Talk Push-Up Lashes Mascara (0.05 oz.) and Matte Revolution Lipstick in Walk of No Shame (0.03 oz.) with your $250 Charlotte Tilbury purchase. Online only while supplies last!
Shop MAC

Shop NARS

Shop MORE Makeup + Brushes

Shop our NSale Best Beauty Buys Boutique Below!

The Nordstrom Anniversary NSale seems like it is flying by like no other! Not only that but items are going out of stock faster than you can make up your mind. These Nordstrom beauty picks are truly great items to get during the sale as beauty does not go on sale often. The beauty picks listed above also make for great gifts and are priced just right. What beauty products did decide to get during the Nordstrom Anniversary Sale?
SHESHE'S TIDBITS:
Hi Lovelies,
This is the time of year that retailers start dumping their stock which means MAJOR savings for you and me! The first to kick off is the Nordstrom Sale but many are on the way!! Look out for more sales alerts on my Instagram and here on the blog!!
XO – SheShe
Be sure to check out our most recent blog posts on Simplifying the Nordstrom Sale + NSale 2023 Picks, What You Need to Know About the Nordstrom Anniversary Sale 2023, Festive 4th of July Fashion 2023 | Summer Fashion Fun, 4 Ways to Dial Up Denim, Luxury Luggage for Every Budget, Must-Have Summer Handbags, 5 Ways to Style Your One-Piece Swimsuit As A Bodysuit, What is in My Beach Bag | Beach Necessities 2023, Trendy Shoe Must Haves – Summer Sandals + Flats + Sneakers, Versatile Memorial Day Sundresses You Can Strut All Summer Long, Bold & Patriotic Outfits to Honor the Brave, The Ultimate Over 40 Swimwear Guide, and How to Fabulously Wear Shorts Over 40.
*CHECK OUT MY LTK INSTAGRAM SHOP TO SHOP ALL OF MY INSTAGRAM LOOKS
*YOU CAN ALSO DOWNLOAD THE LIKETOKNOW.IT APP AND FOLLOW ME ON IT BY CLICKING HERE. Go here for our LiketoKnow.It tutorial.
* STAY IN THE KNOW: SUBSCRIBE HERE to receive exclusive sale alerts, helpful style tips, and fabulous giveaways, AND GET ACCESS TO MY VIP ONLY FOR SUBSCRIBERS!
* Follow us on PINTEREST BY CLICKING HERE.